A poster to use in the classroom when teaching the terms for places in German.
This teaching resource is a poster designed to help students become familiar with the German terms for different places.
Display this poster in the classroom, or use it as a referencing guide in your students' journals.
Check out the flashcards that go with this poster!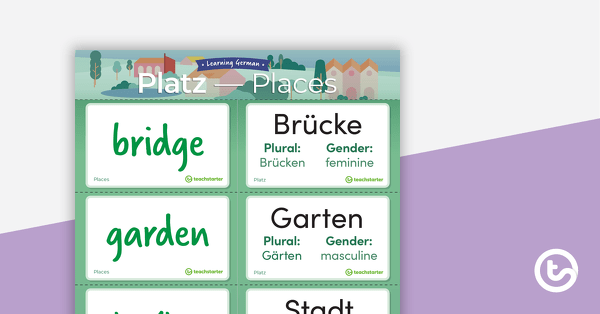 teaching resource
A set of flashcards to use when teaching the German terms for various places.