Discover the world of plant-related vocabulary with an illustrated plant word wall display.
Print a Pack of Plant Words for Your Next Science Unit!
Learning about plants can be fascinating and fun, but it requires a solid understanding of the specific vocabulary related to the topic. That's why we've created this set of word cards designed to help students of all levels build their plant-related vocabulary in a fun and engaging way.
Each plant vocabulary card features a different plant-related term, accompanied by a colorful and detailed illustration to help bring the concept to life. Whether you're a kindergarten teacher teaching the parts of a plant or a fourth-grade teacher teaching complex plant life cycles, these cards are an excellent resource.
Download and Print Your Illustrated Plant Terms Display
Get ready to download your new science vocabulary word wall!  This resource is available as a printable PDF file and an Editable Google Slides file, and it's effortless to use. Click the dropdown arrow on the download button to select your resource file, click print, and you'll have a fantastic tool at your fingertips to help your students learn and retain all those new plant vocabulary words.
---
Paired with the right resources, this word wall will provide a definite boost to your students' vocabularies. Grab these while you're here!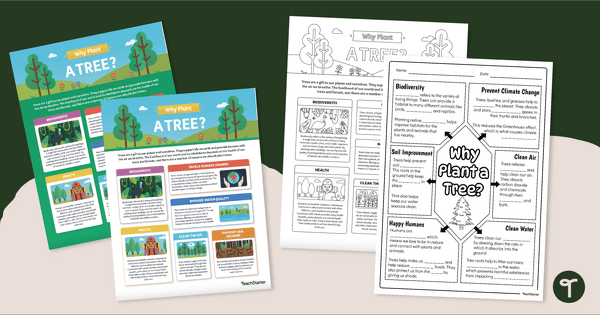 teaching resource
Teach about Arbor Day or Earth Day with an infographic poster and a cloze note-taking worksheet about the importance of trees in our environment.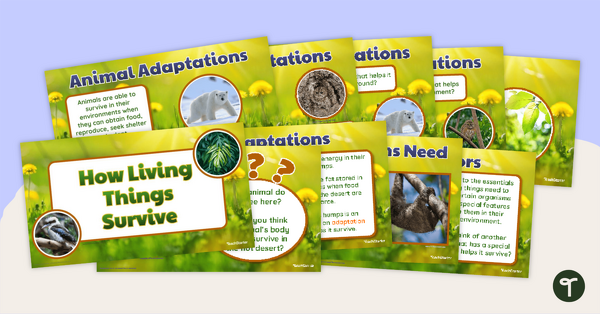 teaching resource
Use this 13-slide teaching presentation to teach your students about the physical characteristics of animals and plants, which help them meet their basic needs.