An article and comprehension task about pollinators.
Did you know that June is National Pollinators Month?! 🐝 🦋 Encourage your students to learn about the importance of pollinators with this reading passage! This resource includes an article, comprehension sheet, and answer sheet. A Google Slides version is available to download, as well!
Reading Passages for Kids
Sometimes, you just need a reading passage that you can give to students for a quick check-in. How are they doing with inferencing? Are they using their context clues correctly? Getting a quick data point on your students helps monitor their progress and shows you where you need to reteach. Check out some of our other passages below, or go straight to the source in our Reading Passage Resource Collection! 📚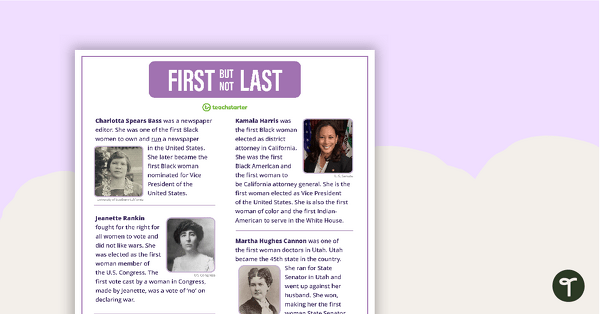 teaching resource
An article about historic women paired with a comprehension task.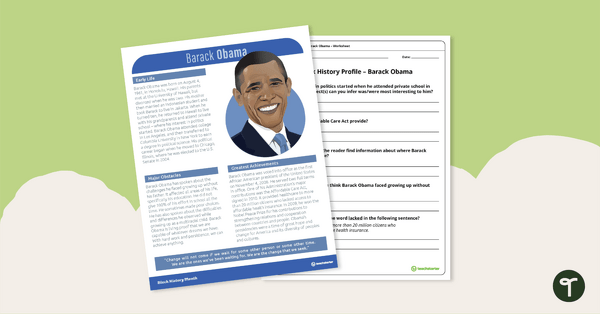 teaching resource
Review our profile on the first African American President of the United States, and answer questions to reinforce understanding.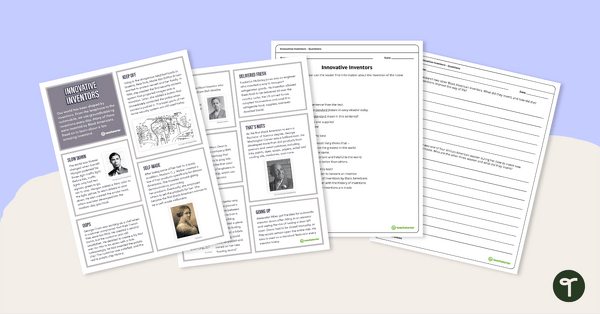 teaching resource
Meet famous Black History Month figures with this informational text and comprehension questions activity.