A fun, marsupial-themed activity to help your students with editing and punctuation.
First Grade Punctuation Activities
This activity works on editing and conventions as students correct sentences missing punctuation.
Your students will love to place each sentence into the pouch of the matching marsupial!
This resource comes with a 'Punctuation in a Pouch' banner, 4 marsupials with pouches, recording sheet, and 40 sentence strips with punctuation that needs editing, including:
periods
question marks
exclamation points
capital letters.
Cut out each punctuation pouch and attach it to its matching marsupial with glue or tape.
Provide students with one or more sentence strips and ask them to place it in its matching pouch.
We have included a recording sheet so you can put this into a writing center and have students fill out the sheet with the sentence corrections.
Tips for Differentiation + Scaffolding 
A team of dedicated, experienced educators created this resource to support your punctuation lessons.
If you have a mixture of above and below-level learners, check out these suggestions for keeping students on track with the concepts: 
🆘 Support Struggling Students
Help students who need help understanding the concepts by
Completing the activity in a one-to-one or small group session.

Pair students with a partner to complete the activity.

Provide example sentences with correct punctuation and allow students to access an anchor chart or visual reminder of punctuation during the exercise.
Plan lessons for all ability levels with our 10 Best Scaffolding Strategies! 
---
Don't stop there! We've got more activities and resources that cut down on lesson planning time: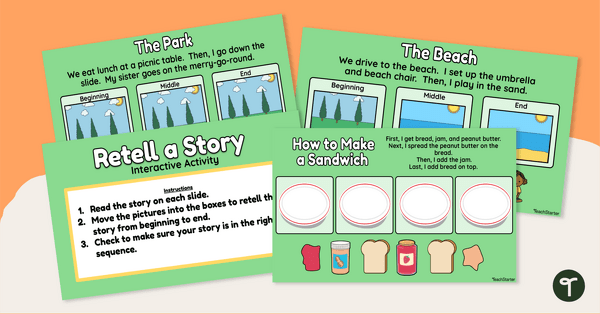 teaching resource
Use this Google Slides Interactive activity to practice retelling stories.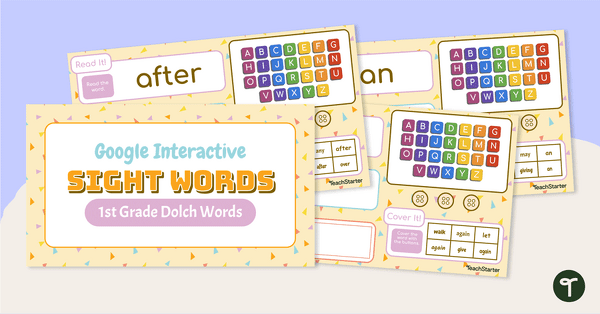 teaching resource
Read, write, identify, and build all 41 Dolch first-grade sight words in an interactive Google Slides presentation.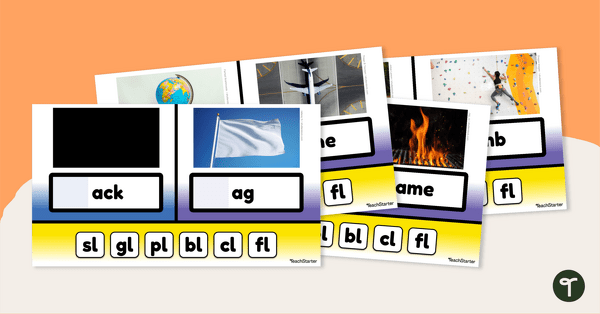 teaching resource
Engage young readers to tackle L-blend words with an engaging and inviting Google Interactive activity.