An engaging theatre-style warm-up game to help your students stretch their brains by asking questions.
Have you ever played a theatre improvisation warm-up game? 🎭
How about a game where you can only ask questions? Do you think it would be easy to play?
This fun classroom warm-up game will have you students asking ALL the questions to try their best to be the last student standing! 
Designed to wake up their brains and get their thoughts firing, this game is the ideal activity to lead into any Drama lesson. Alternatively, use this warm-up before an investigation lesson.
To play, students line up in 2 rows facing each other. The students at the head of each line have a question-off and the game begins!  
Through this activity, students will show their ability to quickly think up relevant questions – and questioning is not an easy feat!
Tips for Differentiation + Scaffolding 
A team of dedicated, experienced educators created this resource to support your classroom warm-ups. 
In addition to individual student work time, use this questioning game to enhance understanding of sentence styles in a Writing Center.
---
Don't stop there! We've got more activities and resources that cut down on lesson planning time: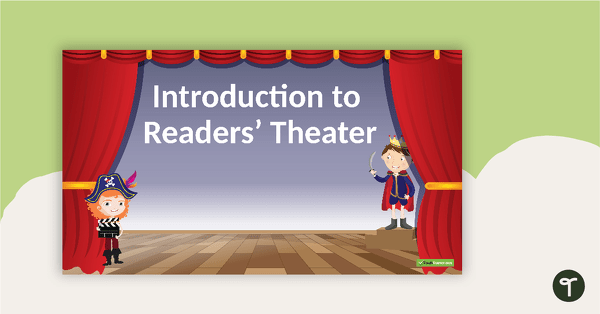 teaching resource
An 11 slide PowerPoint template to use when introducing Readers' Theater to your students.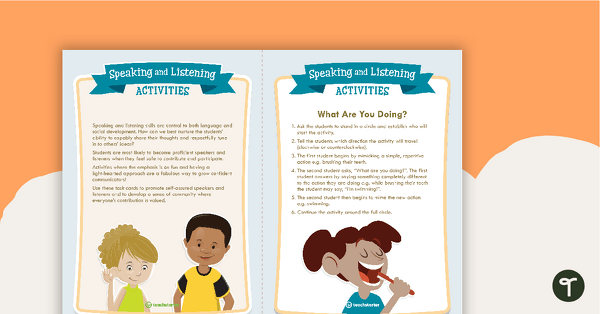 teaching resource
A set of 13 cards with instructions for speaking and listening activities.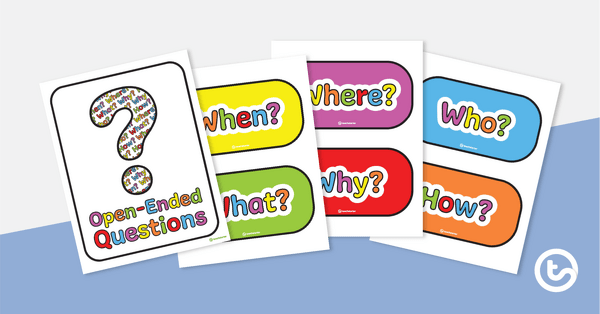 teaching resource
A classroom display to encourage questioning in the classroom.