Reflect on the school year with this end-of-year template for students.
The end of the school year… It's the perfect time to reflect on what has happened. Let your students show off their 'scoop' of the year with this fun template! 🍨
Your students will love thinking back on their favorite memory, the funniest moment, a challenge they overcame, and more!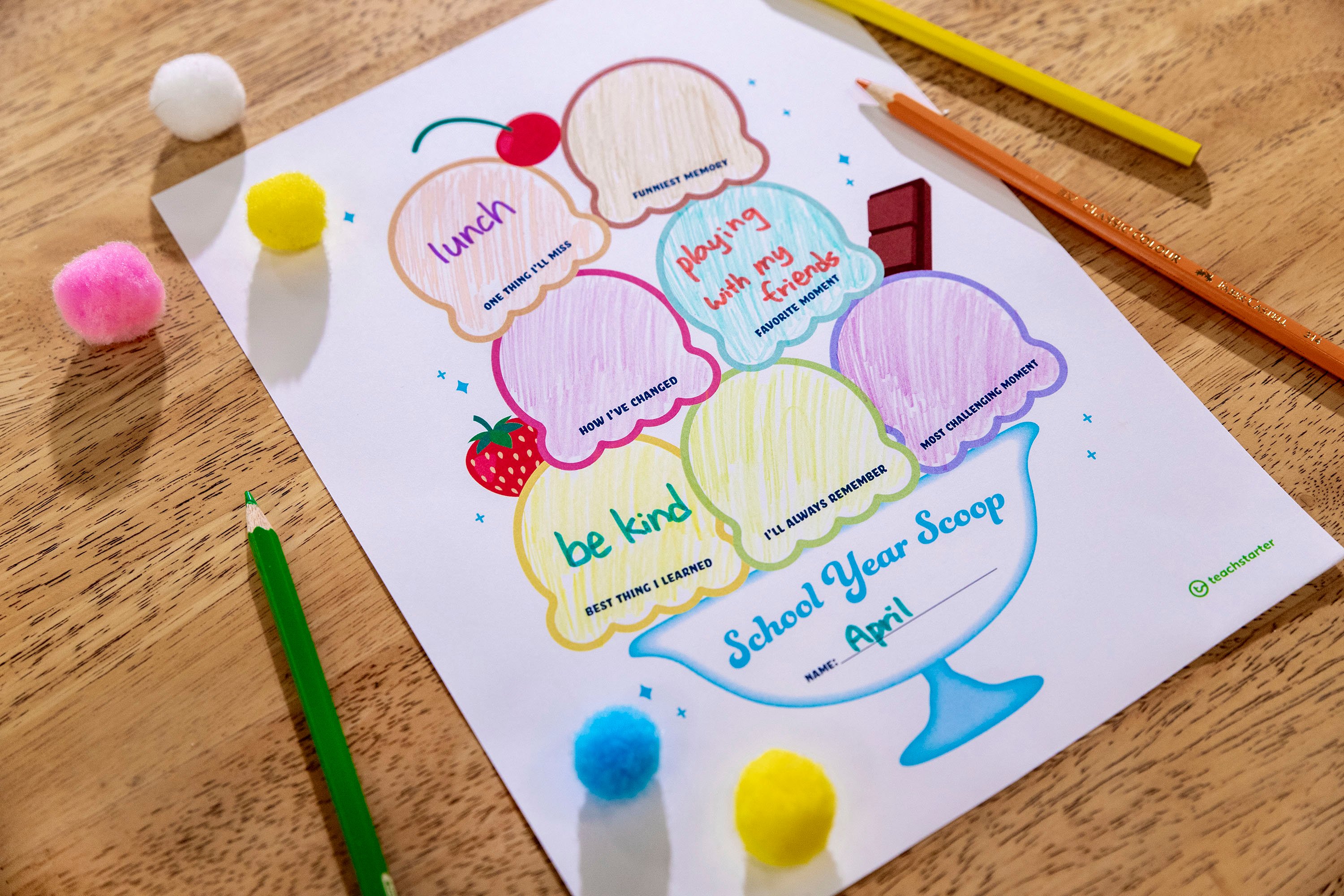 Use the dropdown menu to choose between the color or black and white PDF version.