Teacher-created resource for space: Use these space related vocabulary cards for a word wall and to expand students' understanding of the solar system. Inspire space project ideas and more.
Use these space words and space terms to unlock the solar system for your elementary students as they learn about space, the solar system, and the world far beyond your school.
This resource was teacher-created to support your science lessons.
Build a student vocabulary as wide as space itself, inspiring elementary students to get hooked on language and learning. With this vocabulary help, your students will become thoughtful, articulate speakers and writers who can communicate their ideas effectively and with confidence.
Easily Prepare This Resource for Your Students
Use the drop-down menu to choose between the PDF or Microsoft Dotx version of this resource. Print on cardstock for durability. Place all pieces in a folder or large envelope for easy access.
Stick the space word vocabulary cards up around your room to immerse your students in the content-specific vocabulary of space and the solar system.
There is a blank sheet provided at the end for any extra astronomy words that your students may want to add during your space lessons.
More Space Vocabulary Activities
Looking for more ways to incorporate space words into your lessons? We've got more activities and teacher-created resources about the solar system to check out: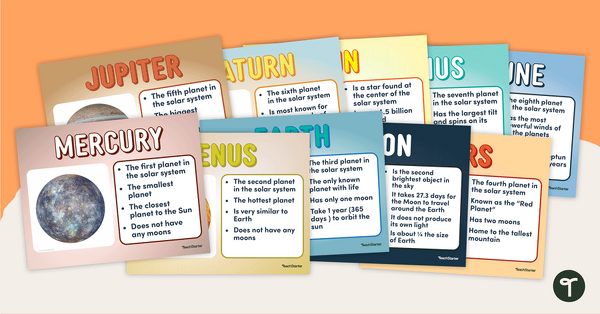 teaching resource
Use this set of posters with your space unit when teaching the individual planets.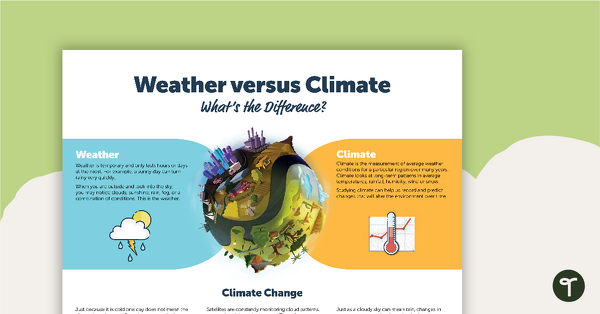 teaching resource
A poster explaining the difference between weather and climate.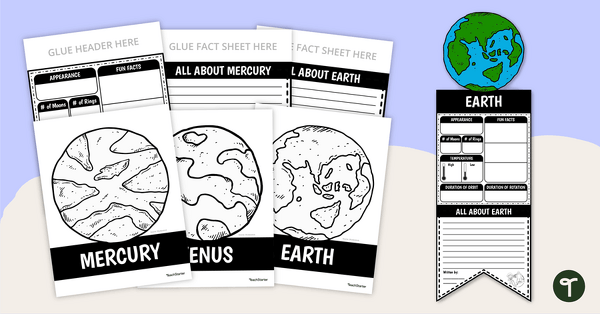 teaching resource
Practice research skills by exploring each planet and creating a visual display of information.