Use these three templates to record notes or research project content on the life and contributions of Meriwether Lewis, William Clark, and Sacagawea
Looking for Lewis and Clark Activities? 
Since the removal of textbooks from most U.S. classrooms, it has become increasingly difficult to find materials that will aid students in learning the amazing history of our country. We are here to help you find those resources!
Explore the key figures related to the  Lewis and Clark Expedition. With these research templates, students will be able to take notes or collect evidence as they read about Meriwether Lewis, William Clark, and Sacagawea. 
Each template featuresspace for an illustration, along with space for students to write information about that person. Spaces are provided for students to record information on the following concepts:
Background Information

Character Traits of a Good Citizen

Contributions to the Lewis and Clark Expedition

Effects of the historical figure's involvement in the expedition.
This template is available in two easy to use formats. You can use the traditional print-and-complete method, or assign the Google Interactive version in Google Classroom! Either way, your students will have everything they need for that research project!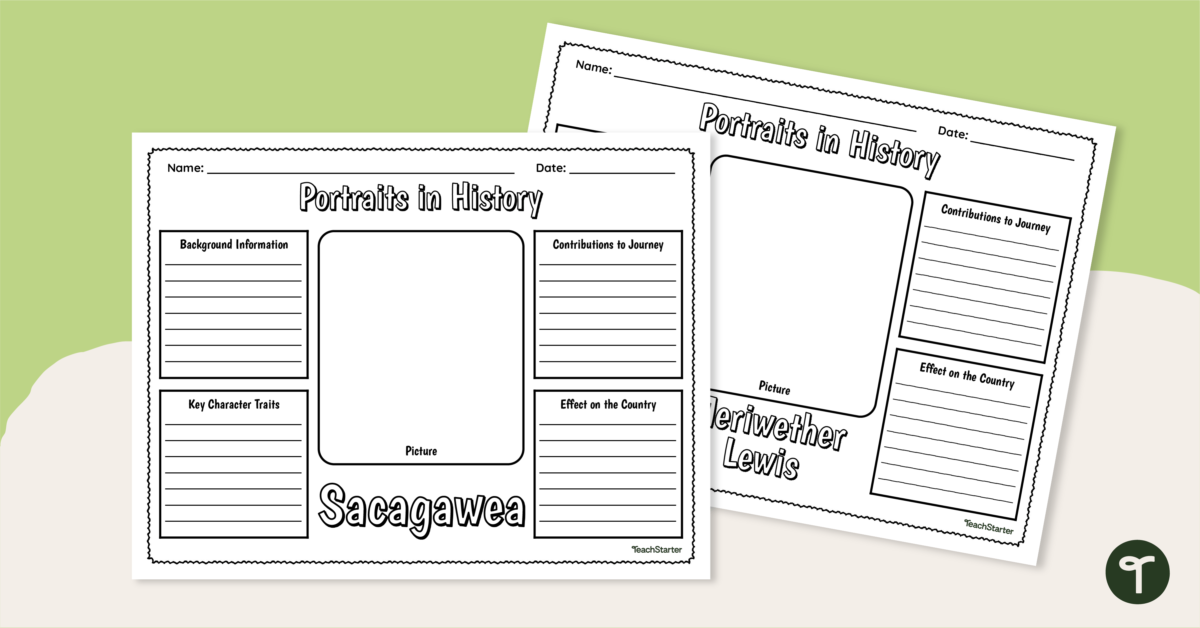 Use the dropdown menu beside the Download button to choose between the printable PDF and Google Slides Interactive version of the resource.
---
While you're here, check out more activities and teaching resources that fill your lesson plans and students' brains: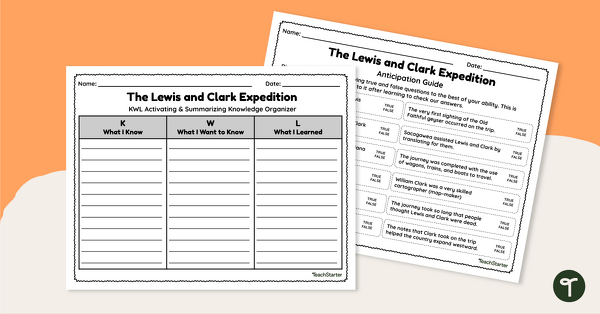 teaching resource
Introduce a unit of study on the Lewis and Clark expedition with a KWL chart and anticipation guide.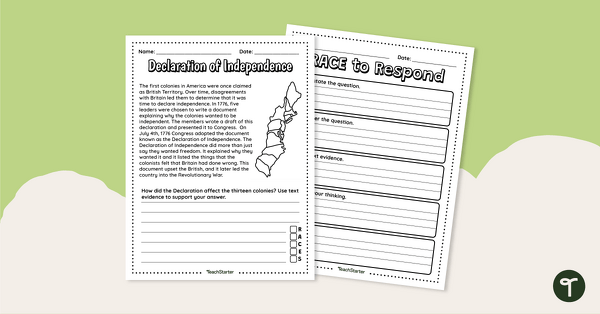 teaching resource
Blend reading, writing, and historical concepts with the Declaration of Independence worksheet.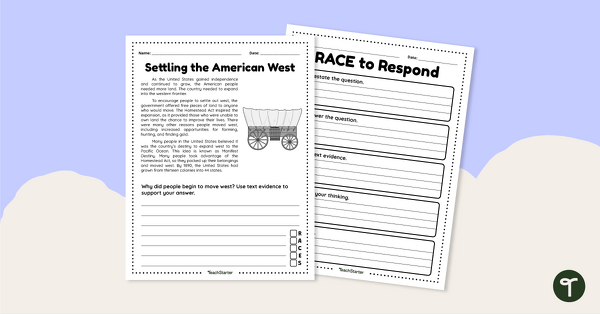 teaching resource
Teach your students how to write a good constructed response and integrate grade level Social studies concepts with a Westward Expansion-based Constructed Response worksheet and graphic organizer.