Review concepts related to the War of 1812 with a set of printable U.S. history task cards.
Need Resources for Teaching the War of 1812 for Kids? We can help! Before we get going with your new resource, here's a quick refresher…
What Was the War of 1812? Why Did it Start?
The War of 1812 was fought between the United States and Great Britain from 1812 to 1815. The war was caused by trade restrictions imposed by Britain on American shipping and the impressment of American sailors into the British navy. It resulted in several key battles, including the burning of Washington D.C. by British troops and the Battle of New Orleans.
Teaching the War of 1812 for Kids Just Got Easier!
Social Studies resources are plentiful, but teachers across the country agree that 99% of the resources supplied by big-box publishers aren't developmentally appropriate or written at the readability level of an elementary school student. That's where we come in…
We've been working on a line of resources to help you get those War of 1812 lessons planned, taught, and checked off your curriculum list. 
This printable set of task cards is a fantastic resource for fourth and fifth-grade students to review what they have learned about the War of 1812. With 24 cards, students can dive into the details of the war, including causes, major battles, key leaders, and important treaties. The recording sheet allows students to keep track of their answers, and the answer key provides them with instant feedback on their understanding of the War of 1812. These cards include questions such as
What was the War of 1812?
What caused the War of 1812?
What ended the War of 1812?

What were the effects of the War of 1812?
These task cards are fun and engaging for students to deepen their understanding of this revolutionary moment in American history. They can be easily downloaded and printed, making them perfect for both in-class and at-home learning.
Need More? Check out these U.S. History resources while you're here!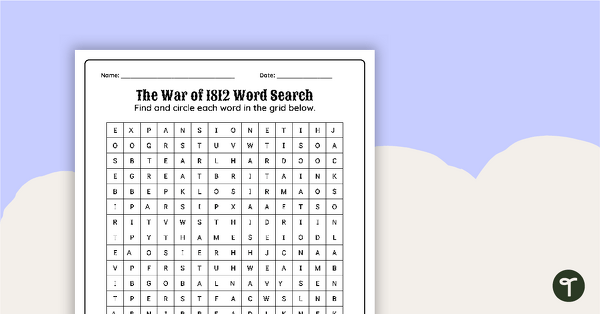 teaching resource
Build academic vocabulary skills with a War of 1812 word search.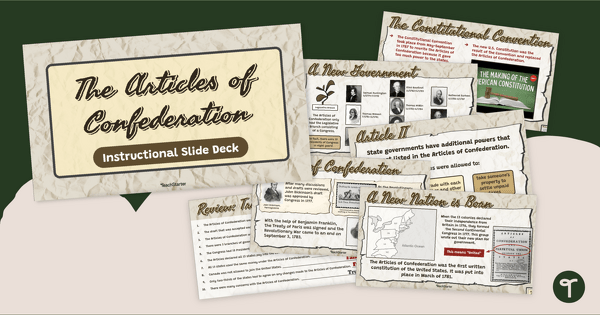 teaching resource
Investigate the document made by those who wanted a "just right" government with an interactive teaching slide deck about the Articles of Confederation.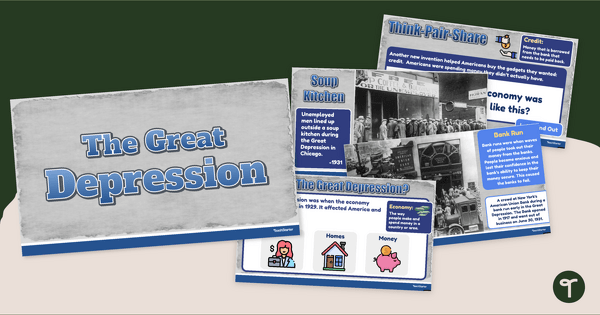 teaching resource
Engage your students and help them discover what life was like during the Great Depression with an engaging instructional slide deck.
Download and Print Your War of 1812 Activities
You're just a click away from getting your new resources! Use the dropdown arrow on the Download button to select the Editable Google Slides resource file or the quick-print PDF version. We've also included ink-saving black-and-white versions as well.
---
This resource was created by Ali Endlich, a teacher in South Carolina and Teach Starter Collaborator.