Provide your students a 13 colonies project to end your unit on American colonization.
American Colonies for Kids – Culminating Task
Are you building a unit around the original thirteen colonies of America? Do you want a culminating activity that isn't the basic, everyday poster project? We've got you covered! Have your students demonstrate their learning with a Thirteen Colonies Brochure Project! 
This template guides your students to research and displays their learning about the housing, food, climate, education, and life in
The New England Colonies 

The Middle Colonies

The Southern Colonies
As a final task, students will also write an opinion piece on the colony that they feel would be the most habitable.
To use, copy the brochure template front to back. Have students fold their brochures into thirds and complete each section. 
Through this activity, students will show their knowledge of American History during the time of the development of the original thirteen American colonies.
Tips for Differentiation + Scaffolding 
A team of dedicated, experienced educators created this resource to support your Social Studies curriculum.
If you have a mixture of above and below-level learners, check out these suggestions for keeping students on track with the concepts: 
🆘 Support Struggling Students
Help students who need help understanding the concepts by providing them with notes to reference or with read-aloud accommodations.
Plan lessons for all ability levels with our 10 Best Scaffolding Strategies! 
Easily Prepare This Resource for Your Students
Use the dropdown icon on the Download button to download the PDF or Slides version of this resource. Print your desired version and put your students to work!
---
Don't stop there! We've got more 13 colonies' project ideas and resources.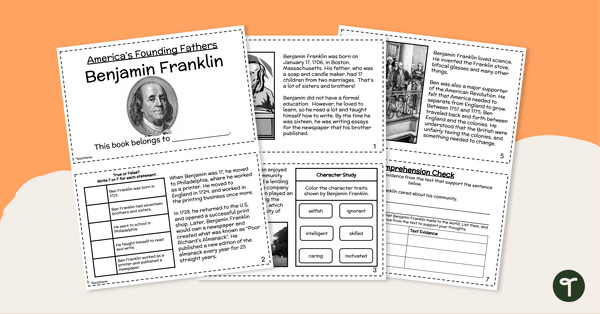 teaching resource
Read and learn about Benjamin Franklin with an informational reader and activity booklet.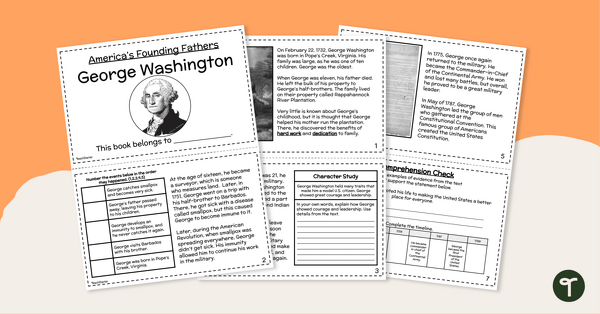 teaching resource
Read and learn about the father of our country, George Washington, with a printable reader and activity book.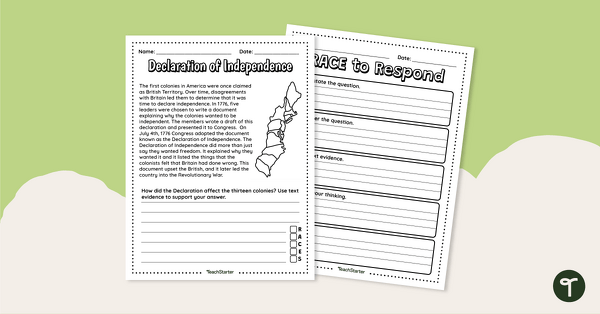 teaching resource
Blend reading, writing, and historical concepts with the Declaration of Independence worksheet.