Build reading comprehension skills with a Westward Expansion reading passage and assessment.
What caused Westward Expansion?
Most kids know about the discovery of America in 1492 and the early settlers in Colonial America, but the story of our country drops off after we gained our independence in 1776.  It's a shame because we had just become a nation and there were a lot of exciting things happening as we formed our new nation and discovered the American west!
This worksheet integrates Social Studies and Reading concepts. This two-page resource consists of the following pieces of learning material.
Students will read a short passage about

Westward Expansion

, and the many reasons why American pioneers traveled the great distance to the frontier. 

Students will then complete a ten question reading

comprehension assessment

covering the material.
Tips for Differentiation + Scaffolding 
In addition to independent student work time, use this worksheet as an activity for:
Lesson warm-up

Homework assignment

Whole-class review (via smartboard)
Fast Finisher Activity
Challenge your fast finishers to extend their learning into a research project or essay development activity. 
Support Struggling Students
Support struggling writers or

ESL

students by providing sentence frames to aid them in constructing their responses.

Read the passage together and highlight ideas that could be used to answer the questions.
Easily Download & Print
Use the dropdown icon on the Download button to download the PDF version of this resource. 
To save paper, we suggest printing this 2-page worksheet double-sided. 
Additionally, project the worksheet onto a screen and work through it as a class by having students record their answers in their notebooks. 
Get more worksheets to have handy!
---
Don't stop there! We've got more activities to shorten your lesson planning time: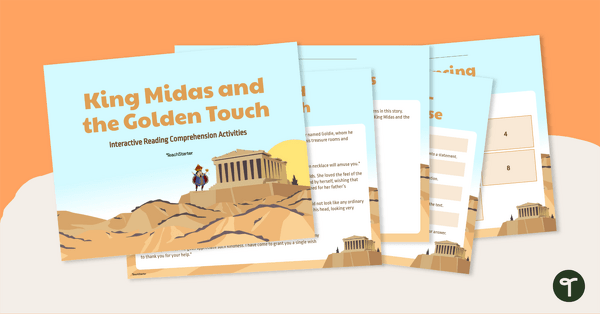 teaching resource
Review and practice multiple reading skills using the text "King Midas and the Golden Touch" with these digital and print resources.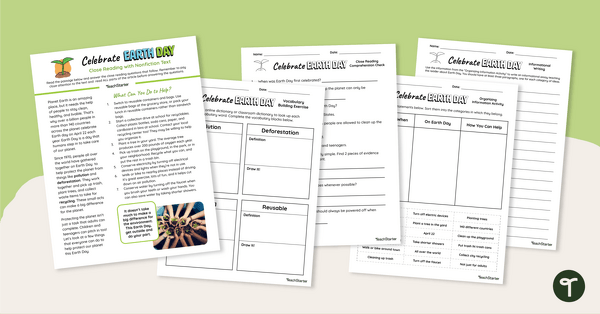 teaching resource
Enhance your students' comprehension, vocabulary, and writing skills with this nonfiction Earth Day passage and accompanying activities.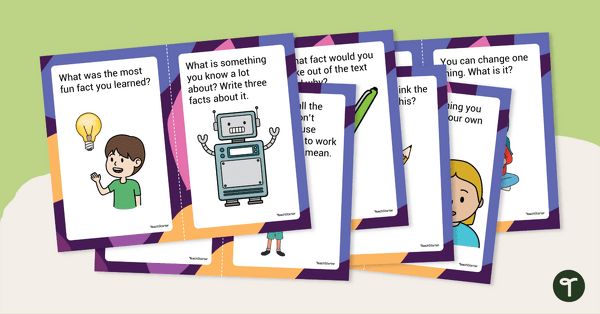 teaching resource
Solidify your nonfiction reading response lessons with this set of 12 comprehension task cards.