Identify places and people in the community that provide goods and services with a cut and paste sorting worksheet.
This sorting worksheet helps students identify the people and places in the community that provide goods and services. Use it as a Labor Day classroom activity or as part of your social studies curriculum!
Practice Cutting and Sorting with Our Goods and Services Activity
This resource can be used as a center activity, with your small group, or as a full class activity to practice.
In this sorting activity, students will cut apart a series of images representing goods and services in the community. They will then sort the goods and services into the locations in which they can be purchased.
Scaffolding and Extension Tips
This resource can be used for individualized practice, especially if you've got

fast finishers

! 

You can also use this game to create full-class learning opportunities by projecting and completing the activity using a document camera. 

Invite students to use a visual reminder, like an

anchor chart

or an

alphabet display

, to sound out words they may struggle with. 
Check out 10 helpful scaffolding strategies here! 
Be the Writer
On a separate sheet of paper, students will put pencil to paper to write sentences that incorporate some of the examples of goods and services. This activity will allow you to assess each students' understanding of the concept while letting them get in some creative writing practice of their own. 
Choral Response
Show a card to the students and have them tell you whether it's a good or service using a choral response.
Easily Prepare This Resource for Your Students
This is a print-and-go resource! Click print, make your copies, and put your students to work! 
Because this activity includes an answer sheet, we recommend first printing one copy of the entire file. Then, make photocopies of the blank worksheet for students to complete. 
Before You Download
Use the Download button to choose the PDF  version of this resource. An answer key is also included with this download.
---
This resource was created by Lindsey Phillips, a teacher in Michigan and a Teach Starter Collaborator. 
Before you go, be sure to dig into more social studies activities! Starting with these: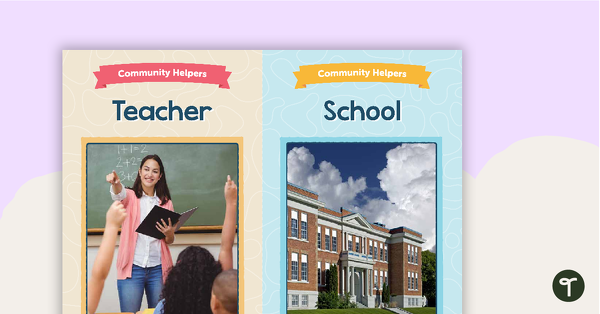 teaching resource
A set of 38 flashcards showing different community helpers and where they work.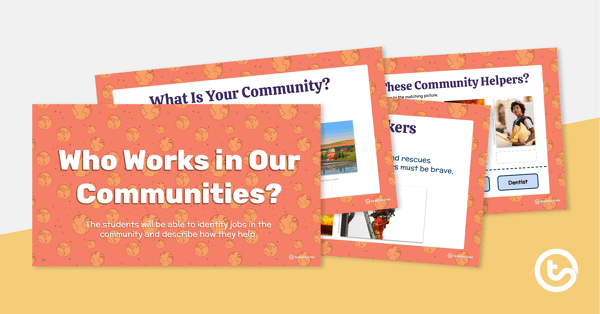 teaching resource
An editable 19-slide PowerPoint to use when teaching your students about community workers.
teaching resource
A worksheet to use when learning about community workers.