Use this writing conference form when discussing and observing students writing.
Use this writing conference form to examine and record where an individual student's strengths and weaknesses are in writing.
How to Use This Resource
Writers learn the most about writing when they share and reflect on their writing. This is most commonly done through writing conferences as part of the revision stage.
Print a page for each student in your guided reading groups and keep them in your guided writing binder. Prior to meeting with your students, quickly read their writing and mark what they have done well as well as jotting down some of their strengths and weaknesses on the form.
Then, sit with each student in a conference and pull out the form. Tell them what they have done well and should continue doing in their writing. Then, choose a goal or strategy to quickly teach the student that they can incorporate into their writing.
Store all of your students' conference forms in your guided reading binder to use for progress monitoring and data points.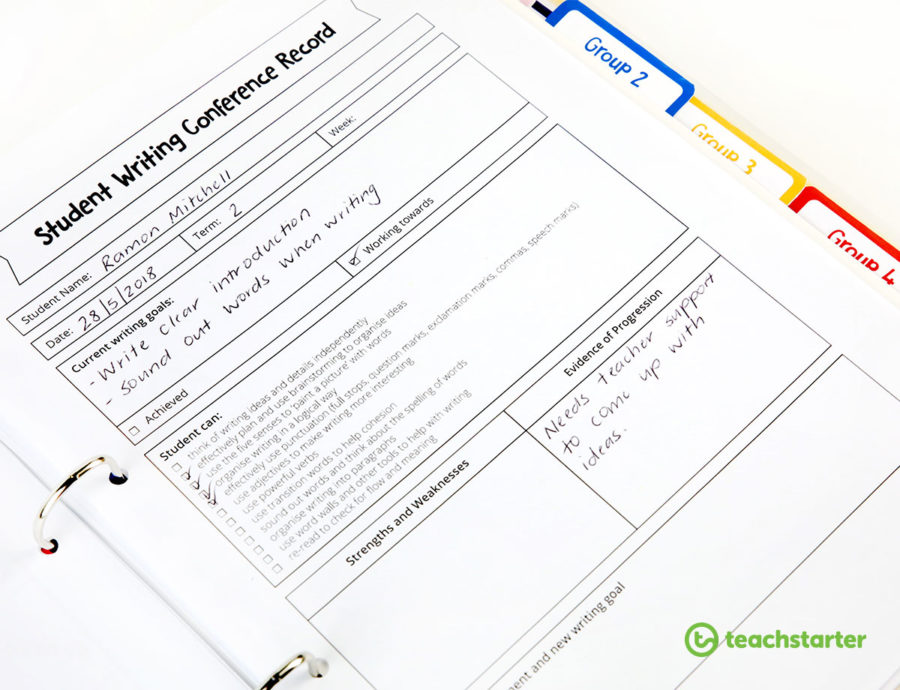 Easily Prepare This Resource 
Use the dropdown icon on the Download button to choose between the PDF or editable Google Slides version of this resource.
Print a handful of the conference forms and keep them in the back of your guided writing folder.
---
For more ideas on guided writing, read our blog Guided Writing in the Classroom: A Teacher's Guide with Printable Templates.