Teaching and learning the art of narrative writing is both complex and magical.
Read to Support Narrative Writing
Perhaps the most important aspect of teaching narrative writing is nurturing a love of storytelling. Undoudoutably the best place to start is to show your students that stories are everywhere and to read extraordinary stories everyday and everywhere.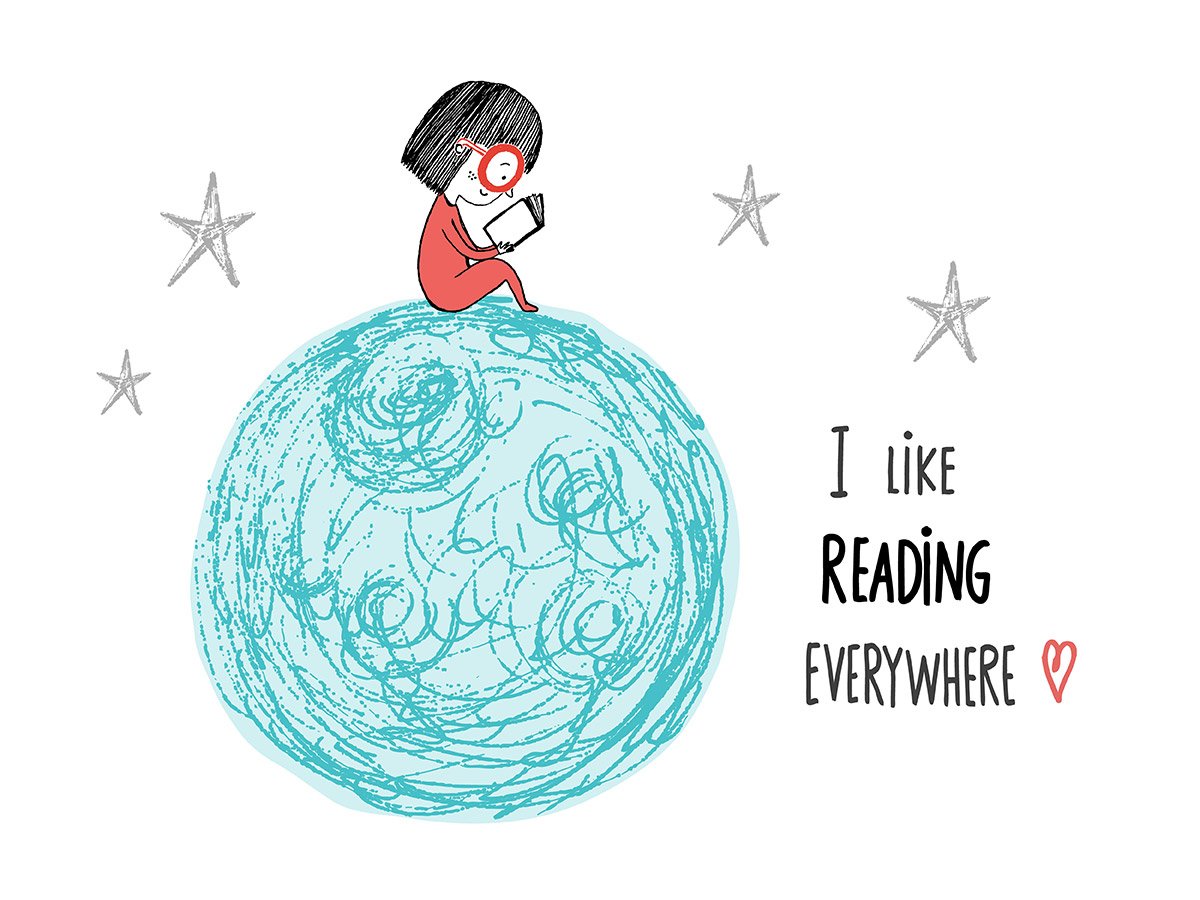 Reading a wide variety of texts enables your students to develop knowledge and understanding of language, vocabulary, spelling, grammar and punctuation. All of these elements of language and literacy lay the foundations for writing narratives.
Your job as a teacher is to take your student's oral language and to work with them and to show them how it changes as they construct written texts.
---
Writer Notebooks
Every writer needs a writers notebook and setting your students up with a writers notebook as early as you can is a great way to improve narrative writing.
The concept of a writer's notebook is a simple one.
All your students need is a blank notebook and a pencil or pen.
Students write or draw in their notebook, for at least a few minutes, each and every day.
A writer's notebook is never graded. It is simply an activity that encourages writing practice and nurtures creativity.
A writer's notebook removed from the pressure of "getting it right".
Allow students to create a cover for their notebook, or you can provide them with this Writer's Notebook Cover Page which they can decorate.
Download our Writer's Notebook Writing Prompt Cards or our Narrative Sentence Starter Cards to get your students' writers notebook off to a flying start. Make a habit of spending time 'in' your writer's notebook each and every day. For more ideas about how to use a writers notebook, read our blog A Simple Way to Get Kids Writing Every Day.
---
Narrative Sentence Starter Cards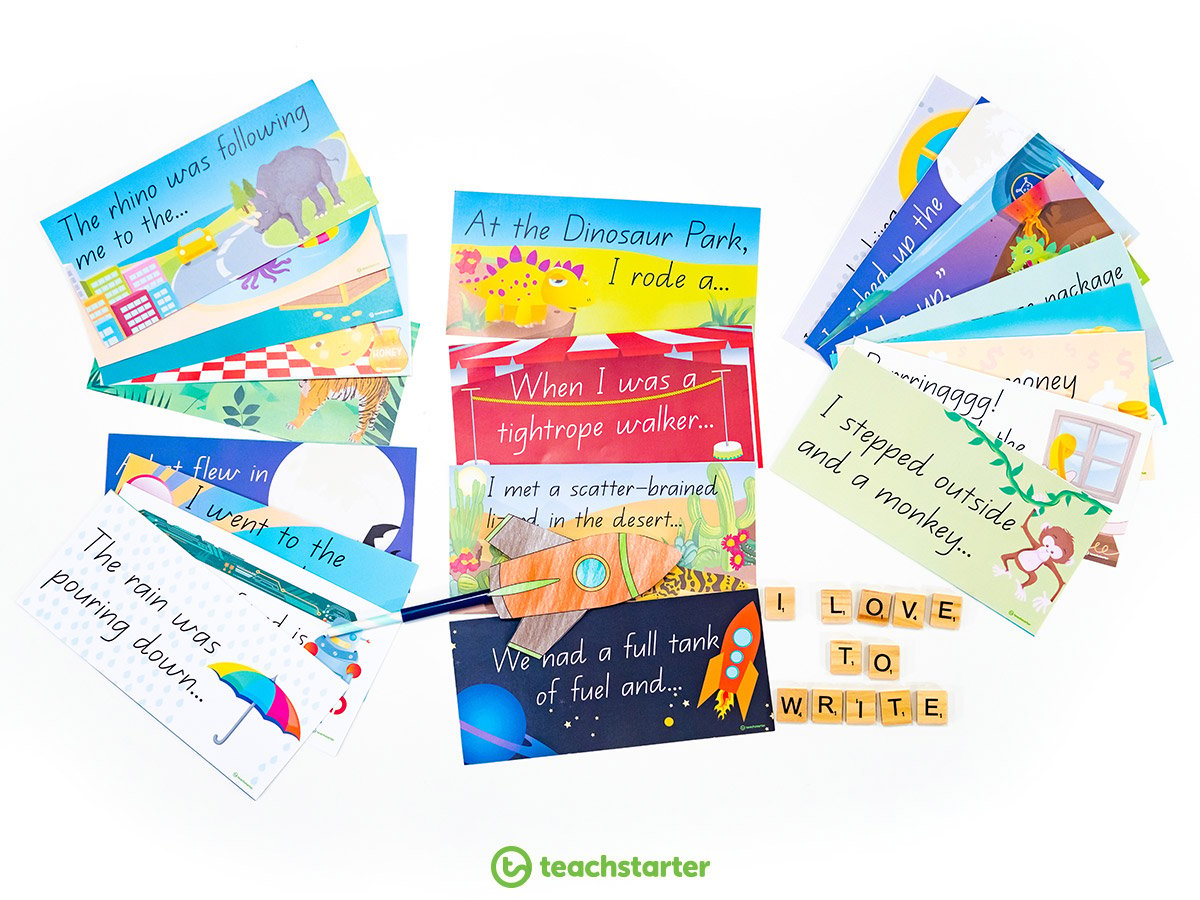 Are you one of the 29, 000 Teacher Starter members who has downloaded our Narrative Sentence Starter Cards to improve narrative writing?
There's no coincidence that these Narrative Sentence Starter Cards are in this months list of top ten downloaded teaching resources. There are so many ways to use them!
They are hugely versatile and are a must-have when teaching and learning narrative writing. This teaching resource includes thirty sentence starter cards for narratives.
Read on for genius ways that you can use these writing prompt cards to improve narrative writing and more…
---
Morning Focus Activity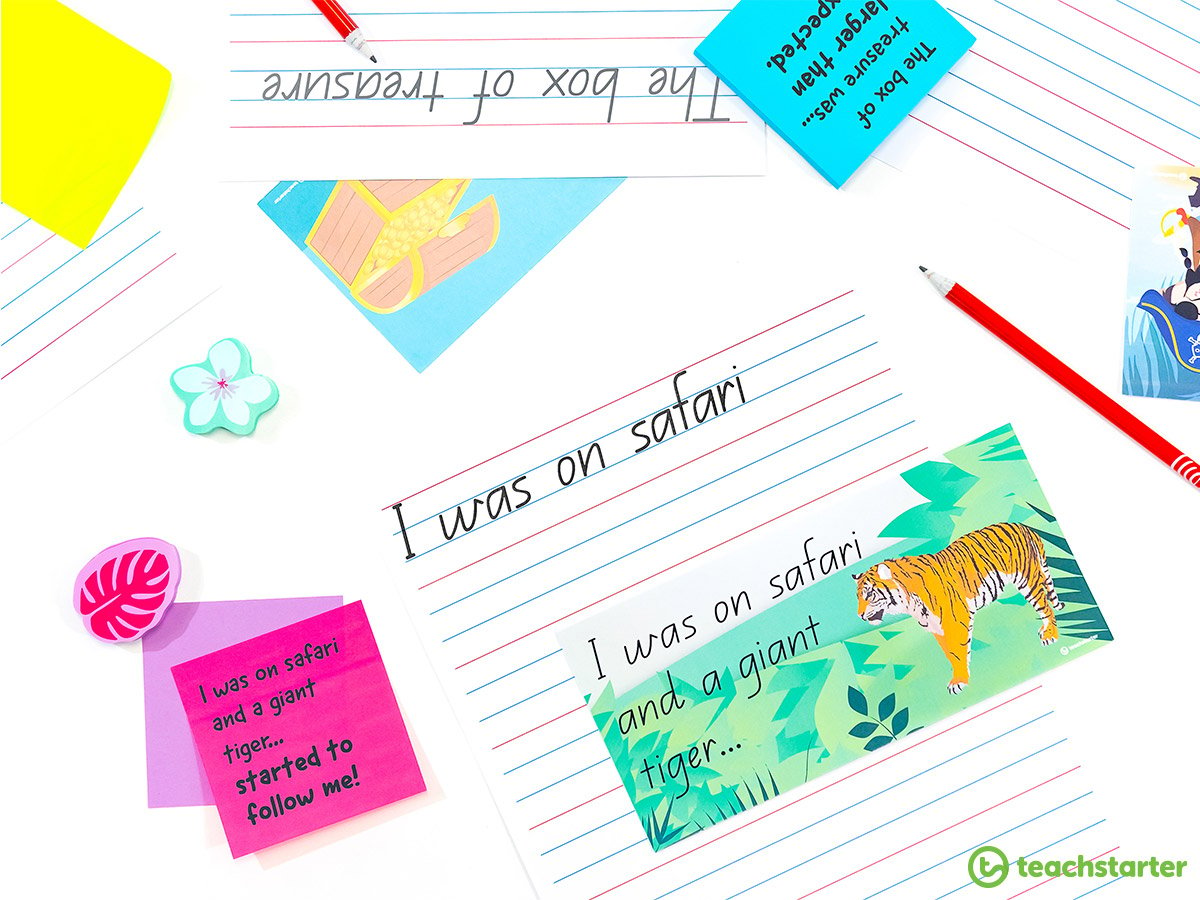 Our Narrative Sentence Cards make the perfect morning activity to settle and focus your class first thing in the morning. This activity will help your students to tap into their imagination and to generate ideas for writing narratives. It will also provide an opportunity for handwriting practise.
Set everything up on student desks before you go home the day before. Provide each student with a Narrative Sentence Starter Card, a few sticky notes and their handwriting books.
Ask students to:
Read the Narrative Sentence Starter Card and think of a sentence ending.
Draft a complete sentence on a sticky note.
Write the complete sentence in their handwriting book. Take a look at our Handwriting Widget to create your own handwriting sheets.
Top Tips:
Explain the activity in advance.
Be consistent and make it a daily activity.
Support less confident students by setting them up with a partner.
Extend more able students by asking them to write a complex sentence.
---
Sentence Starter Roll Call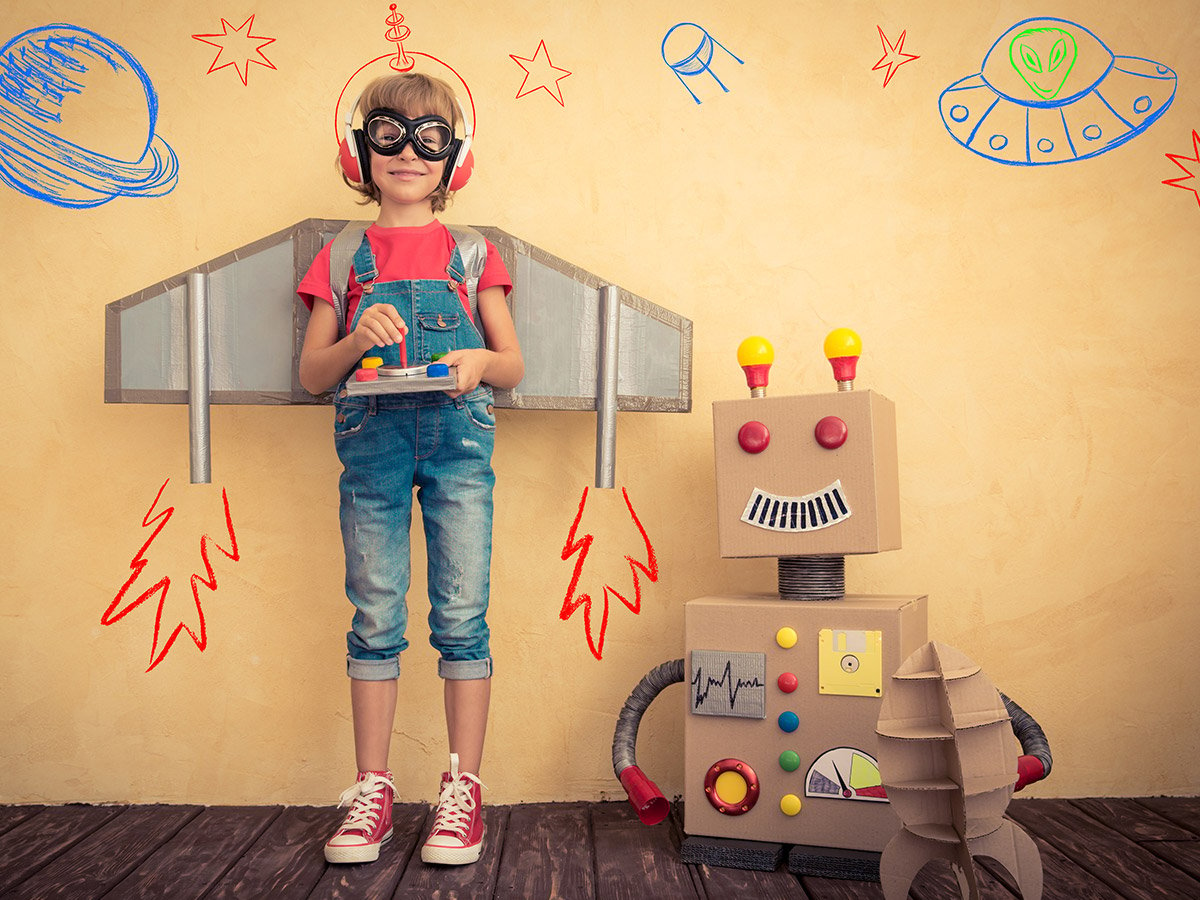 Get your day off to a flying start by making the class roll call imaginative and fun!
Simply select one of the Narrative Sentence Starter Cards and display or write it on the whiteboard. Ask your students to think of an imaginative way to finish the sentence, (the sillier the better).  Provide your students with a little thinking time. Then, ask each student to share their response when you call their name. This is sure to get a few giggles!
TEACHER: Jonah, I found a strange package at the door…
JONAH: …it turned into a robot who helped me to fly to the moon!
---
Guided Writing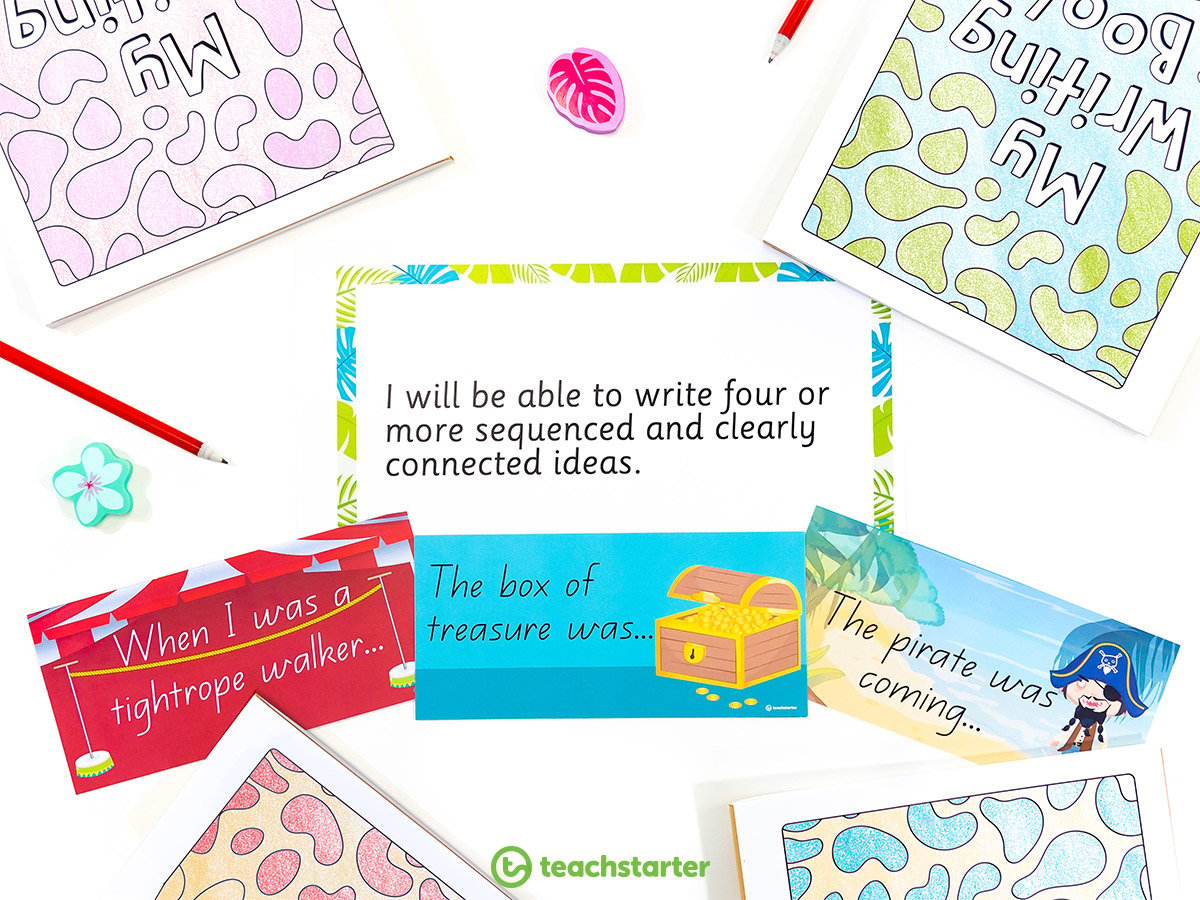 Guided writing is a brilliant way to improve narrative writing. Working in a small group with teacher guidance helps students to build confidence and to be active participants in discussions about writing.
Guided writing is very similar to guided reading in the classroom. Students work in small differentiated groups and work towards a similar writing goal. Guided writing sessions are usually 20-25 minutes long and are generally broken down into the following framework:

Direct instruction, where the teacher reminds the students of their writing goals and provides them with some form of writing stimulus (approximately 5 minutes).
Shared experience, where the students and teacher have a rich conversation about the writing topic and/or writing stimulus, key vocabulary and the possible text types that could be written (approximately 5 minutes).
Independent writing and sharing, where students write as much as they can in the allocated time. The teacher provides timely feedback and scaffolds key writing skills. Students then share what they have written with the small group or the rest of the class (approximately 10 minutes).
I set up a simple guided writing activity by using our time-saving National Literacy Learning Progression Trackers to share a clear writing goal, Narrative Sentence Starter Cards and writing books.  You might like to go the extra mile as add some props to spark your students' imagination!
---
Narrative Writing – Expressing and Developing Ideas
For an effective guided writing activity that helps students to express and develop their ideas try this activity:
Provide the group with a Narrative Sentence Starter Card. Encourage a more confident student to read the sentence starter out loud.
As a group discuss possible imaginative endings. Model how to write a complete sentence with necessary punctuation.
Ask each student to choose a different Narrative Sentence Card and to write their own complete sentence. Monitor and support the students as they complete this task.
Extend more confident students by asking them to write a compound sentence.
Encourage each student to share their complete sentence.
---
Narrative Writing – Text Structure and Organisation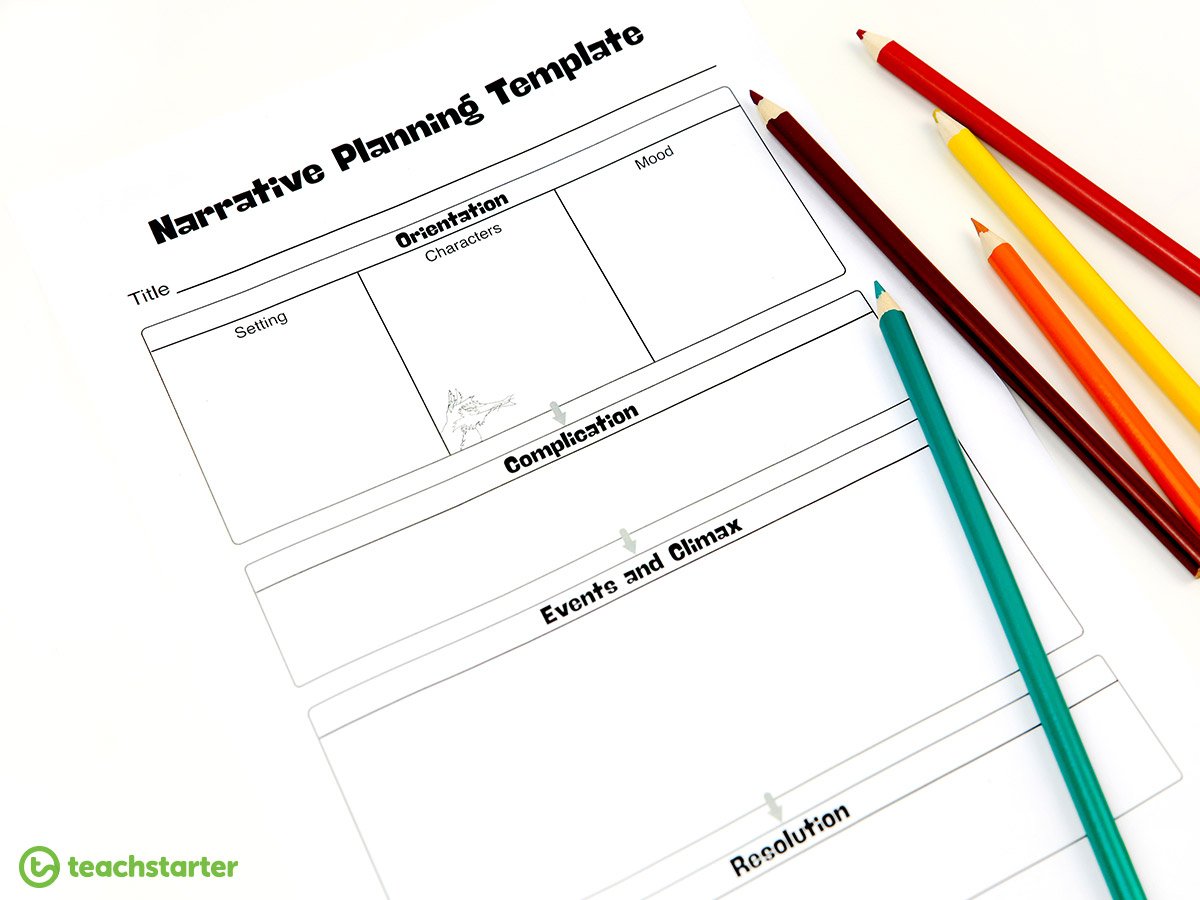 The key to successful narrative writing is a solid plan. For an effective guided writing activity that helps students to develop knowledge and understanding of text structure and organisation try this:
Provide your group with one Narrative Sentence Starter Card.
Read aloud and discuss how it could be used to start a narrative.
Brainstorm ideas for orientation, complication, events, resolution.
As a group, complete a Narrative Planning Template.
Encourage your students to use this narrative plan to write a simple narrative.
Encourage more confident students in the group to share their narrative writing.
For more information on Guided Writing, read our blog Guided Writing in the Classroom: A Teachers Guide with Printable Templates.

---
Round Robin Narratives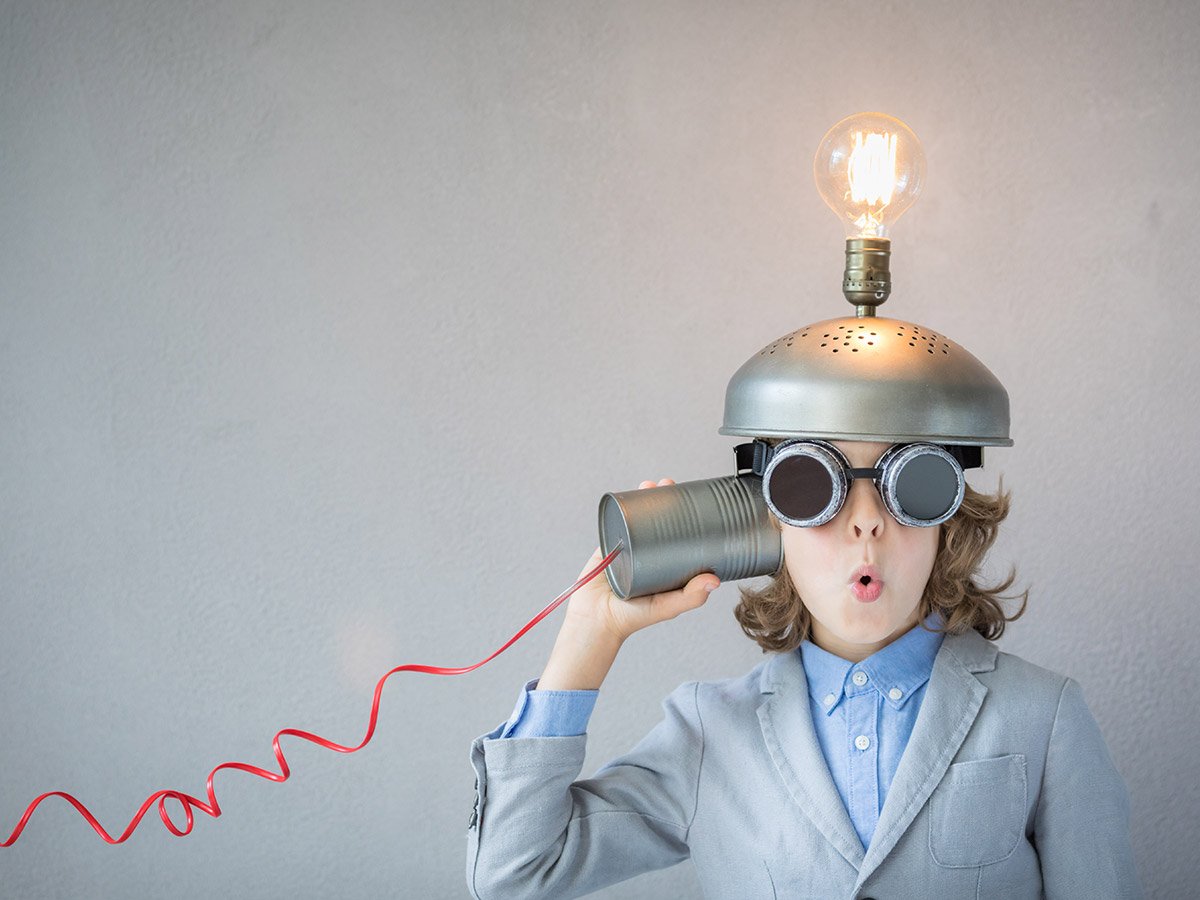 Have you ever tried a round robin story with your class? It's great fun and a perfect warm-up at the beginning of a writing lesson and is a brilliant way to develop speaking and listening skills.
Arrange your students in a circle. The teacher joins the circle.
Start the round robin by reading aloud one of the Narrative Sentence Starter Cards.
Moving in a clockwise direction, ask the next person to continue the story.
The teacher finishes off the story when it returns to the starting point.
Be mindful of less confident learners and the support that they need during this activity.
---
 Fast Finisher Narrative Writing Activity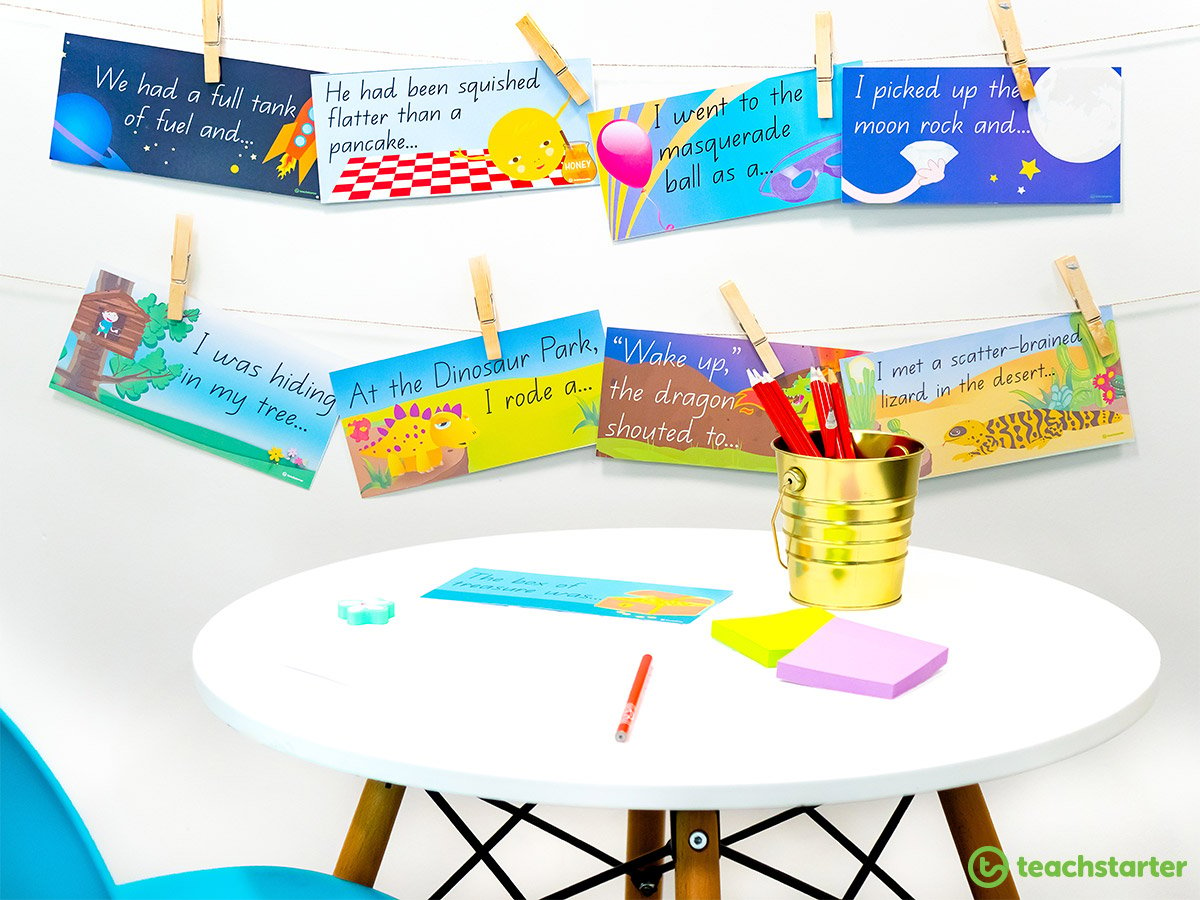 These Narrative Sentence Starter Cards can be used as an engaging fast finisher activity. When your students have finished their designated task, ask your students to select a Narrative Sentence Starter Cards and get to work on using their imagination. Who knows where this activity will lead?
---
Teach Tense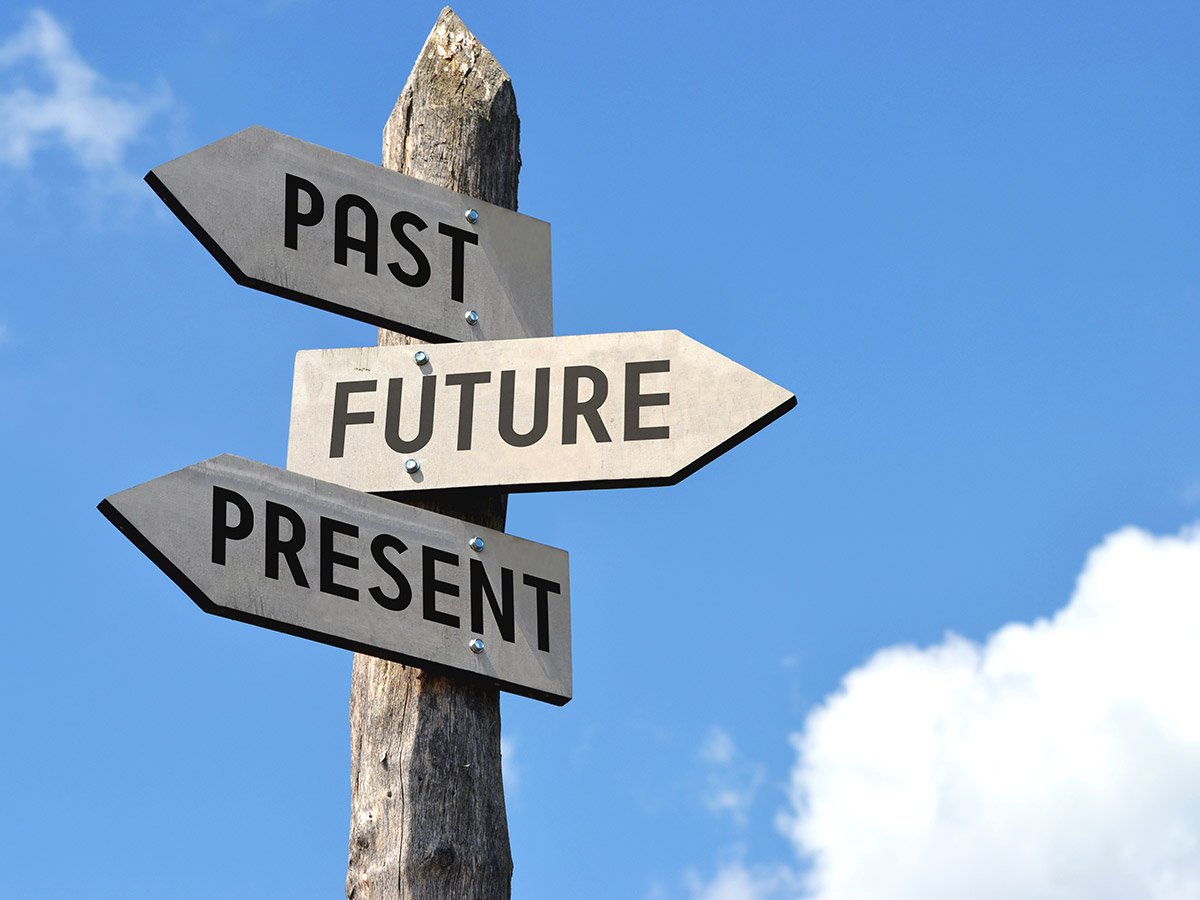 Why not have a bit of fun by consolidating knowledge and understanding of tense. You can either do this verbally as a quick grammar revision activity or as a written activity. You could do it today, tomorrow or maybe you did this yesterday (hee hee).
The rhino was following me to the beach.
The rhino is following me to the beach.
The rhino will follow me to the beach.
---
And there you have it… ten ways to use our Narrative Sentence Starter Cards.  Believe me, there's more! Whether you use these cards as part of your homework grid or to learn tricky spelling words, the list of ways that you can use the teaching resource goes on.
Share your ideas of how to use this download on Instagram and share your inspiring photos #teachstarter.