"Just living is not enough, one must have sunshine, freedom, and a little flower." – Hans Christian Andersen
Are you a parent looking for something fun to do with your children over the school holidays?
Are you a teacher, who needs a fun educational activity to do outdoors with your students?
Why not go on a nature walk?
Head outside the classroom, go to the park or simply go out in your backyard and let your children explore the world around them! It doesn't need to be complicated and, Teach Starter has made it even easier with some cute checklists and activity ideas that you can print off and use.

Children need outdoor time just like us. Nature rejuvenates, reduces stress and anxiety and increases attentiveness (which is what we need in the classroom and at home).
Here are 16 activities kids can do on a nature walk…
Go on a scavenger hunt! Use our Nature Scavenger Hunt Grid, and go exploring. Children search for different items, taking a photo of the things they have found along the way. Once they have found everything – use the photos to create a photo book.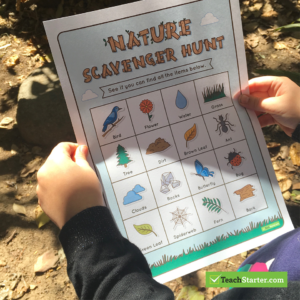 Complete a nature walk senses activity! Working through our Nature Walk Senses Worksheet, children really immerse themselves in the environment. This resource encourages kids to listen to different sounds, to brainstorm what they can smell, to look around and write down what they see and finally  – to think about what can they feel and what it feels like?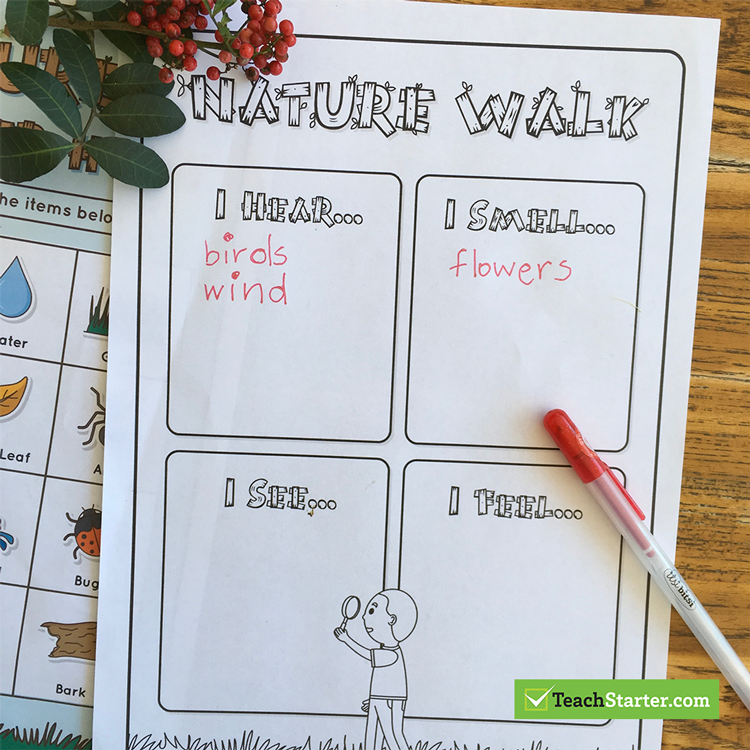 Look for letters in the environment or make letters using sticks and leaves! You could also sit down and play a game of 'I Spy' using the letters of objects. This is a great way to build on your children's knowledge of the alphabet.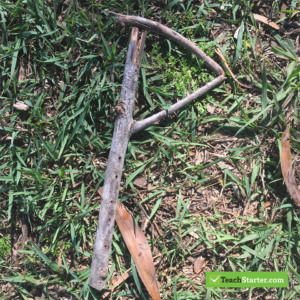 Look for different shapes in the environment. How many circles, triangles or other shapes can they see?

Complete a scavenger hunt checklist! Download our Scavenger Hunt Checklist template, and let the children explore. There are lots of cute little activities for them to complete or search for. Encourage your children to read the activities by themselves (if they can). In this resource, there are 10 fun activities all on one page!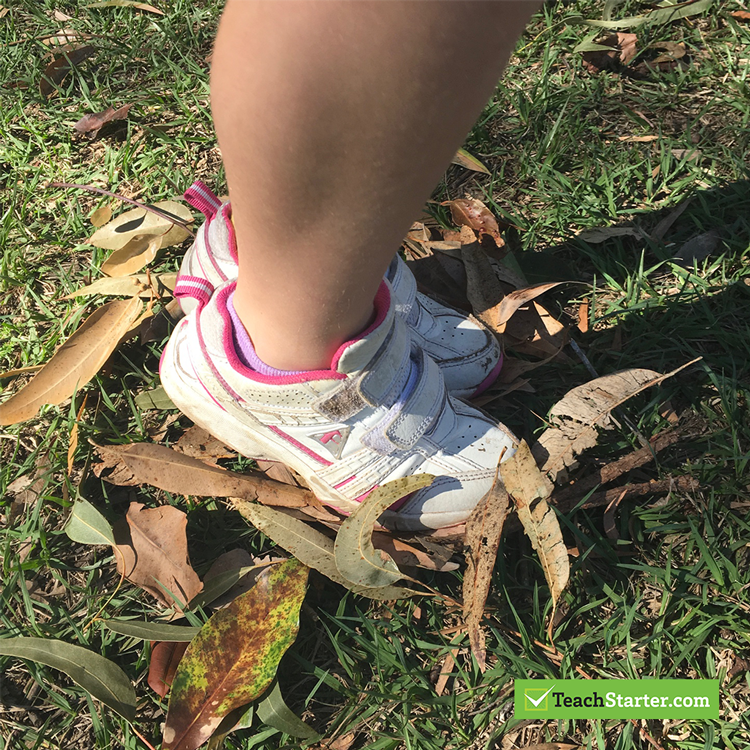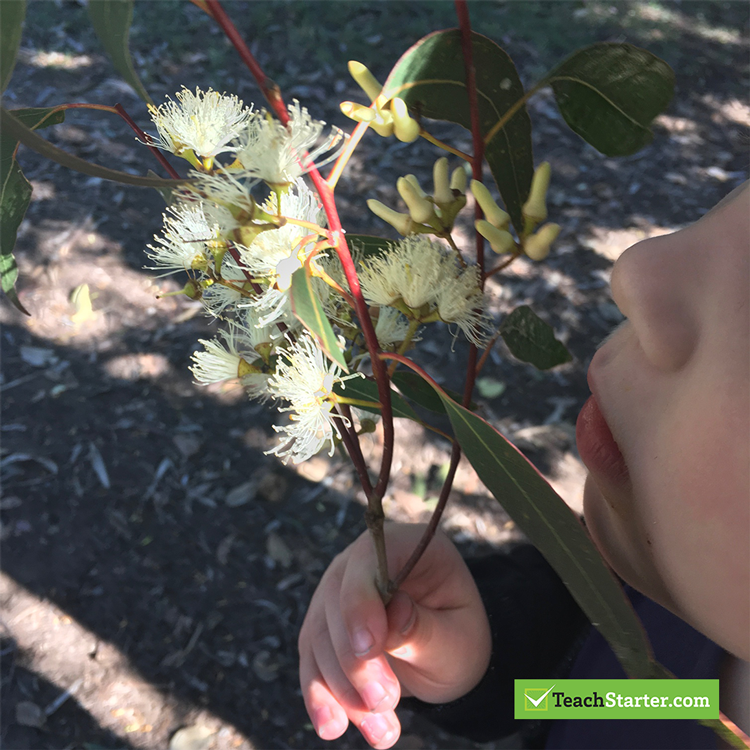 Draw a map of the playground or backyard. This supports spatial thinking by helping children visualise where objects are.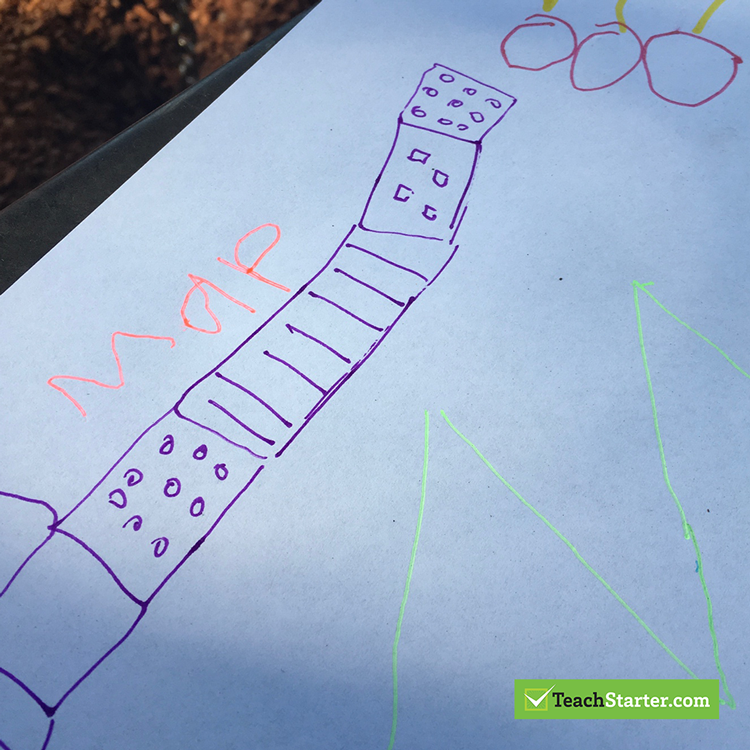 Create a journey stick – use double-sided sticky tape on a piece of cardboard and during the walk children collect different items to stick on their 'journey stick'!
For more activities to get kids outdoors, why not check out our Backyard Bingo and Neighbourhood Bingo resources.
Tell us your ideas! What are some fun activities you would do outdoors with your students/children?