There's nothing like finding a teacher tee that vibes with exactly who you are!
Teacher t-shirts are the newest trend to hit classrooms, and for a good reason. They're colourful, they're meaningful, and only those in the teacher-tribe are cool enough to wear them!
So, put those plain white tees to the back of the closet! We've scanned the 'gram to find you the coolest #teachertees out.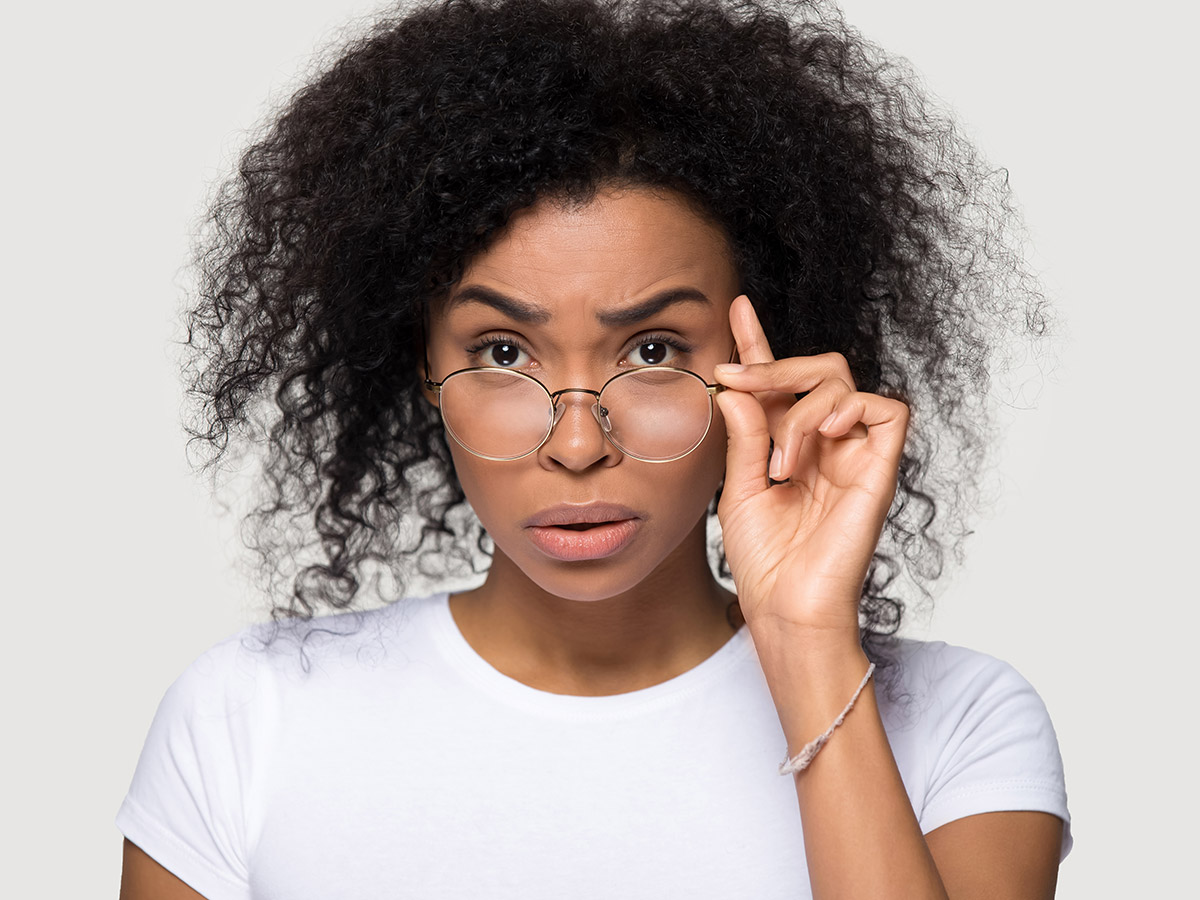 Take a look at these teachers reppin' the teacher tee like nothing else! Whether cute, funny or inspirational, these teacher t-shirts are sure to be a hit!
---
Teacher T-Shirt Inspiration
#1 Spreading the Reading Love!
@mrs.mcguirein4th shares her love of reading with her lucky students with this #teachertee.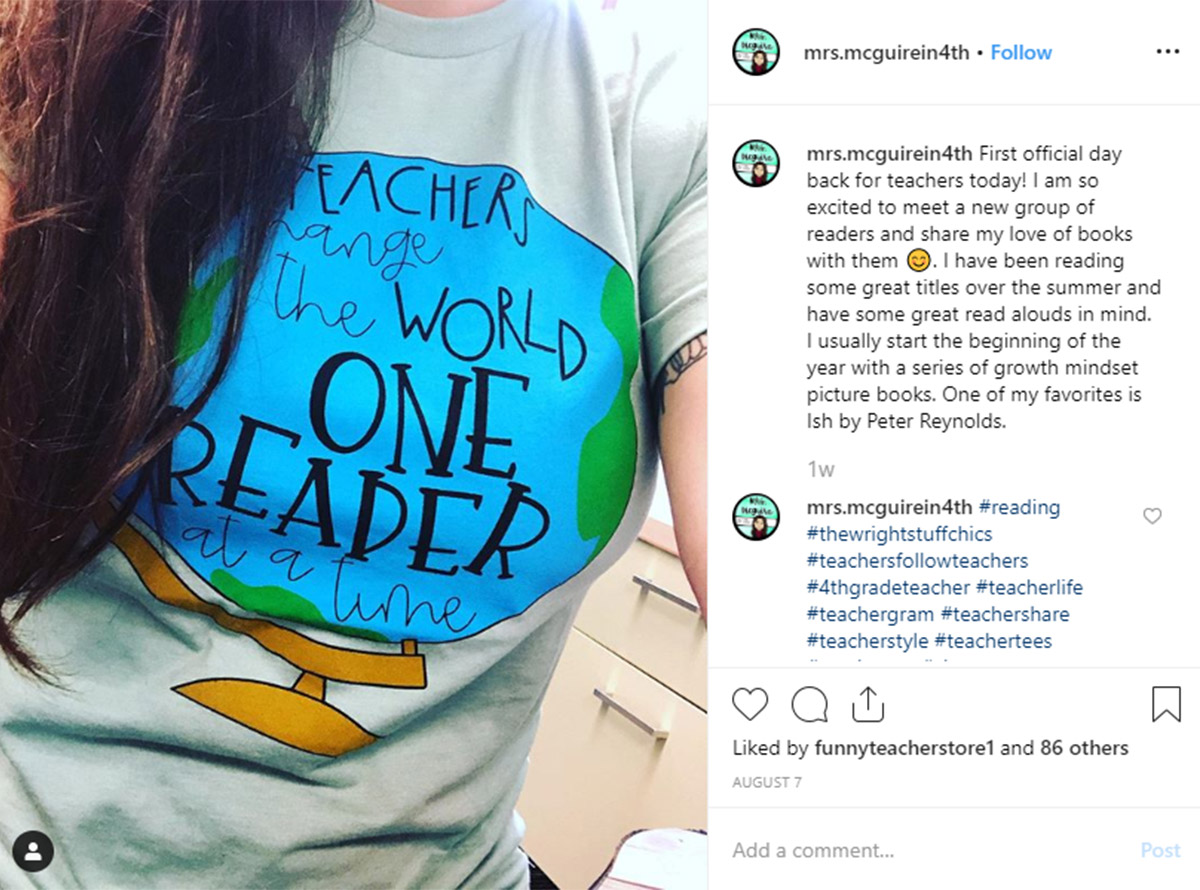 #2 She Believed She Could
…so she became a teacher! This beautifully illustrated teacher t-shirt comes from @shopsouthernology.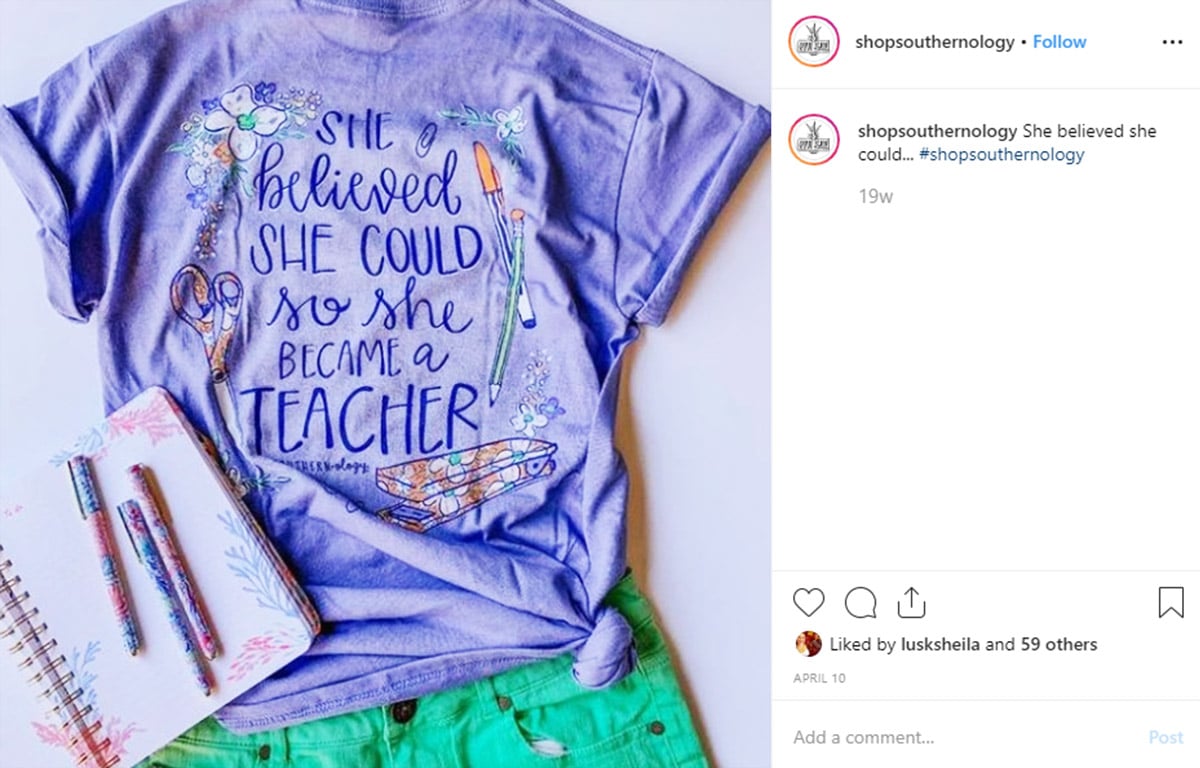 #3 Personalised Teacher Tees
Who needs a name badge with @theawkwardteacher around? These teacher t-shirts have a personalised twist.
#4 Simple Teacher Talk
Just like @mrs_negrioski, all teachers know that these three words go hand in hand!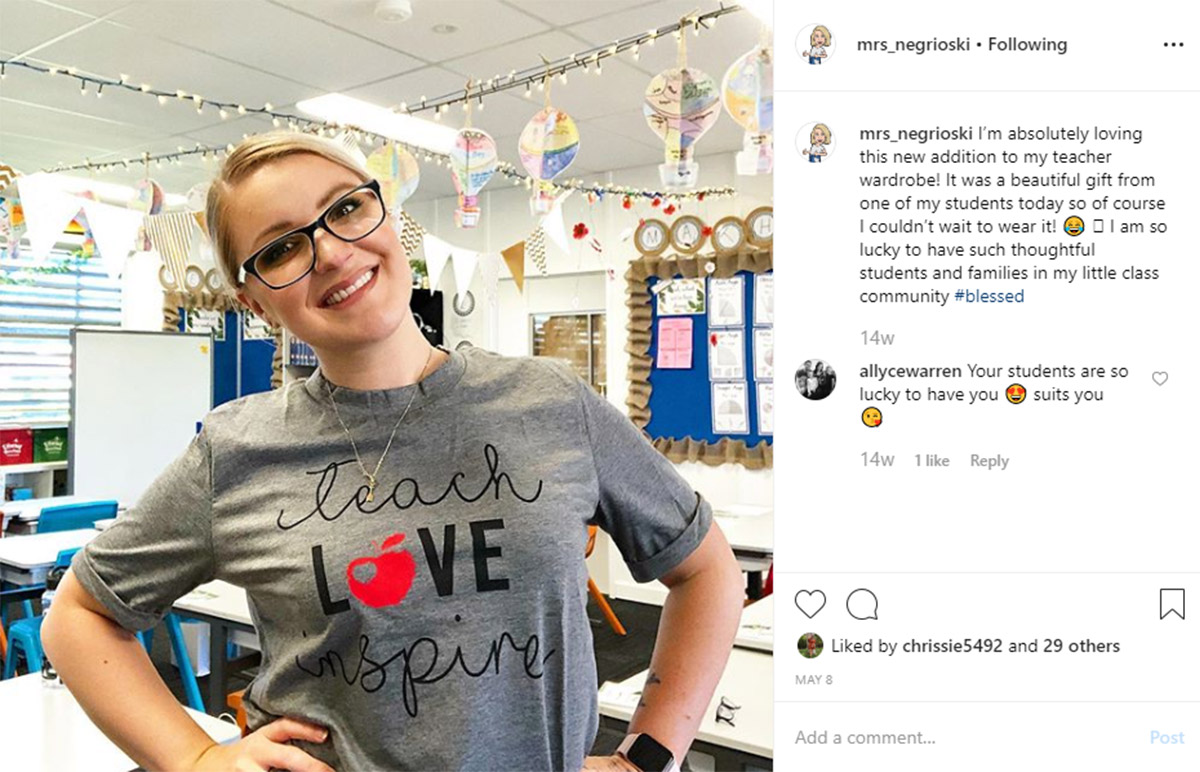 #5 Teachers Are Your F.r.i.e.n.d.s!
And they'll always be there for you! Thanks to @themiddleageddiva for getting this song stuck in our heads!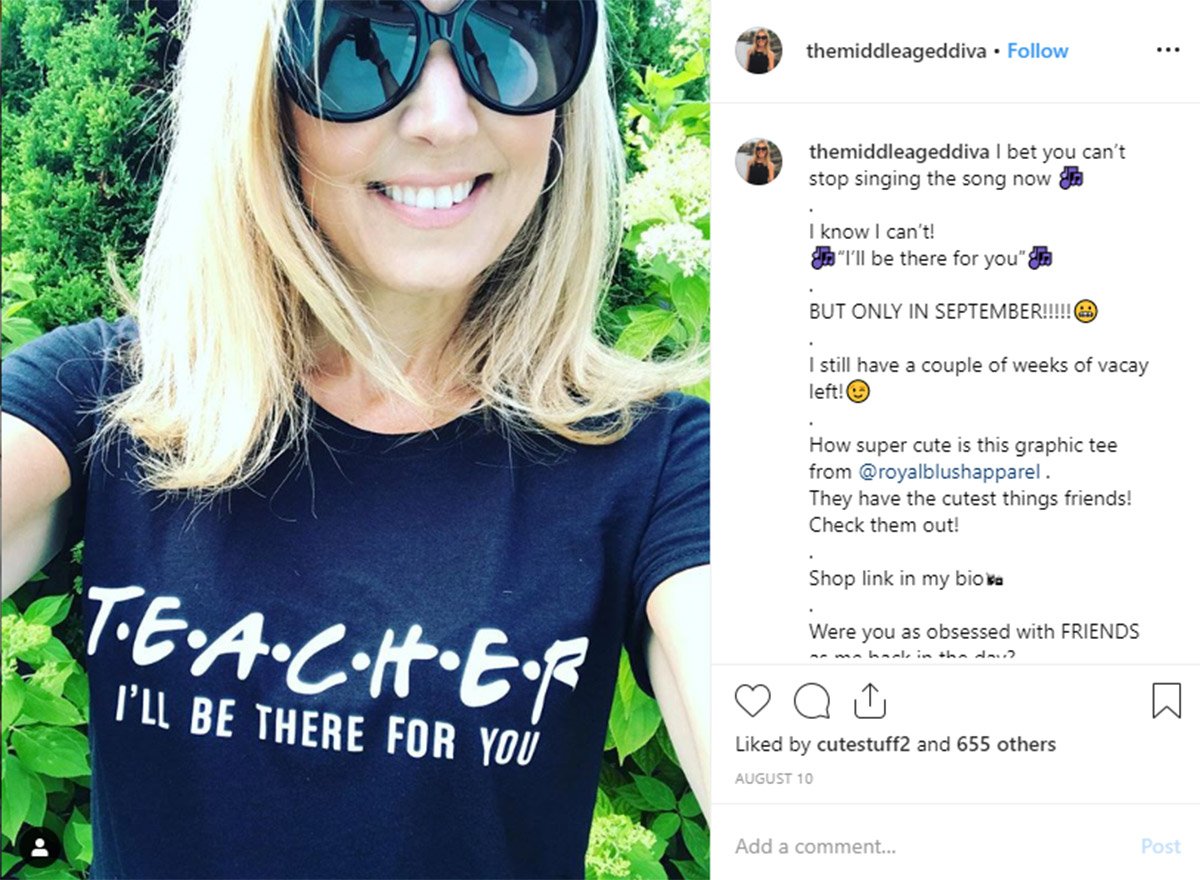 #6 Subtle Teacher Tee Love
These teacher t-shirts by @tootlebugsmonograms  are just the thing if you're looking for something a bit more subtle in your wardrobe!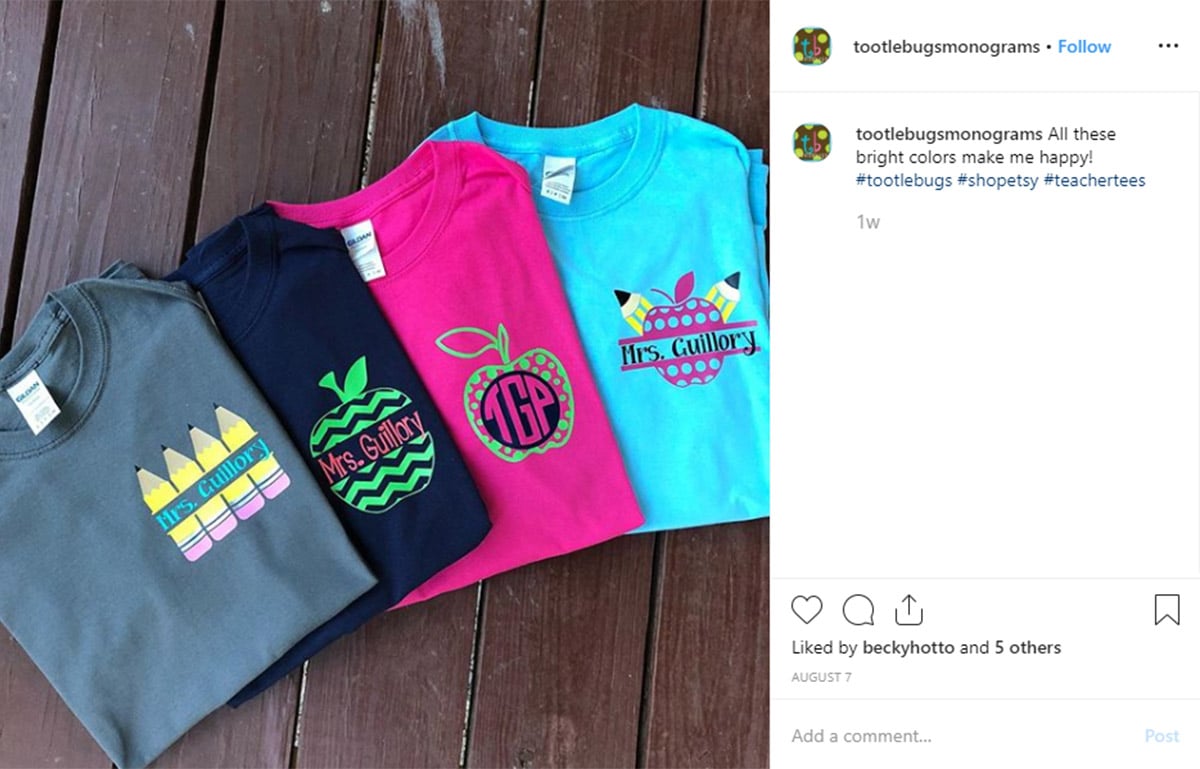 #7 A Walk in the Park, Really!
Somehow, I think @themagicalmathteacher is telling a secret message with this shirt…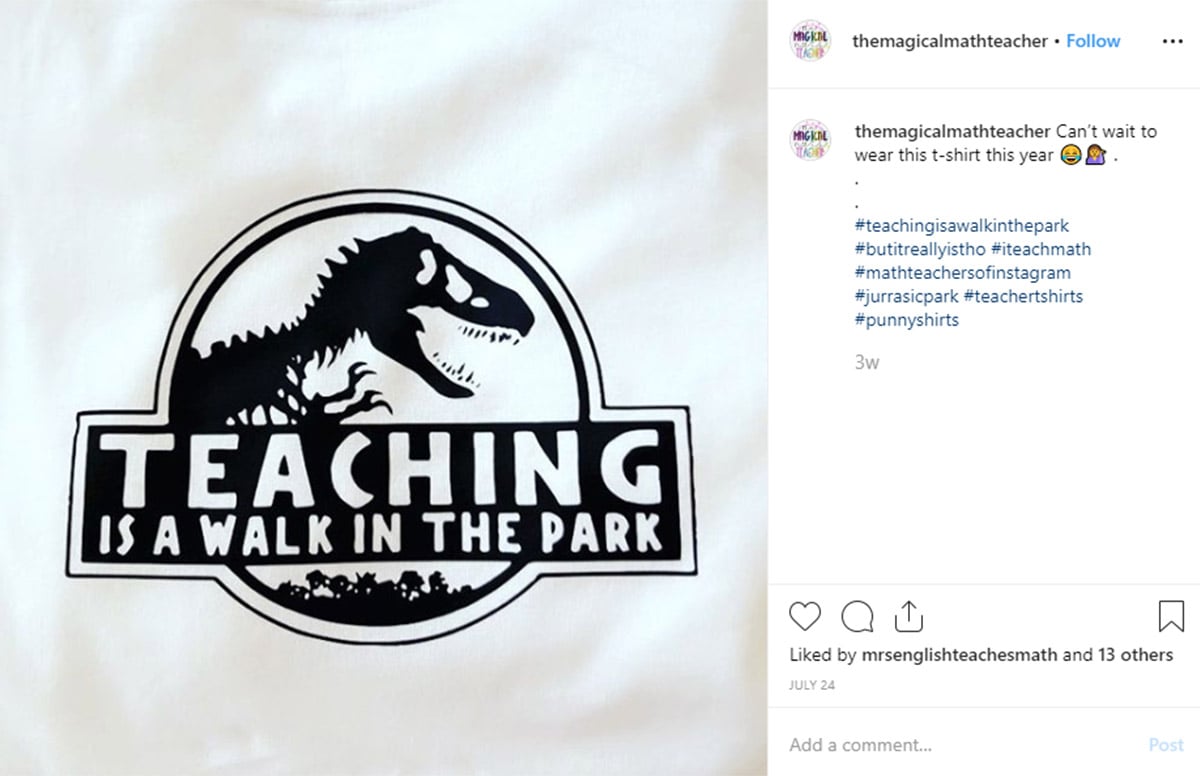 #8 Teaching Mantra
This is the mantra of a teacher who does class like a boss! Available @trendyteacherz.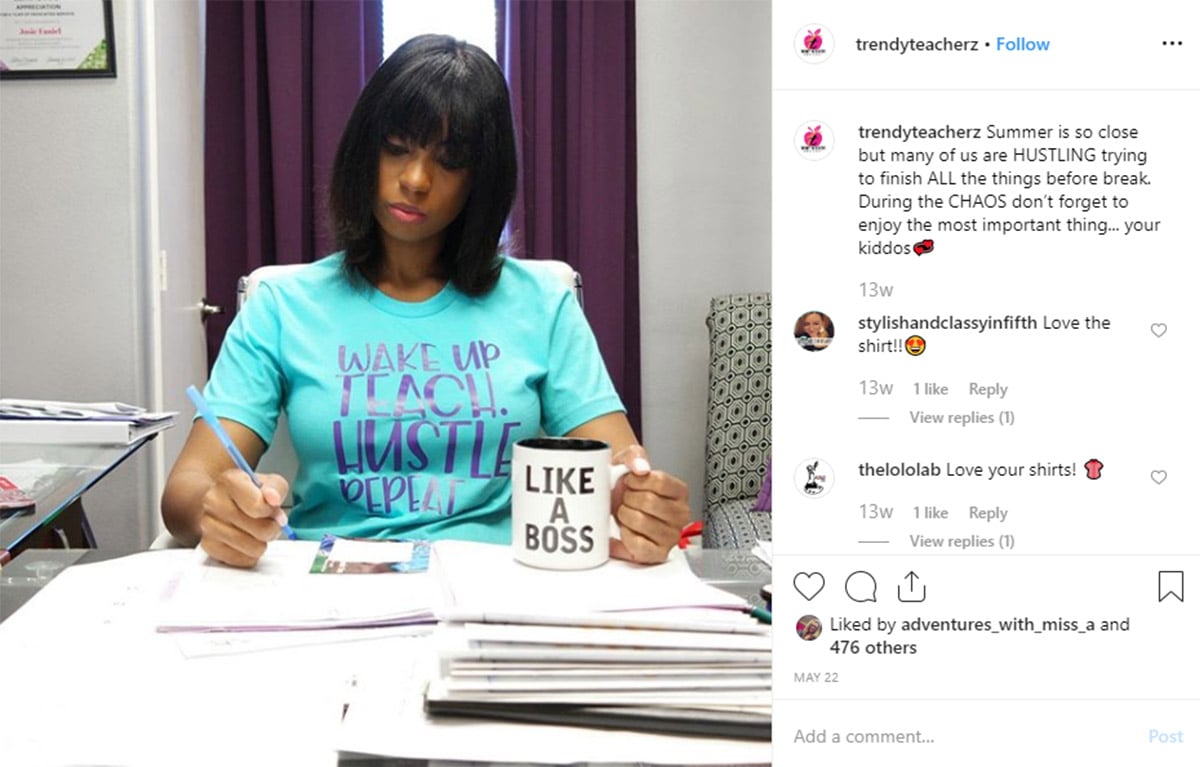 #9 Another Teaching Essential
You can add a teacher tee to @learninginthesewalls list of teacher essentials! We love this shirt by @shop.callie.danielle – what else could you possibly need?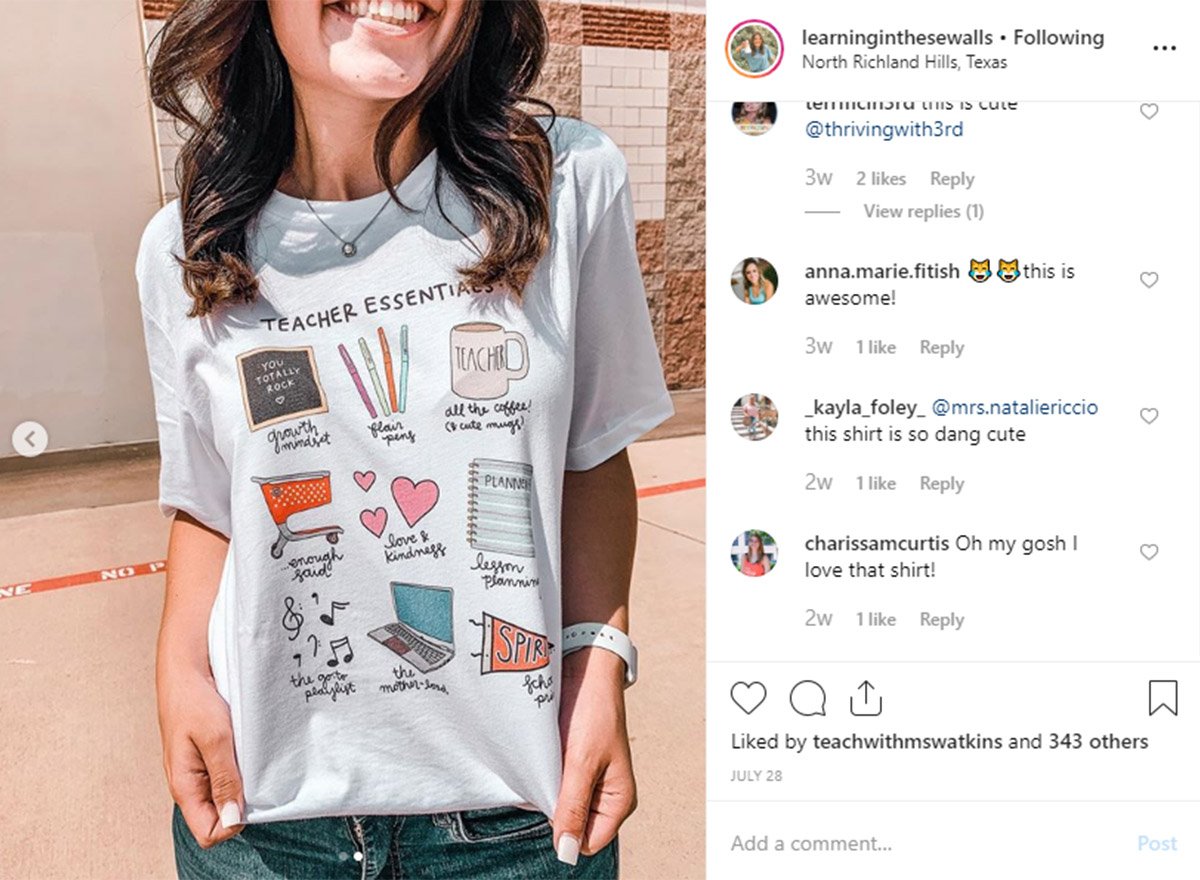 #10 Teacher Tee > Teacher Brain
Teacher brain is definitely a real thing… luckily @mrdtimes3 has used his teacher brain to help raise money for a good cause!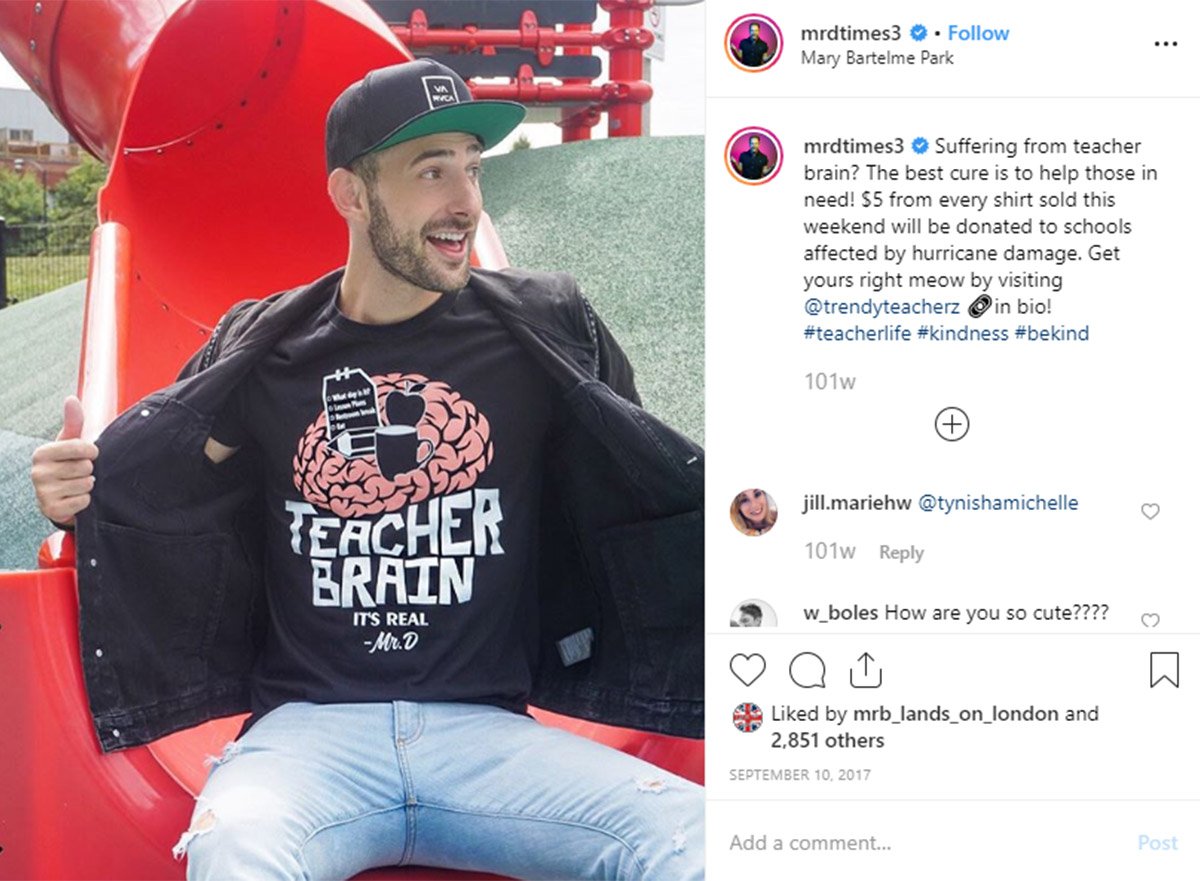 #11 Maths is for Problems, Not Drama
Don't bring your drama to @graphsandglasses maths classes! She has enough problems as it is… but a bad teacher shirt ain't one of them!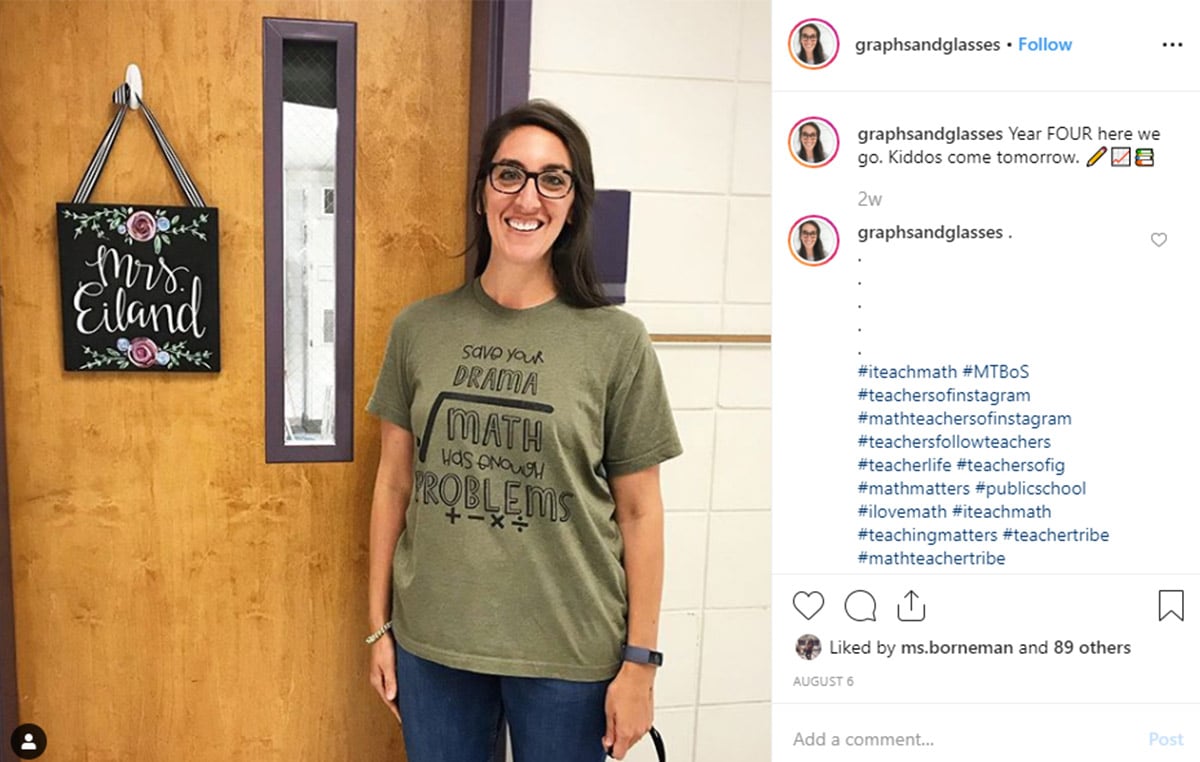 #12 Halloween Teacher Shirts
Everyone loves a themed teacher shirt! This spooktacular shirt by @theessentialteacher is all you need for teaching at Halloween.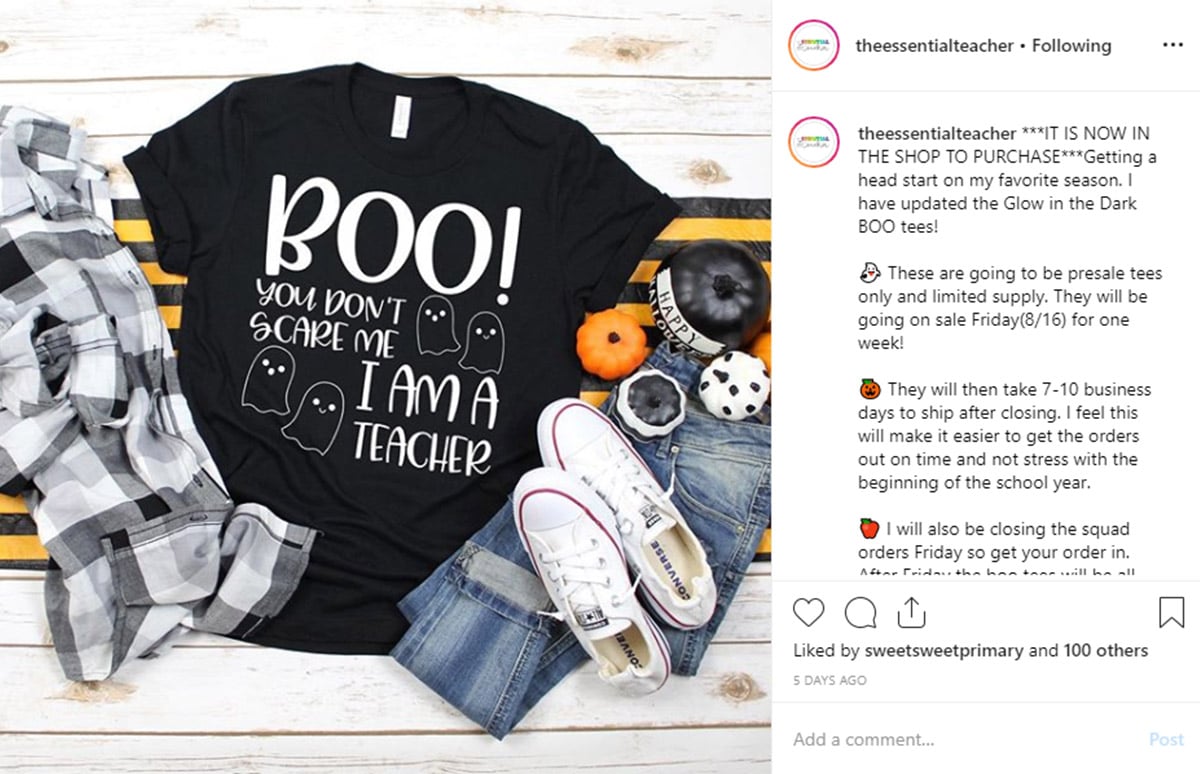 #13 Super Teacher
All teachers are heroes, but @the_whimsical_teacher is a teacher superhero with her #teachertee.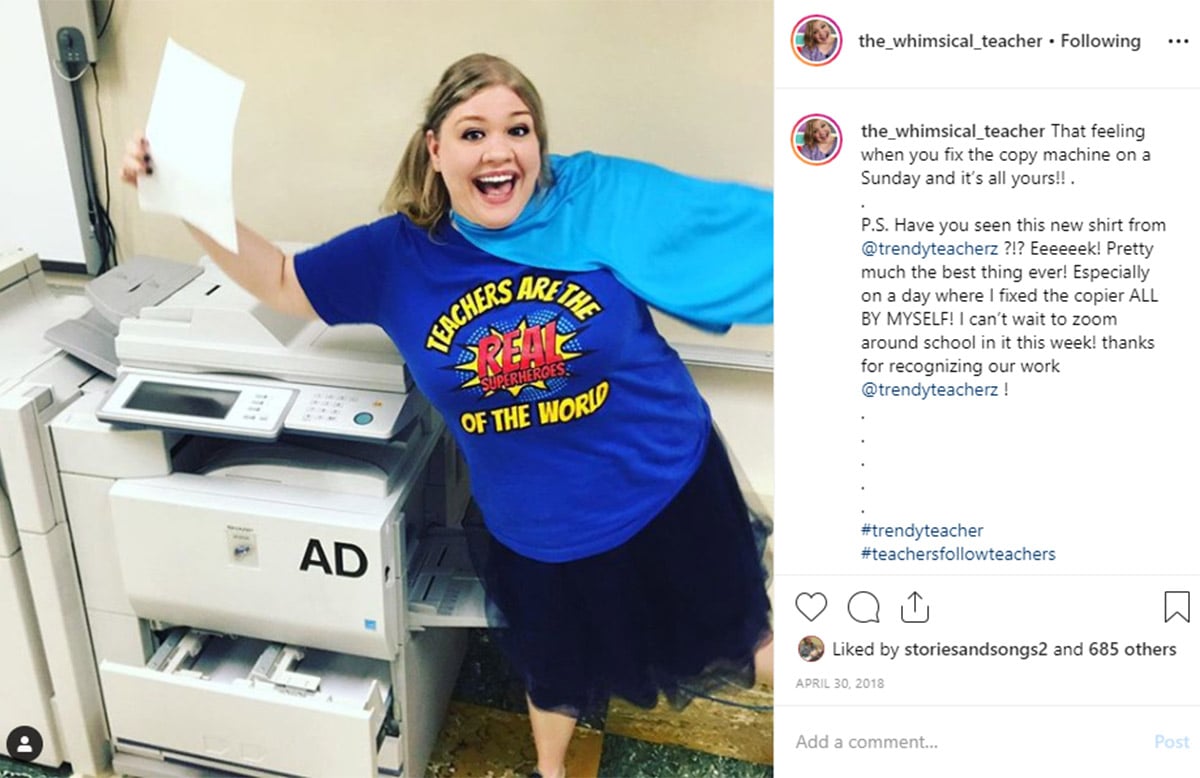 #14 Stay Curious
This science-themed teacher t-shirt by @luckyteachertees embodies science teachers everywhere!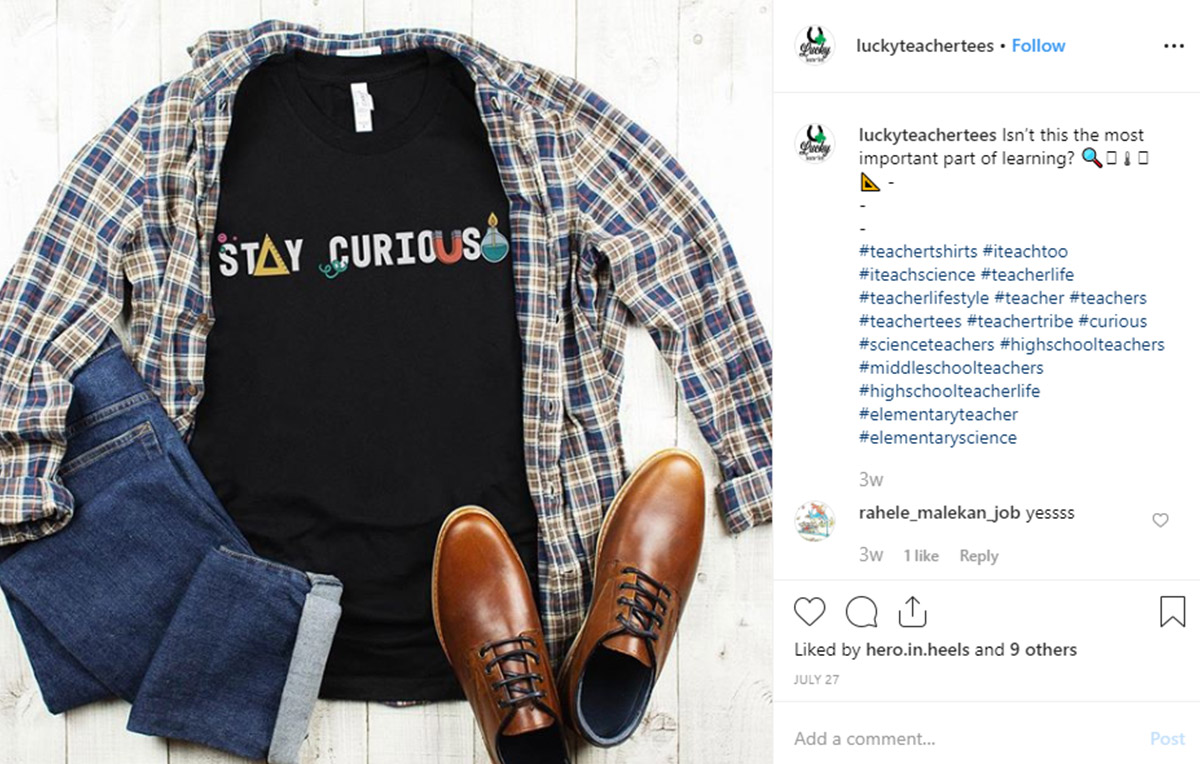 #15 Perfect T-Shirt for Every Classroom
This is the go-to teacher tee for the typical primary classroom by @coteachapparel! Teach your students about the meaning of the word disappencil and see how many of them have this magical power…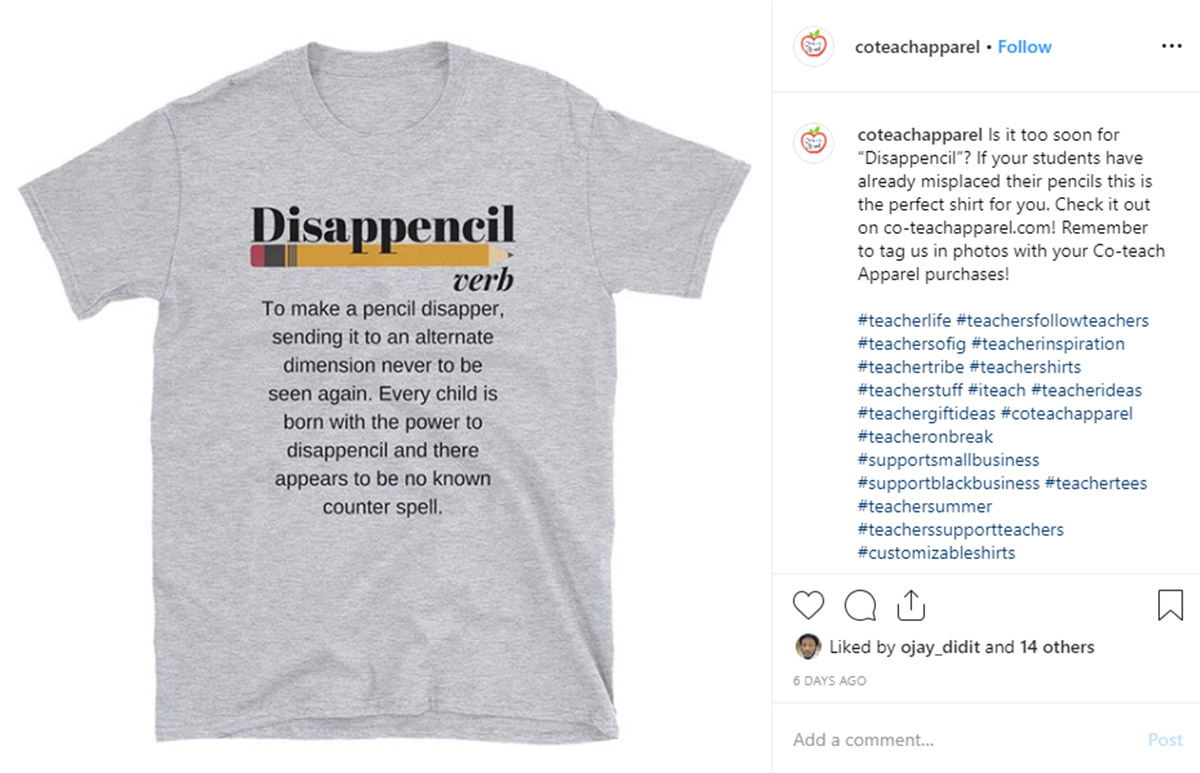 #16 Tee with the Vanilla Ice Flair
We're loving this teacher tee from @teachingsparkswithmrsclark – nothing like a little bit of pop-culture in a teacher tee!
#17 Celebration T-Shirt
This happy teacher by @mrgreensclassroom is a great way to celebrate with your kids!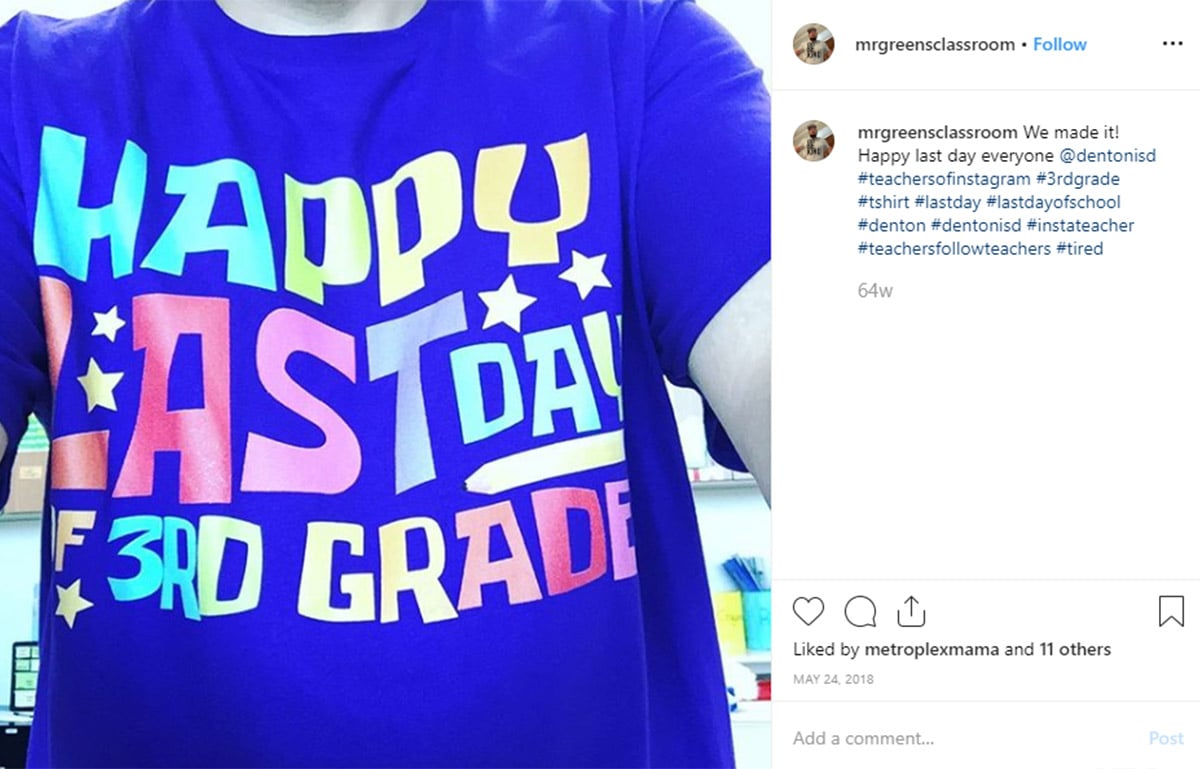 #18 T-Shirts That Encourage
Last, but certainly not least, this teacher t-shirt by @thatsbwhite is one of the best – encourage your students with a motivational message from the moment you walk through the door! What better teacher tee could you ask for?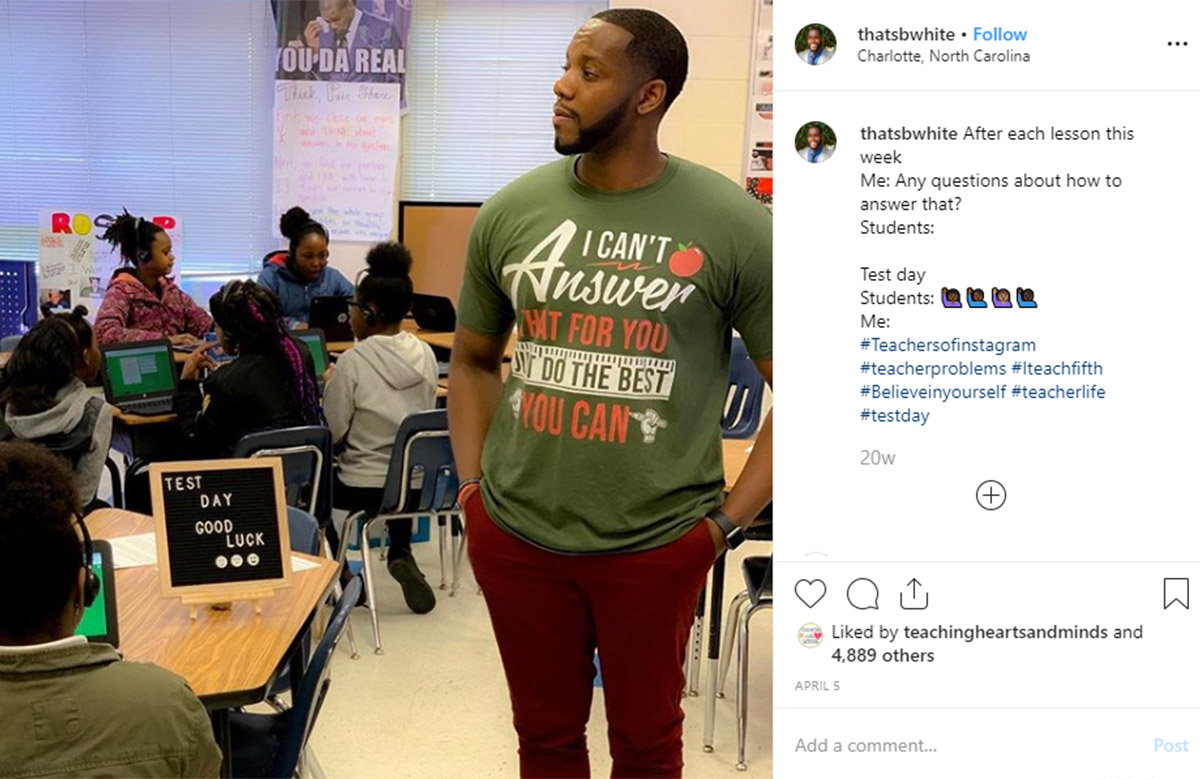 ---
Share your #teachertee style with us by tagging @teachstarter on Instagram!