Can we talk about teacher tees for a minute? We all have that pile of inspirational teacher t-shirts at the ready because they're so versatile.
If you're a dress-wearing teacher, you can throw an inspirational teacher t-shirt over a dress to make it more fun. If you're at a school where you can wear jeans, you throw an inspirational teacher t-shirt on, and you're ready for work. Have a field trip? Hold on, gotta grab a teacher tee.
Looking for a fun new teacher tee that will make your class smile and look good too? We rounded up some of our absolute favorites! Let's do this.
---
Inspirational Teacher T-Shirts
1. We Rise By Lifting Others
All day long teachers support the kids in their classes, but it's also important to support the ones around us — other teachers. We love this inspiring teacher t-shirt from Eash Nash Teacher, the business run by Tennessee-based English teacher Jenn Keigher that reminds us to do just that.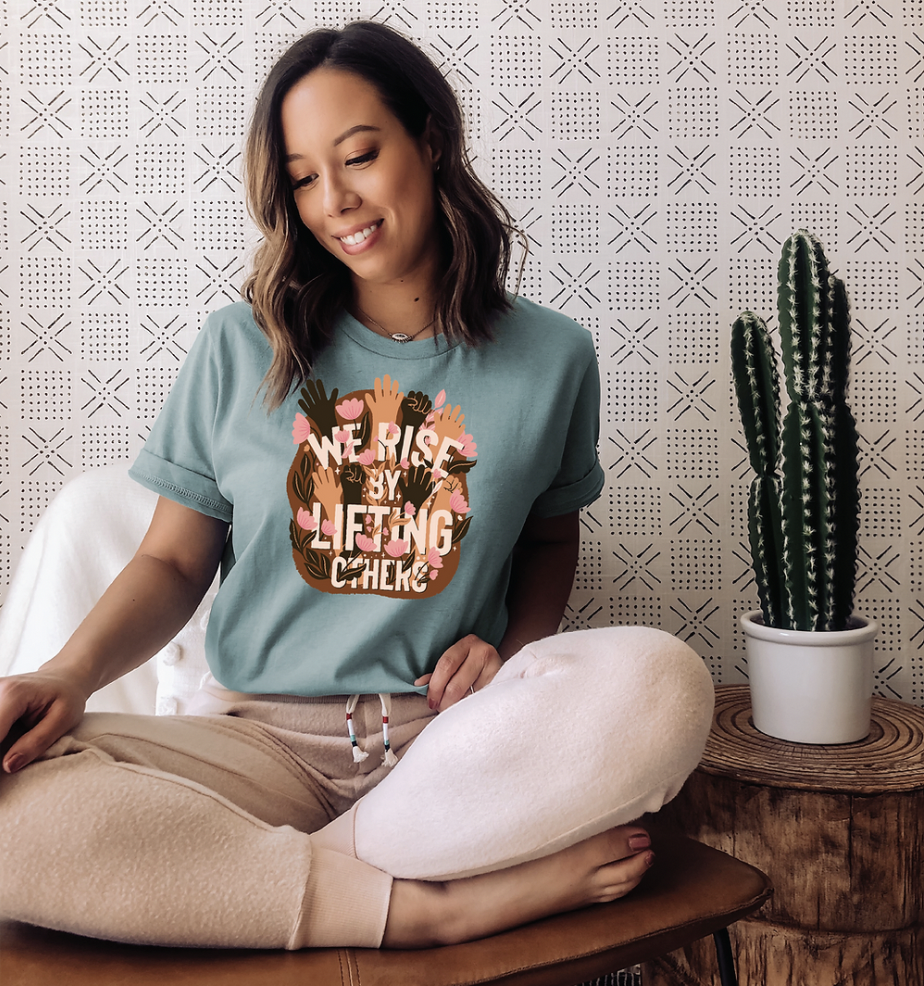 2. She Believed She Could Change the World
…so she became a teacher!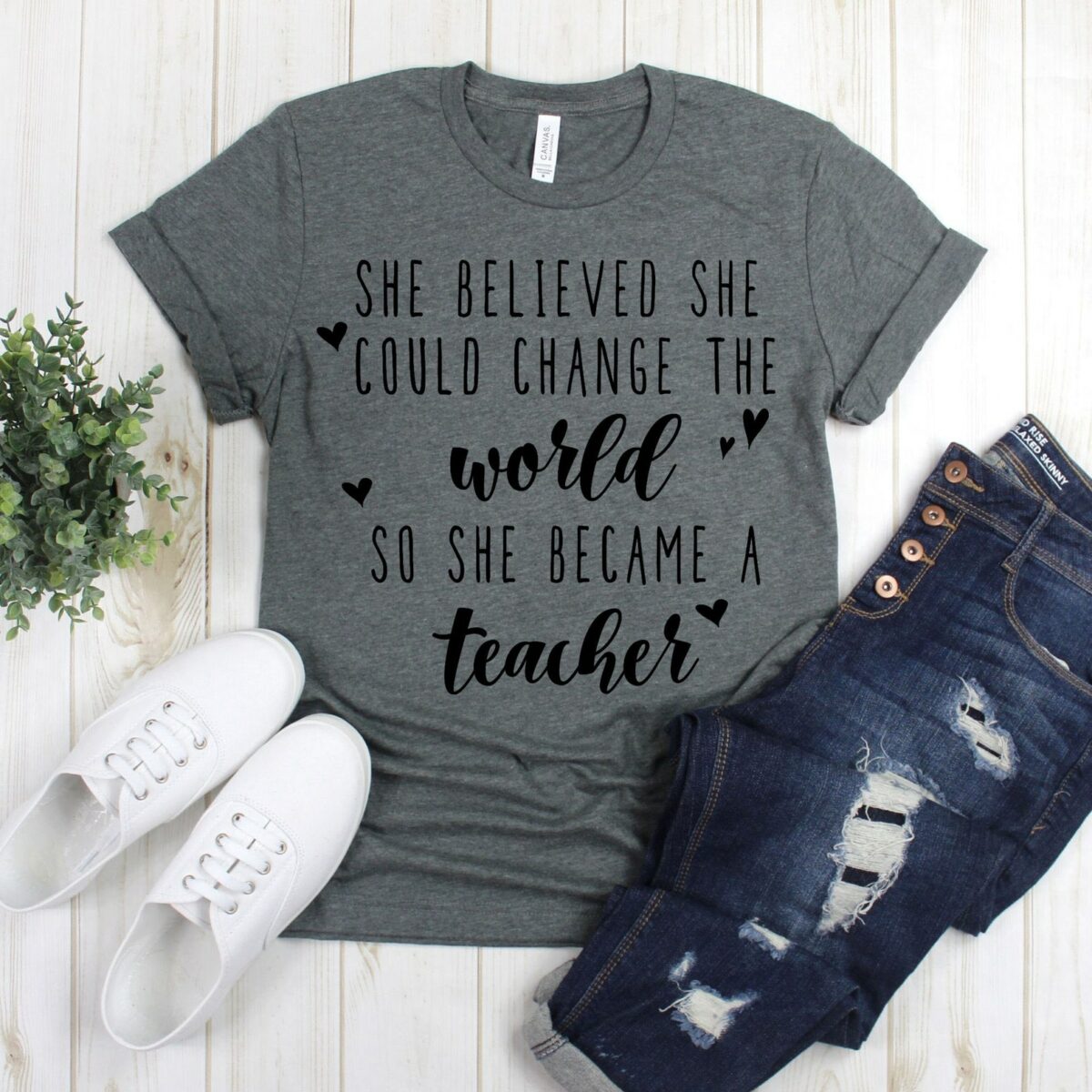 You don't have to put on a uniform or a business suit to change the world … sometimes you're just a teacher sporting an inspirational t-shirt like this one from GreyIsTheNewBlackCo standing in front of a classroom full of kindergartners helping them learn to subitize. And that? That's changing the world!
3. I Must Go, My Students Need Me
Hands down the best thing about being a teacher? We make learning and all things nerdy COOL! This is why this superhero-inspired teacher tee tickles us right in the funny bone. But for all its silliness, there's something about this tee that's truly inspiring. It reminds us that teachers really are always there when their kids need them.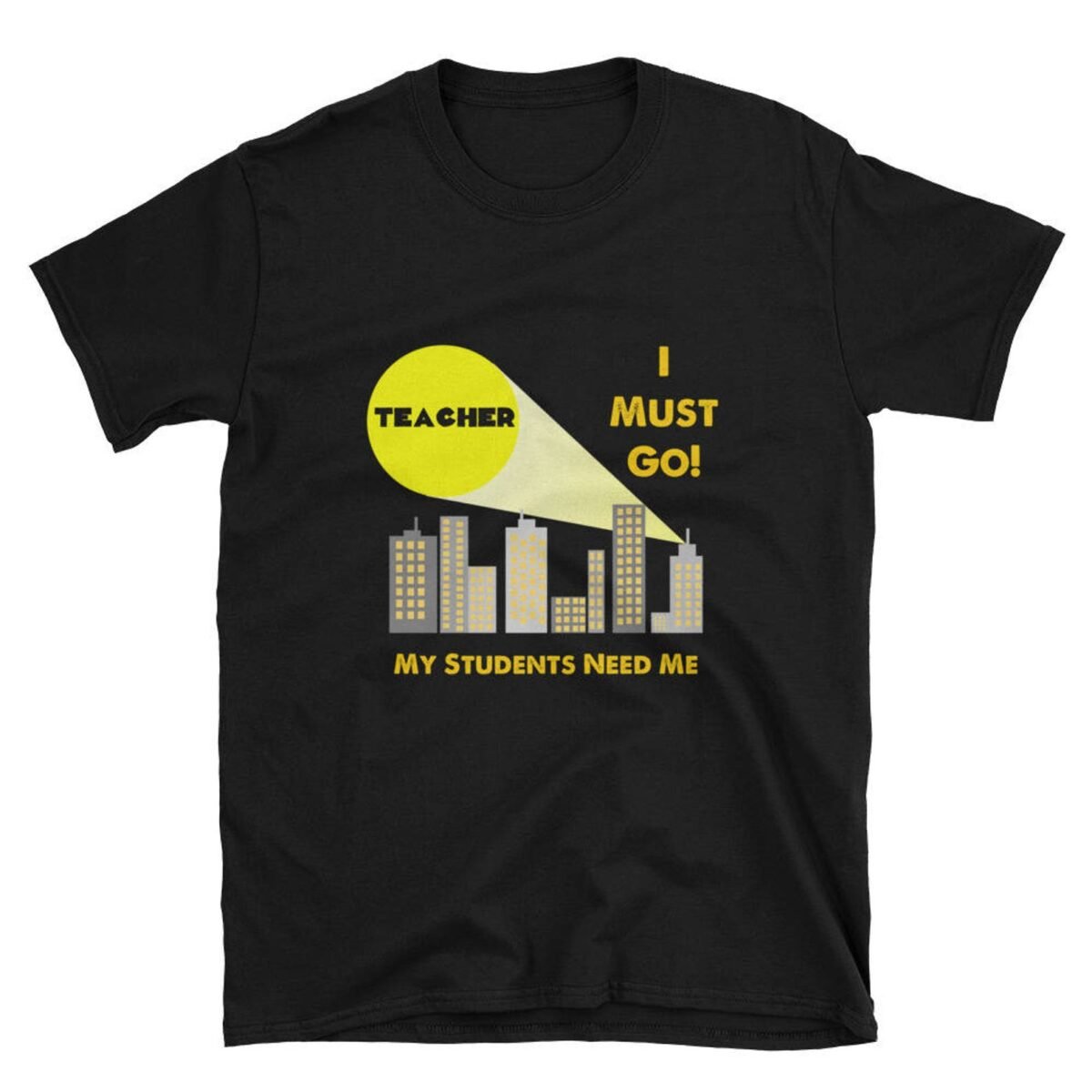 (Love superheroes? Try this "create your own superhero" template with your students!)
4. Big Educator Energy
There's no energy like EDUCATOR energy. This teacher tee twist on the BDE trend comes from Georgia teacher Tiffaney Whyte, whose shop, De'Avionblu Innovations, also sells fun stickers and other inspirational teacher items made by someone who gets it!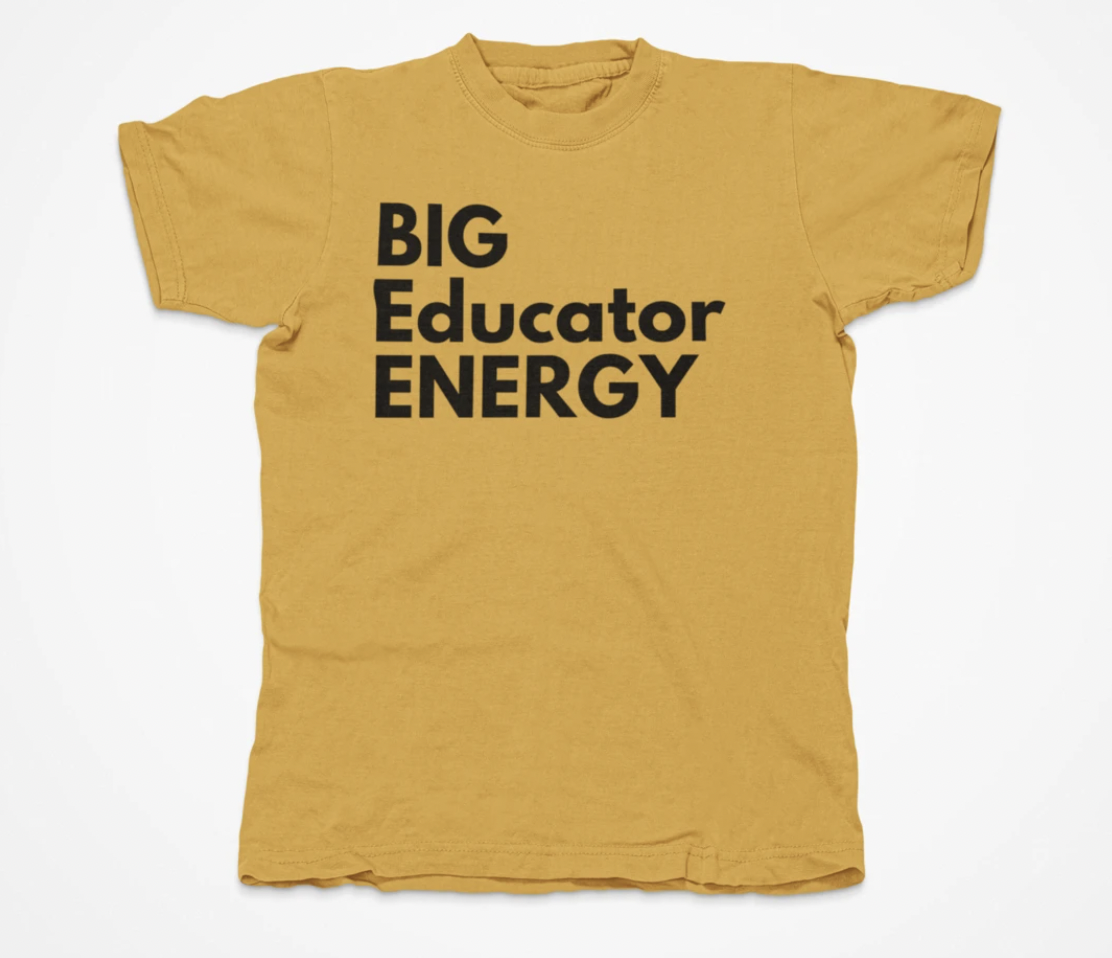 5. Black History Teachers Matter
Seattle teacher Alyssa, the creator behind the Teacher Noire shop on Etsy, created this teacher t-shirt to celebrate the Black educators out there ensuring their students see faces that look like theirs at the head of the classroom!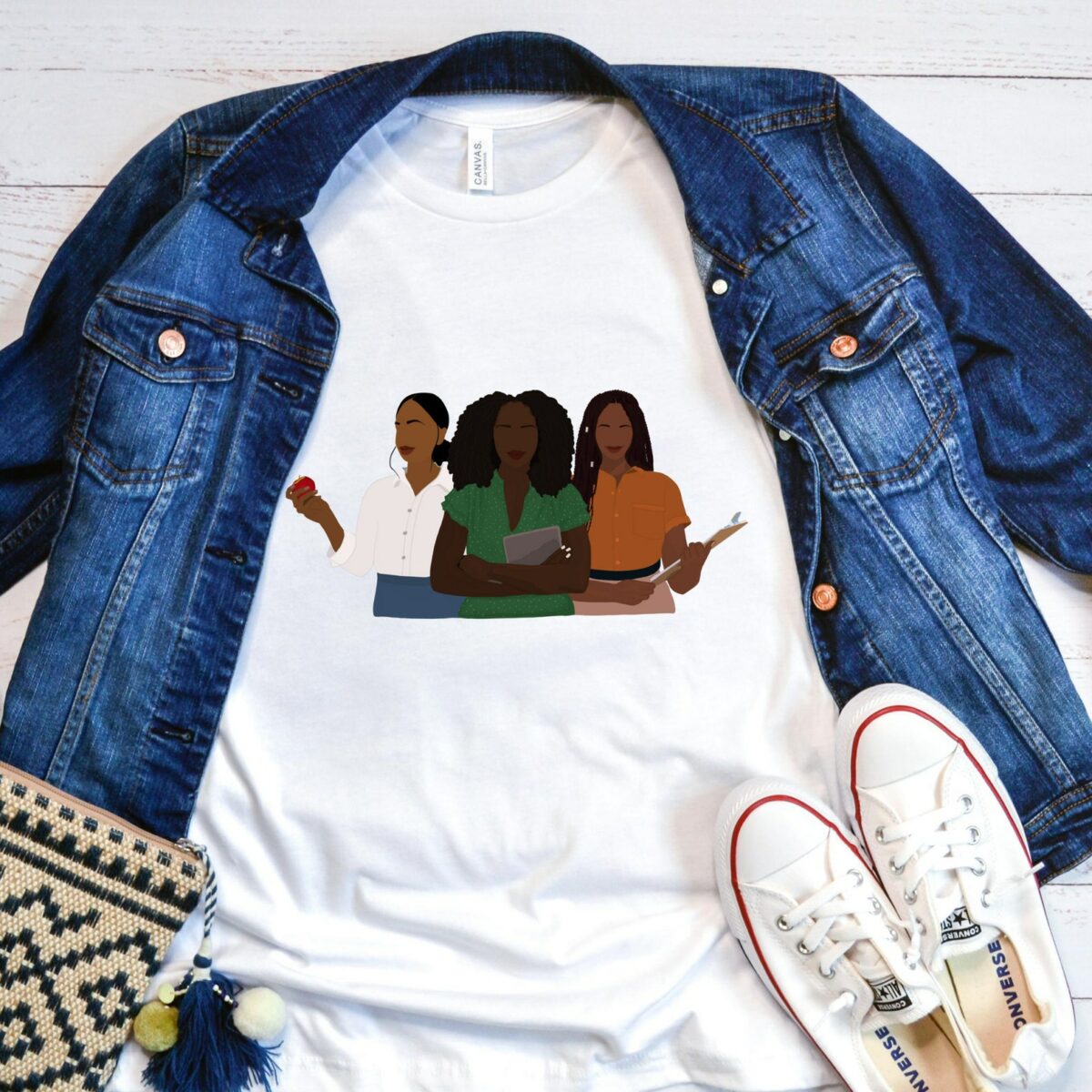 6. If At First You Don't Succeed, Try Doing What Your Math Teacher Told You to Do the First Time
Are we stretching the concept of "inspirational teacher t-shirt" a bit here? Well, yes. But if this gives your students inspiration to follow the instructions … it works for us! Get this funny math teacher t-shirt from the FacultyLoungers on Etsy.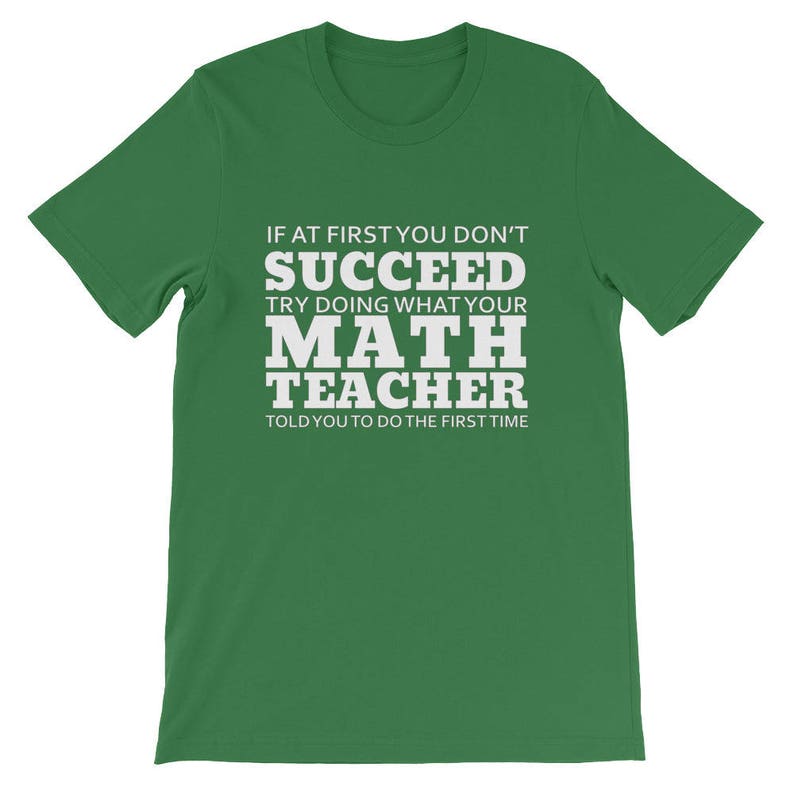 7. Maestras Cambian El Mundo
Teach ESOL or Spanish? You too change the world! We love this reminder of the impact Maestras have on their students from Maestra & Co.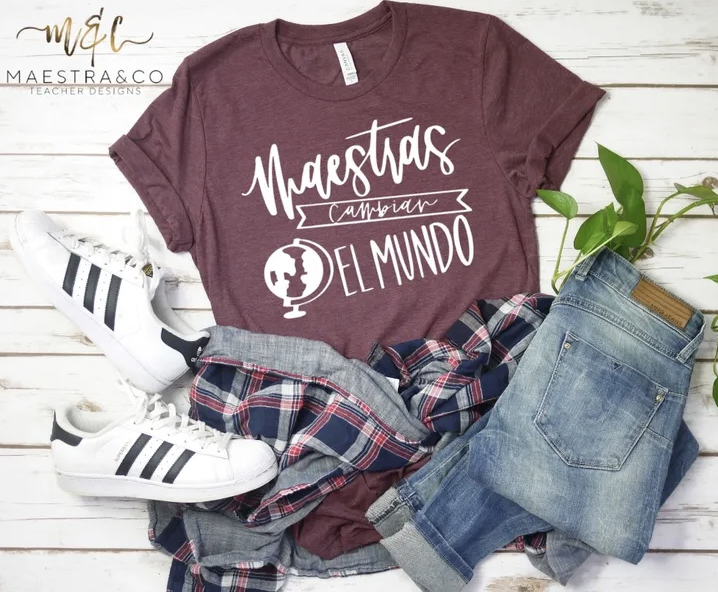 8. Just Do Your Best
Santa Ana, California teacher Renee serves up plenty of inspiration for fellow teachers in her TeacherConfetti shop on Etsy, and this "Just Do Your Best" t-shirt is one of our favorites. Wear it on test day to give your kids a quiet reminder that you are always behind them, 100%.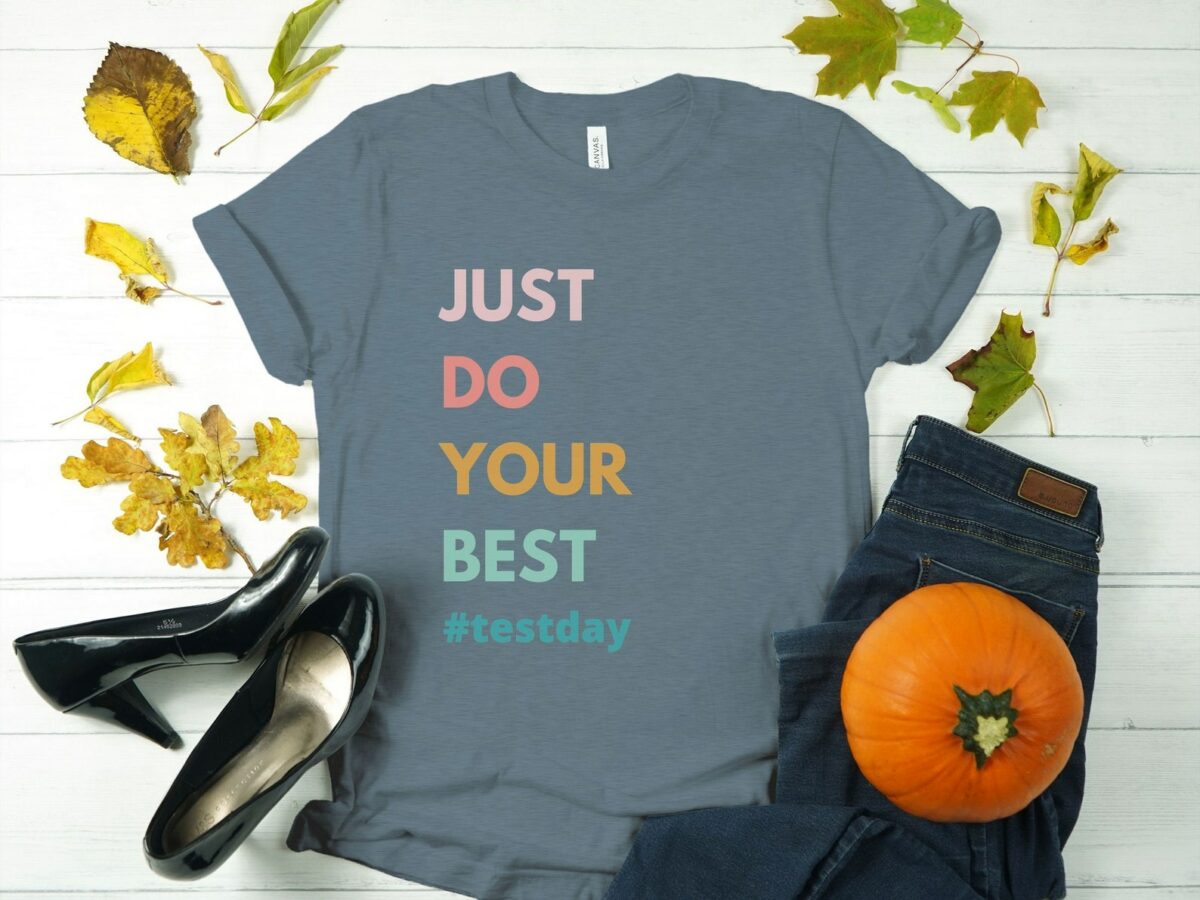 9. Wake Up, Teach Kids, Be Awesome
If you had a mantra for your life, this would be it, wouldn't it? Wake Up. Teach Kids. Be Awesome. Boom! This fun and inspirational teacher t-shirt comes from the Simply Stained Shop, run by — you guessed it — a former teacher!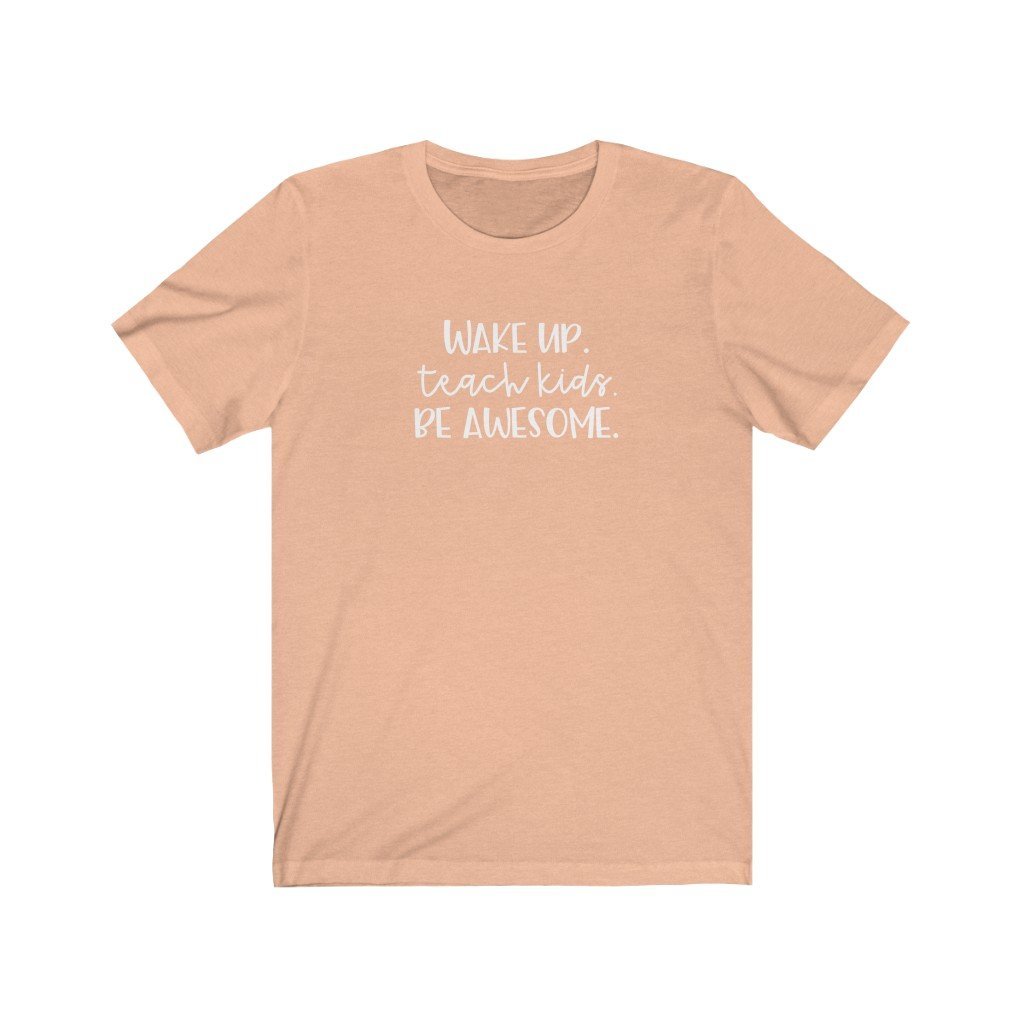 10. I Teach Smart Cookies
Another great inspirational teacher t-shirt to let your kiddos know you believe in them, this I Teach Smart Cookies shirt comes from CoTeach Apparel, run by a set of co-teachers from Orlando, Florida.
11. Love. Empathy. Compassion. Inclusion. Equity. Excellence.
The teachers behind the Education Societee call this shirt their "teach/lead with excellence" t-shirt, and it definitely gives us all the feels! Technically it could be worn by anyone, but there's no question this is how all teachers should teach!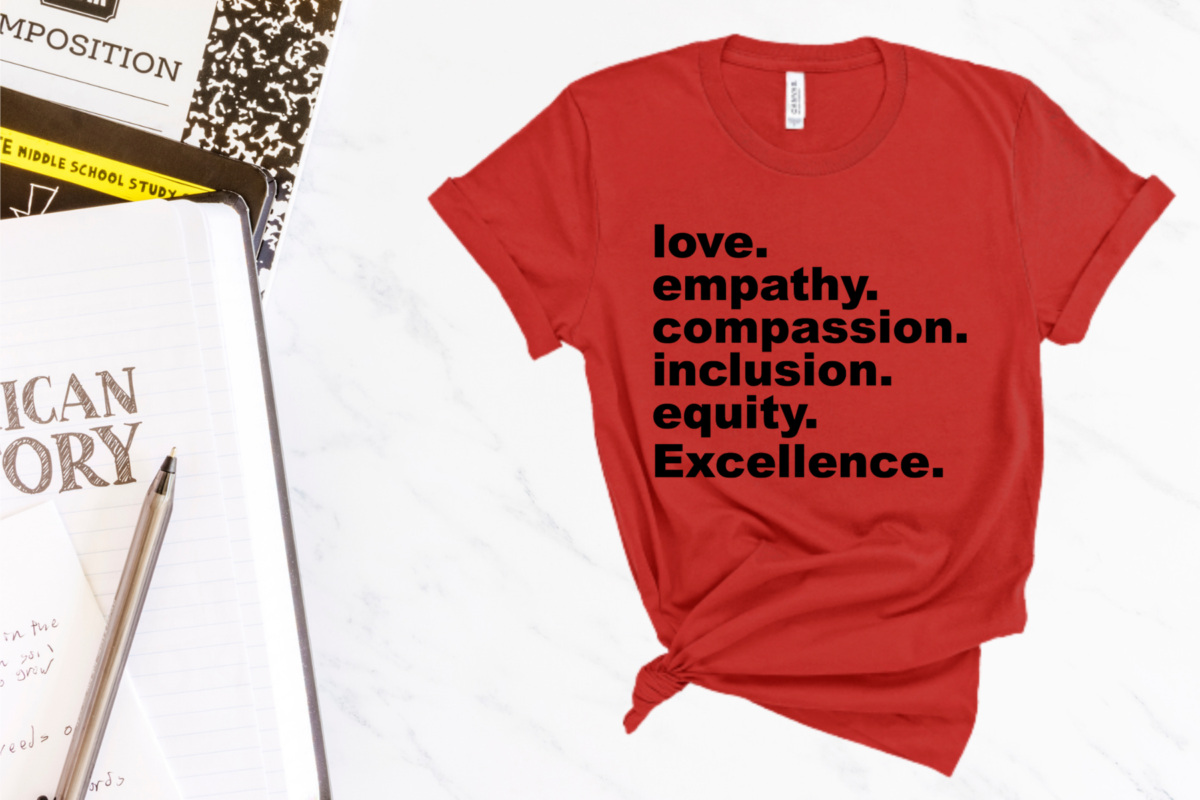 12. Humankind vs. Racism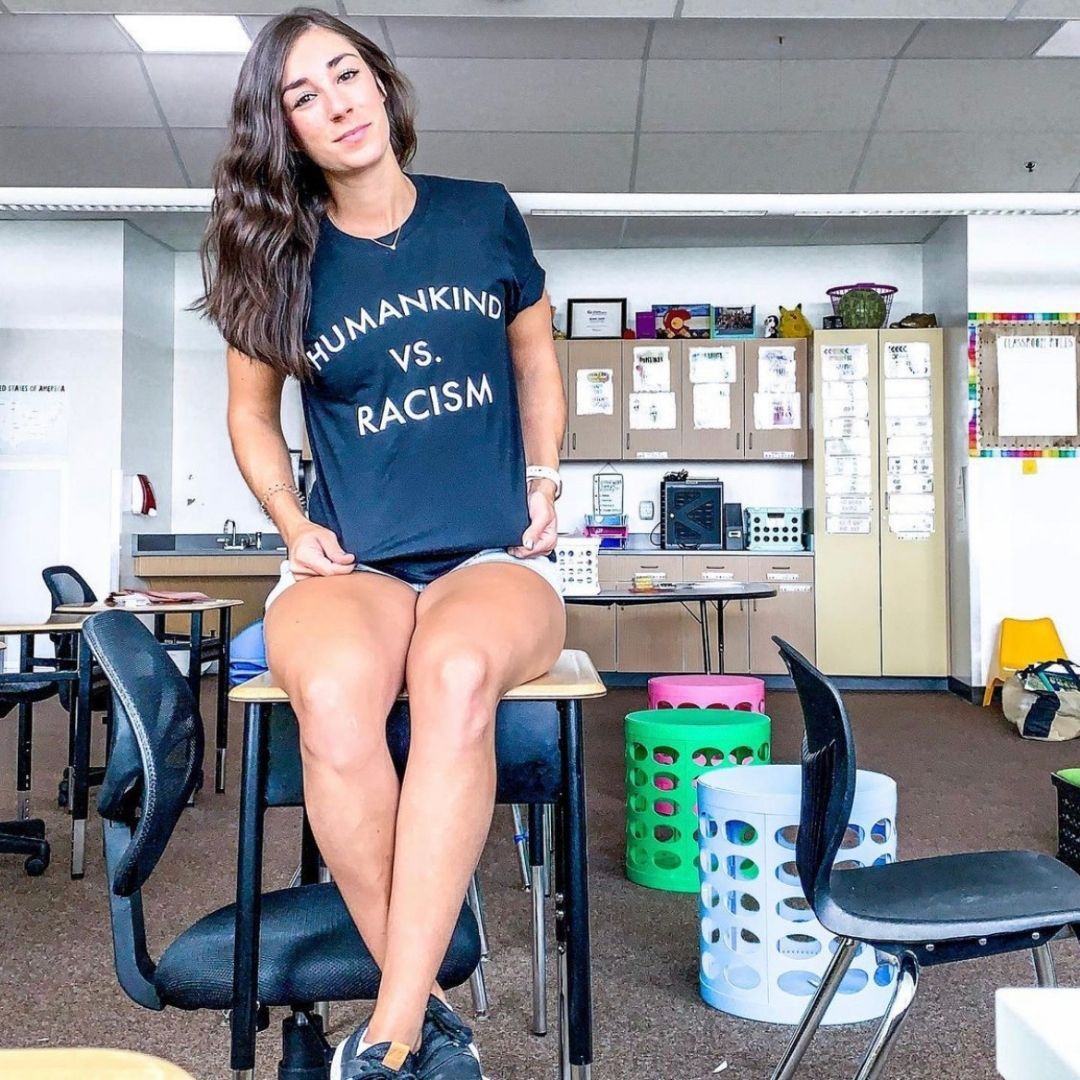 The Wright Stuff Chics are well known in teacher circles for getting us all to teach our hearts out, and their Humankind vs. Racism t-shirt is one that speaks to the very best of what we do every day: Teach every child. Period.
13. Teach With Love. Empathy. Compassion. Inclusion. Justice. Kindness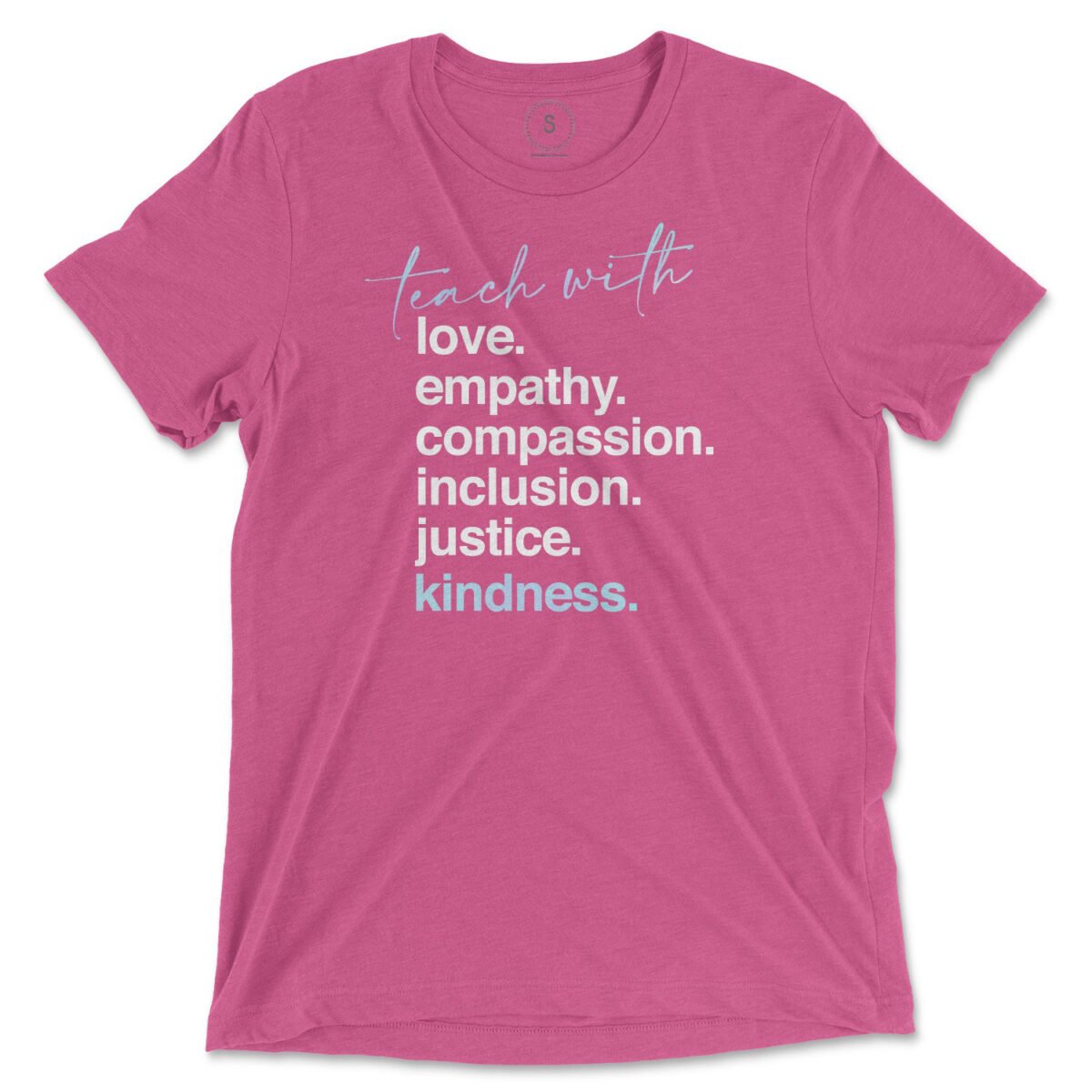 Buy a shirt from Kind Cotton like this inspirational teacher t-shirt, and they put a book in the hands of a child. That's the kind of thing we can all get behind!
14. I Believe in the Power of Yet
We can't expect our kids to have a growth mindset if we don't. This t-shirt from Black University is a reminder of all that is to come and all that we can be.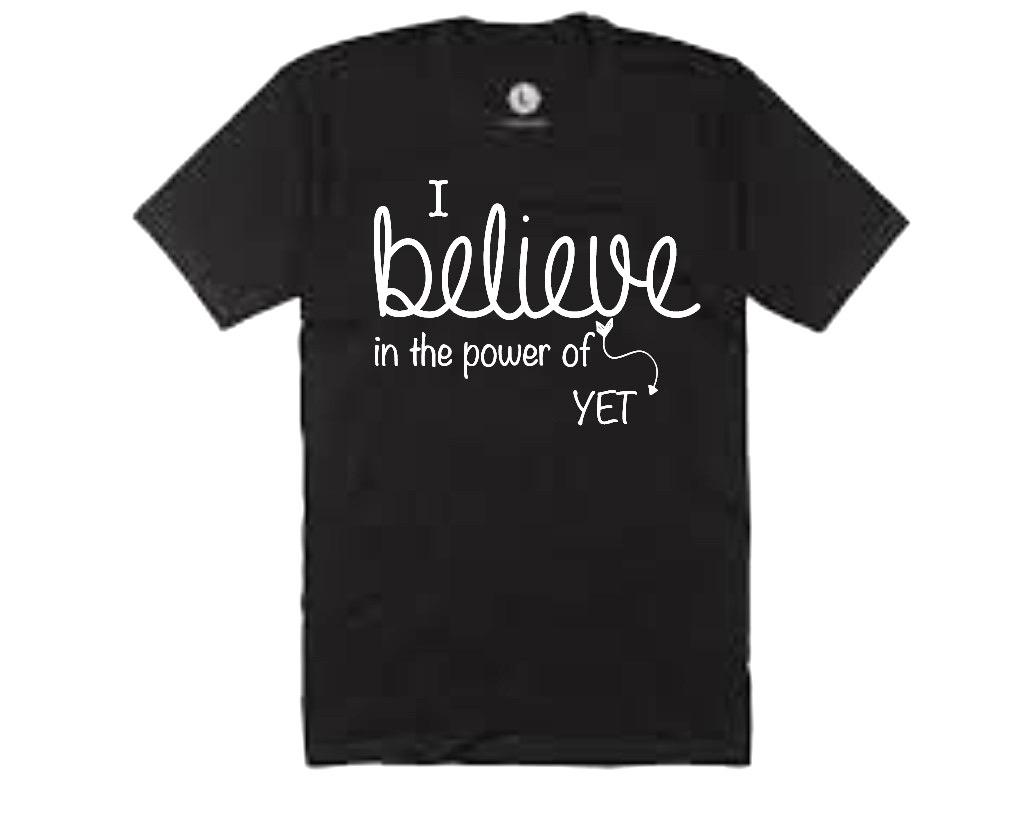 15. We All Have a Story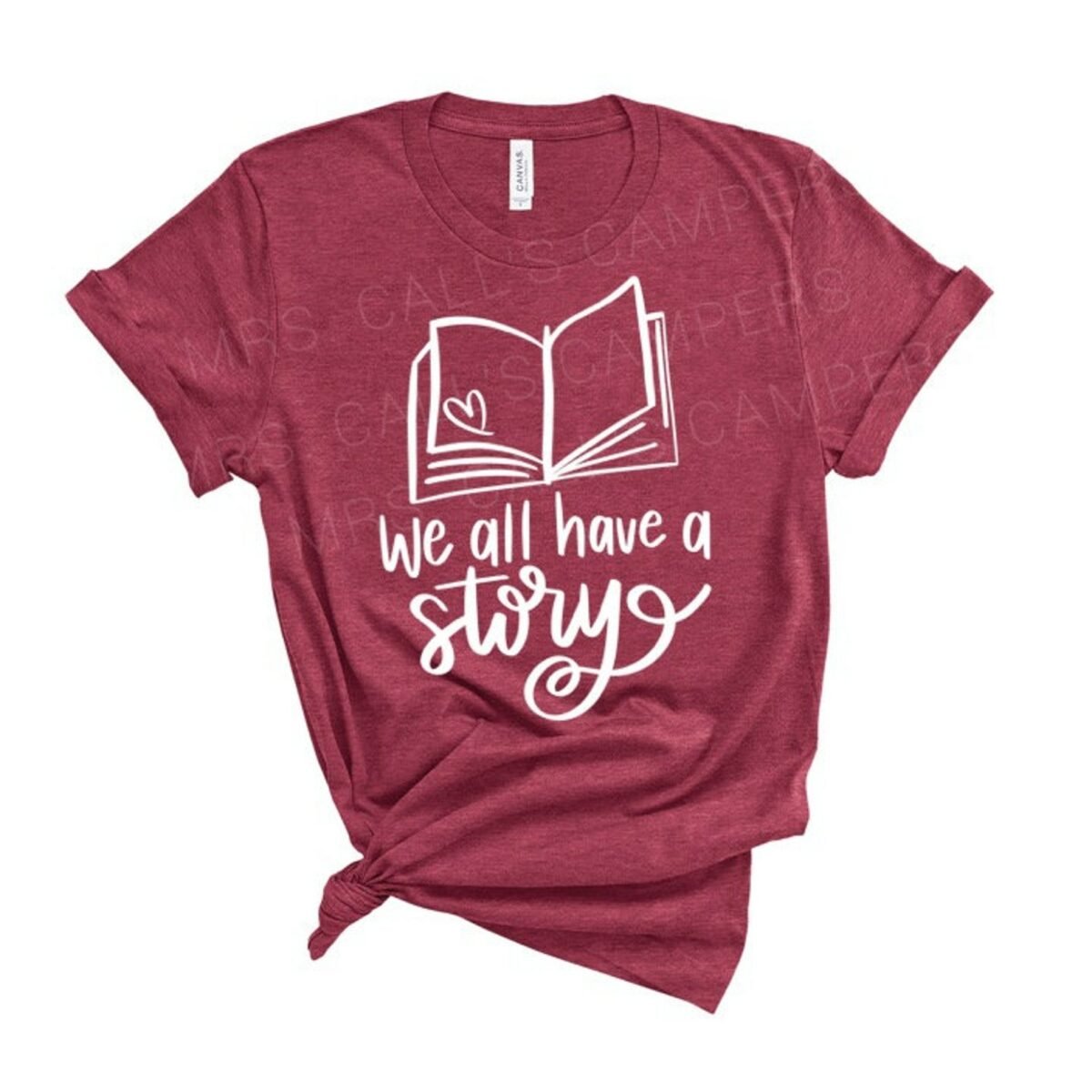 When reminding our students to show empathy for their classmates, this We All Have a Story inspirational t-shirt from teacher Mayleen Call's Etsy shop speaks volumes!
Do you have a teacher tee you absolutely love? Tag @teachstarter_us on Instagram so we can see!
Looking for other ways to inspire your students? Check out our positivity teaching resources!