Money and financial mathematics are a pretty big deal!
Buying essentials, getting a paycheck, paying bills, saving and spending – imagine how hard this would be if you didn't understand money!
Without a solid understanding of money and financial literacy our students would struggle in the real world. Like many maths concepts, this is integral for children to understand in order to successfully participate in society.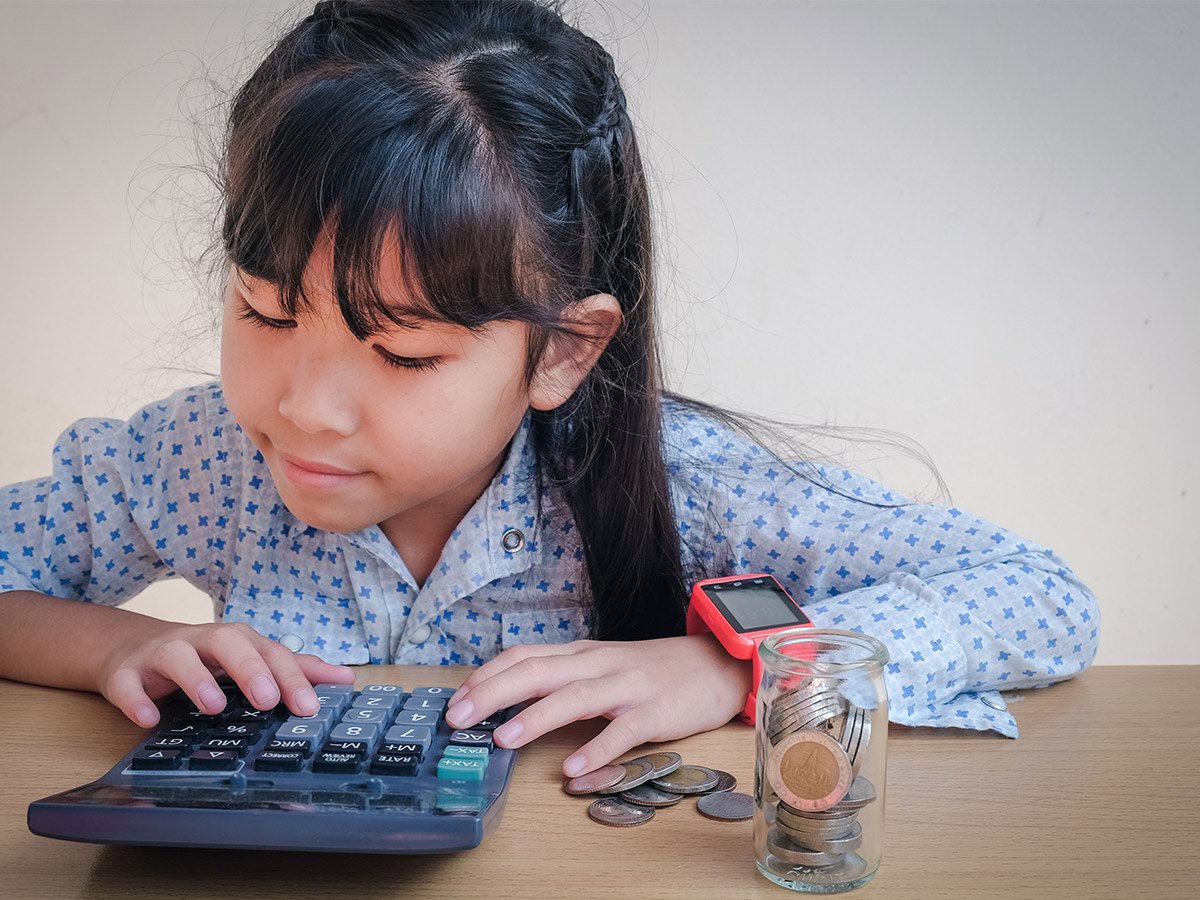 Along with the ability to use money practically, lessons on money and finance also give students valuable knowledge in many other areas like:
counting
basic fractions
decimals and percentages
ordering numbers
symbol recognition
Luckily for you, we have some brilliant resources to help you and your students ace that money talk and strengthen their sense of financial maths all the way through primary school!
---
With hands-on activities and games, teaching this interesting topic is a great way to make math fun. Combined with true-to-life concrete material, your kids will be counting their dollars in no time!
Visual Aids
Exploring a unit on money wouldn't be complete without some visual classroom aids. Take a look at this amazing variety of resources, from posters to word walls – there's something for every classroom!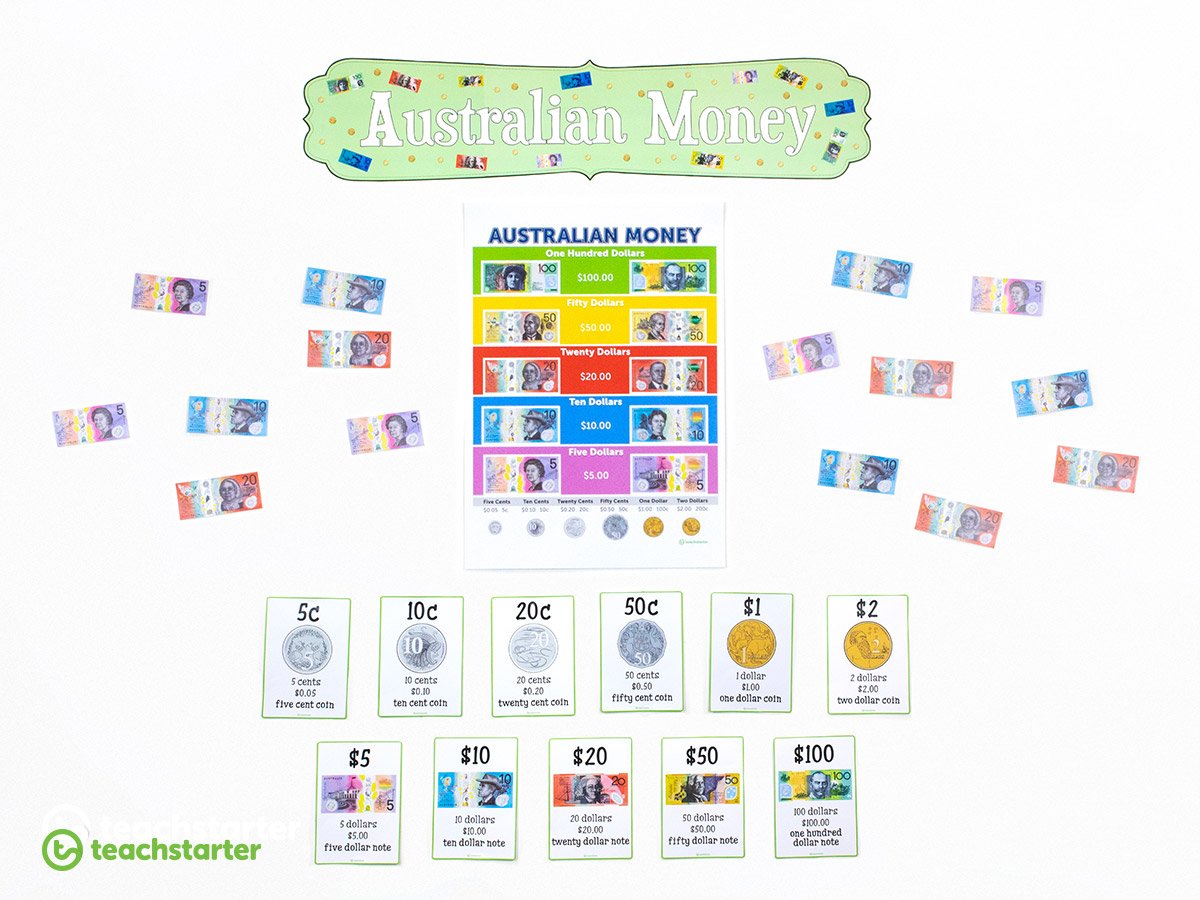 Get started with our Australian Money Display Banner! Pair it with our Australian Dollar Note Sheets and Individual Australian Currency Posters to get the display look above.
Next, set some goals with your students and help them be accountable for their learning with our Goal Labels – Money (Lower Primary), Goal Labels – Money (Middle Primary) and Goal Labels – Money (Upper Primary).
Below, I've printed out the money related goals from our Goals – Numeracy (Lower Primary) to create a progressive classroom display. This will help your students stay on track!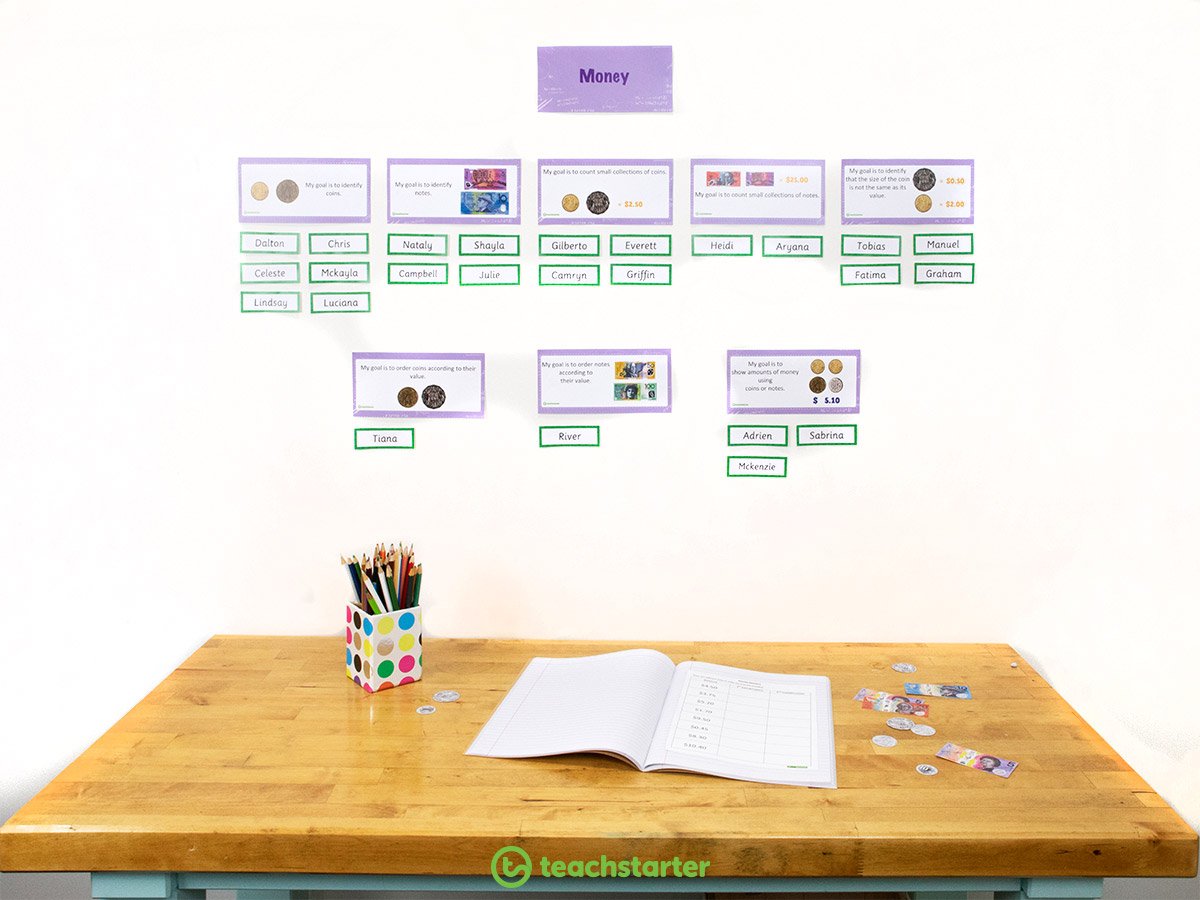 Finally, check out these other money display resources to boost your wall display and make an out-of-this-world visual aid.
[resource:61078][resource:2865][resource:2001][resource:12040]
Manipulatives and Workbook Activities
While we can't give our students REAL money, we can certainly give them the experience of manipulating money to problem solve and develop their number sense.
Activities such as the Picture Cards with Price Tags and Coins gives students opportunities to:
match the coin to the price tag
buy a number of items and calculate the price
calculate change using price tags and coins
In addition to this, printables such as our Australian Dollar Note Sheets can be used in conjunction with any of our printable worksheets related to money. Great for those kids needing a bit of extra real-world experience!
Why not print these off along with the coins from the Piggy Banks – Australian Coins to complete the Money Matters Worksheet?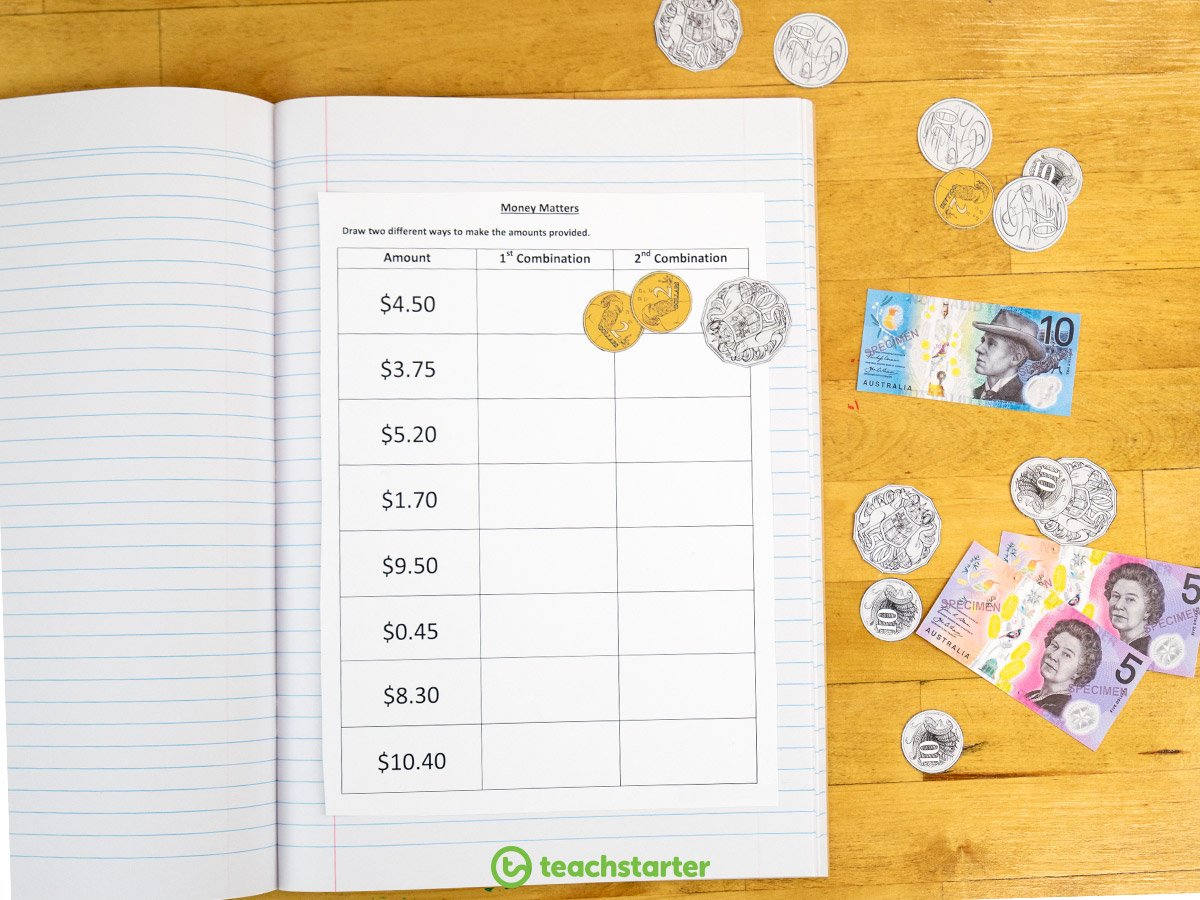 For just a small sample of our money and financial mathematics worksheets, check out the resources below!
[resource:58084][resource:56030][resource:12063][resource:1371]
[resource:58681][resource:57538][resource:54371][resource:61196]
Classroom Games
Engaging with the concept of money without using actual, well, money!
These games will help your students develop the skills that come with recognising and counting coins and notes, as well as exchanging money for goods.
Something as simple as a money bingo game or money match-up game can go a long way to helping students build their confidence with money.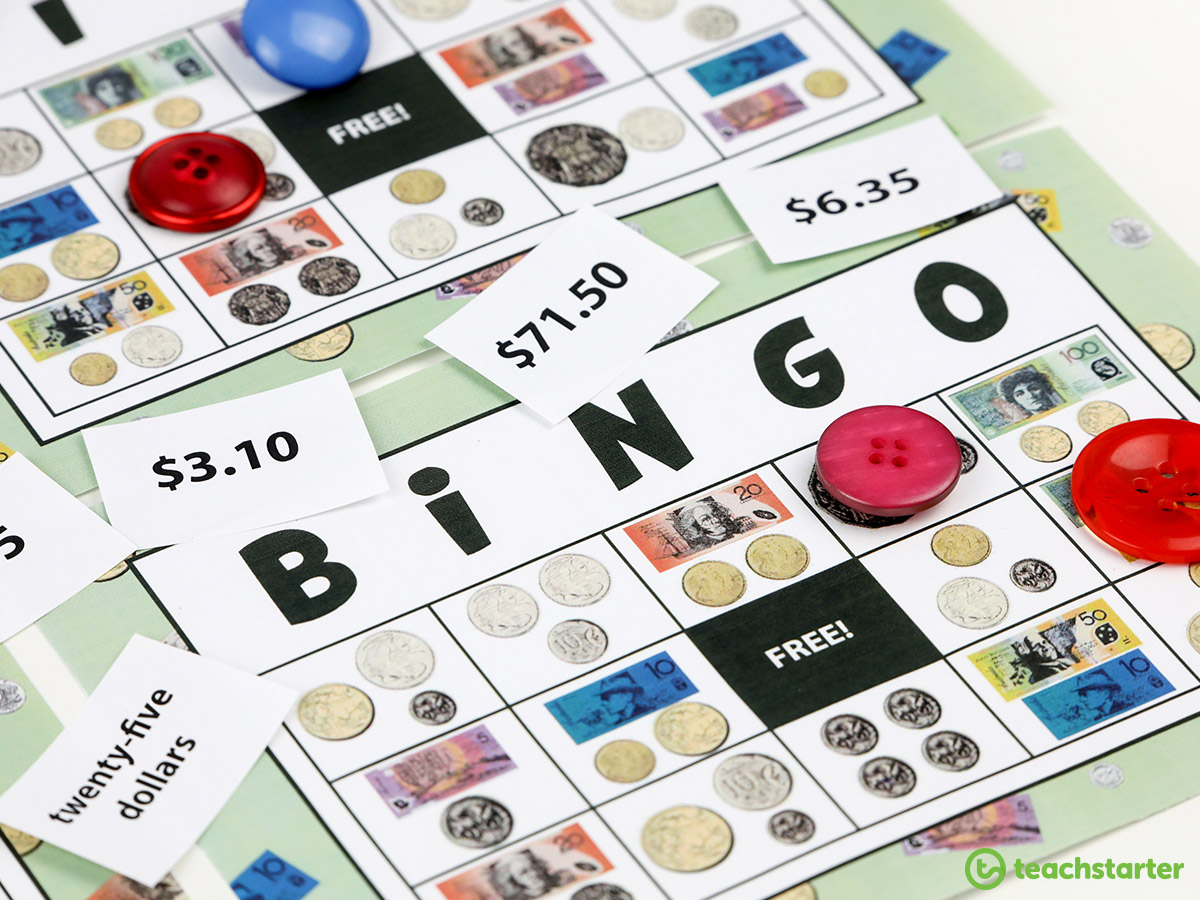 These other engaging money games are great for whole class activities, small group rotations or independent work:
[resource:368092][resource:913][resource:61312][resource:1699278]
[resource:14393][resource:19035][resource:61250][resource:364705]
Real-World Financial Mathematics
Maths investigations are an amazing way for students to test themselves with longer, open-ended financial planning opportunities. These types of activities are incredibly beneficial to solidifying an understanding of money while building confidence in a risk-free setting.
Financial Planning Maths Investigation – My Day at Leisure Land! is just one example of our mathematics investigations to explore money.
It's an investigation involving financial planning, embedded in a real-world context.
Grandma has given you $100 to spend for a day at Leisure Land! How will you budget for your day?
This open-ended investigation has been designed to deepen students' understanding of simple financial planning and timetables.
If you've done this before, check out our other brilliant investigations your class will love!
In this investigation, students must use their knowledge and understanding of a range of mathematical concepts to design a mini-golf hole for their backyard. They are required to submit a detailed diagram and financial plan for their mini-golf hole using the worksheets and supplementary materials provided within the resource. Read more about this interesting math investigation in Holly's blog.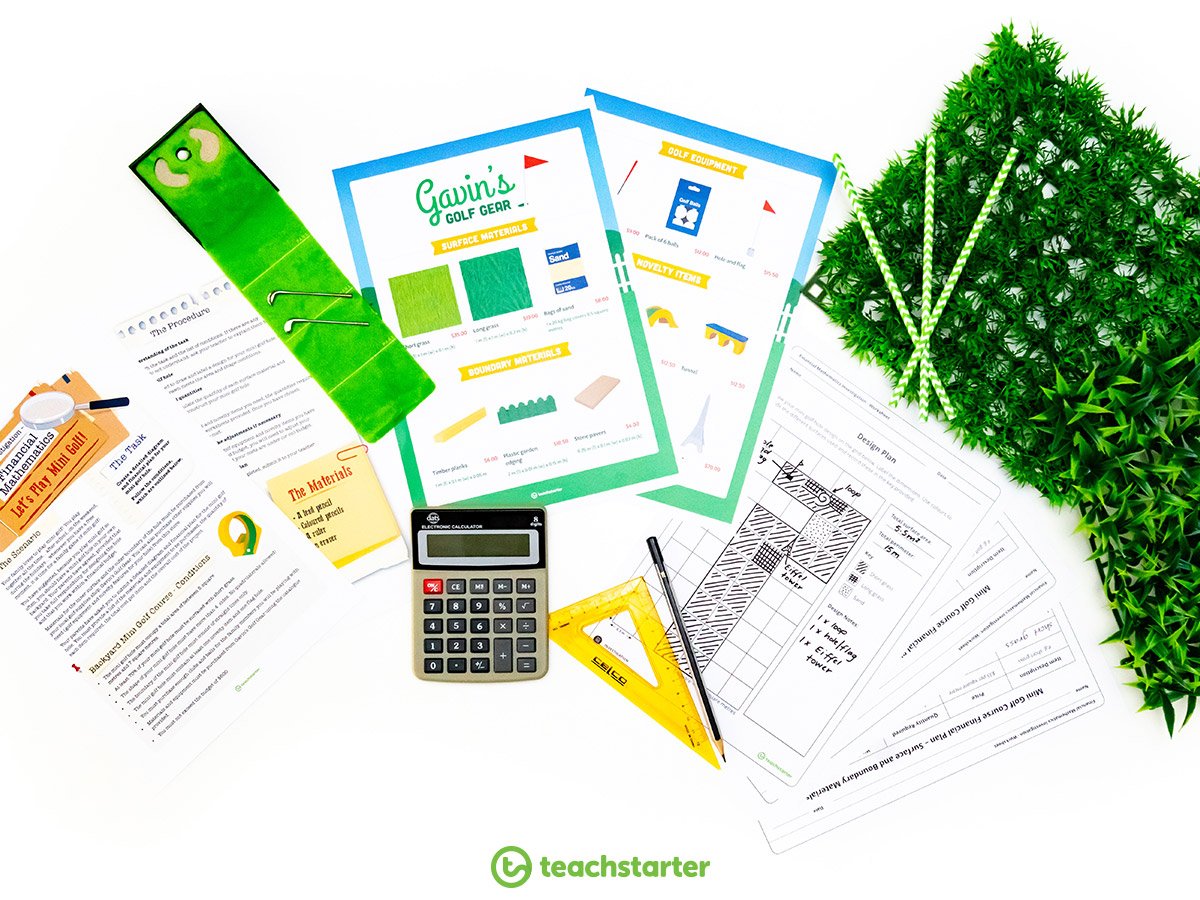 In this investigation, students must use their knowledge and understanding of decimals and percentages to plan an end-of-year celebration for their class. The party plan must adhere to a budget agreed to by the class, as well as a set of conditions laid down by the teacher. To do this, students must use the party supplies catalogue provided to select food, party decorations and serving supplies for the celebration, then record all costings on the worksheets provided.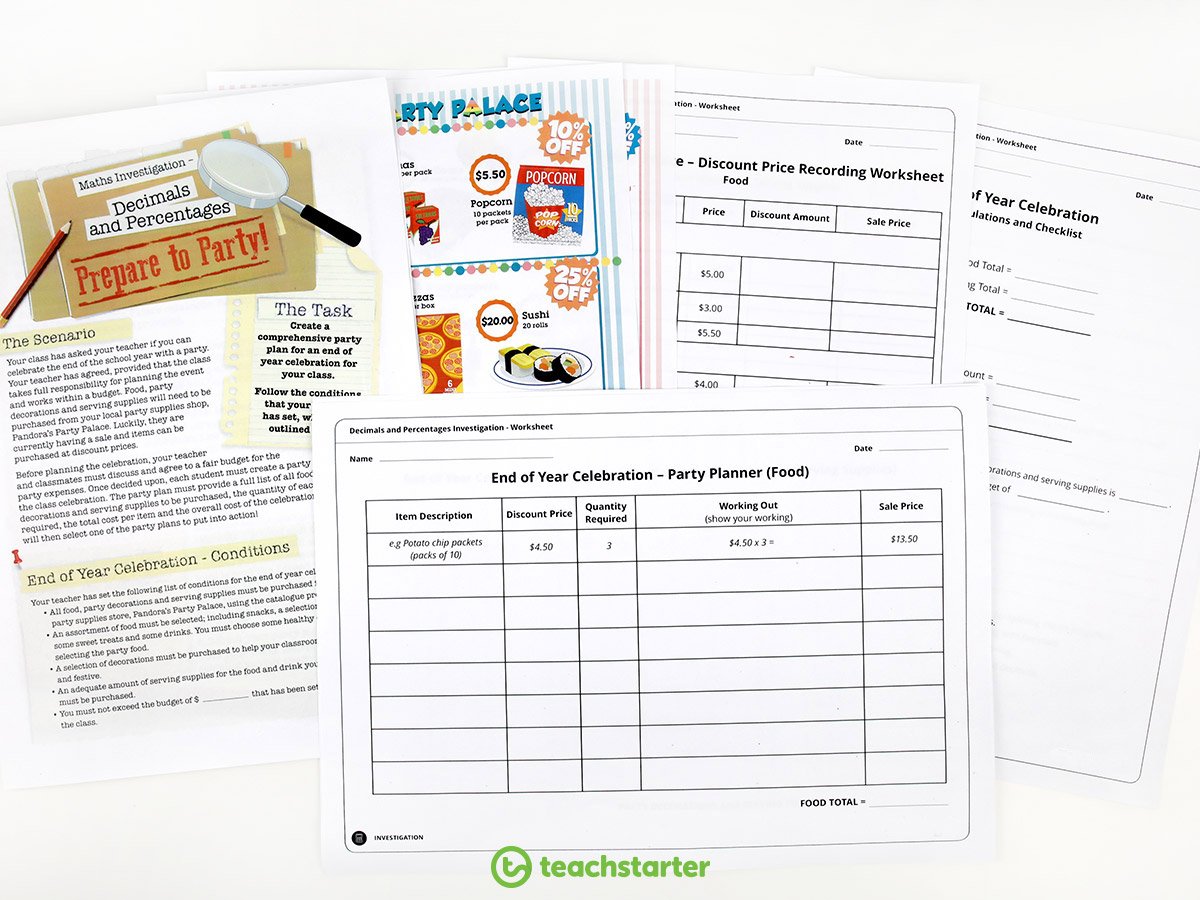 Learn how to use this maths investigation in time for an end of term party with your class! Check out the blog Real World Mathematics | Exploring Maths with an End of Term Party for tips and ideas on how to do this.
Once you've given these a try, don't forget to check out our other real-world money worksheets and activities!
[resource:600107][resource:14344][resource:70768][resource:18490]
---
Teaching Money and Financial Mathematics can be a lot of fun with the right activities and resources!