Are you planning a few back-to-school gifts for students to welcome them back to the classroom this year? We know that many teachers like to set a small gift on the desks of their students to make them feel special, and it can go a long way toward easy those first-day jitters.
The teachers on the Teach Starter team love seeing those big smiles from the kids as they discover a small treasure, and we do mean small! These gifts don't need to be expensive, or even a time-consuming item on your long teacher 'to-do' list.
In fact, with all that's already on your list — classroom displays, term planning, professional development days, first-day activities, etc. — we wanted to make this ritual extra easy! We've put together some of our very favourite back-to-school gifts for students so you can move on to the next task!
Back-to-School Student Gift Ideas
Packs of Playing Cards
There are so many uses for a pack of playing cards. Students can teach each other games on rainy days, or they can play on those days right before a break.
You should be able to find these in a cheap shop, or perhaps you would like to print off cards aligned to the curriculum such as these Australian currency cards?
Printable Bookmarks
What teacher doesn't love a bookmark? They're easy to print off for each student in the class, and they encourage reading. They also teach students how to properly care for books, so your classroom library options will come back from a trip home with the spine intact. Winning!
Year 2 teacher Miss Turner used our Australian animals bookmarks in her classroom recently, and they were a hit! Each one has space for mindful coloring plus a section where students can write about the animal in their own words or add their name — a perfect desk activity for the first day of school.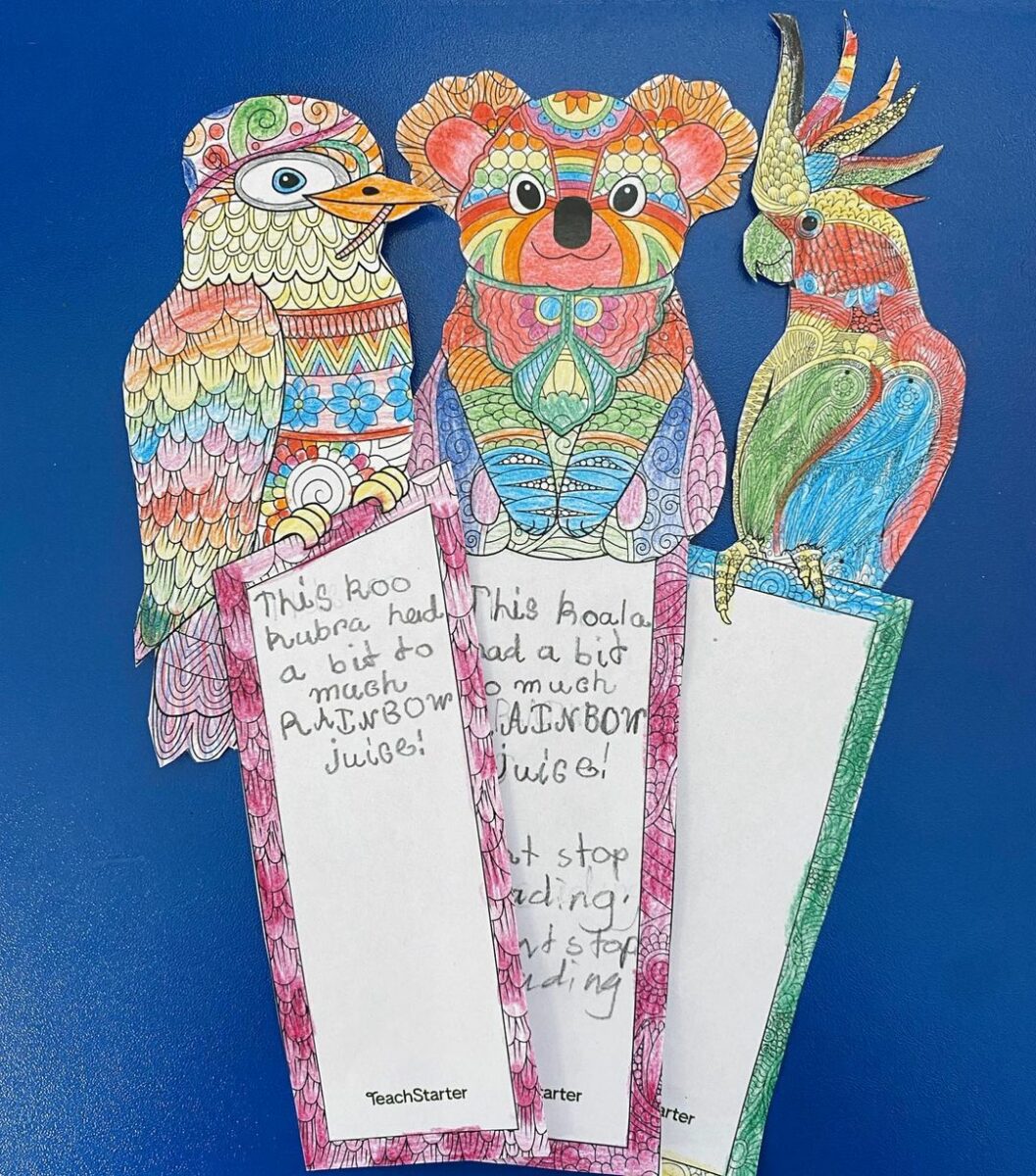 Teach Starter Teacher Tip: Print the bookmarks on thick card, or add some thick card backing to the bookmarks to ensure they are durable. 
Want to add an extra element of joy for students when they discover the small gift on their desk?
Join us in sending a big thank you to the Teach Starter member who requested we add personalised bookmarks (you can check out our request a resource function!). It was such a popular request that other members were voting on, and we just had to add it for back-to-school season!
Choose from our personalised student bookmarks for younger students or the personalised student bookmarks for older students, depending on the year level you're teaching.
The beauty of these bookmarks is that we have created them so that teachers can pick what suits their needs best. Both sets are available to download in full colour and black and white, as well as in a PDF format and Microsoft Word.
Or check out our full collection of printable bookmarks for kids to find the perfect ones for you. Perhaps you can match this gift to your classroom theme? 
Picture Frame With an Inspirational Saying
Start off the school year on the right foot with an inspirational saying that will motivate your students to do their best in the classroom this year. Print out small posters with a motivational quote, then pop them into inexpensive frames from a cheap shop. It's an easy gift that they can take home on the first day!
Write a Personal Letter
Help your students get to know you with a letter that is written just for them waiting on their desk when they enter the room. Not only will this make your students feel special, but any parents or carers who join them on the first day of school will see how much you care about their children.