Who Doesn't Love a Good Christmas Pop Up Card?
Christmas is just around the corner, you have that end of year tiredness that always seems to occur while you are trying to finalise report cards and class lists for next year…plus, you have just been told you are moving classrooms next year! Finding and planning easy Christmas craft activities can get put to the bottom of your (very long) to-do list. Well, we have one of the easiest, yet coolest Christmas crafts going around the Christmas craft tinsel-vine at the moment.
We have carefully constructed each of these templates to create some gorgeous pop-up cards using a variety of scenes, in the easiest of ways!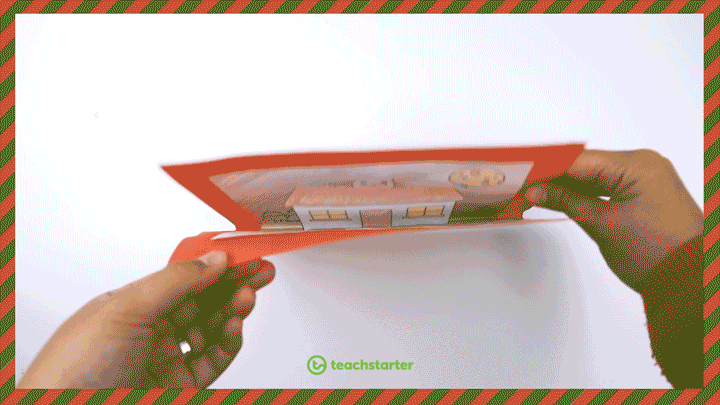 Pop Up Card Directions
Decorate the background and the different items of the card.
Cut out the template and fold along the middle line, so that the dotted lines are on the outside.
Carefully, cut along the two dotted lines, while the card is folded.
Fold the card the other way, creating two right angles that pop up when the card opens (the Santa in a chimney template has one big pop out section and a smaller one above).
Cut out the different items of each card and glue them where you wish.
Glue a greeting and some holly on the card too.
---
Santa Stuck in the Chimney
Christmas Pop Up Card Template
This cute Christmas card uses a double right-angled pop up to have the bottom of the house and Santa popping out the top.
Download this Christmas pop up card template here.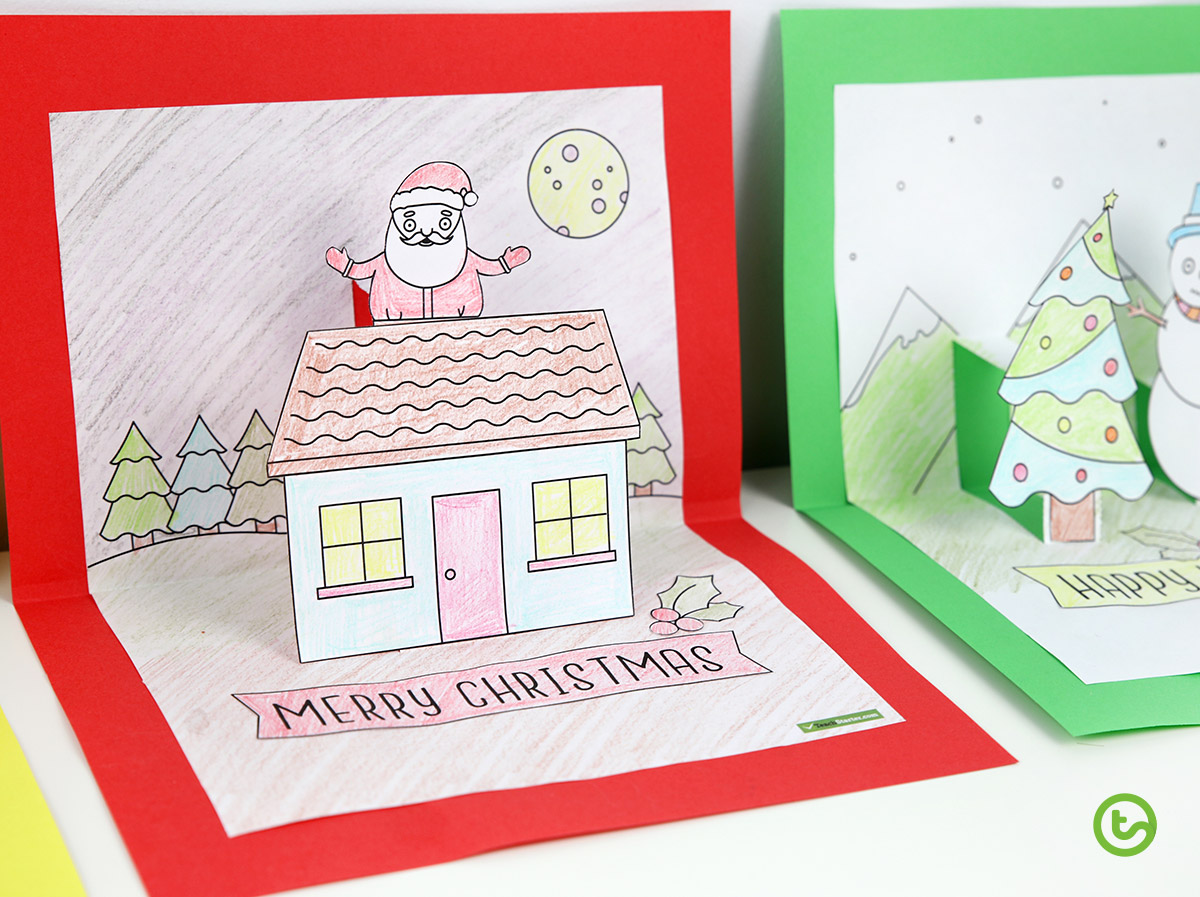 ---
Snowman / Winter
Christmas Pop Up Card Template
This template includes a couple of snowmen, as an option for those that don't necessarily celebrate Christmas, but still have holidays to celebrate!
Download this Christmas pop up card template here.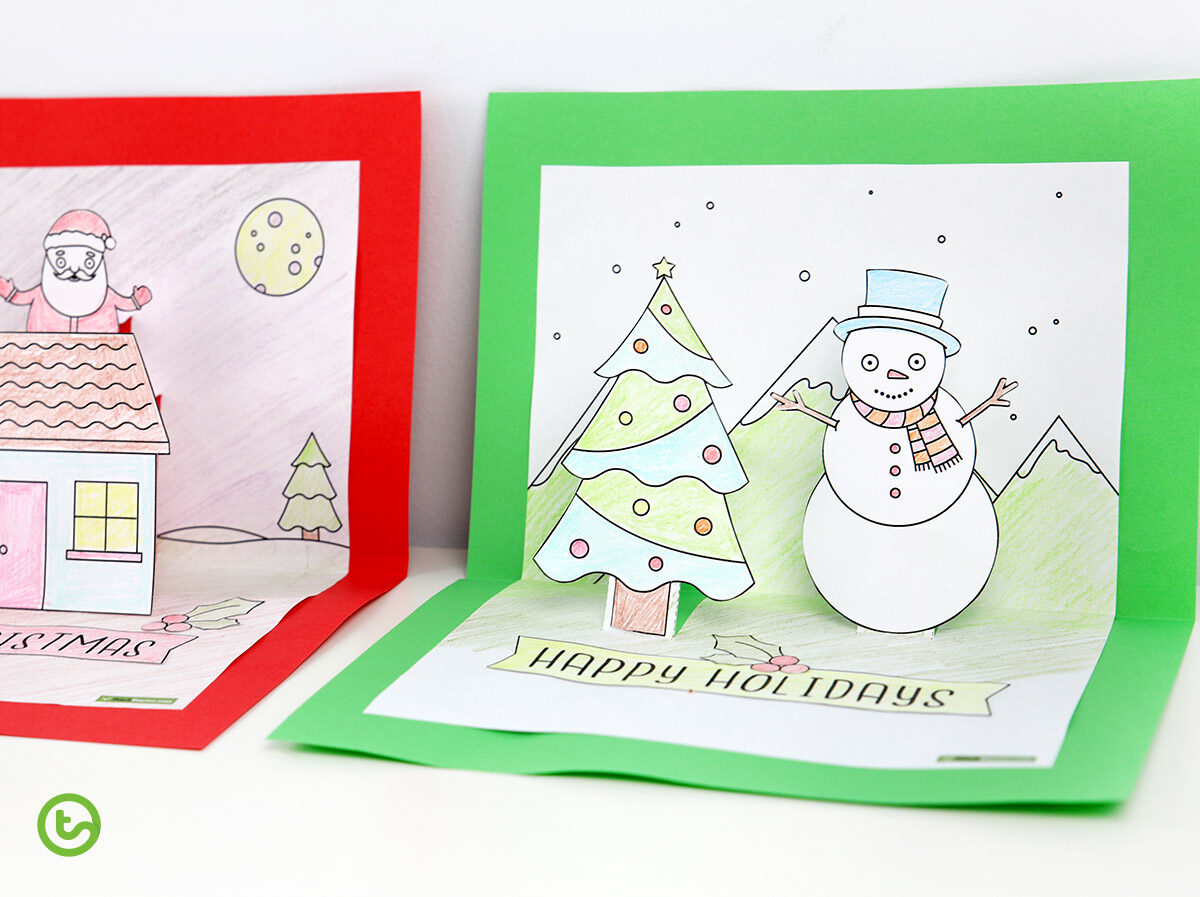 ---
Summer Santa
Christmas Pop Up Card Template
The perfect take on Santa for those countries who experience Christmas during the hotness of summer! Introducing Summer Santa…
Download this Christmas pop up card template here.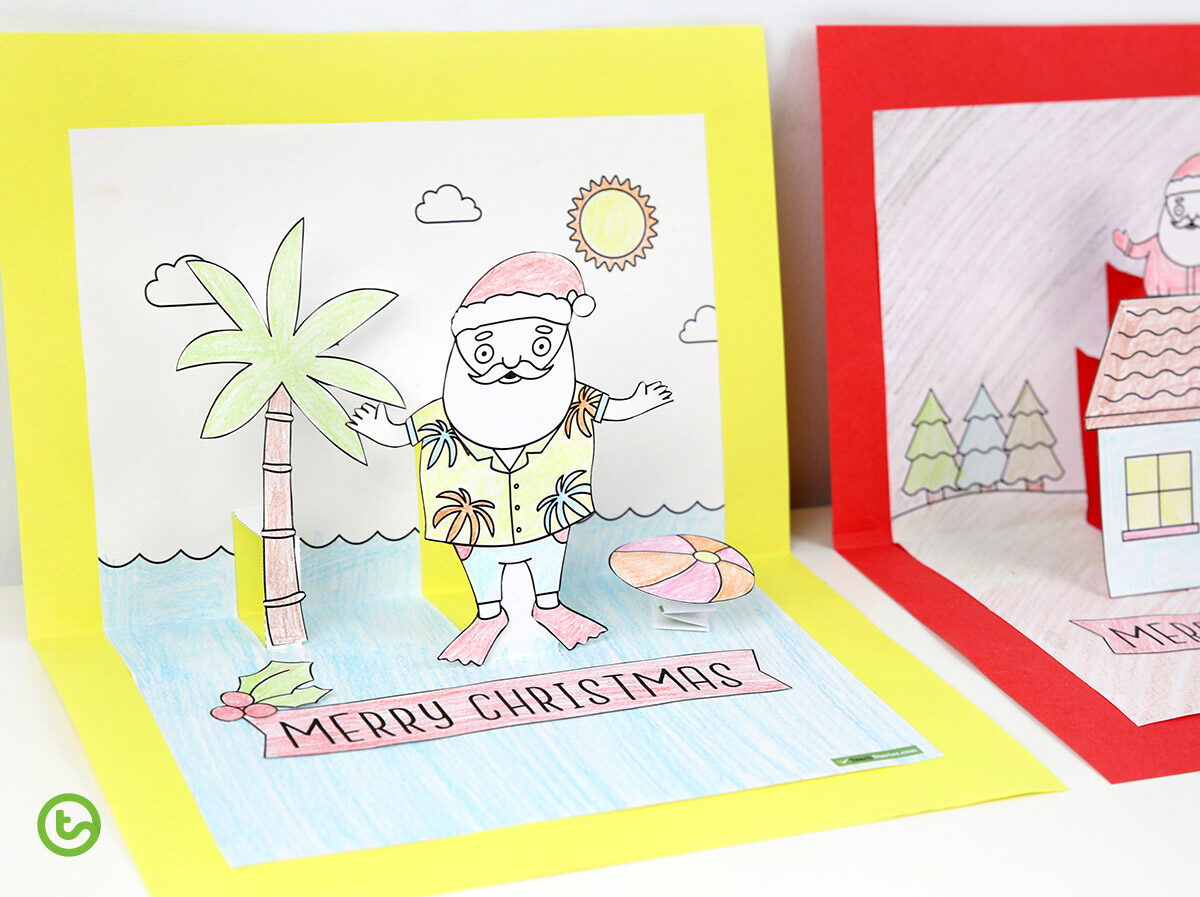 ---
For more awesome Christmas crafts and activity ideas.
Check out our Christmas Resources Collection.