Teaching students how to blend single sounds is the first building block in the pre-reading process. Once single sounds have been taught to little learners, teachers will often move on to focusing on CVC words in the classroom environment. CVC words are words that are made up of consonant, vowel and consonant sounds. Examples of CVC words include cat, dog, hop, bag and fun!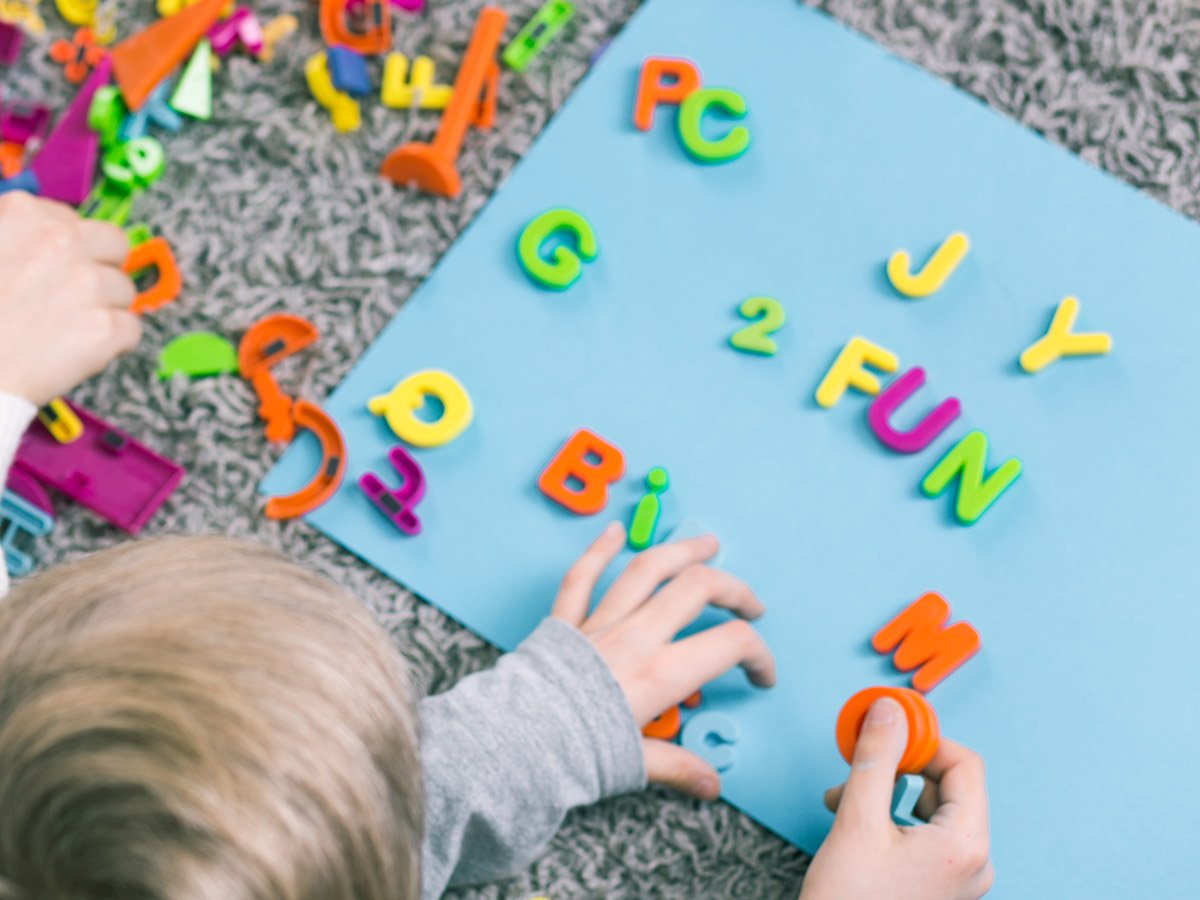 It's important to note that you don't need to wait until all single letters and sounds have been taught to your students to begin the learning and understanding of CVC words. Once your students have a small bank of single sounds – they can start to blend simple CVC words together. This gives them a huge confidence boost and leaves them feeling like they are well on the way to learning how to read!
---
Fun CVC Words Activities for Little Learners
Providing your students with fun hands-on opportunities to experiment with different CVC word lists is imperative to their learning and understanding. The activities that are suggested in this blog are the perfect addition to your literacy rotations.
CVC Word Building Activity
To kick-off, we have our brand new CVC Word Building Activity that your students will absolutely adore! Child tested and approved!
The beauty of this resource is that it offers many opportunities for differentiation. For example, you could include the whole 22 CVC wordlist – or if this is too overwhelming for your students – handpick CVC words that your students.
---
CVC Words Shape Cards
Here's another new resource we have created during our Little Learners Month! These CVC Word Shape Task Cards are perfect to use as a hands-on activity that's easy to set up.
During this activity, students show their ability to spell out CVC words in word shapes. This learning experience also helps students to develop handwriting skills as they learn about head, body and tail letters.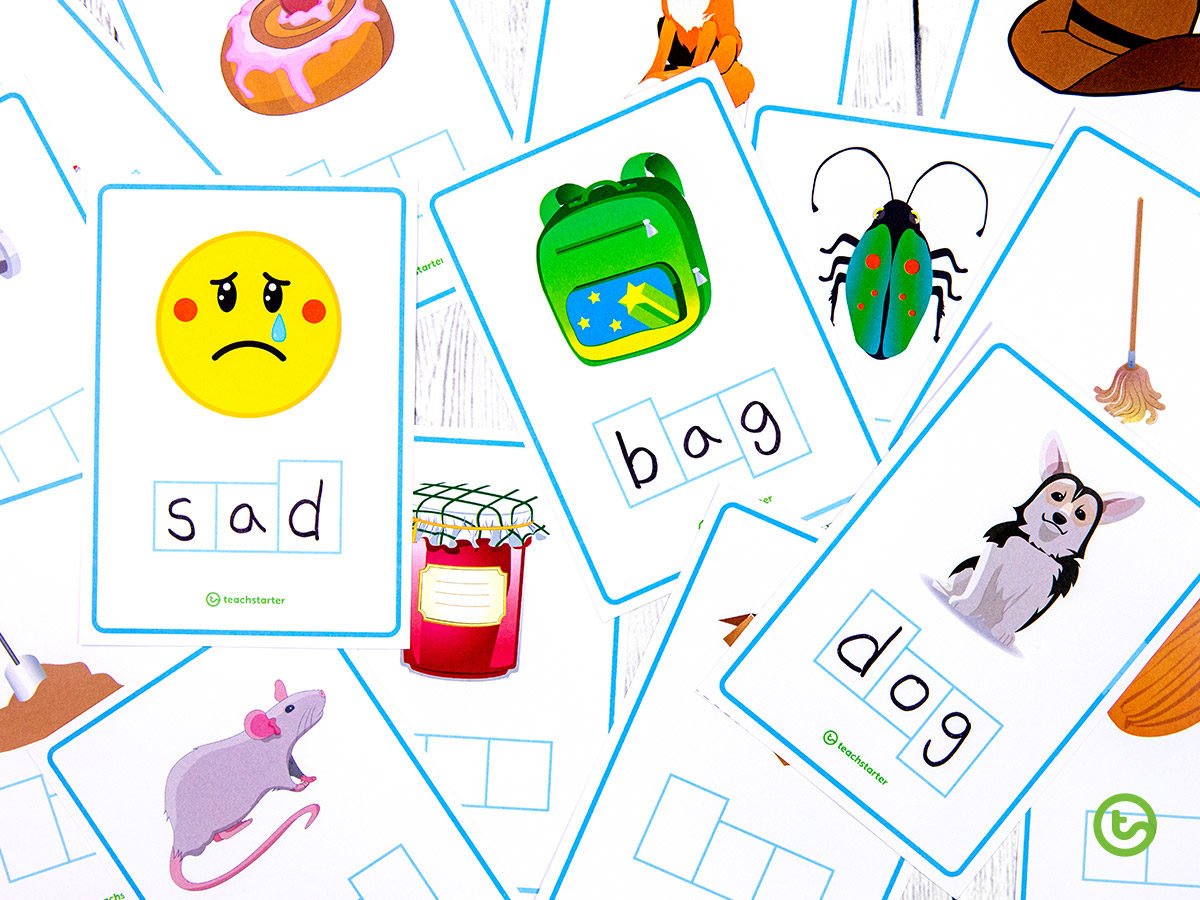 ---
CVC Words Board Game
Another super simple idea that your students will love to take part in!
We have a huge selection of blank board games that you can customise to suit your needs. In this instance, we have written CVC words in the boxes for the students to read and say if and when they land on the word!
Students can work in small groups or pairs and they simply need to roll the dice – move the corresponding number of spaces and then verbalise the CVC word their counter lands on! It doesn't have to be about winning – just about fun!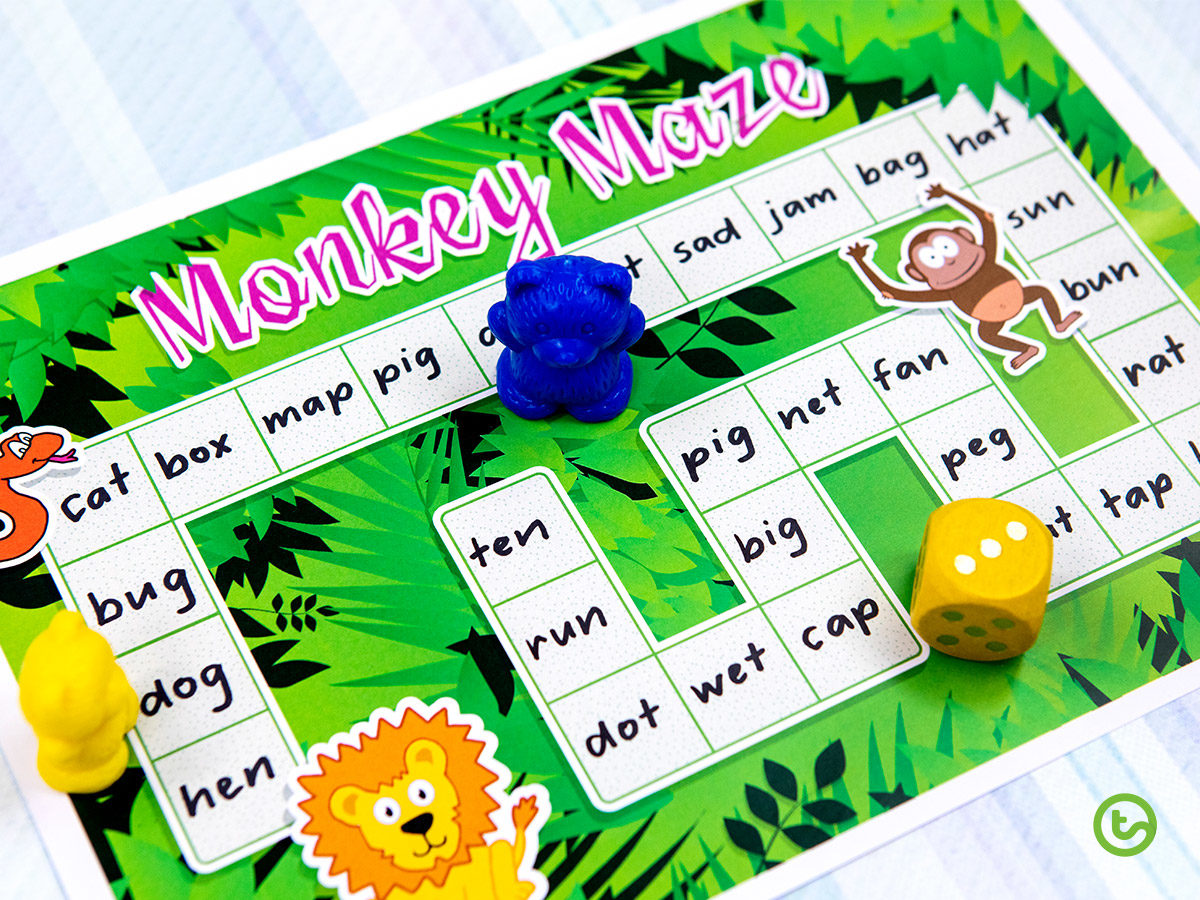 For more information about our blank board games read Ali's blog, DIY Board Games for the Classroom. Here's a collection of our blank board games… how cute?
[resource:3584][resource:1981026][resource:3589][resource:1975234]
---
Tactile CVC Words Activity
We all know the importance of incorporating tactile activities into our daily routine in the early years setting. This is another super easy activity for teachers to set up and will keep your students learning their CVC words.
We simply used our Skateboard-Themed CVC Flashcards for this cute tactile activity. Students need to build a CVC word using letters, letter tiles or what ever you may have available to you in your classroom.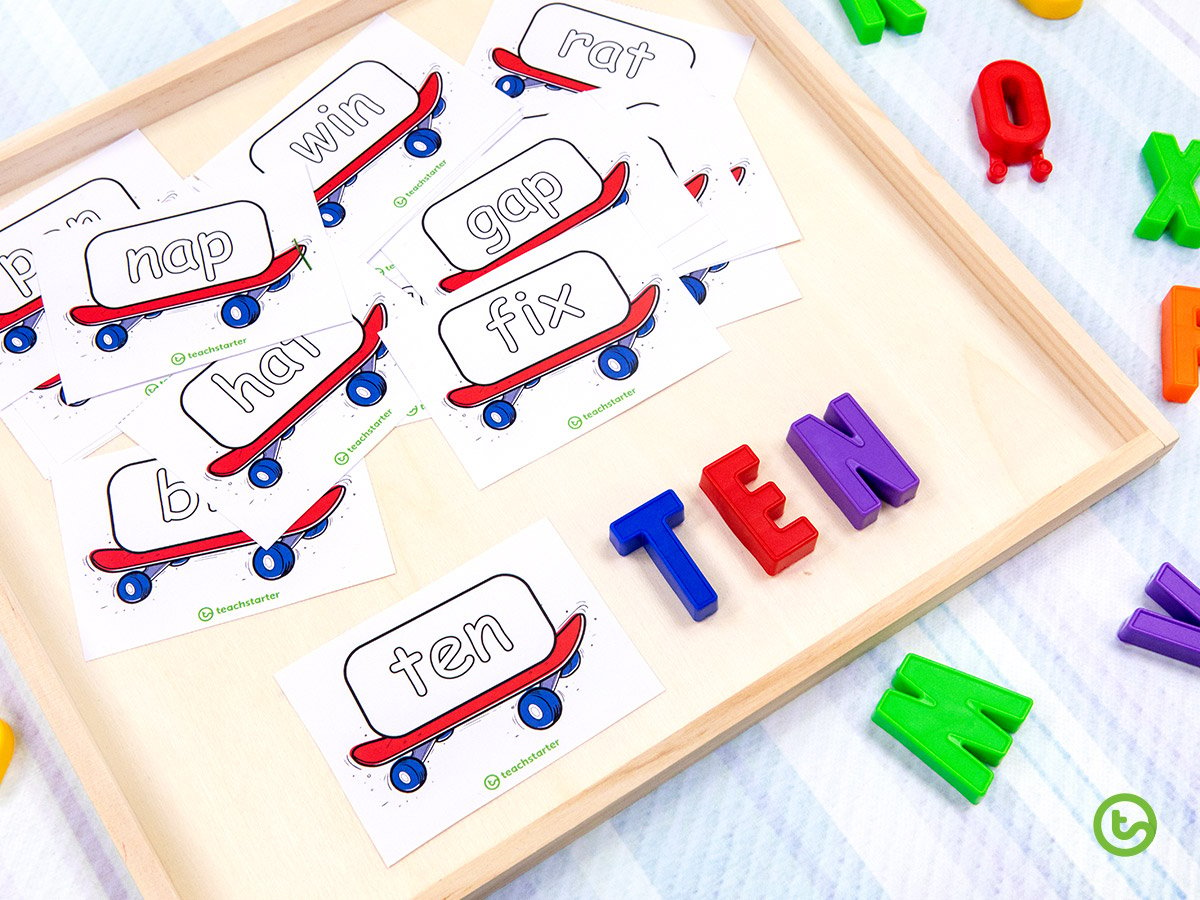 ---
Other CVC Words Activities
We have a range of CVC printable resources that you can use in your classroom. Remember, it's important to give your students a number of different exposures to this type of learning in a variety of ways. Here are some other fun CVC words activities that you may like to check out:
[resource:15825][resource:11709][resource:18122][resource:26657]
[resource:473700][resource:17255][resource:16131][resource:18100]
At the end of the day, there are endless possibilities and opportunities to teaching CVC words. And you'll find these opportunities all around you! For example, try using chalk to write CVC words on cement, finding CVC words in storybooks, painting CVC words on paper or making CVC words with playdough!
As I'm sure you'll agree, there are many simple ways you can have your students well on their way to understanding CVC words.
What's next?
Once students have a deep understanding of single sounds you will most likely move into simple digraphs (two letters that make one sound), in which case students would be ready for CCVC (consonant, consonant, vowel, consonant) words such as ship, chat and snap.