Teachers, have you seen the IKEA spinning wheel #teacherhack doing the rounds on social media? It certainly catches your eye as something that could be fun in the classroom environment, doesn't it? But, is this a bandwagon that is purposeful? Will it add value to learning interactions with your students?
We think the answer is a big firm YES! We couldn't let this IKEA spinning wheel fad go, so we knuckled down and brainstormed some purposeful and engaging ways it could be used in the classroom environment. If you like these ideas you should also check out Ali's blog on 8 IKEA hacks for the classroom.
---
IKEA Spinning Wheel Printable Templates
We wanted to create templates that were realistic to use for a busy teacher. The initial printing and cutting may take a bit of time, but the changing of the templates shouldn't be too difficult. You can even just leave the middle circle out of the whole scheme of things and just change the outside arch sections to save on even more time!
We know how precious teacher's prep time is…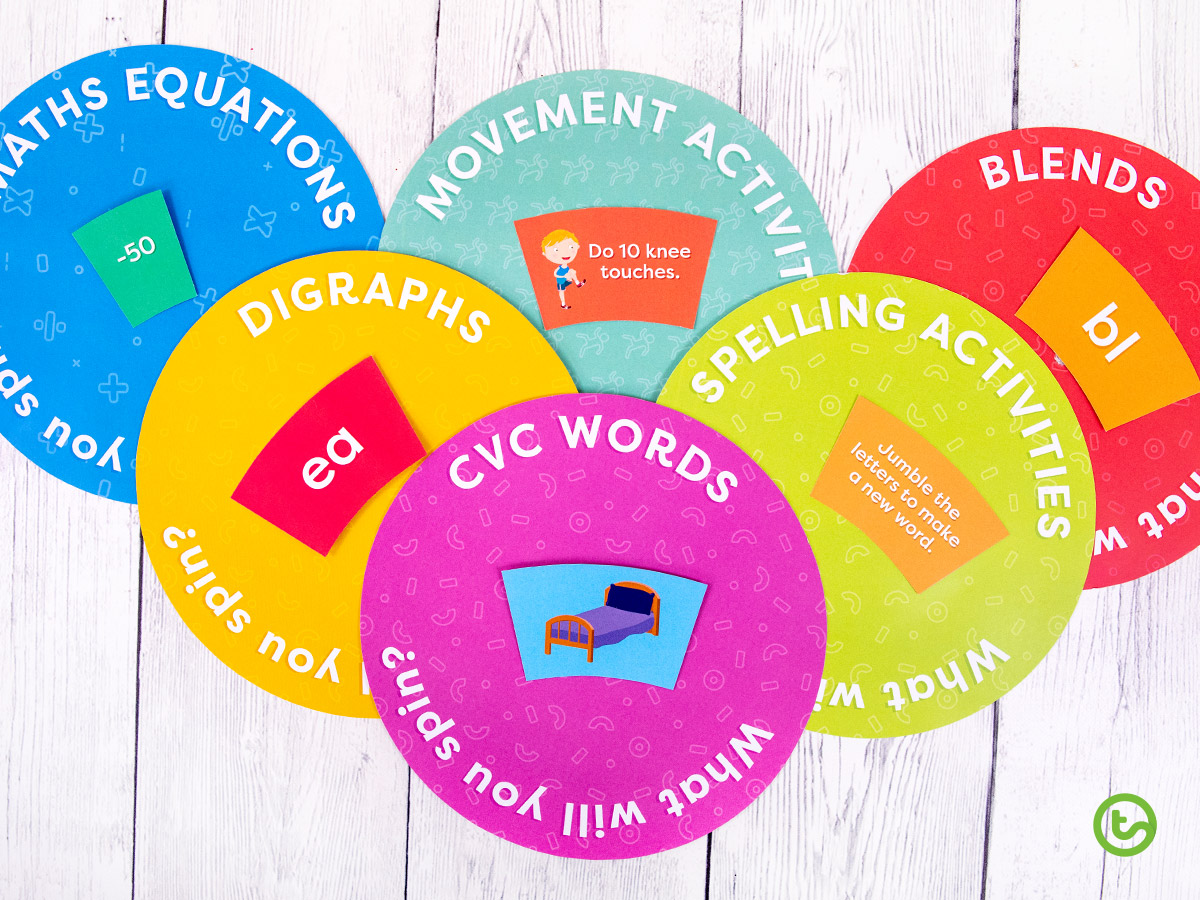 ---
How to Use Our Classroom Spinner Templates
All of our Classroom Spinner Templates that have been created specifically for the IKEA Spinning Wheel have a similar layout. You'll notice that in each download, a circle plus arch-shaped sections have been included. Each of the photos contained in this blog will give you an idea of just how easy it is to re-create these fun activities.
We simply use blue-tack to stick each section on to the wheel. You could also use velcro dots…
Here's one of the templates all set up – our Classroom Spinner Template – Synonyms activity.

Blends Activity for the Classroom
Consolidate your students' knowledge of these common blends by using our Classroom Spinner Template – Blends template. The beauty of this activity is you can use it in a variety of ways within the classroom.
Students can spin the spinner and then list as many words as they can with the blend that the spinner lands on. Alternatively, you could pop a timer on and, in small groups, students come up with as many words as they can in the allocated time.
Differentiate this by getting the students to use the words they have listed to write some interesting sentences!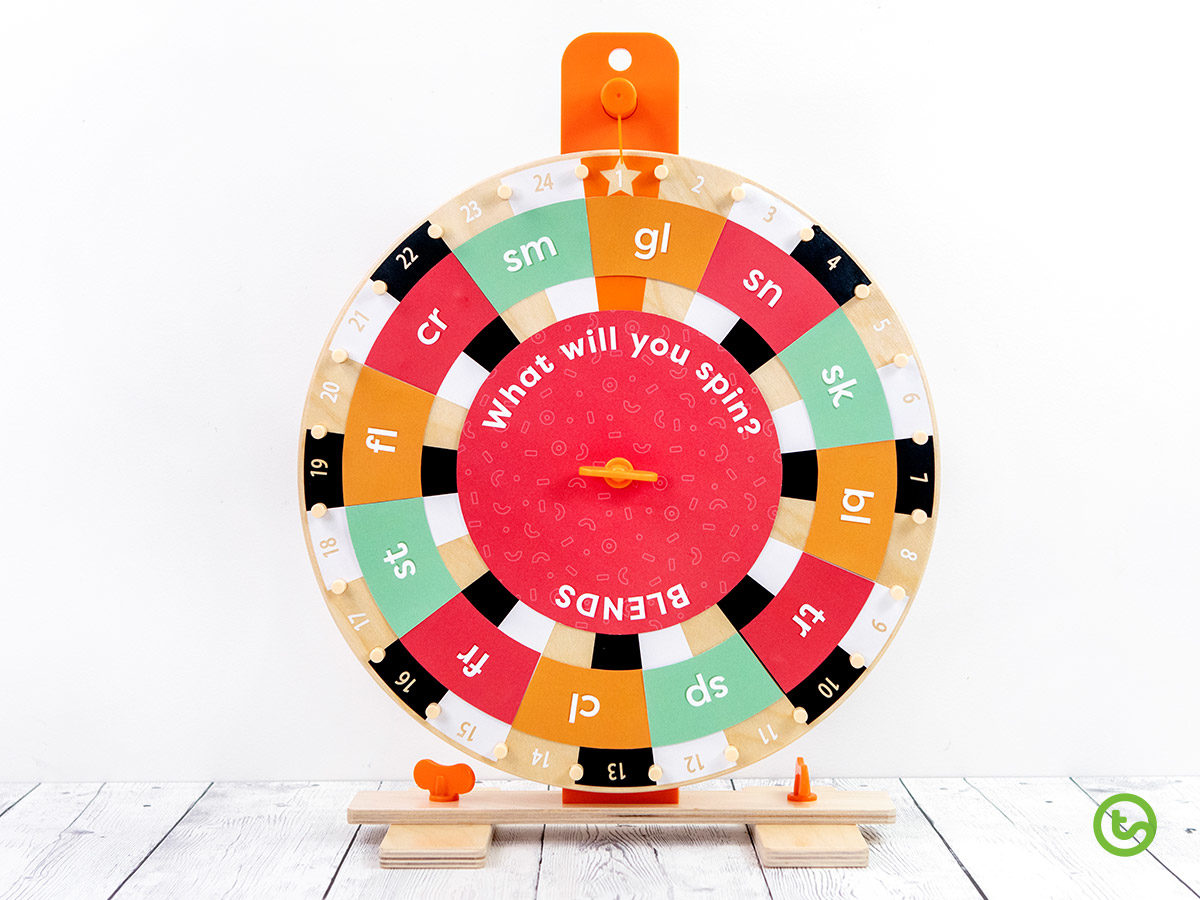 Digraph Activity for the Classroom
This spinner also provides another fantastic way to consolidate a selection of digraphs with your students. How many words can your students list for each of the diagraphs that are seen on the spinner? Use our Classroom Spinner Template – Diagraphs in a variety of ways to suit the levels of your students.
Students will love to spin it themselves…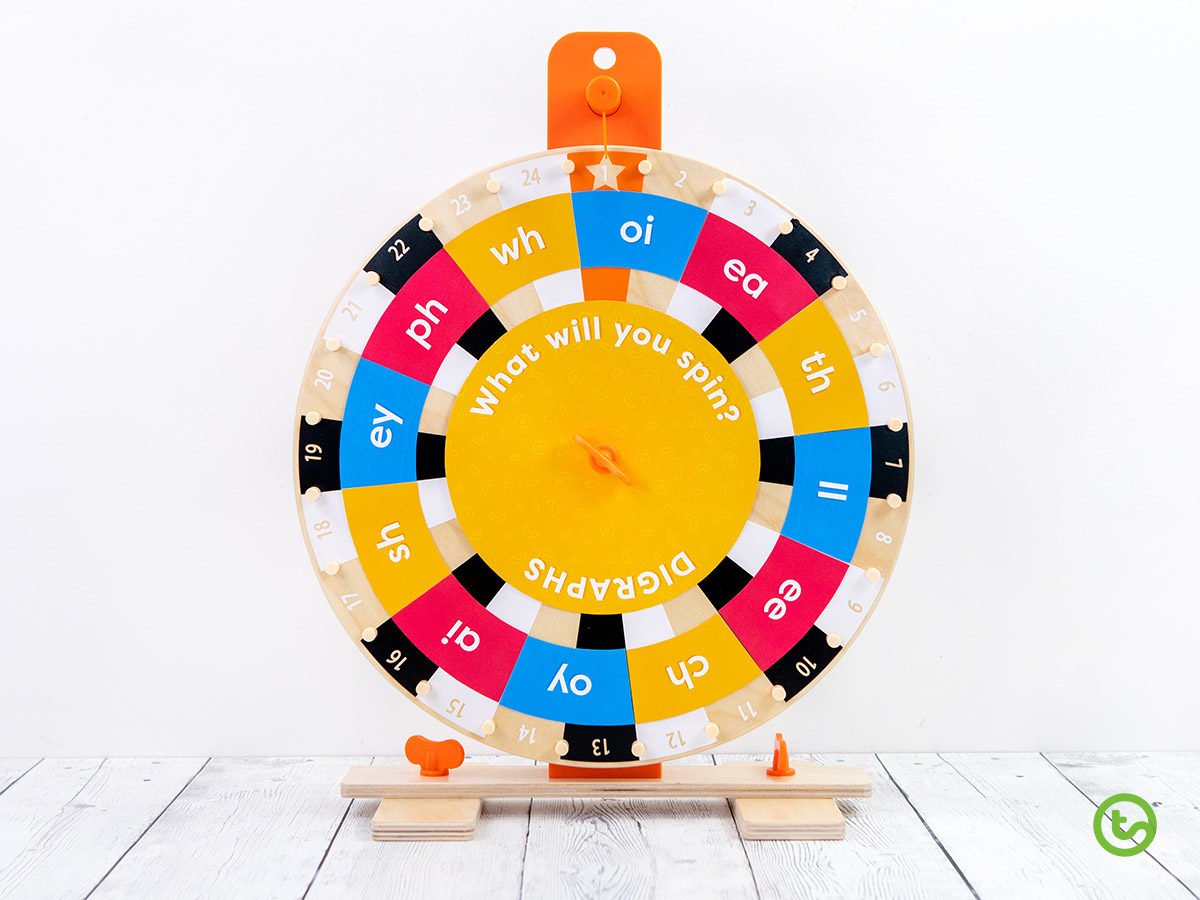 Brain Breaks in the Classroom
We know the importance of brain breaks in the classroom. This Classroom Spinner Template – Movement Activities is a great visual reminder for you and your students to take a brain break.
A selection of fun exercise moves is used in the outer ring of the spinner. We have made sure the moves are conducive to a classroom setting as well.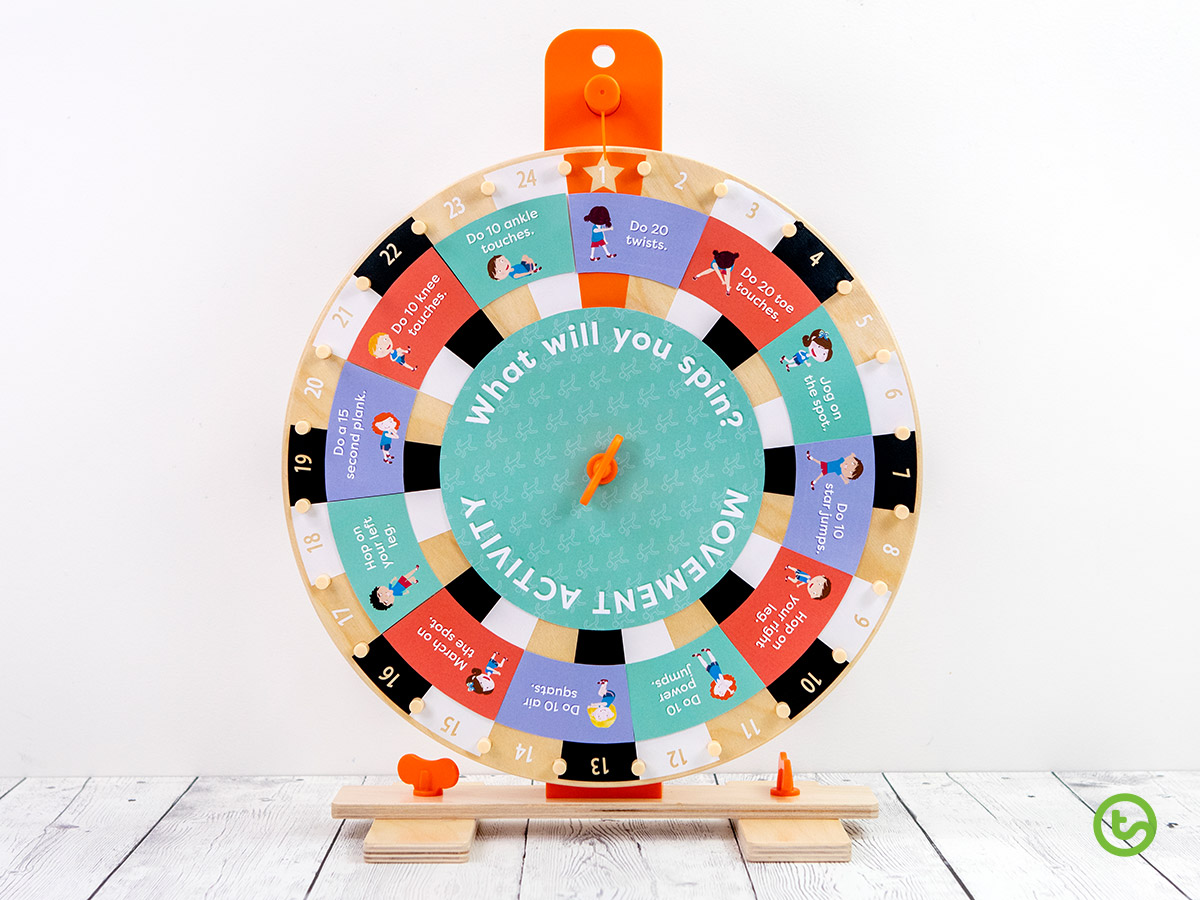 Maths Activity Fun Using a Classroom Spinner
Here's a fun maths activity that you can use in your classroom! Using our Classroom Spinner Template – Maths Equations is the perfect maths warm-up for your students that can be used in a variety of ways.
Why not use your number of the day and spin the spinner for a variety of maths equations your students can do using the chosen number! So much fun!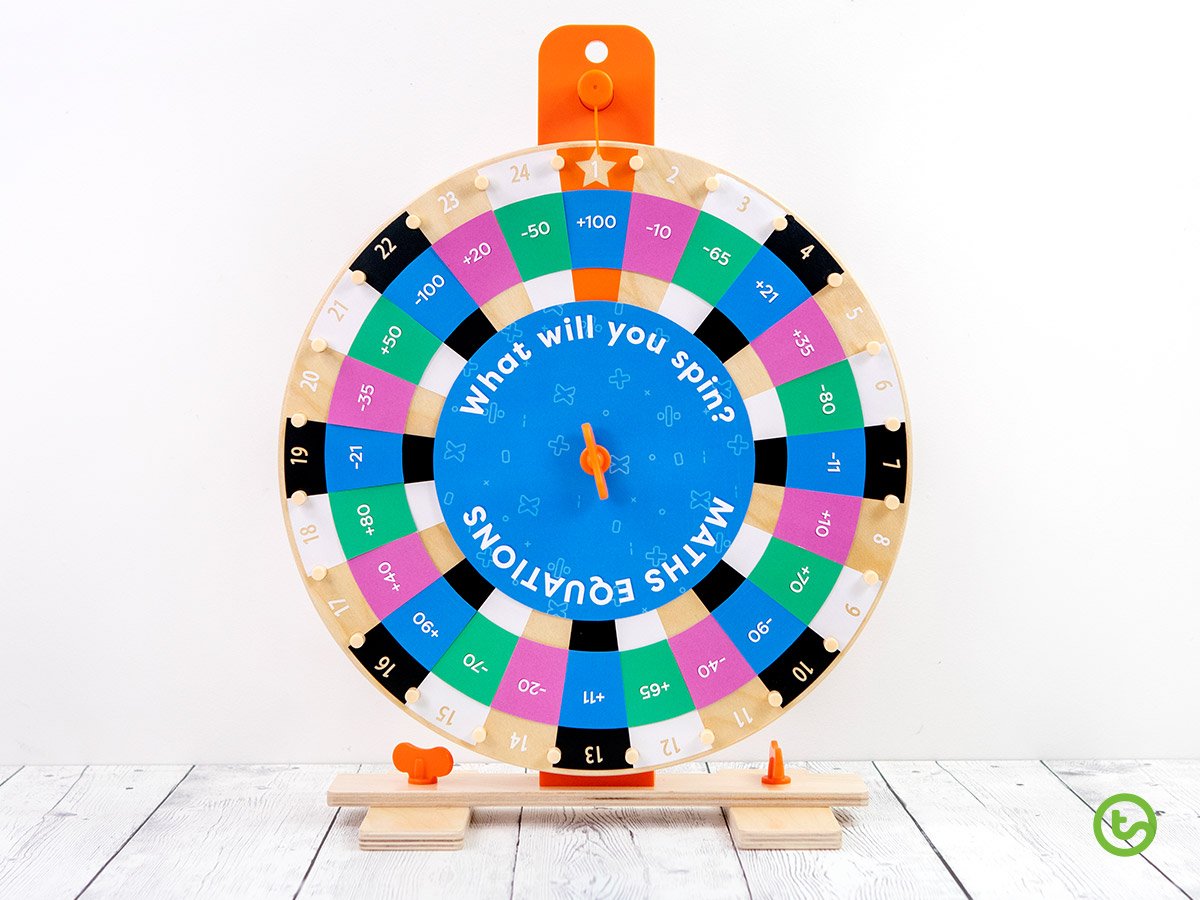 ---
Editable Templates for the IKEA Spinning Wheel
So, we know that the templates we have included only focus on a small selection of the many possible ways to use this spinning wheel in the classroom. And, they are also very early years based… so, we decided to create a selection of blank templates that teachers could use to create their very own activities that are related to what their students may be learning about.
[resource:4068982][resource:4068078][resource:4065886][resource:4065022]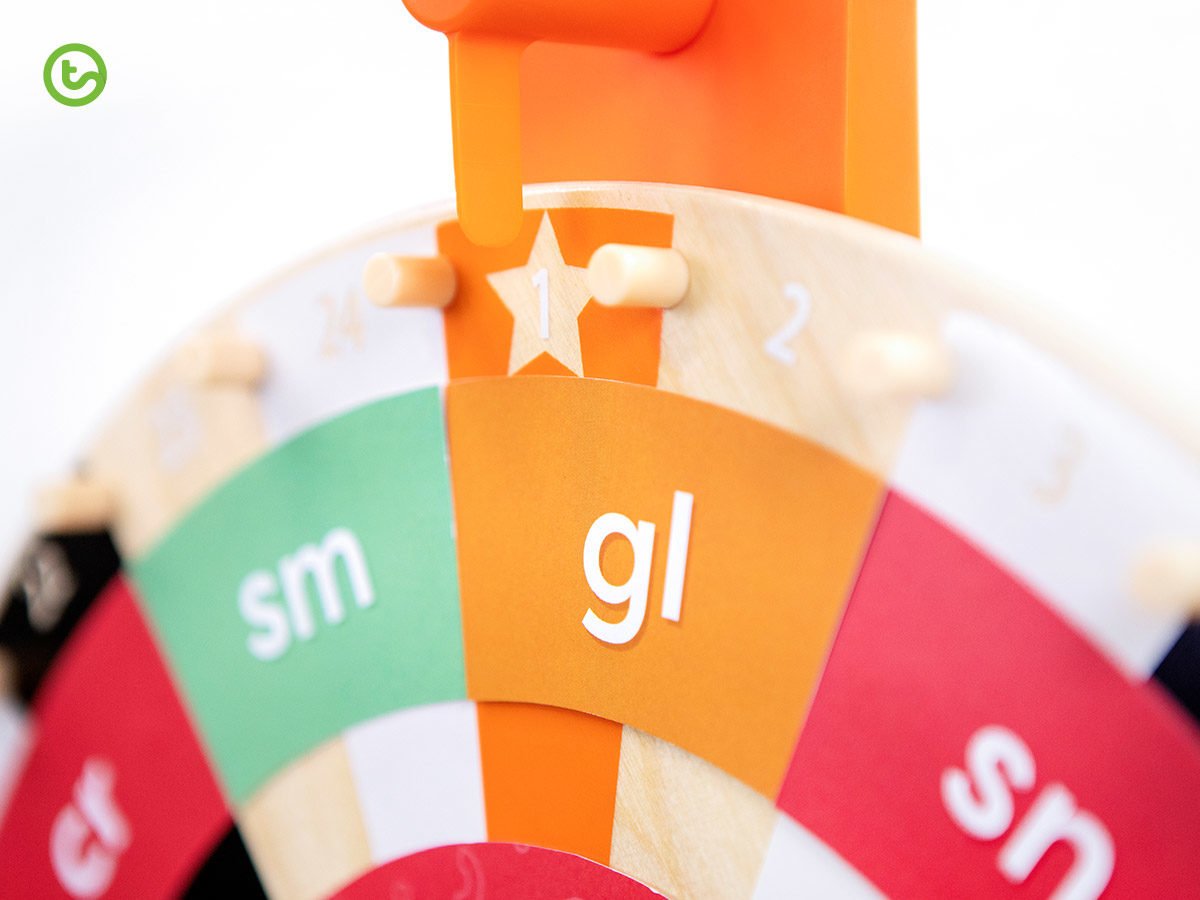 We'd love to see what you come up with using our editable templates.
Share them on Instagram @teachstarter.