While conversations about gender with primary school-aged kids can often centre around ideas like 'that sport is just for boys' or 'pink is just for girls', International Women's Day gives us a great impetus to explore gender issues and ideas in a different way. International Women's Day will be celebrated on March 8th and there are simple ways to mark the occasion for your students that can have a long-lasting impact.
The role teachers have in breaking down gender biases is significant — studies have shown that gender stereotypes conveyed not just by parents but teachers too can have an impact on kids' own feelings about how gender will affect someone's success in specific subjects. Facing some students who believe boys are more inclined to excel in the STEM subjects and girls in the languages? This commonly held myth is one you can help dispel, along with myriad other issues women and girls face every day.
But how do you explain International Women's Day to children, and how can you keep the work of one day going all year long? Let's get started with the theme.
---
What Is the International Women's Day 2022 Theme?
This year's International Women's Day theme is Break the Bias — also hash tagged as #BreakTheBias. As in previous years, the theme covers a wide range of issues, from bias that women face in the workplace (including teachers!) to bias girls face as young kids.
In fact, one of the calls made by the folks at the non-profit behind International Women's Day is school-specific this year:
We can break the bias in our schools, colleges and universities.
You better believe we can!
Honouring International Women's Day in the Classroom
Redecorate
Take a look around your room. Are there any vestiges of the old-fashioned "blue for boys" and "pink for girls" colour scheme? Give yourself some grace if there are — often we do things unconsciously. But International Women's Day is a good time to substitute purple, green, and white in places where gender stereotypes have slipped into the classroom colours. These are the three official colours of International Women's Day, inspired by the colours used by the Women's Social and Political Union (WSPU) in the UK in 1908.
The reason isn't simply that the three shades are different from blue and pink either. Each symbolizes something specific:
Purple: Dignity and justice
White: Purity (this is a controversial concept, so be careful how you use this colour — it should be a neutral rather than a symbol of actual purity)
Green: Hope
Update Your Classroom Library
Research shows there are plenty of books out there for kids that are reinforcing gender stereotypes, and a few may be lurking on the shelves in your classroom. One analysis of 247 popular, contemporary books for kids found they were rife with problems from associating femininity with emotions and masculinity with the use of tools to furthering the outdated idea that girls are better at reading and boys at math. Another review of popular books from The Gruffalo to The Day the Crayons Came Home revealed an alarming lack of female characters. By themselves, the books may not be spreading bad messages, but if they're the only books kids access, they certainly present a male-dominated view of the world.
Do you have a planning period on International Women's Day? Put off the grading or other projects you were going to do — for now! — and use the time to comb through your bookshelf to make sure everything meets your high standards.
Looking for some books with powerful female protagonists to add? Check out this list of empowering books about girls, including activities that can accompany each title. 
---
International Women's Day Activities for the Classroom
(1) Explain Why We Have an International Women's Day
Download a free International Women's Day teaching presentation to help explain to kids why we have the holiday and what they can do to honor the day's intentions. While you're at it, this free International Women's Day fact sheet can be printed for students to take home in their folders if they want to talk about what they learned with their families.
(2) Brainstorm Gender Stereotypes
One of the easiest ways to debunk those gender stereotypes is to talk about them openly in the classroom. Define the word stereotype for your students, and break them into small groups.
Assign each group "boy" or "girl," and challenge the groups to come up with as many stereotypes as they can think of related to their assigned gender. After giving your students some time to work, invite volunteers to share some of the stereotypes they thought of, listing them on your whiteboard.
Next, challenge your groups to come up with ways that people do not always fit the stereotypes listed on the board. For example, if one of the listed stereotypes is "women are good cooks," students may use personal experience and note that a father in their home does all the cooking.
As an extension activity, consider assigning a quick write, setting aside 10 minutes for students to write about one time they fit or did not fit a stereotype.
Download a free Female Gender Stereotypes Teaching Presentation.
(3) Gender Stereotypes in Media Activity
Use this gender stereotypes activity to promote awareness and improve the ability to identify female gender stereotypes portrayed in the media. Students choose a female character from a story or film. They list the character's attributes and identify any gender stereotypes.
Finally, students are tasked with redesigning the character with different attributes that challenge the identified stereotypes.

(4) Inspirational Women Profile Posters
We've carefully selected contemporary women who your students will love to learn about. Download our set of six Inspirational Women Profile Posters about contemporary inspirational women. Students can then use these profiles with the Inspirational Women Inquiry Task. This task provides students with a hypothetical context which requires them to research an amazing woman.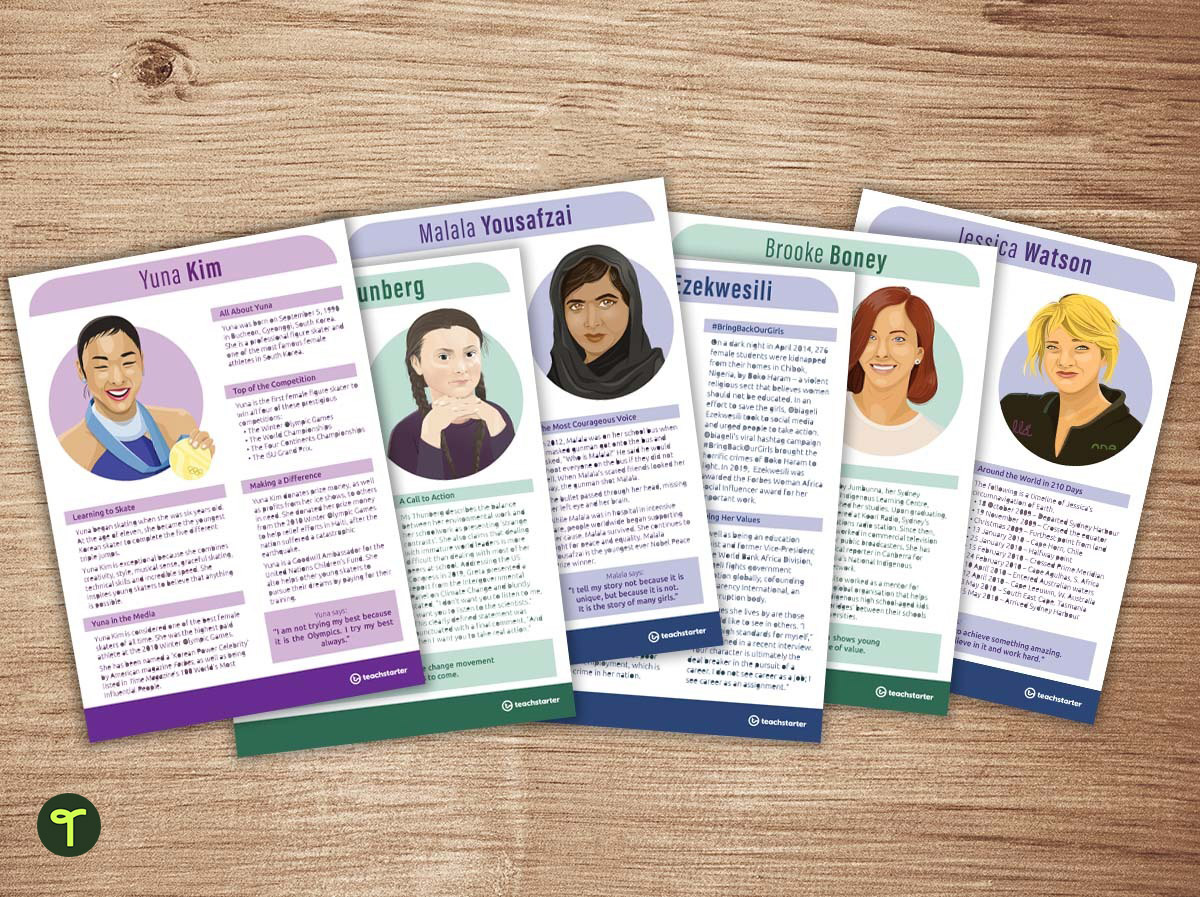 If you haven't heard of Ada Lovelace she is definitely a women who broke the bias in the computing field. Lovelace is known for being the first person to publish a computer algorithm! Research Ada Lovelace and then have your students complete one of three different levelled activities about Lovelace.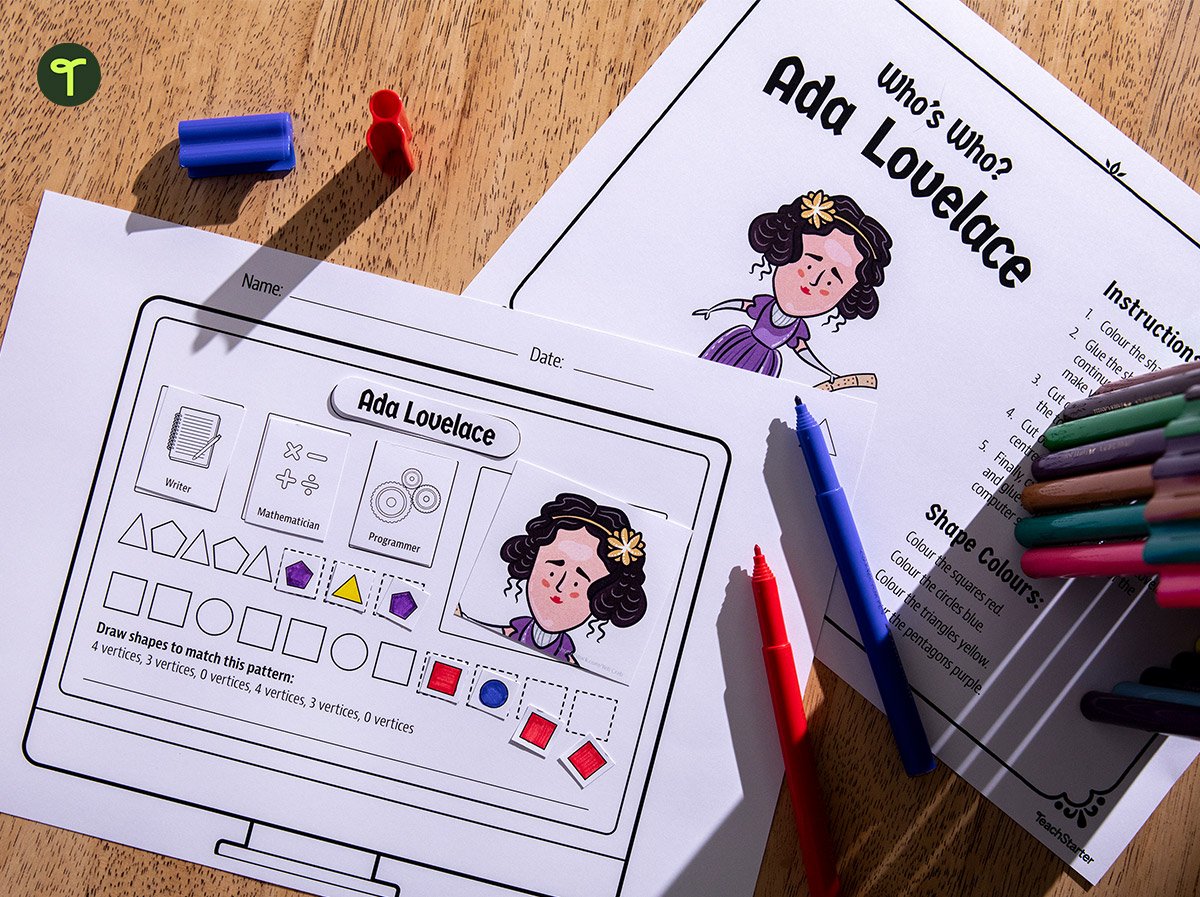 The Little People, Big Dreams series includes a book all about Ada Lovelace too!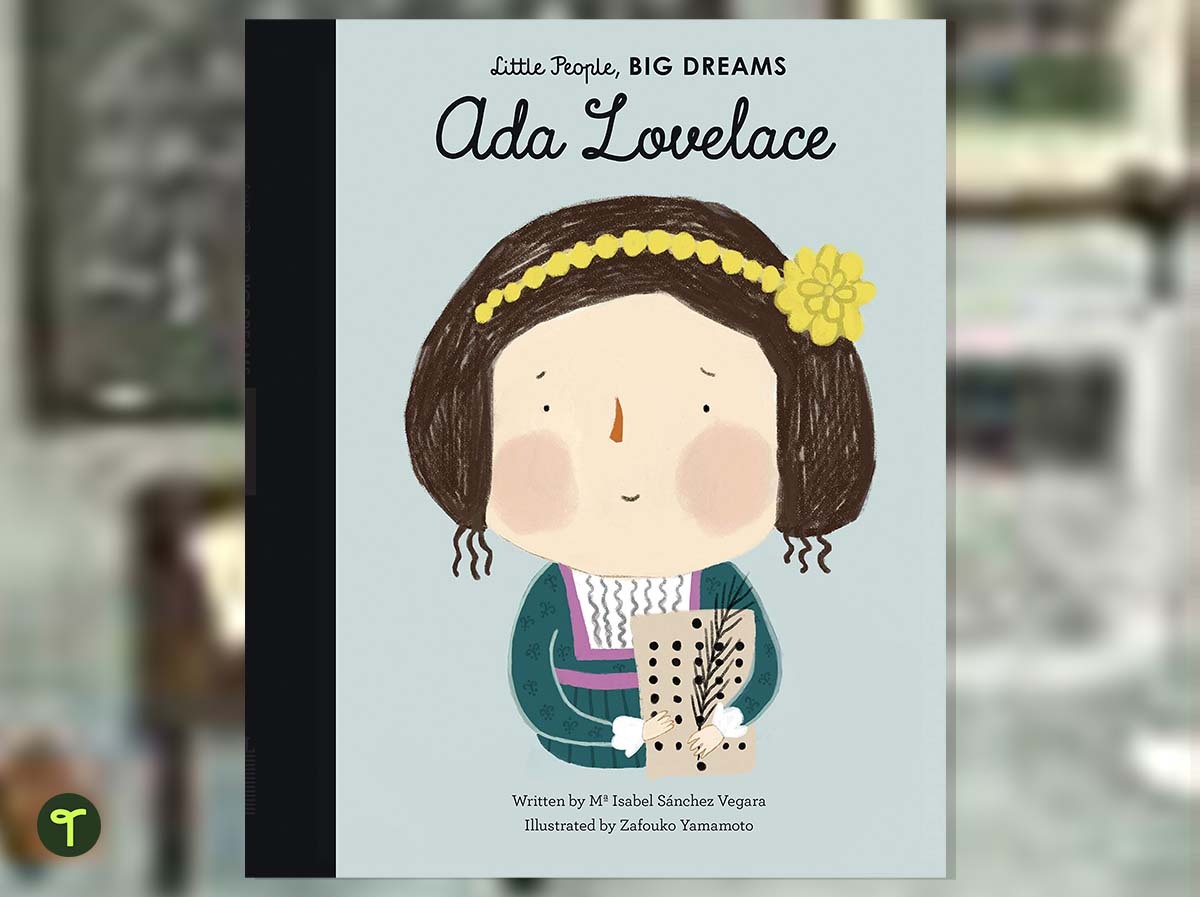 Don't just post a selfie with words of solidarity this year, use these teaching resources to plant a seed and make your contribution to progress a significant one!