Teaching poetry this term? Our brand new Poetry Resources Folder Template is hot off the designer's desk!
We know teachers love organisation, and this handy pack contains everything you need to file your teaching resources for your whole poetry unit!
Our Poetry Resource Collection is home to a bank of fantastic unit and lesson plans. We're all about saving you time and supporting you to plan and teach your poetry unit.
Setting Up Your Poetry Resources Folder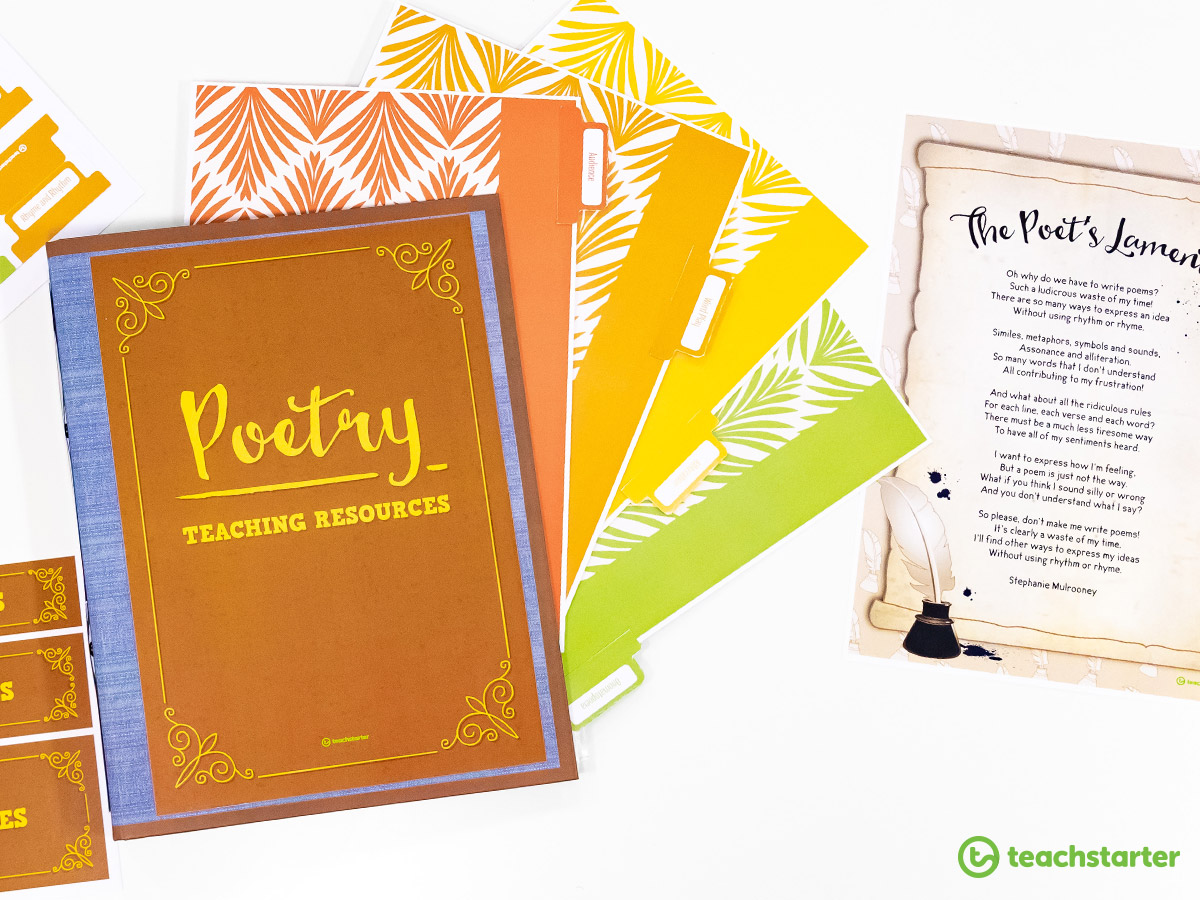 To set up your folder, you'll just need a ring binder, some plastic sheet protectors and our downloadable Poetry Resources Folder Template! The download is available in both colour and black and white Adobe and Microsoft Word versions. We've included a variety of labelled divider tabs for you to choose from, depending on how you'd prefer to separate your poetry resources. There are tabs for the different poetic devices, tabs for types of poetry, as well as blank tabs for you to write on! Attach each tab to a coloured divider page. The it's time to fill your folder with all of our wonderful poetry resources!
Suggested Poetry Resources for Lower Primary Teachers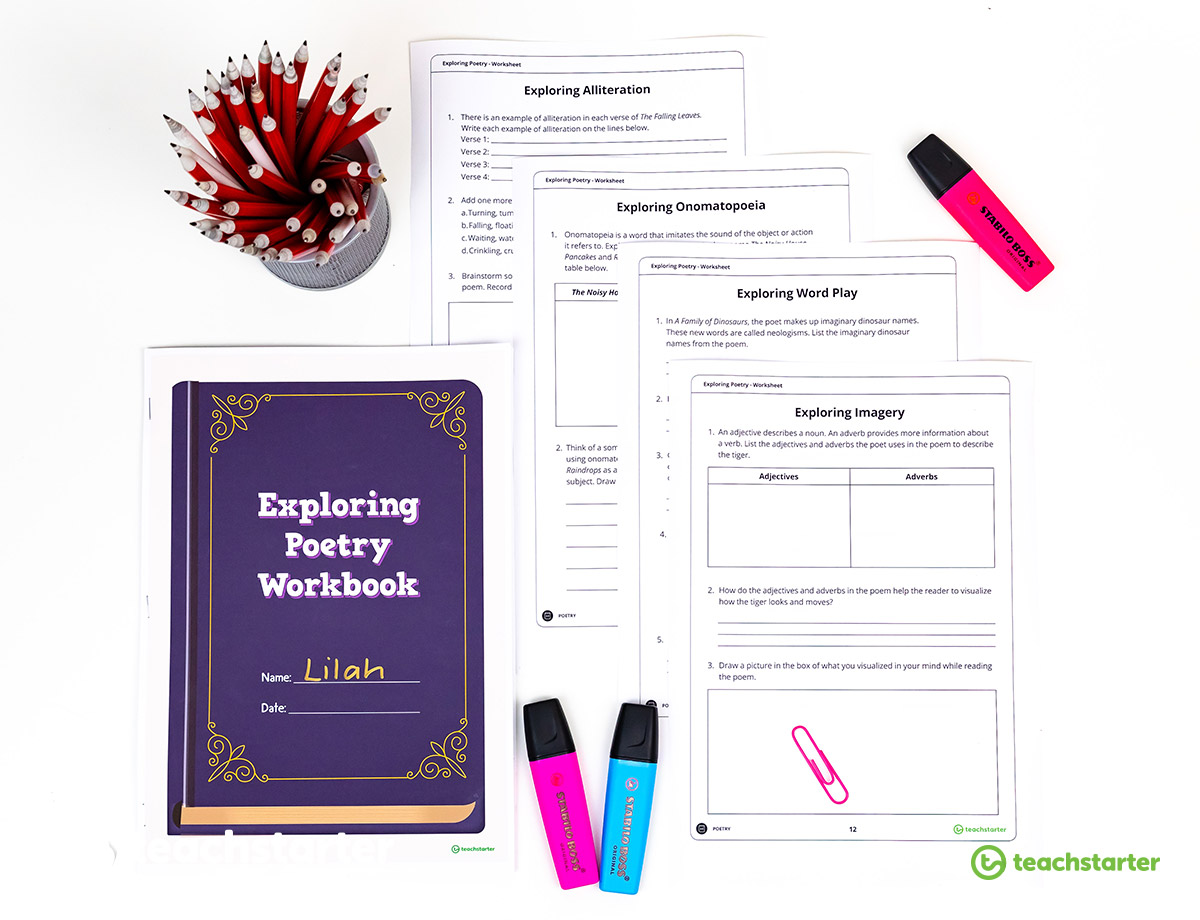 Suggested Poetry Resources for Upper Primary Teachers
Are you teaching poetry at the moment? We'd love to see how you store your poetry resources!
#teachstarter on Instagram for bragging rights!