Are you a newly graduated teacher? Are you seeking some graduate teacher tips that are practical and easy to implement for your first year of teaching?
I remember my first year of teaching, that daunting yet exciting feeling I had as I walked through school on my first day… not as a student this time, as a graduate teacher. I had my very own class full of 27 6-year-olds that were going to depend on me for the whole year. Their beaming eyes looked up to me waiting for their next instruction.
I remember thinking, this is my job, I get to help shape the lives of these young, eager children!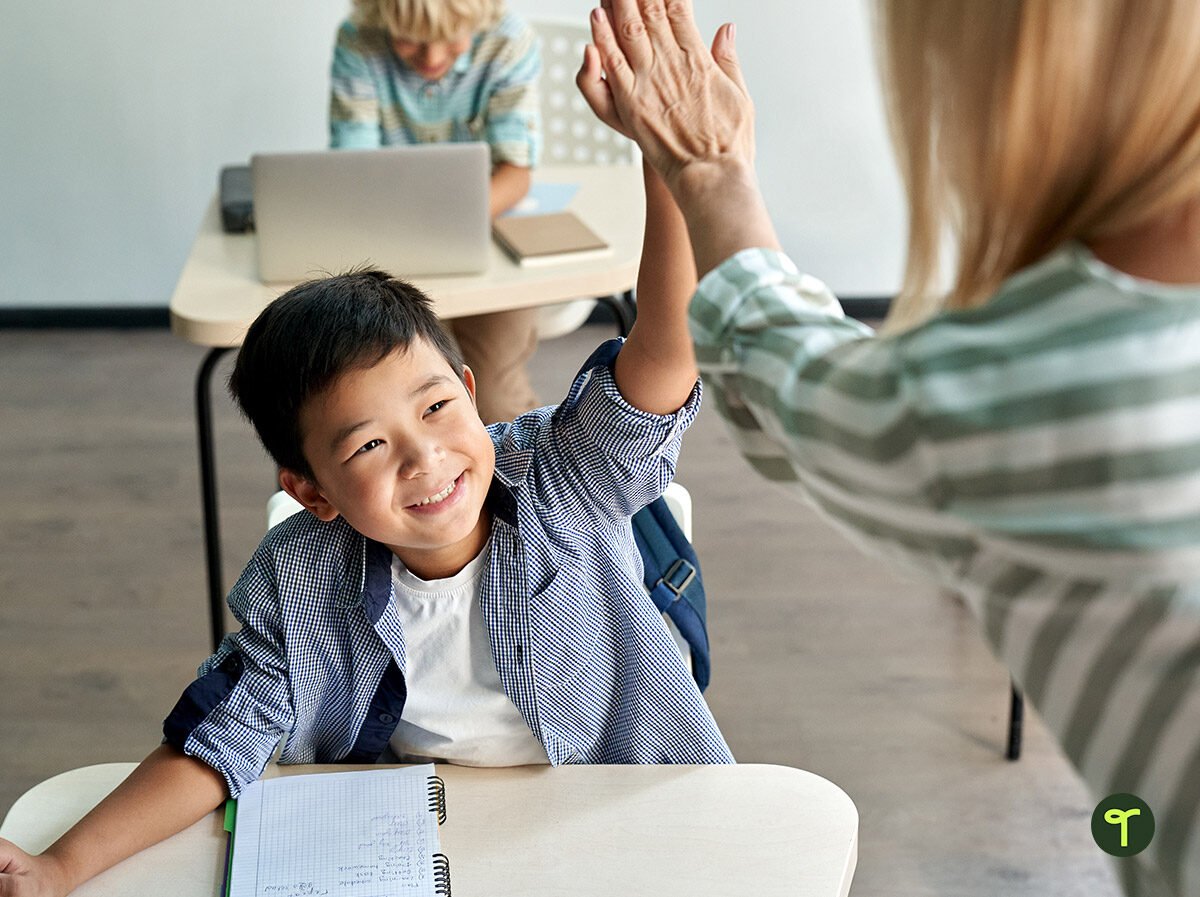 Shutterstock.com / insta_photos
I'm not going to lie, teaching can be a tough gig. In response to this, we have created some really helpful blogs such as:
All of these are extremely helpful, but what if you don't actually know what you need to be reading to help make your first year of teaching as successful as possible?
---
Tips for Graduate Teachers from an Experienced Teacher
I decided to put together a list of 20 practical things I think graduate teachers should know before they start their first year of teaching. This is from my experience as a teacher and also my colleagues.
It's normal to feel overwhelmed!
Don't be afraid to ask for help or to seek clarification with your colleagues. They were once graduates too.
Just because you are a graduate teacher, doesn't mean you don't have valuable skills and ideas to share with your teaching colleagues. Trust your abilities.
If nothing else, strive to build rapport with your students, everything else will fall into place.
Have fun! Take some time in the day to be silly and enjoy your students. Remember, this is one of the very few occupations where it's ok to be silly and act like a child. Enjoy it!
The education system and schools love a good acronym. This can get confusing if you don't know what they stand for. Spend time understanding these acronyms. Ask the colleague next to you! Don't pretend you know what they mean. If all else fails, google it!
Talk to past teachers and special education teachers that have worked with some of your students. But, don't judge a student based on the reputation from the previous year. Get to know them for who they are! Spend time reviewing what works for you and your students.
Writing report cards can be overwhelming. Monitor and collect data for your students throughout the term. This means, when report cards come around, it isn't as daunting. Our Assessment Trackers are a great starting point.
Have some tricks up your sleeve to get a busy, loud, disruptive and inattentive classroom's attention. Our blog on Fun Attention-Grabbing Tips might help.
Some schools may give you a mentor. If not, seek out someone that you feel has a similar teaching style to you. This will make the year a lot easier if you share similar philosophies.
Parents want to know and love to find out what is happening in their child's classroom. Send home a fortnightly newsletter to keep them in the loop. Although this may take some time, parents will be less likely to come and check in every week.
Make the time to share positive stories with parents. Often, teachers fall into the trap of always giving negative news to parents. By having a stash of our Positive Parent Notes on your desk, this will remind you to send home some positive news to parents. Alternatively, write it in your diary to call one student's family each week to provide some positive news.
Students, especially in the early years, will want to go to the toilet, a lot! It's often hard to know if they really need to go or just like the idea of going to the toilet during class time. Use toilet passes, remind them to go to the toilets during breaks. Even make a visit as a whole class to the bathroom just before the next learning session.
There will be rough days. Make some time to reflect on what went well, what didn't and think about ways you can improve. And remember, even the most experienced teachers have rough days!
There will ALWAYS be work to do! Work-life balance is imperative. Pick a day as your early home day. Stick to it and leave school and do something for yourself! The work will always be there in the morning.
Learn the tricks of the photocopier. It will happen. The photocopier is not your friend and will jam at the most inappropriate times. Learning the tricks of your school's photocopier is an absolute must!
The Librarian is your best friend. Make time to get to know the Librarian and ask for help when needed.
Your first year is all about growth. Ask to go and watch some of the strong, positive teachers at your school. Observe and mix it with your own teaching philosophy.
Get some comfy shoes and wear comfy clothing. Think… will you be comfortable sitting on the carpet with your students or bending down constantly to pick up the endless supply of pencils and sharpeners that end up on the floor!
Listen to your body! If you are exhausted at the start of a day, you're not going to be the best possible teacher for your class. Listen to your body and provide it with time to rest and recover.
What is your number one tip for a beginning teacher?
Let us know in the comments below.