It's a sensitive issue, however, whether we like it or not, NAPLAN is rolling around for another year!
We can discuss how detrimental it is to our students' well-being. How it forces teachers to teach to the test. However, there are many worthwhile activities and resources we can use to prepare our students as much as possible.
Preparing students with the knowledge and skills required will allow a less stressful experience for them.
Here are some fantastic and worthwhile activities and ideas you can use in your classroom right now!
---
Rapid Writing Sessions
In the writing element of NAPLAN, students are provided with a writing prompt and 40 minutes to produce either a persuasive or narrative piece of writing.
The big thing that I noticed with my students was the time limit! This often stressed them out, especially if they were struggling to understand which genre to write about.
This is where incorporating 'rapid writing' into your daily routine will help your students prepare for that time restriction.
Here are some fantastic writing stimulus resources that you can use during a rapid writing session:
Use a timer and only allow a certain amount of time for the students to write.
You could also use our persuasive and narrative writing stimulus sheets to encourage the discussions on what genre to use.
---
Teach the Genres!
The other teaching opportunity is to focus on persuasive and narrative structure and language elements.
Our talented teachers and graphic designers have developed some amazing units that are easy to follow and include all the resources you could possibly need.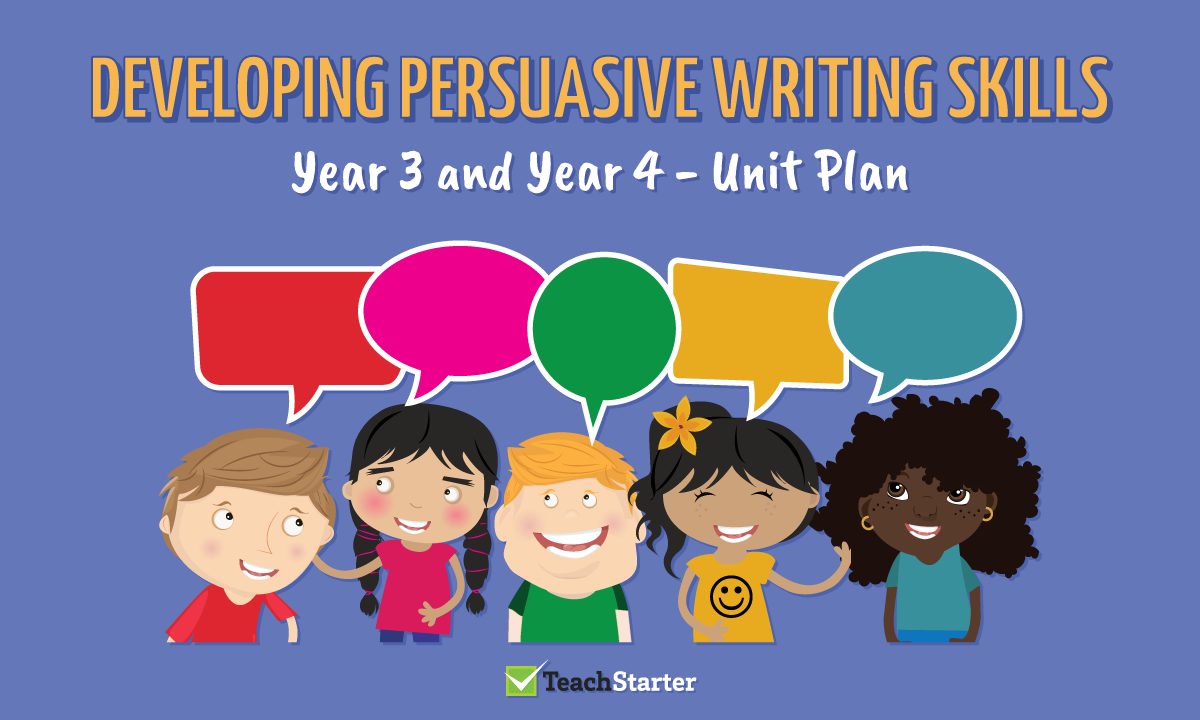 ---
Feedback is Crucial
Using either our NAPLAN-style Assessment Rubric – Persuasive Writing or our NAPLAN-style Assessment Rubric – Narrative Writing, provide as much feedback as possible during your students' writing practice of each of these genres.
---
Numeracy Preparation
Not all NAPLAN preparation has to be a practice test in test conditions.
Why not do a maths problem of the day! You could do this as a whole class, alternatively, you could give small groups different word problems to work out together!
Here are some problem-solving teaching resources:
Laminate task cards and have them readily available for students to focus on during maths rotations.
By utilising our Problem Solving Mat you are able to check back and see how each student tried to work out each problem.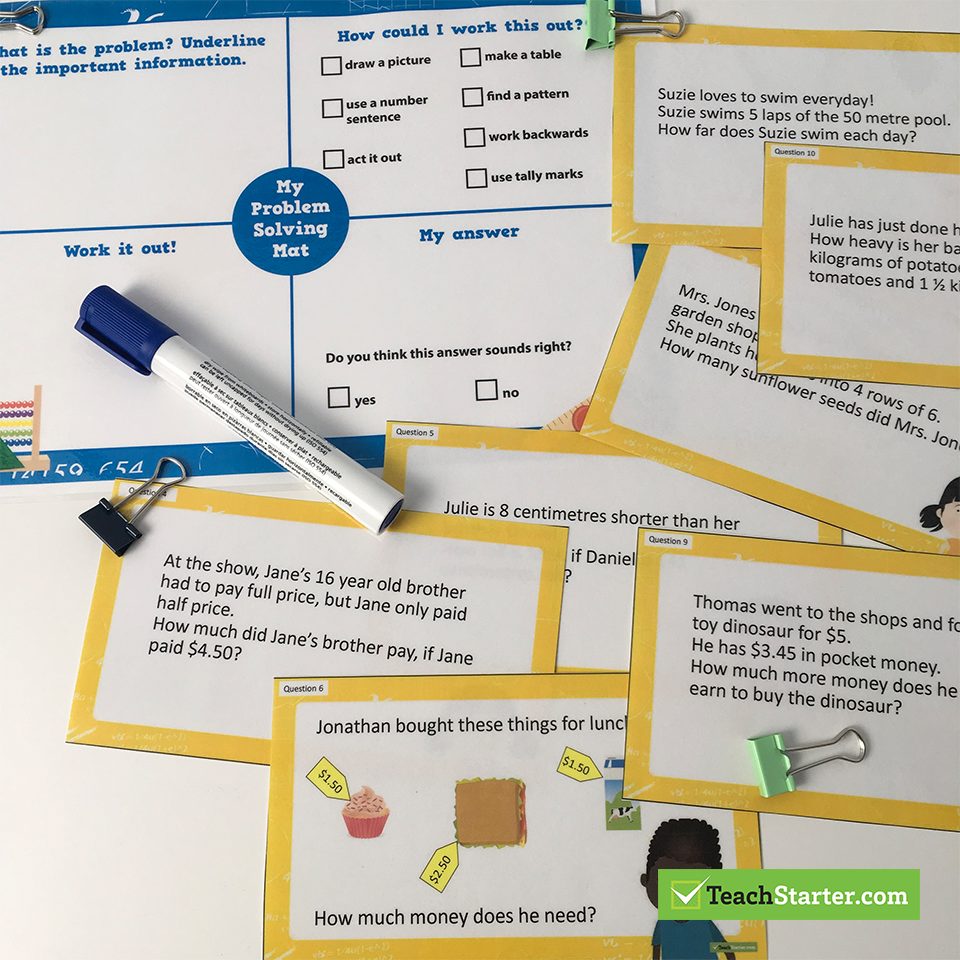 Another idea is to laminate and cut up some of the practise NAPLAN-style tests.
During maths rotations, have one station dedicated to answering these questions.
Providing students with similar NAPLAN-style questions, better prepares them for what to expect on the day.
Use our Numeracy Assesment Tool – Year 3 or Numeracy Assessment Tool – Year 5 for this activity.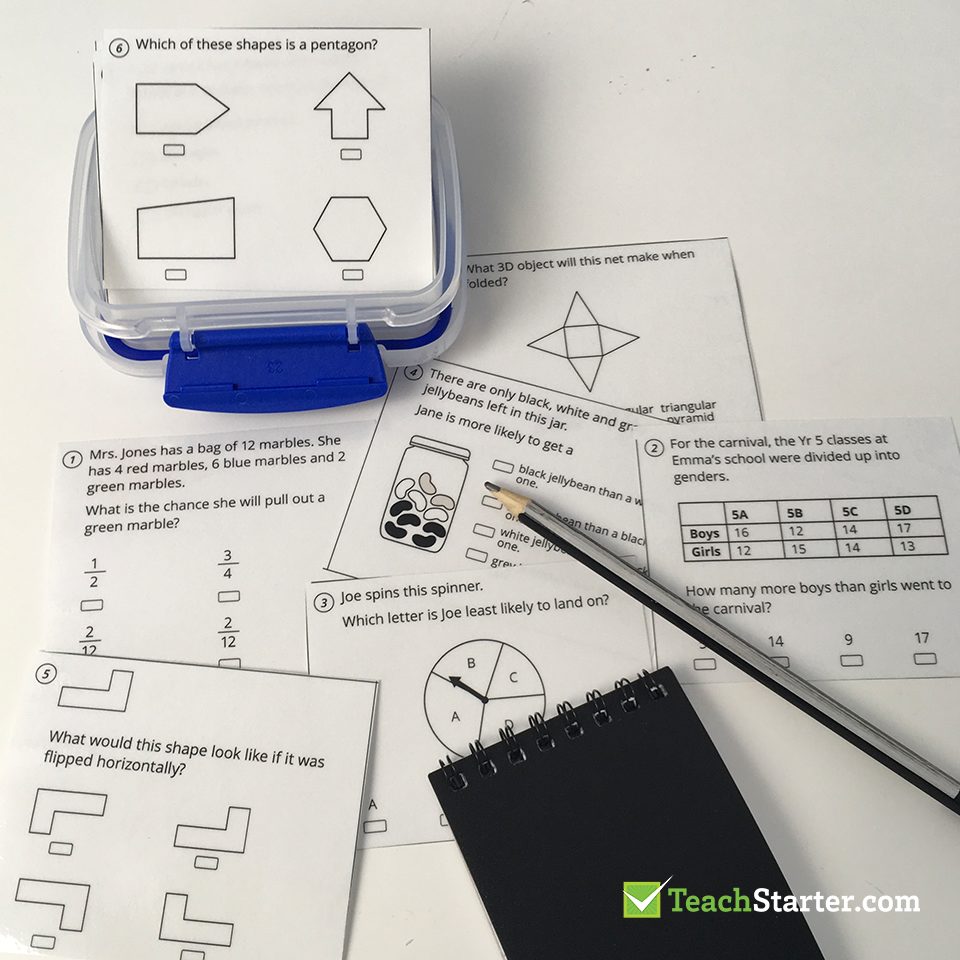 ---
Reading Preparation
The reading element of NAPLAN assesses whether students can do more than just decode the words on a page. It tests the extent of their vocabulary and whether they can infer information from the texts.
Explicitly teach comprehension strategies in isolation and then with multiple other strategies. Check out our blog – 25 Ideas and Resources for Teaching Comprehension in the Classroom.
We also have some NAPLAN-style comprehension tasks that you could do with your class leading up to NAPLAN.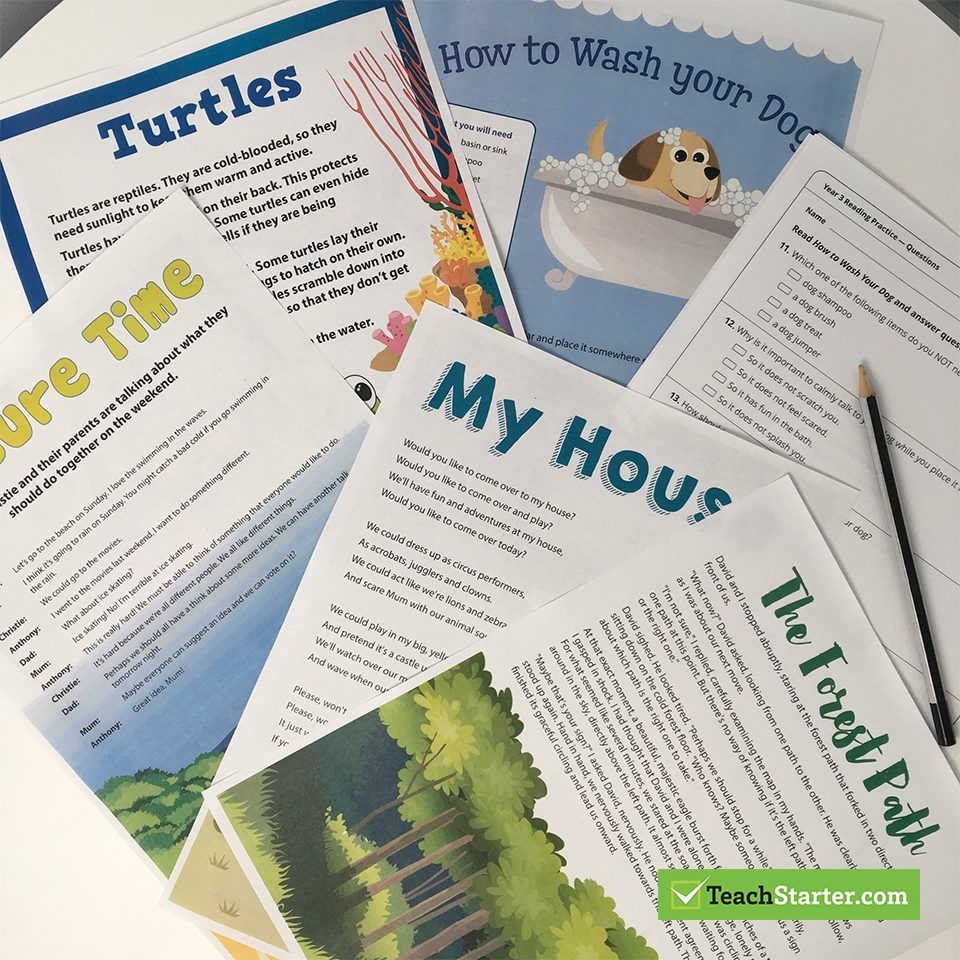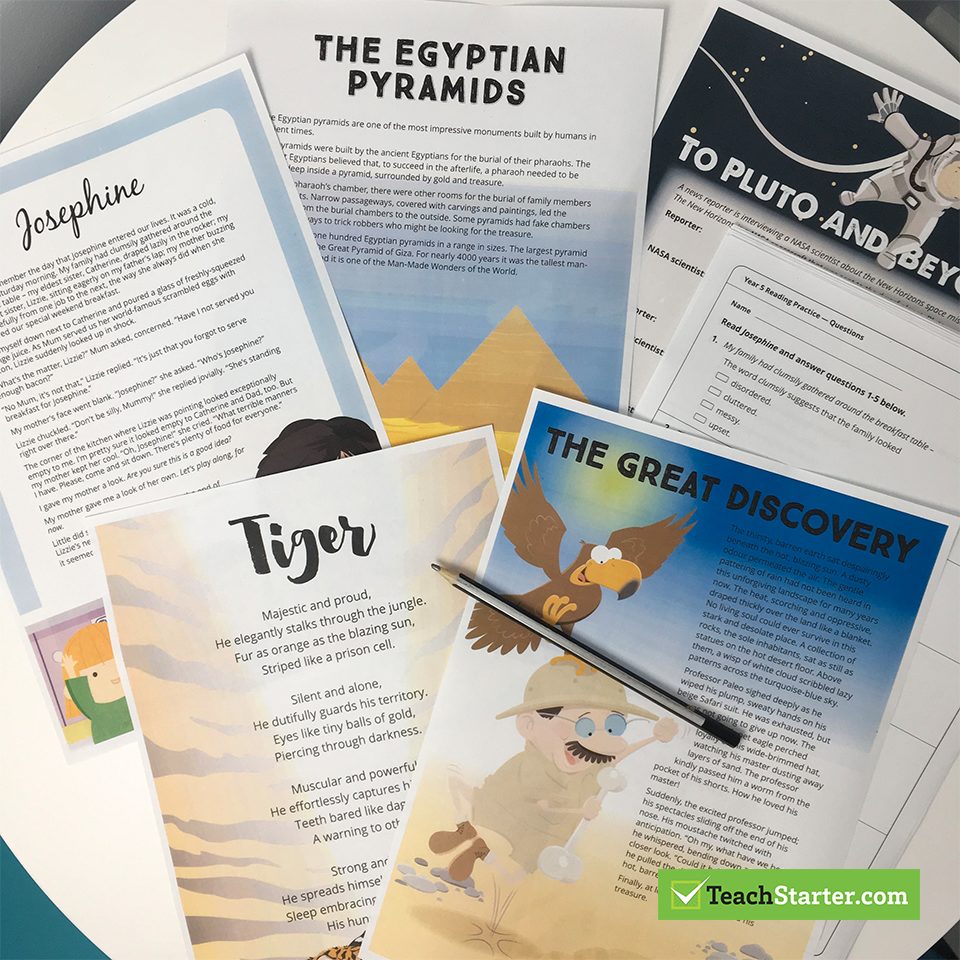 ---
Punctuation, Spelling and Grammar Preparation
We have a range of resources that could help increase your students' capabilities to determine the correct or incorrect use of punctuation, spelling or grammar.
Use our editing passages as individual activities or literacy rotation task cards for students to find spelling mistakes and the incorrect use of punctuation.
I deleted the background of the PowerPoint and printed two slides to a page to create these fantastic task cards you can use again and again.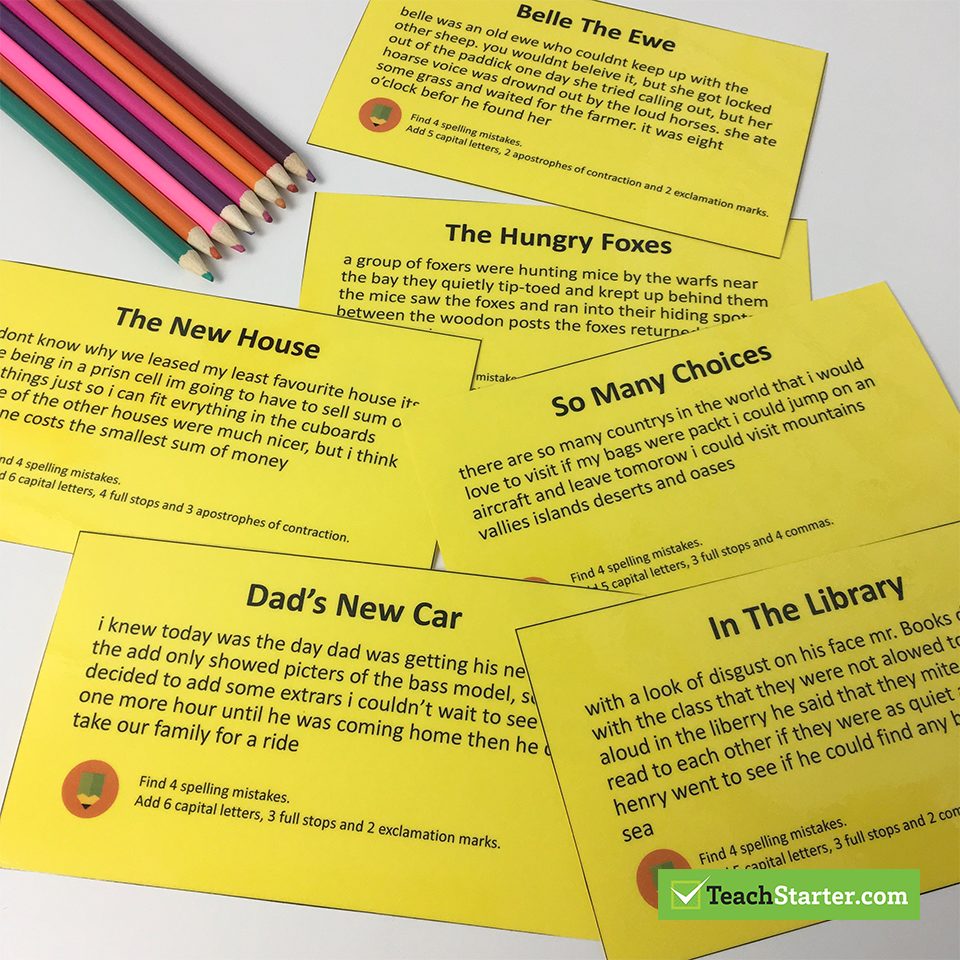 We have some fantastic NAPLAN – Language Conventions Spelling PowerPoints Year 3 and Year 5.
You can use as a PowerPoint for a whole class activity, alternatively, print the slides (two to a page) and laminate the answer slide to the back of the question slide.
A great way for students to identify incorrect spelling in a sentence.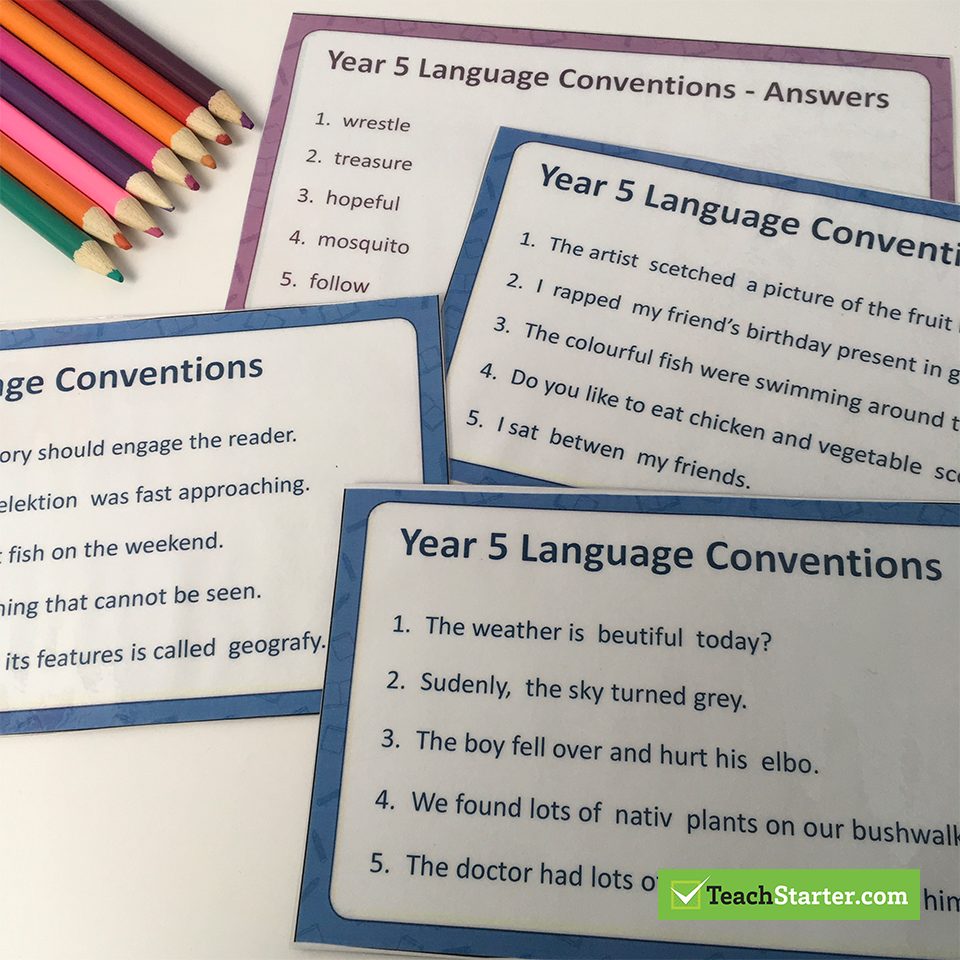 Check out some of our NAPLAN-style practice tests:
---
Give us Your Hints and Tips
We love to hear from teachers in the classroom! Tell us what you do or don't do to prepare your students for NAPLAN.