Using Lego in the classroom to help with learning may not be the first thing that springs to mind. But, that box of Lego that you managed to get from the local Buy, Swap and Sell page to use in the classroom for free time, may just come in handy during learning time. From teaching kids about sentences structure to consolidating their knowledge of basic coding – these fun ways to learn with Lego in the classroom will have your students begging to do more!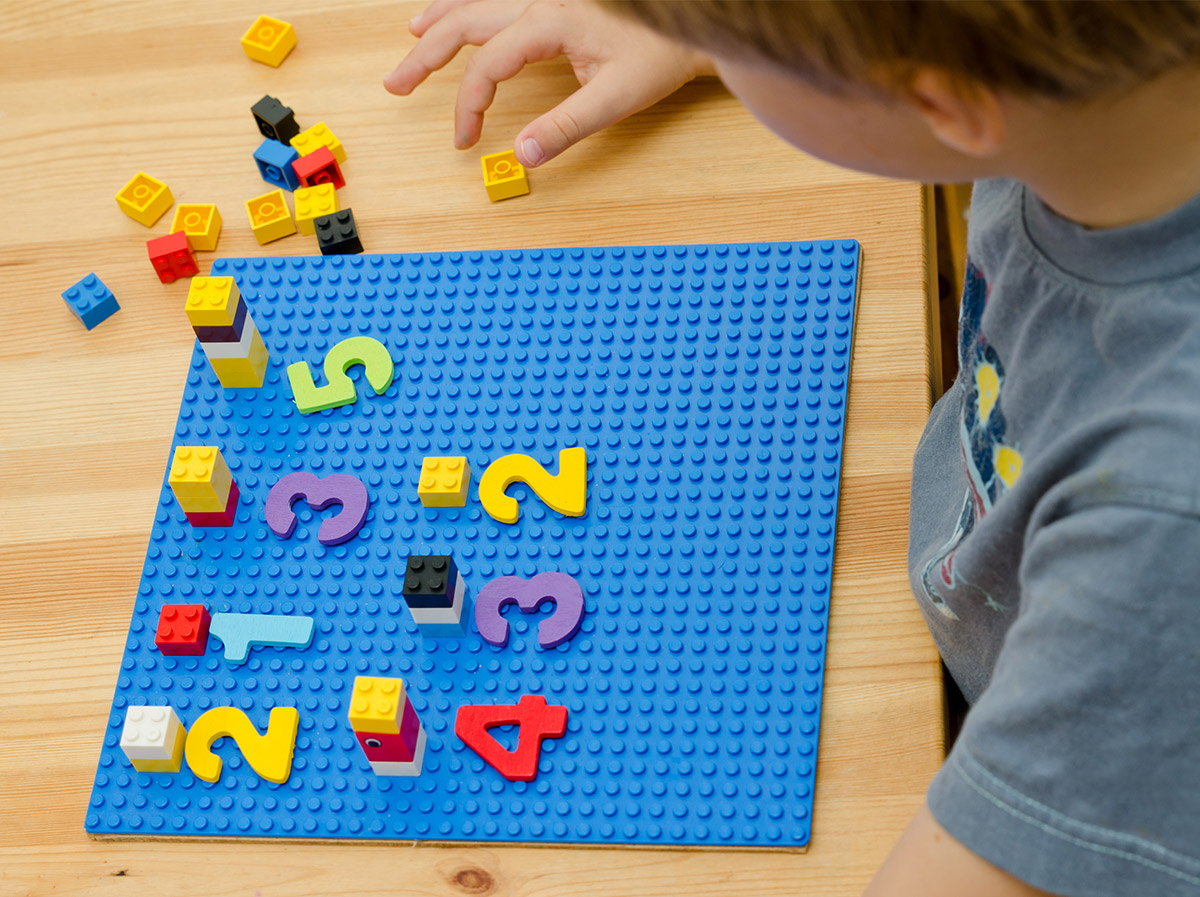 Nifty tip: rather than writing on the bricks with permanent marker, stick masking tape on each piece so that you can re-use them for other activities!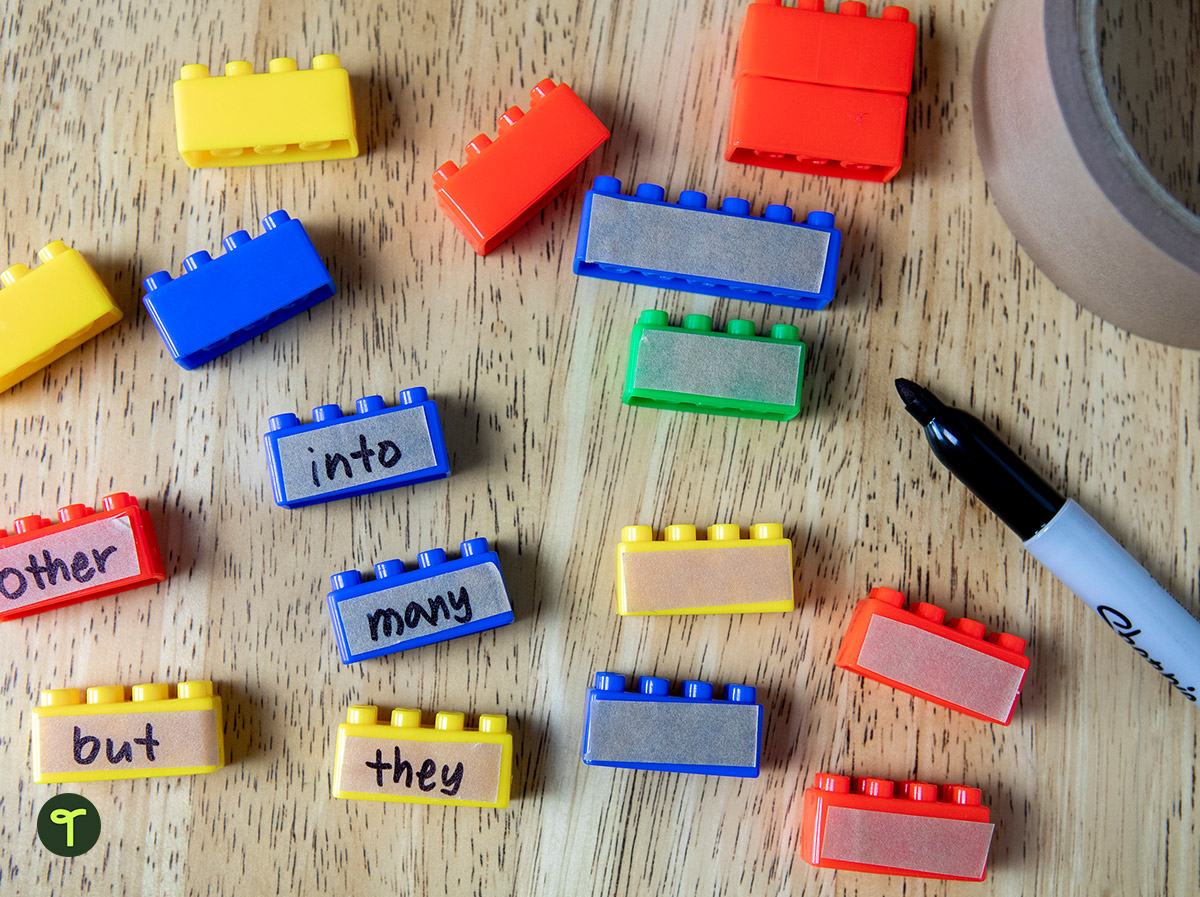 ---
Lego Themed Classroom
Perhaps you're thinking of theming your classroom all things Lego!
How adorable is this set up in @learningtobloomclassroom? She has used the back of some shelving in her classroom to create this creation space. This could be used just for kids to have some spare time – or to even build words using the Lego.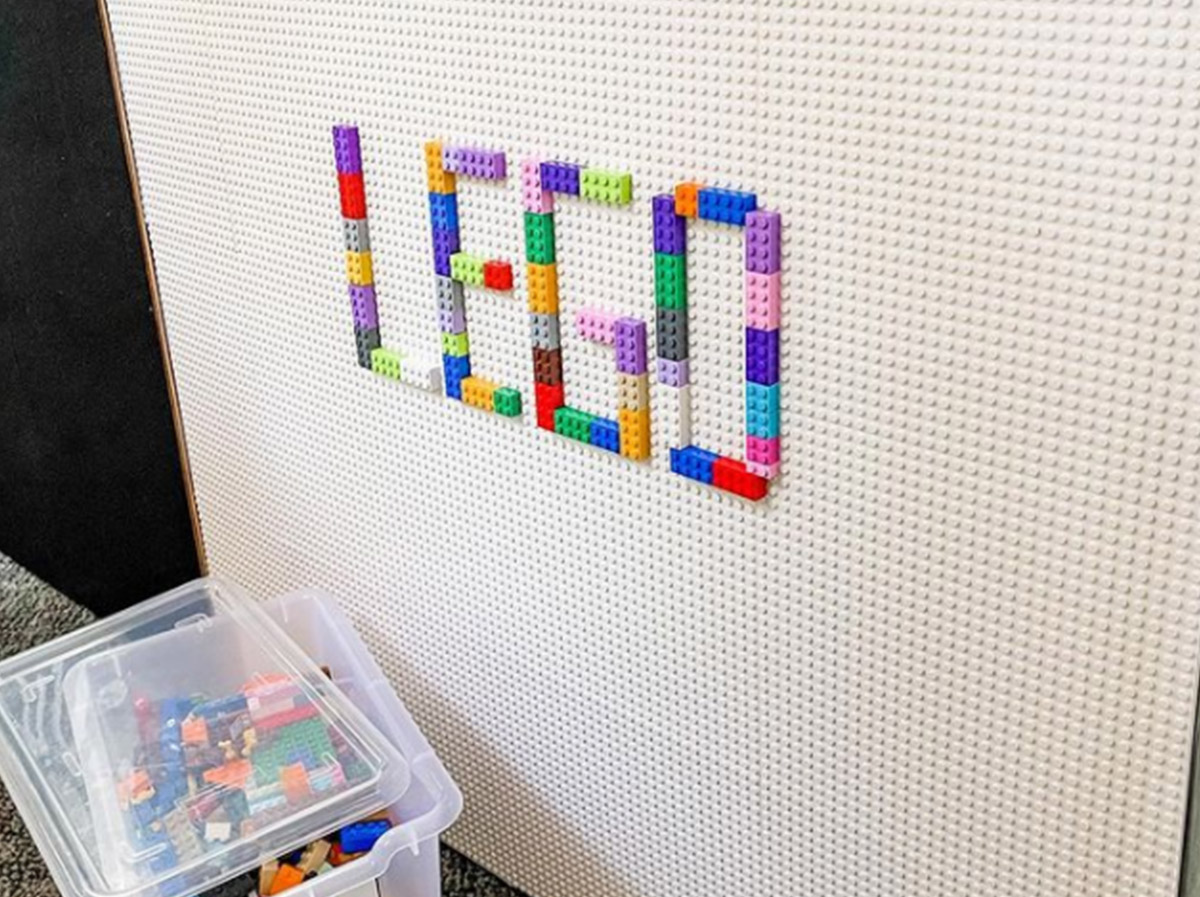 You might like to check out our printable building brick resources: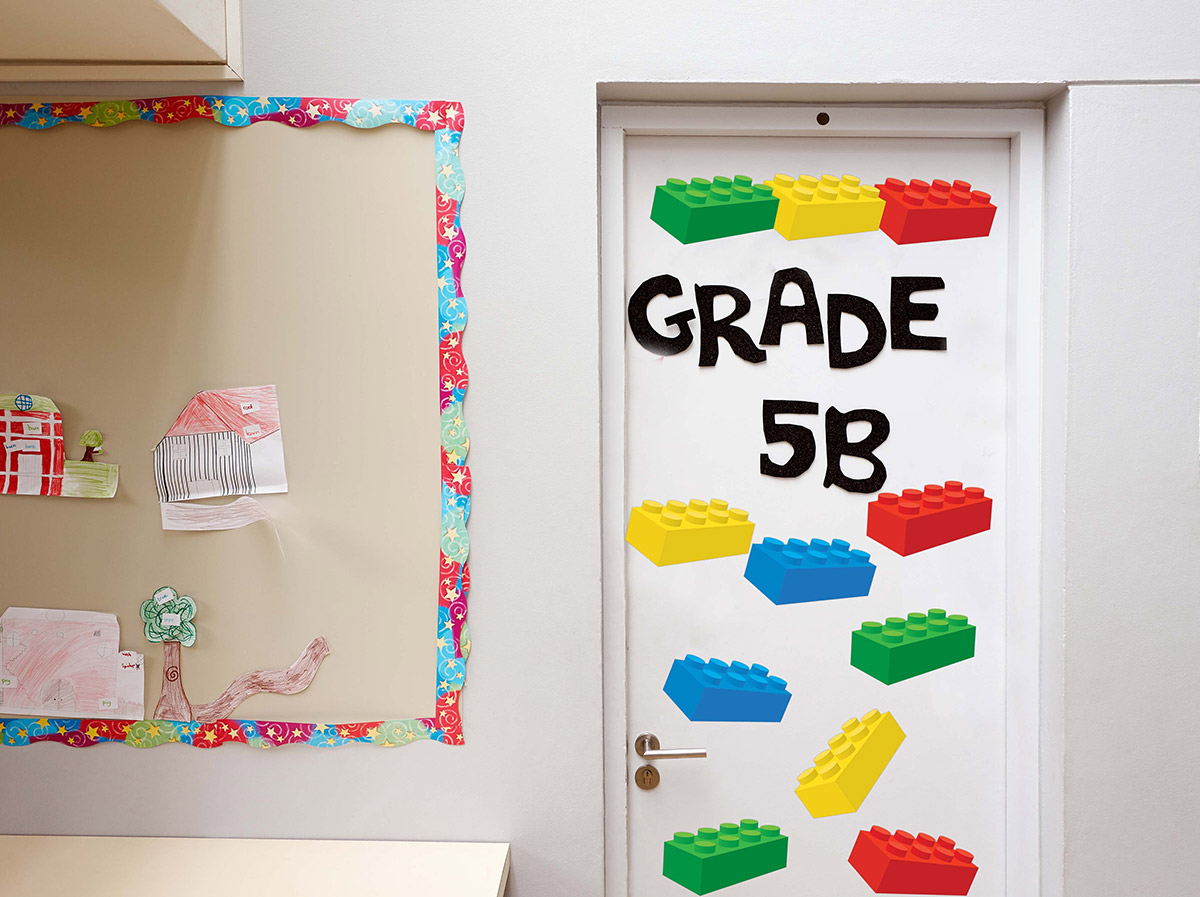 ---
Learning with Lego in the Classroom
1. Lowercase and Uppercase
Students have to match up the lower case and upper case letters of the alphabet.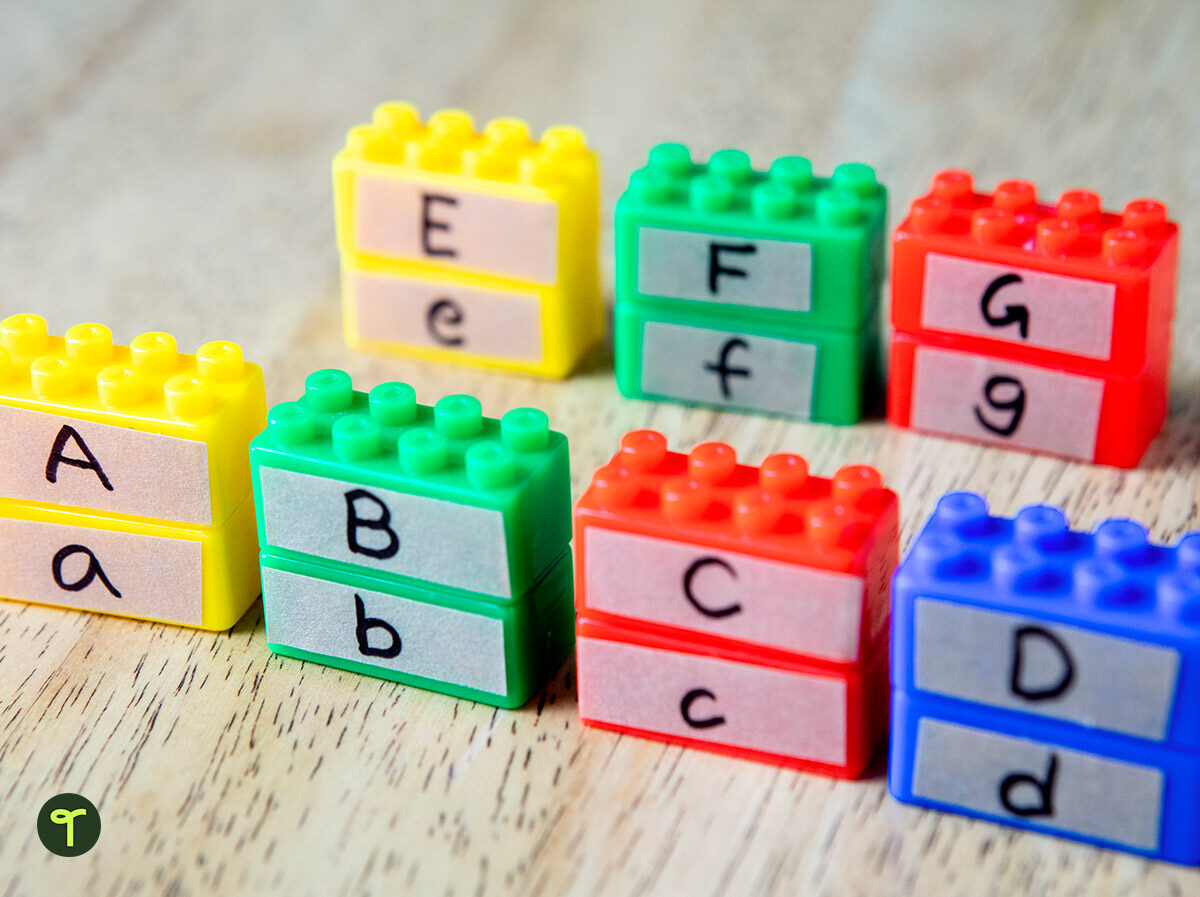 2. High Frequency Tower
Students need to say the word correctly before they add a building brick to their tower. They keep going until they get stuck on a word! Who can build the highest sight word tower? Check out our huge range of high frequency flashcards.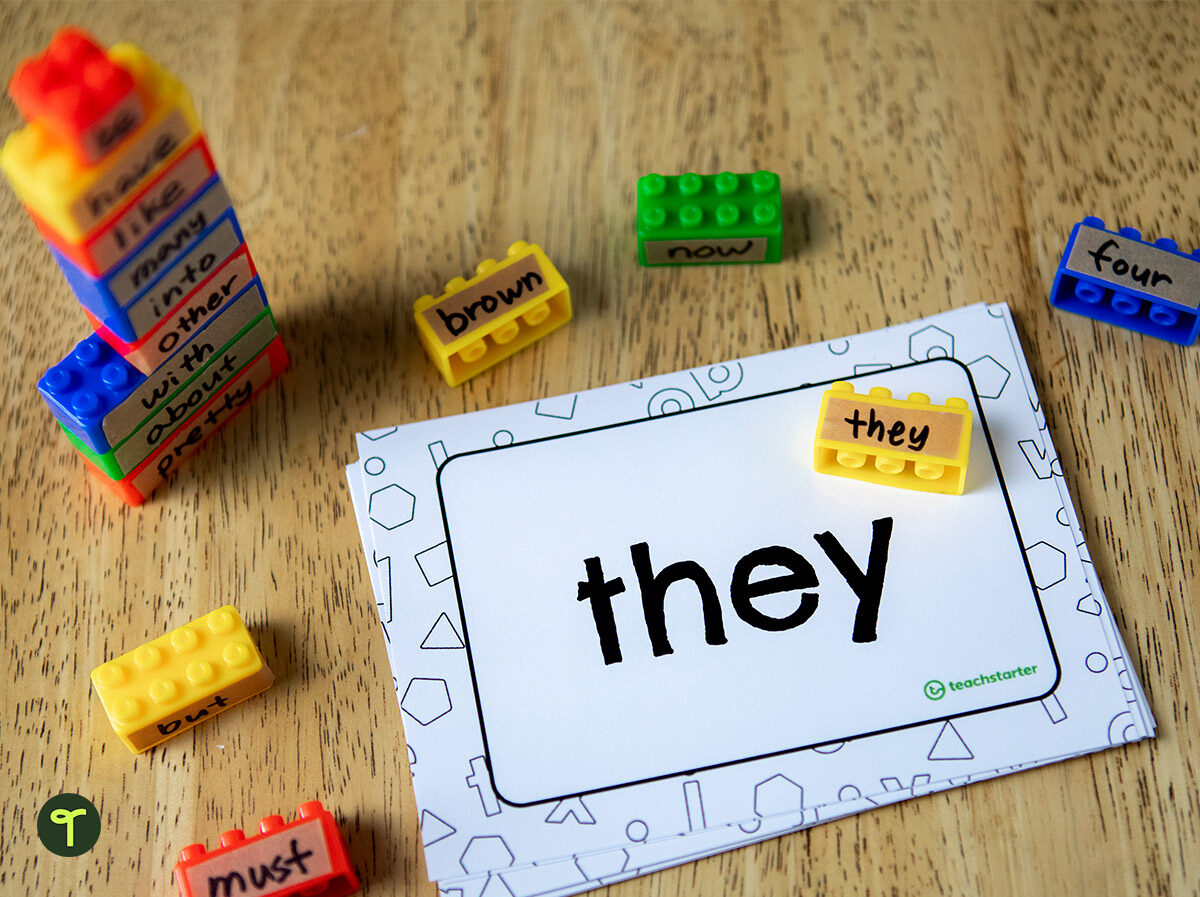 3. Sentence Structure Activity
Students pick from a range of nouns, verbs and adjective building bricks to create their very own sentence. You can colour code each word and even add punctuation marks to extend your students.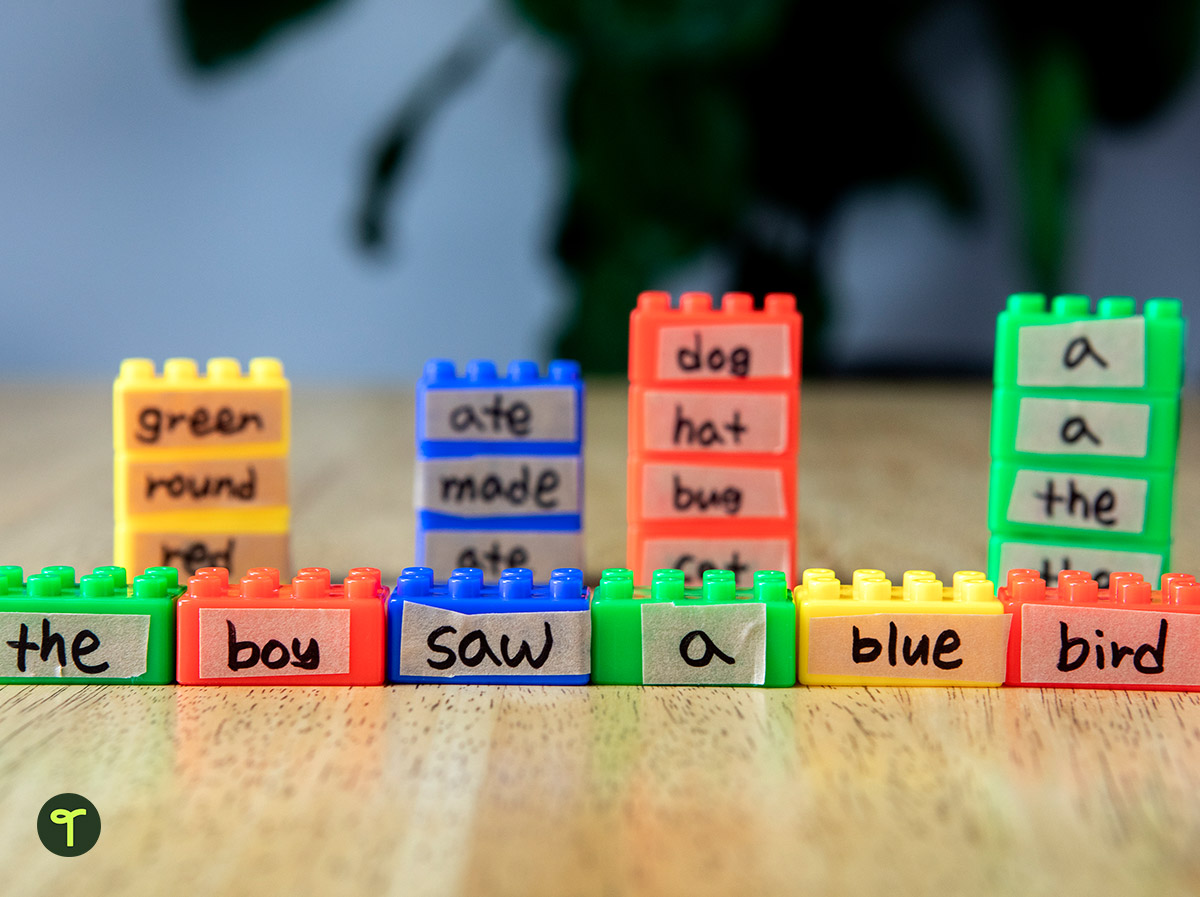 4. Segment CVC Words!
Using our CVC Flashcards, students find the matching building brick to create the word! This a fantastic way to encourage your students to segment and blend these words.
5. Greater Than or Less Than?
A great activity to help consolidate the concept of greater than or less than. Use our Greater/Less Than Crocodile Posters and 0-20 Number and Word Flashcards – Circles.
Students pick two numbers, build a tower with each number and then place the greater than or less than crocodile in the middle.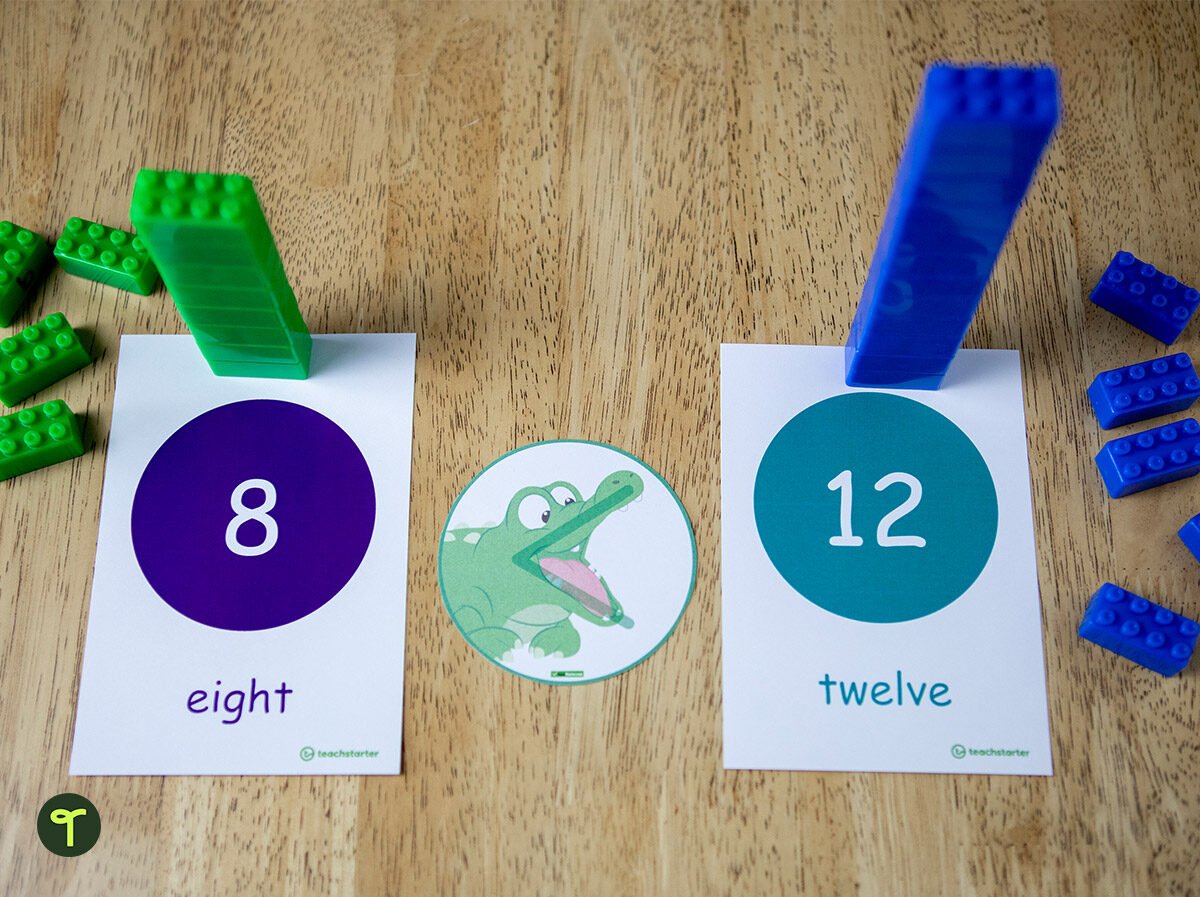 6. Fractions
A great way to demonstrate fractions with a familiar article.
Here's a great fractions game:
Prepare some Lego bricks in all sorts of colours plus two dice. 🎲
Students roll the dice – the smaller number on one dice is the numerator and the larger number in the other dice is the denominator.
Then ask the students to use the Lego bricks to create that fraction using different colours.
For example, if a child rolled a 4 and 1 they would use one red brick and 3 yellow bricks the same size to show 1/4.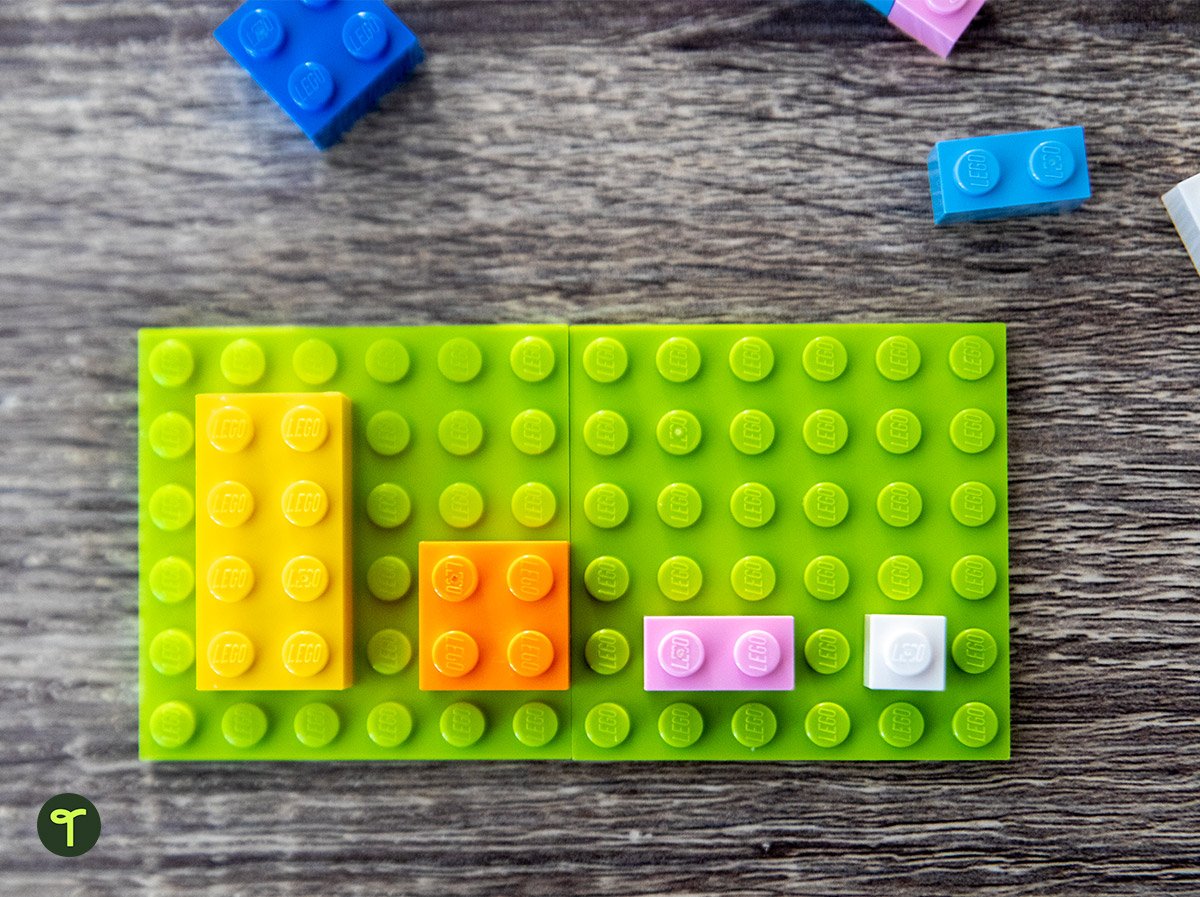 7. Estimate and Measurement
Students estimate how many pieces will cover certain articles such as an exercise book. After they have estimated, they then work out the answer.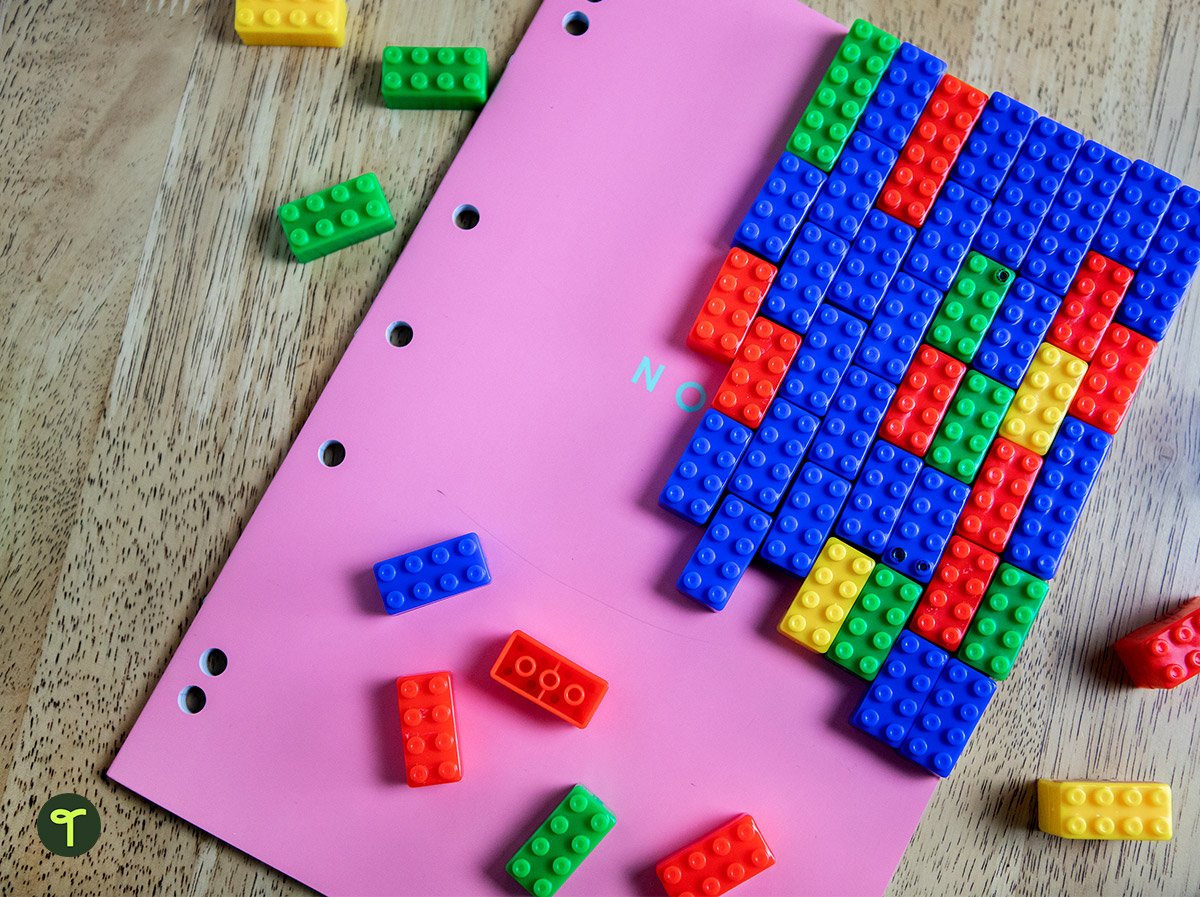 Students can estimate how many building bricks it will take to be the same height as the jar, then see how close their estimation was…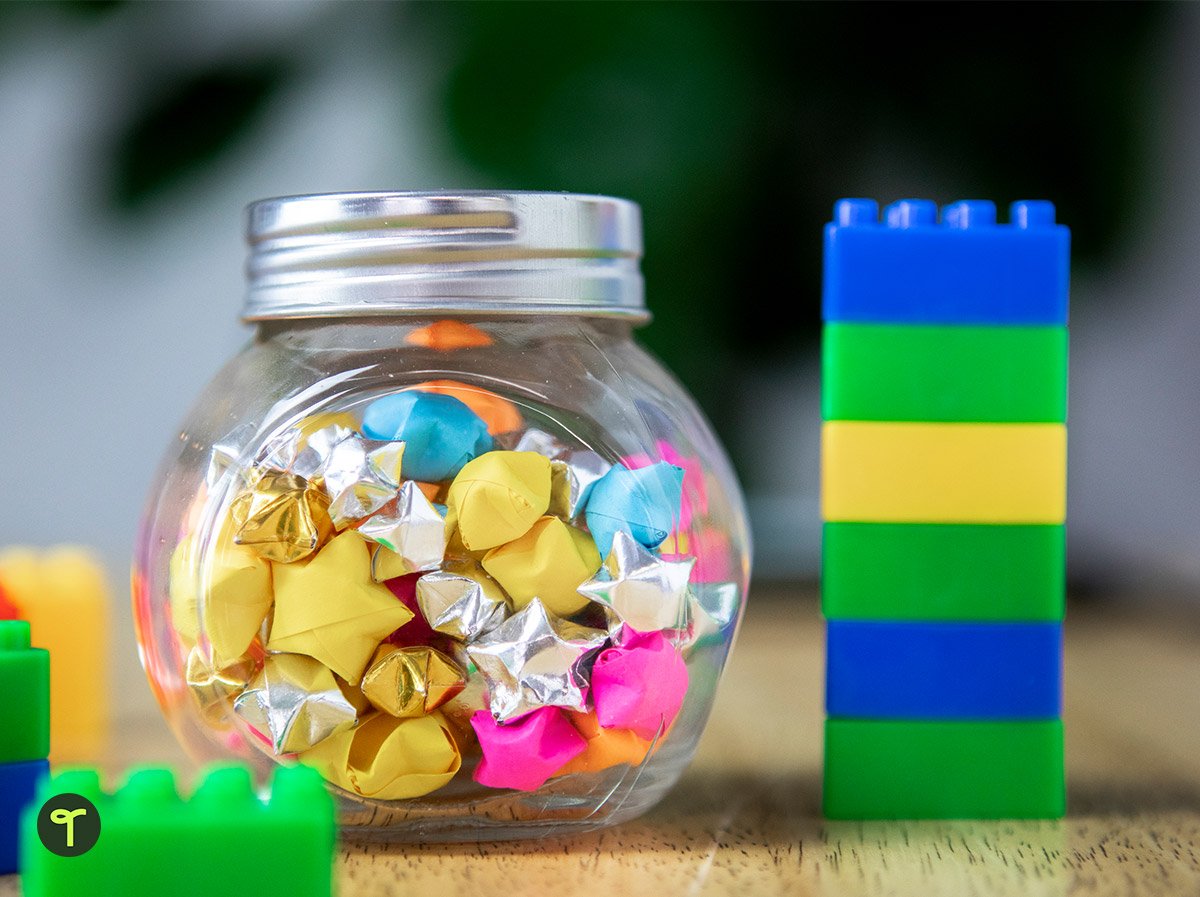 8. Counting
Using masking tape, write the numbers 1-20 on a set of building bricks. You may wish to make it slightly harder for older students, such as skip counting, or larger numbers.
Students then put the bricks in order by creating a tower!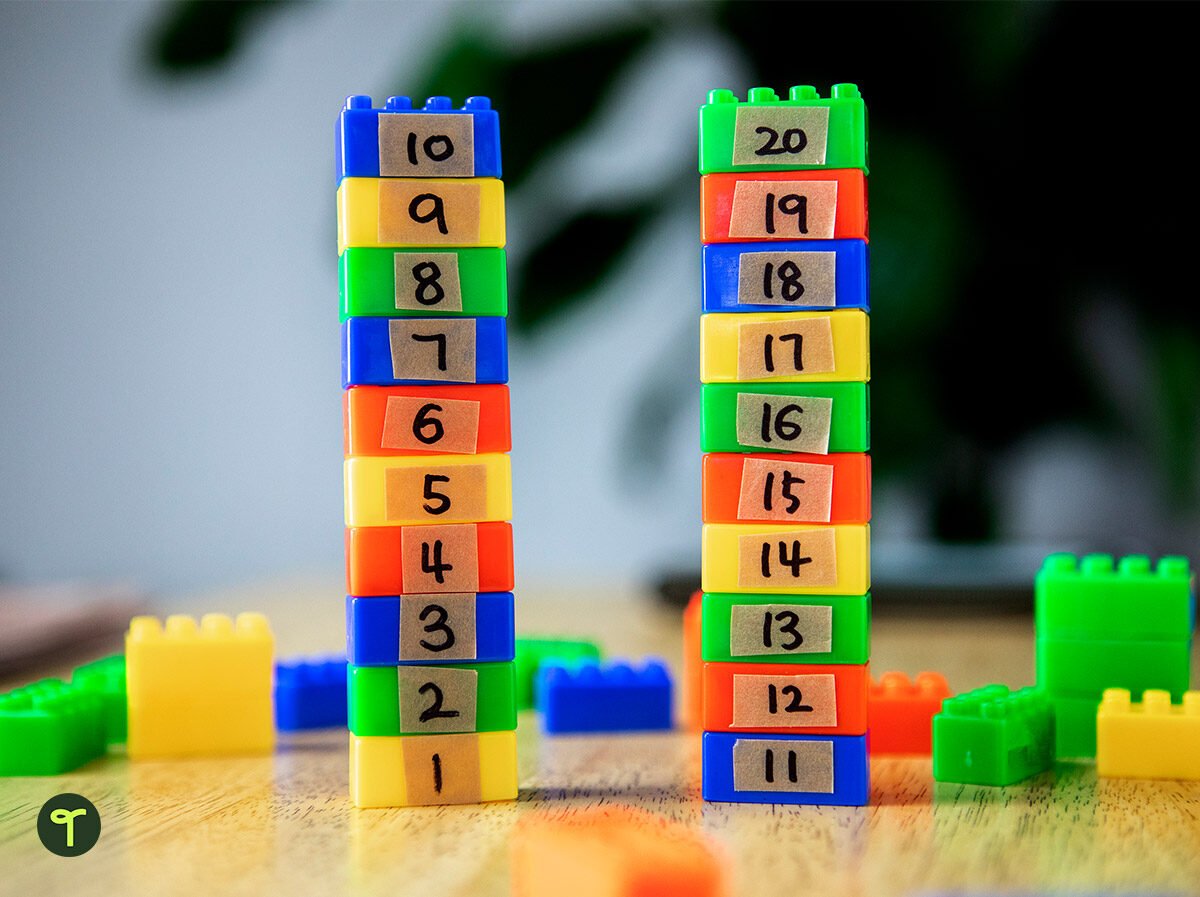 9. Sorting and Classifying
Using our Venn Diagram Template, students sort and classify a pile of building bricks. A great way to discuss the similarities and differences and how to use a Venn Diagram.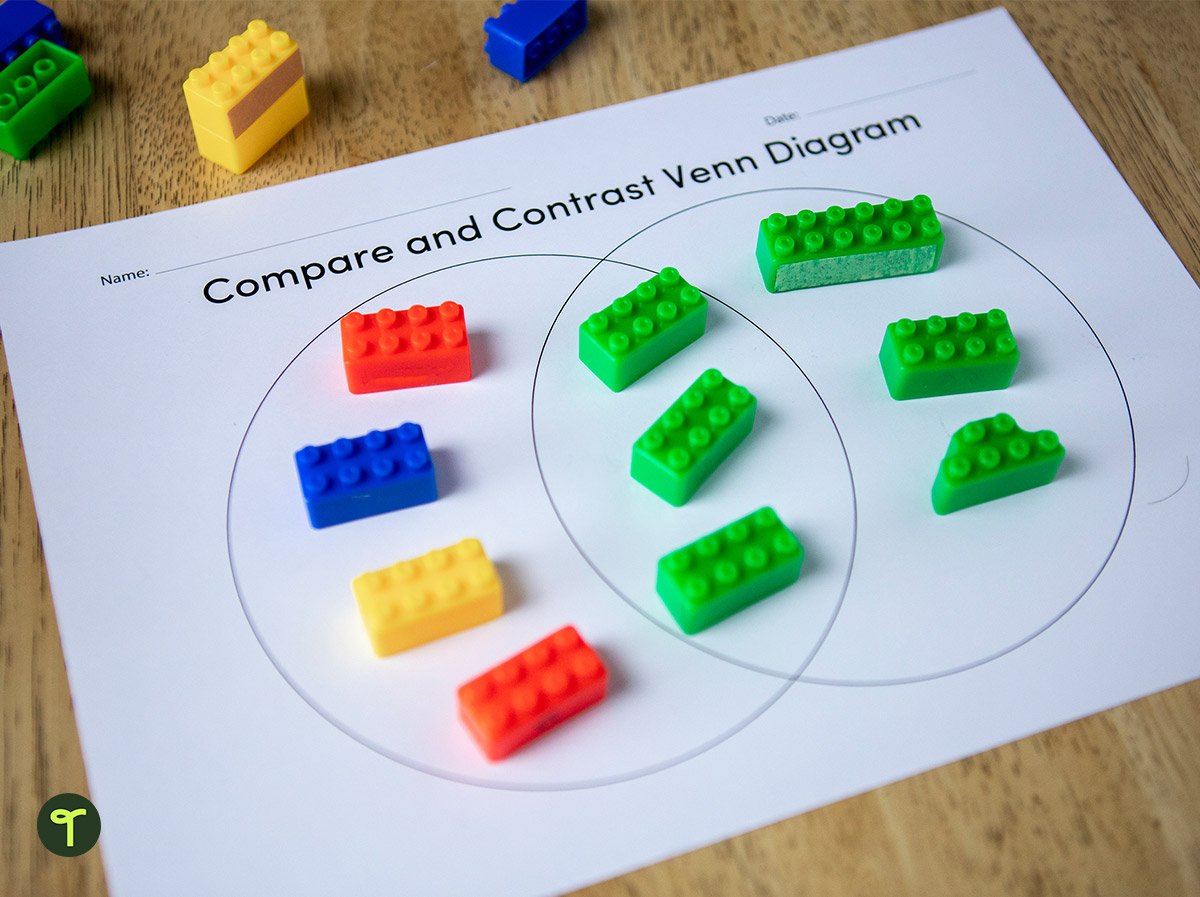 10. Build a Clock Face
Use the building bricks to create a clock face. A great way to consolidate the five minutes between each number on the clock face! Have your students create their very own clock using the building bricks and a big piece of paper.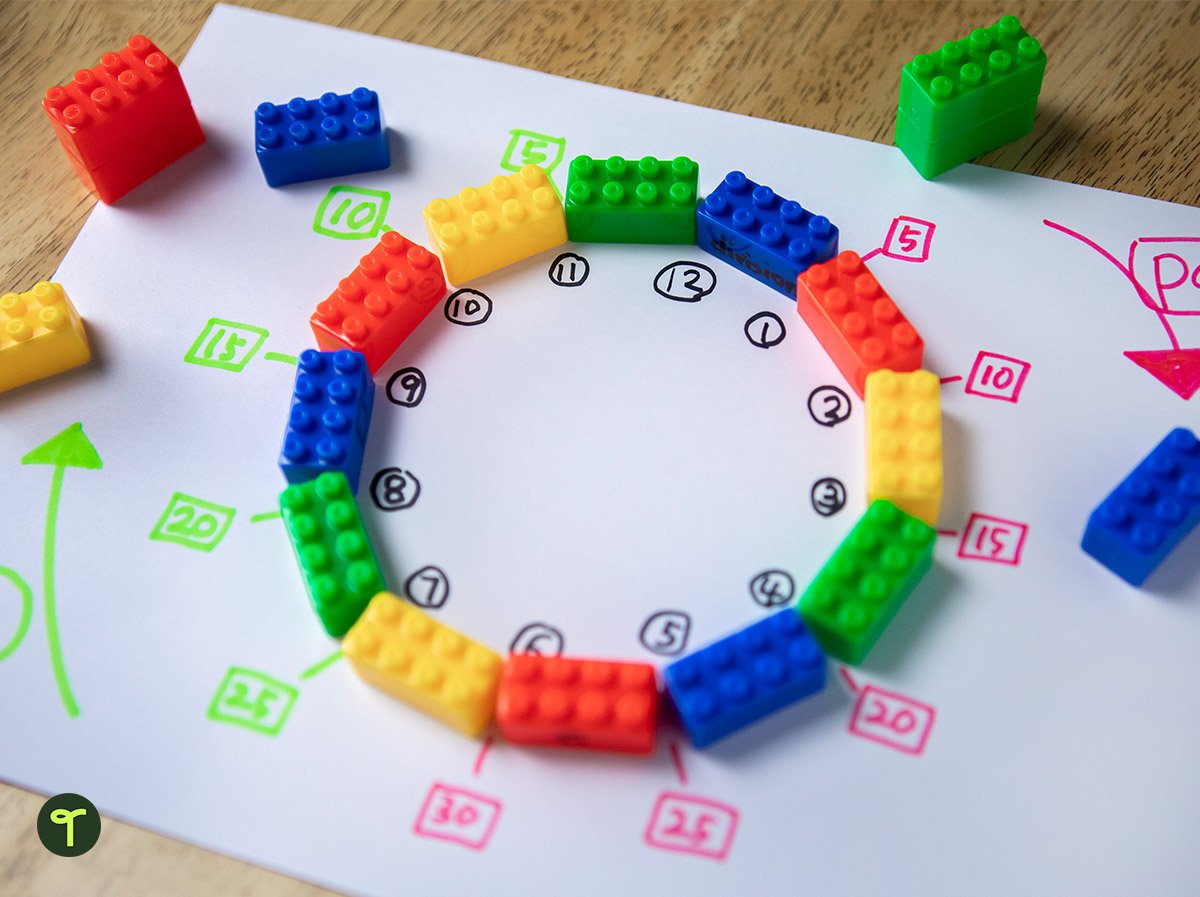 11. Coding Activity with Lego
Lego can be used for many different coding skills. In this activity students will learn about loops and sequencing. Sequencing is an order of steps given. So it may be place a line of yellow Lego pieces that is 8×2 in length, then place a line green Lego pieces on top that is 8×2 in length. Your students can then learn about a loop, which is a set of instructions that repeats itself.