World Kindness Day, when we highlight the importance of being kind to ourselves, to one another, and to the world, is celebrated each year on 13 November.
Whether you're looking for a way to celebrate World Kindness Day with your class or just some social learning about kindness, we've got you covered with fun and meaningful ways to sprinkle kindness all around the classroom (and community), which will have a lasting impact.
What is World Kindness Day?
As educators, it's up to us to inspire kindness in our young students. We already do this, incidentally, on a daily basis; helping kids navigate their world, guiding their social interactions, troubleshooting friendship issues, and modelling empathy and compassion ourselves.
World Kindness Day is a designated day to pause and consciously reflect on times when we have been shown kindness, and think about ways in which we can treat others kindly.
World Kindness Day kicked off in 2000 in Singapore, and is all about highlighting and encouraging good deeds in your home, classroom, and community. The people at the World Kindness Movement — the organization behind World Kindness Day — say "it serves as a reminder to all that simple acts of kindness have power and that together, we can all work to create a kinder world."
Currently, people (including kids) celebrate World Kindness Day in 28 countries, including Australia, and there are plenty of random acts of kindness ideas your students can do on this day … or any other day of the year!
World Kindness Day Activities for Kids
Here are some of our favourite kindness activities for kids, including the newest additions to our World Kindness Day collection.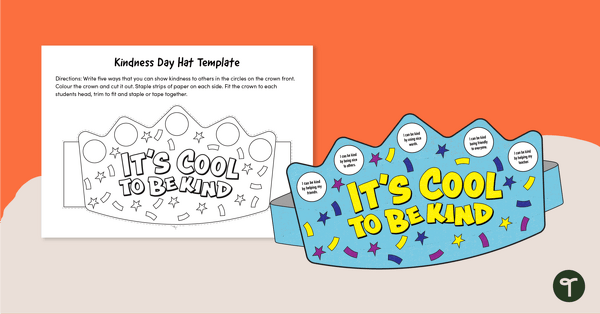 teaching resource
Make a wearable Kindness Day hat with your students.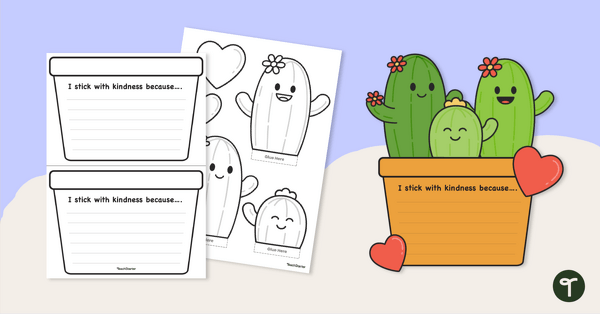 teaching resource
Discuss the importance of kindness and explore why we should 'stick with kindness' with this writing and craft activity.
teaching resource
A printable kindness reflection mini book template for kids.
Create a Kindness Rock Garden
This activity uses rocks to teach kids how to spread kindness. All it takes is some rocks from the playground, plus paint and paintbrushes and Sharpie markers. The goal is for your students to write happy and encouraging messages on the rocks to make others smile, then drop them in spots around the classroom, school, or out in the community to make someone's day.
(You can read more here about teaching kindness one rock at a time).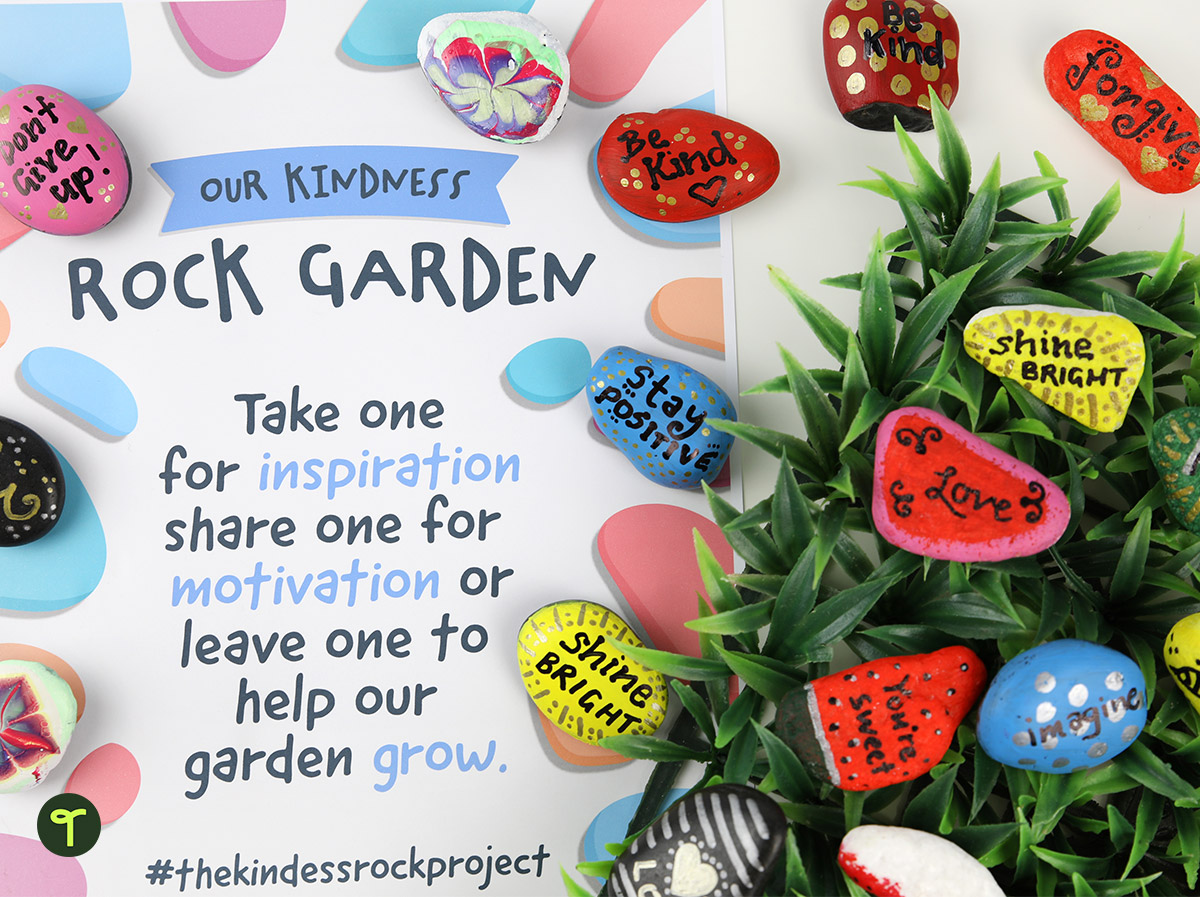 World Kindness Day Display
A beautiful visual reminder that World Kindness Day is approaching may open conversations and spark interest in the day and its meaning. Use our Kindness Classroom Display to make a start, and perhaps include some of our beautiful positivity posters to remind your class to look for the good in everyone and everything!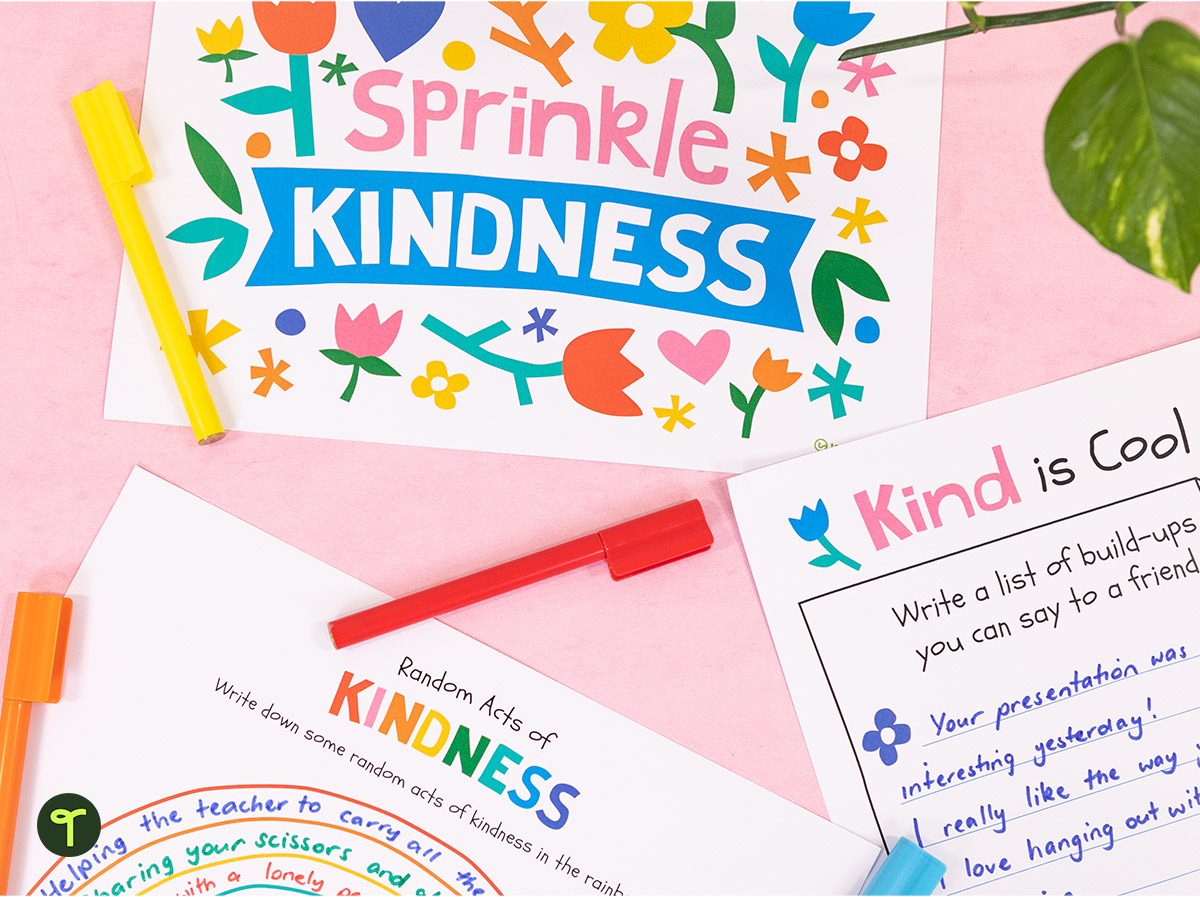 Encouraging Random Acts of Kindness
Sometimes the loveliest acts of kindness come completely out of the blue.
Our downloadable Random Acts of Kindness Calendar encourages students to complete 16 kind tasks over the course of a month.
Reward Kindness
No matter how (seemingly) small, children's acts of kindness deserve our recognition. Whether it's a verbal build-up or a tangible reward, like one of our gorgeous certificates, children love receiving an acknowledgment.
A Kindness Experiment with Impact
A few years ago, global furniture retailer IKEA released their Bully a Plant advertising campaign. Within days the campaign had gone viral on social media. You may wish to show your students the effects kind and cruel words had on two different plants. It's an eye-opener!
Kindness- Filled Compliments Box
We all know how wonderful it feels to receive an unexpected compliment. A compliment is like a little gift that puts a spring in your step for the rest of the day. Why not encourage our students to give each other some build-ups, and get that good energy flowing through our schools?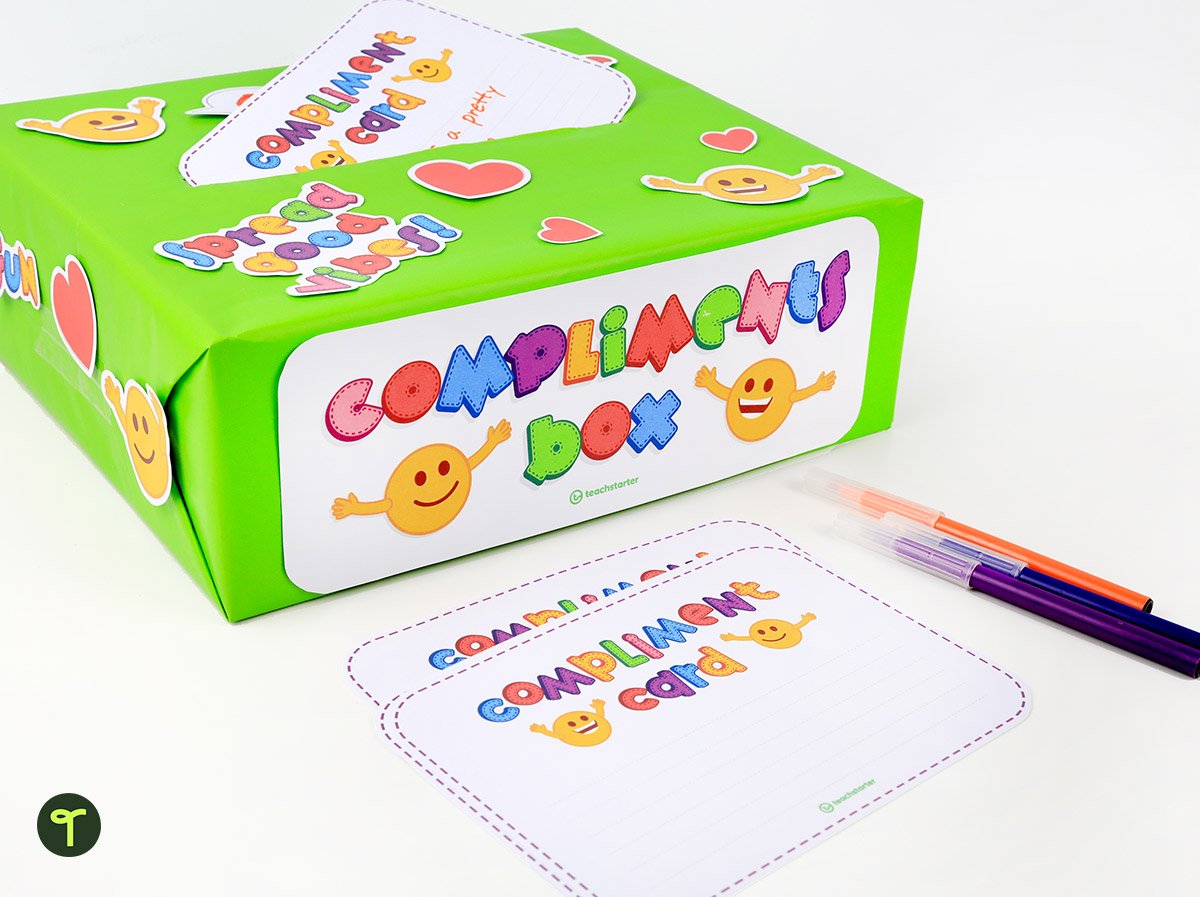 To create your own Compliments Box in our resource for your class, download our Compliments Box Decorations and Compliments Cards resource.
Make Kindness Chatterboxes
Kids love making chatterboxes! Our downloadable chatterbox template allows students to write kind acts they wish to complete on the inside of their chatterbox!
Kindness is a Chain Reaction!
In this simple activity, students write any random acts of kindness that happened to them during the week. They then pop it in the completed links and at the end of the day, the links are added to the Links of Kindness chain! How long can your chain get over the course of a term?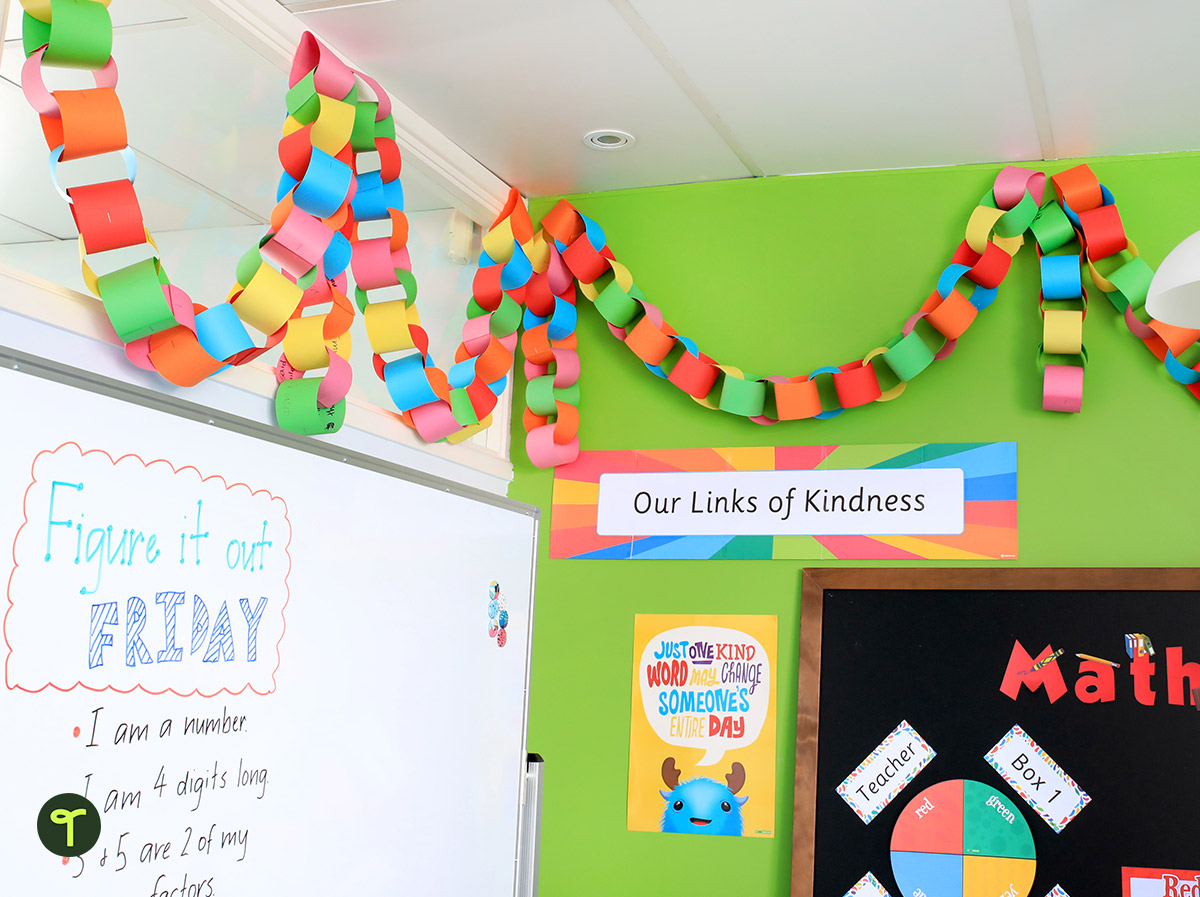 Create Kindness Mini Books
Being kind requires thoughtfulness, and that's exactly what these mini kindness books are all about — there's space to:
list random acts of kindness
draw a picture of what kindness looks like
list out build-ups for a friend
personal affirmations
write down ways you can be kind to the environment.
Kindness in Chalk
As the weather warms up, World Kindness Day is a lovely time to take your kids outside with some sidewalk chalk and let them share the love with everyone who passes by! They can write kind notes or do something more simple like drawing a rainbow just to make people smile.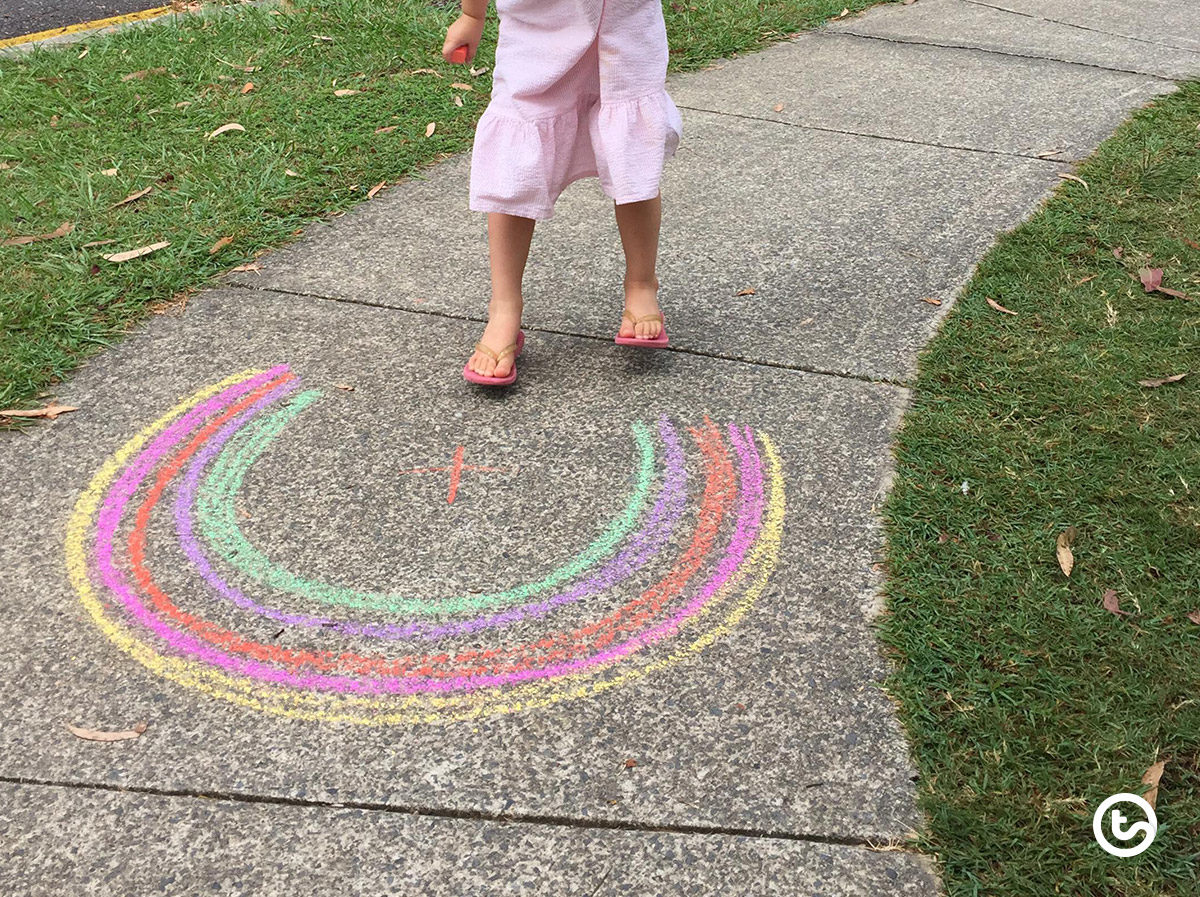 The Wrinkled Heart
This Wrinkled Heart exercise is an old one but it's got a message that truly sticks.
Print off a class set of paper hearts with the message:
Before you speak, think and be smart. It's hard to fix a wrinkled heart.
Each student receives a pristine heart. You may ask them to cut it out or shade it. Then ask the students to crumple their heart up as tightly as they can. Ask them to unfold the heart and make it flat again, just as it was when they received them.
When your students realize that the damage to the paper cannot be "undone", this is the demonstration that once words are said, the damage they cause to others may not be reversible.
This is a powerful lesson for children of all ages!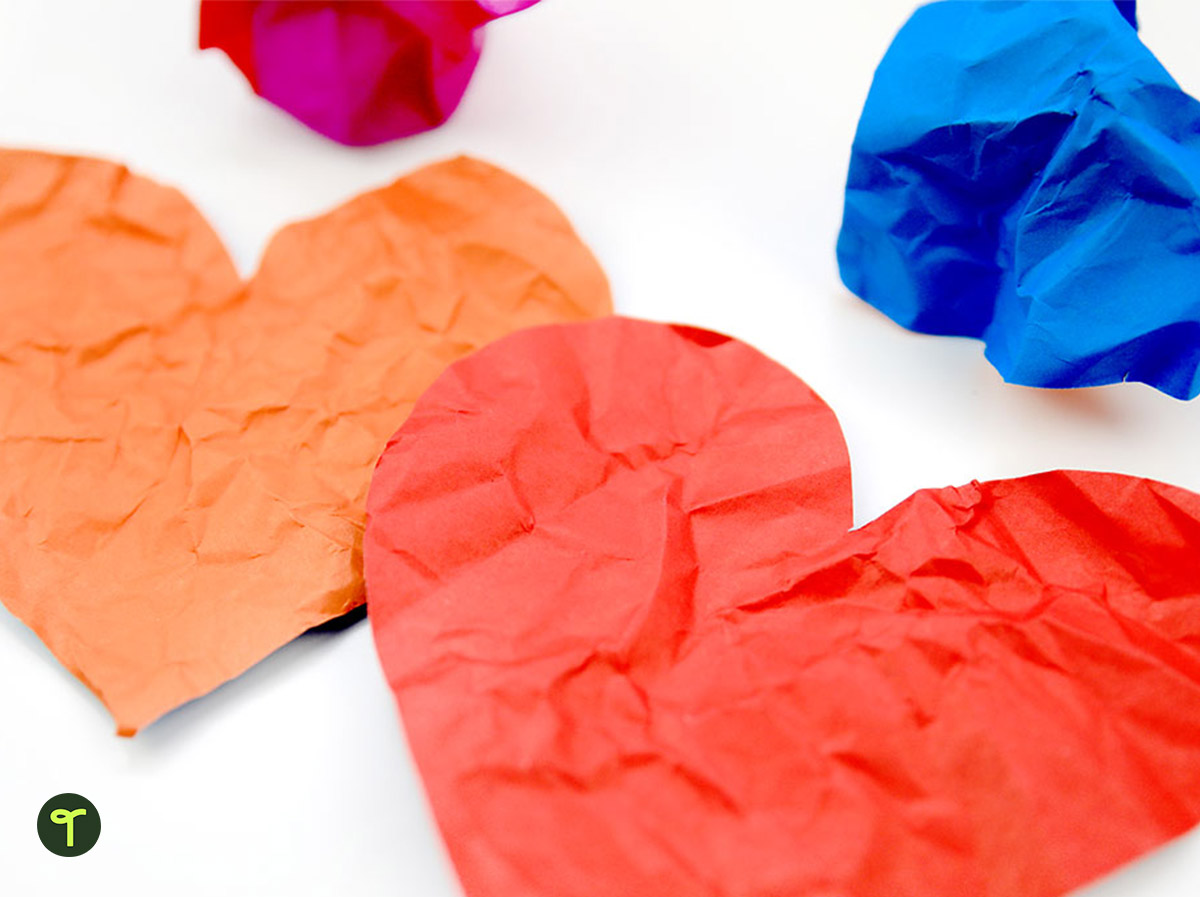 What's your favourite way to spread kindness around your school?
We hope that you have a lovely World Kindness Day with your class this year!