Have some fun and build grammar skills with an adverb charades activity.
What is an Adverb? Let's Find Out!
An adverb is a word that is used to modify verbs, adjectives and other adverbs. Many adverbs end in '-ly' and they usually appear next to the word that they modify. Students often struggle with identifying adverbs and using them in their writing, so we've created a fun (and active) game of charades to help them grasp the concept.
This resource includes:
Students will love this combination of drama and grammar practice! Students choose a verb and an adverb to act out, without using any words. The audience tries to guess the combination. Someone becomes the next performer when they correctly guess. This activity can be used as a parts of speech review and could be revisited over several days.
Tips for Differentiation + Scaffolding 
A team of dedicated, experienced educators created this resource to support your English lessons. 
If you have a mixture of above and below-level learners, check out these suggestions for keeping students on track with the concepts: 
🆘 Support Struggling Students
Help students who need assistance understanding the concepts by:
providing access to a dictionary or list of the meanings of different adverbs in the set

playing the game in a small group

providing students with an adverbs anchor chart to use during the activity.
Easily Prepare This Resource for Your Students
Use the dropdown icon on the Download button to choose between the PDF or Google Slides version of this resource. 
Print on thick card for added durability and longevity. Place all pieces in a folder or large envelope for easy access. 
---
This resource was created by Lindsey, a Teach Starter Collaborator. 
Don't stop there! We've got more activities and resources that cut down on lesson planning time: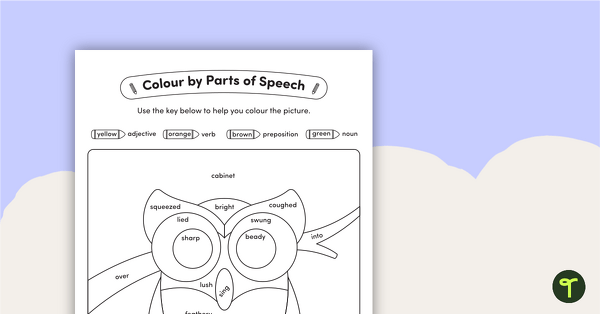 teaching resource
Consolidate parts of speech by colouring nouns, adverbs, verbs and interjections on the owl.
teaching resource
A poster explaining adverbs of frequency and how they are used.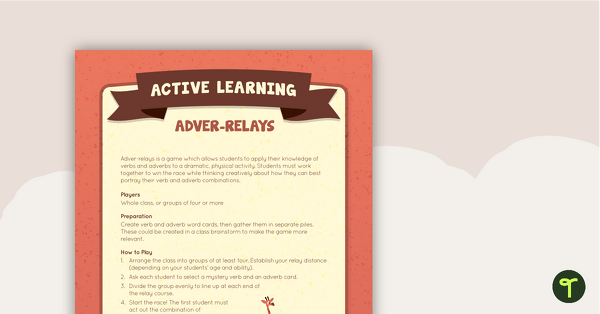 teaching resource
A whole class active game that encourages learning through a physical setting.