An infographic poster to display in the classroom showing the steps of the bill process.
Use this teaching resource in the classroom when learning the process of a bill in Australian Government.
Display the poster so that students can refer to it when sequencing the eight major steps of a bill before it becomes a law or 'Act of Parliament'.
Students can use The Path of a Bill Worksheet to record the process.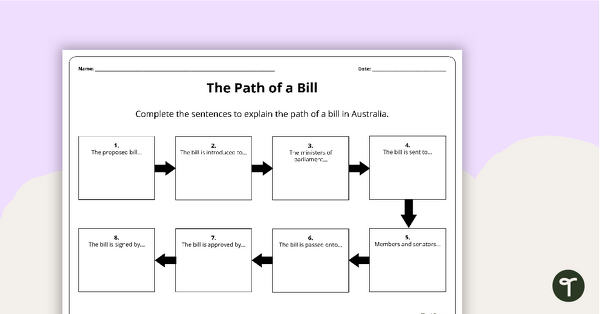 teaching resource
A worksheet for students to explain the path of a bill in Australia.