A game to reinforce the skill of reading scaled instruments when measuring mass.
This interactive card game can be used with the whole class to strengthen skills in reading scales to measure grams and kilograms.
An Engaging Way to Do Some Drill and Practice
We all know the importance of repetition when perfecting a skill. Why not improve your students' chance of success through playing a game?
This game begins with the student who has the 'I am the start' card. They state the metric mass indicated and read the rest of the card aloud. The student who has the card with the matching mass reads what is on their card. Play continues in this way until the last person who has 'I am the finish'.
A mixture of different types of scales and a variety of graduations are included to keep your students on their toes! The graduations switch between:
After an Easier Alternative?
Our goal is to help students become more proficient at reading scales to measure metric mass. If this resource is too challenging for your students, or you wish to scaffold the learning and lead into playing the game, why not try these resources: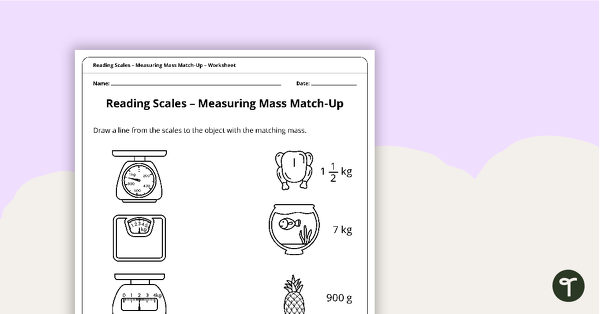 teaching resource
A worksheet to give students practice at reading scales to measure mass.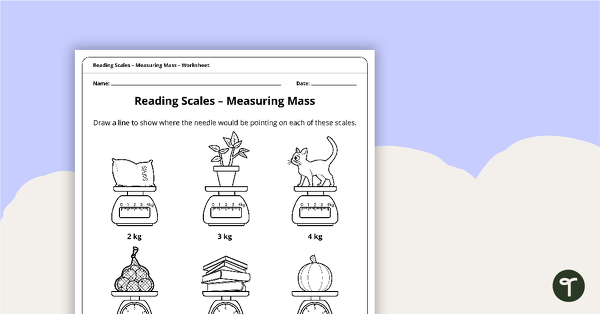 teaching resource
A worksheet for students to use when learning to read scaled instruments to measure mass.