Get creative on International Dot Day with a creativity challenge worksheet for early years students.
Get Creative with International Dot Day Activities 
We've put together the perfect Dot Day activity worksheet for you to share with your students on Dot Day. This worksheet presents your early years students with a challenge to turn a series of twelve blank circles into unique objects within a five-minute time frame.
This activity encourages students to think outside the box (or circle) and use their imagination to make something simple into a creative masterpiece. 
What is Dot Day? 🟡
Dot Day is a day to connect, collaborate, and create. Teachers and students around the globe participate in Dot Day by writing, drawing, painting, and making works of art in the classroom.
Tips for Differentiation + Scaffolding 
In addition to independent student work time, use this worksheet as an activity for:
Easily Download & Print 🖨️
Use the dropdown on the Download button to download the colour or black and white PDF version of this resource. 
Turn this teaching resource into a sustainable activity by printing on cardboard and slipping it into a dry-erase sleeve. Students can draw their pictures with a whiteboard marker, erase, and play again and again!
Get more worksheets to have handy!
---
Don't stop there! We've got more activities to shorten your lesson planning time: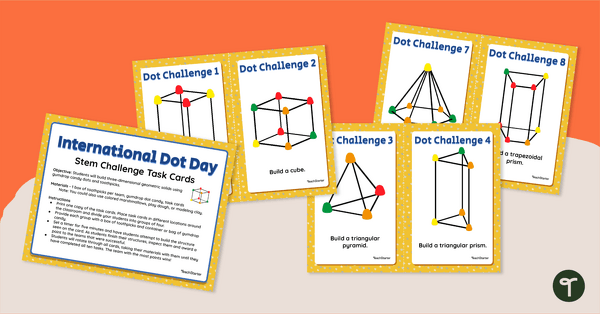 teaching resource
Integrate science, engineering and art with a set of International Dot Day STEM task cards.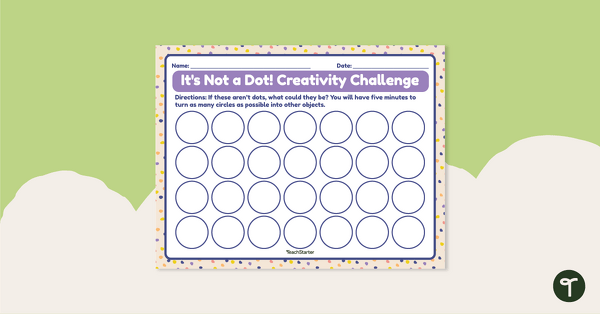 teaching resource
Get creative on International Dot Day with a creativity challenge worksheet for older students.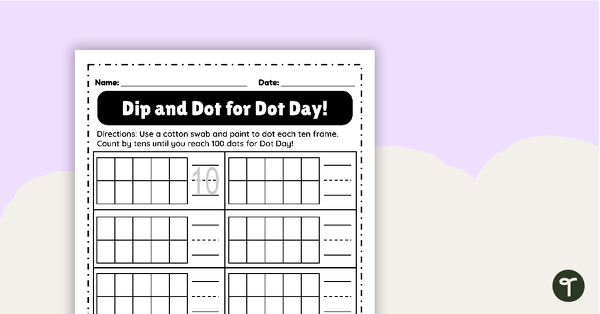 teaching resource
Celebrate International Dot Day with this fun, hands-on way to practise counting to 100.