Get creative on International Dot Day with a creativity challenge worksheet for primary grade students.
Get Creative with International Dot Day Activities
What is Dot Day? International Dot Day is an international holiday celebrated by both children and adults. Dot Day is a day to connect, collaborate, and create. Teachers and students around the globe participate in Dot Day by writing, drawing, painting, and making works of art in the classroom.
We've put together the perfect Dot Day activity worksheet for you to share with your students on Dot Day. This worksheet presents your elementary school students with a challenge to turn a series of twelve blank circles into unique objects within a five-minute time frame.
This activity encourages students to think outside the box (or circle) and use their imagination to make something simple into a creative masterpiece. 
Tips for Differentiation + Scaffolding 
In addition to independent student work time, use this worksheet as an activity for:
Easily Download & Print
Use the Download button to download the PDF resource file.
Turn this teaching resource into a sustainable activity by printing on cardstock and slipping it into a dry-erase sleeve. Students can draw their pictures with a whiteboard marker, erase, and play again and again!
Get more worksheets to have handy!
---
Don't stop there! We've got more activities to shorten your lesson planning time: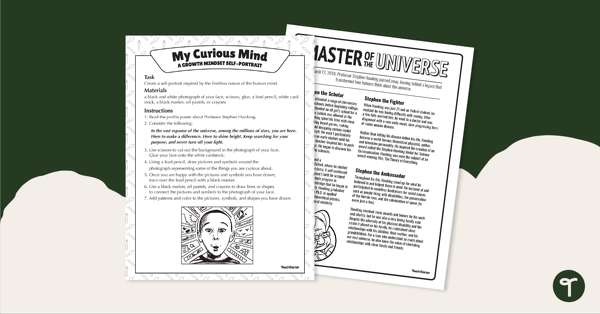 teaching resource
Create a self-portrait inspired by the limitless nature of the human mind with this art activity.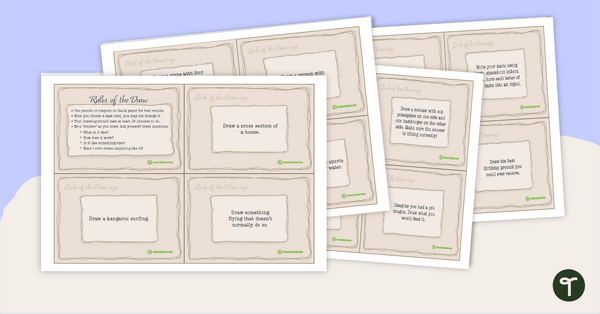 teaching resource
A set of 35 drawing prompt cards.