Encourage your students to illustrate the day and night cycle with this free worksheet.
What Causes Day and Night?
Is this a question that has been popping up in your science class? If you are teaching about the day and night cycle, your students will more than likely have questions about this topic. Let's take a quick look at what causes our skies to move from light to dark each day.
Day and night are caused by the rotation of the Earth on its axis. The Earth rotates once every 24 hours, or one day. As the Earth rotates, different parts of the planet receive sunlight while others are in darkness, creating the day and night cycle.
The reason for this is that the Earth is a sphere, so only half of the planet can face the sun at any given time. As the Earth rotates on its axis, the part of the planet facing the sun experiences daylight, while the part facing away from the sun experiences darkness, or night.
Tips for Differentiation + Scaffolding 
Use this teaching resource when exploring the concepts of night and day with your students.
Following the instructions provided on the worksheet, students create an annotated diagram that explains how night and day happen.
In addition to independent student work time, use this worksheet as an activity for:
Lesson warm-up

Homework assignment

Whole-class review (via smartboard)
If there are students in need of an additional challenge, encourage them to create a comic or infographic explaining the day and night cycle.
For students who need additional support, encourage them to reference a poster or anchor chart to help illustrate when parts of Earth receive daylight.
Easily Download & Print
Use the dropdown icon on the Download button to choose between the PDF or editable Google Slides version of this resource. 
Turn this teaching resource into a sustainable activity by printing on cardboard and slipping it into a dry-erase sleeve. Students can record their answers with a whiteboard marker, then erase and reuse them.
Get more worksheets to have handy!
---
Don't stop there! We've got more activities to shorten your lesson planning time: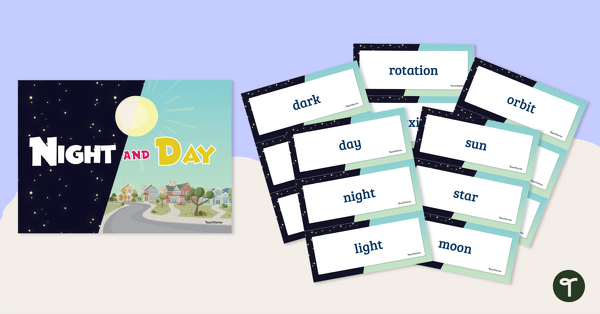 teaching resource
A set of vocabulary words related to night and day.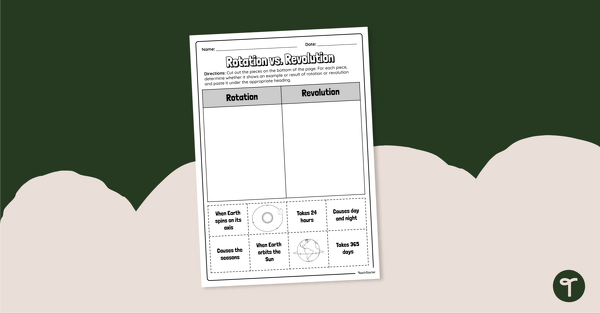 teaching resource
Demonstrate an understanding of rotation vs. revolution with this cut and paste worksheet.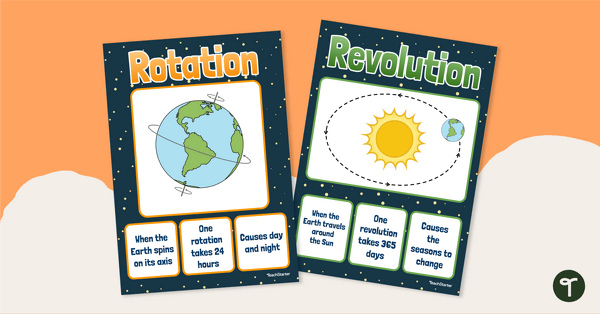 teaching resource
Display information in your classroom about the differences between rotation and revolution with this poster set.