Form words by blending onsets and rimes using this interactive Google Slides activity.
Building Words… It's As Easy As Onset + Rime!
The ability to segment words into their onset (the beginning consonant sound) and rime (the vowels and consonants after the onset) is an important aspect of phonological awareness.
Developing an understanding of onset and rime in words can help students to notice words that share the same phonological pattern. This, in turn, can assist when spelling words that belong to the same word family. For example, students who have learnt the word 'shop' can apply this same spelling pattern to words that share the same rime, such as 'stop', 'top' and 'hop'.
This resource works in a similar way to printed peg cards. In this interactive version, students will build the word to match images shown by dragging a star over the top of the rime that correctly completes the word.
Tips for Differentiation + Scaffolding 
A team of dedicated, experienced educators created this resource to support your literacy program. It can be used in whole-class or small-group setting, or as an individual activity for more-capable, independent learners.
We suggest the following differentiation strategies to support the diverse needs of your learners:
🆘 Support Struggling Students
Provide an alphabet poster to remind students of letter-sound correspondences for the 26 letters of the alphabet.
➕ Challenge Fast Finishers
Encourage fast finishers to create a list of word families using the CVC words included in the resource.
🧑‍ Group Learning
Project the slides onto a screen and work through them as a class by having students record their answers in their notebooks or on mini whiteboards.
Easily Prepare This Resource for Your Students
Click the Download button to access the interactive Google Slides document.
Assign this interactive activity to Google Classroom. Please be sure to open in Edit mode, not Presentation mode. Students click/drag/drop/type to build words.
---
This resource was created by Lindsey Phillips, a Teach Starter Collaborator. 
Looking for more great resources to compliment your phonics instruction? Look no further, we have you covered!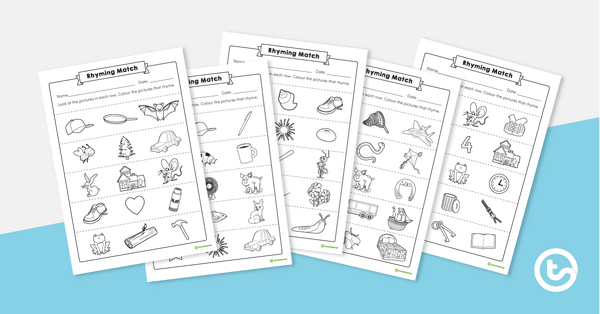 teaching resource
Identify rhyming words through images with this set of 5 worksheets.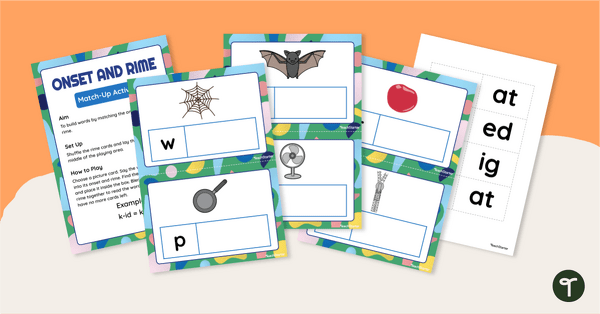 teaching resource
A hands-on activity to enable students to practise building words by matching the onset and the rime.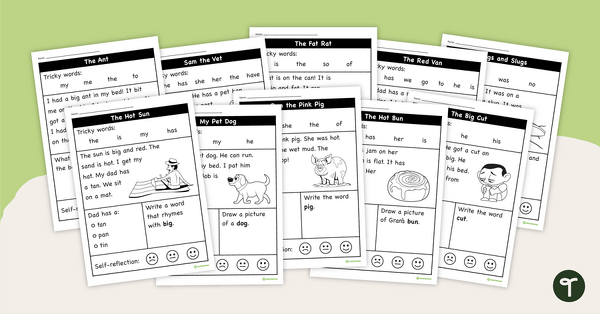 teaching resource
A set of 10 decodable text worksheets for early readers.