Identify strengths and areas of growth by asking students to reflect on their self-image, self-esteem, and ideal self.
What Is Self-Perception?
Self-perception is the way one sees themself as a person. There are three components that make up our self-perception: self-image, self-esteem and our ideal self.
This worksheet encourages students to explore their self-perception. The first section asks students to list things they like about themselves or things that they do well. The second section asks the students to think about two areas of weakness and develop them into growth statements.
Ways to Use This Self-Esteem Worksheet 
Some students can find self-reflection challenging. As teachers, it's important to realise that some students may be willing to share their responses openly with the class, while others may wish to keep their reflections private. It's important to respect these personal choices!
You may wish to complete this activity:
as a whole-class
in small groups
as an individual task.
Before You Download
Use the dropdown icon on the Download button to choose between the PDF or Google Slides version of this resource.
---
This resource was created by Jennifer Hall, a Teach Starter collaborator. 
Don't click away just yet! We think your students will love these self-esteem activities and resources too: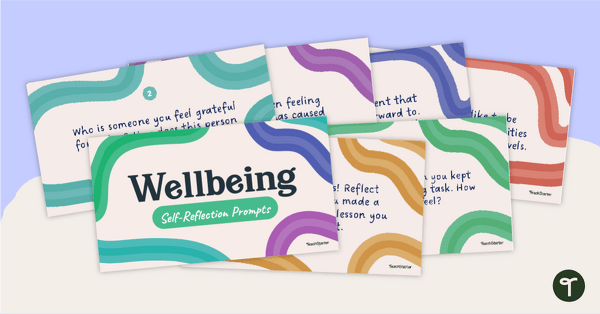 teaching resource
Make mental wellness check-ins a regular part of your day with our collection of 50 student self-reflection prompts.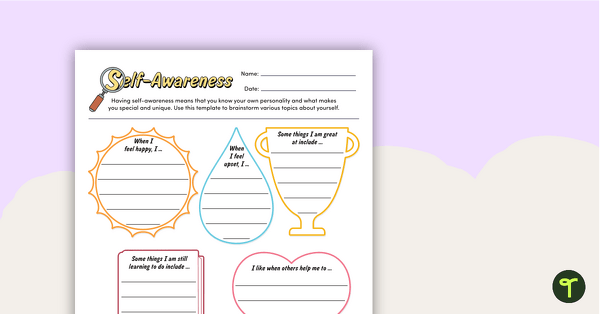 teaching resource
A template for students to use when exploring aspects of their personality.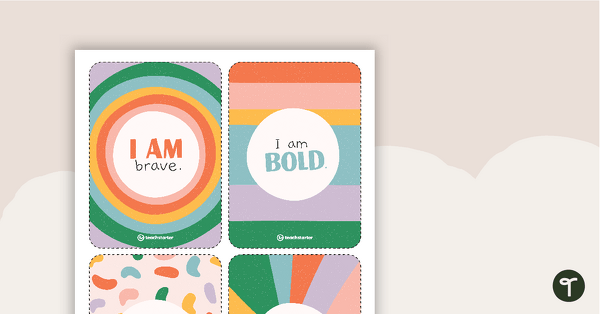 teaching resource
A set of 24 inspiring positive affirmation cards to encourage a growth mindset, self-confidence and self-belief.