A 15 page editable PowerPoint presentation to use as part of a numeracy lesson when teaching place value and number sequencing to younger students.
Use this PowerPoint presentation in the classroom when learning to identify the sequence of numbers.
The topics covered in this PowerPoint include:
sequencing numbers in digits and in words to and from 1 to 20
building on number sequences to count beyond 10
identifying missing numbers in a sequence.
This teaching resource includes links to the following place value worksheets:
teaching resource
A fun sausage dog themed place value activity to use in the classroom when sequencing numbers from 1 to 9.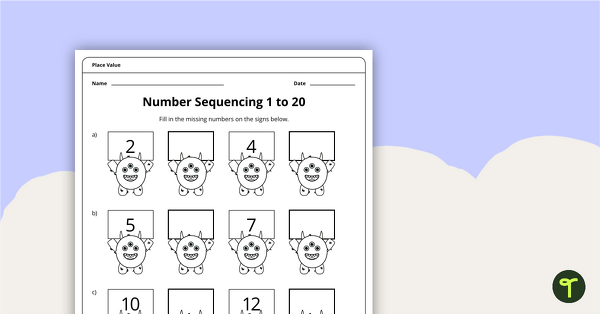 teaching resource
A monster themed place value worksheet to use when identifying the missing numbers in a sequence.