Play this interactive game with your new class to break the ice in the first week of a new school year.
Sit Down If…
…you have eaten chocolate today.
…you didn't make your bed this morning.
…you have an 'f' in your first name.
…you wear a size 5 shoe.
Are you still standing? Or have you already been eliminated?
This beautifully simple icebreaker game will have your students laughing and enjoying themselves from the very first moment of a new school year!
How to play 'Sit Down If…'
All students begin the game by standing up.
As each 'sit down if…' scenario is posed, a number of students may have to sit down.
Every so often, a 'back-in-the-game bonus' scenario is posed that may allow certain students to rejoin the game.
Keep playing until only one student remains and is crowned the winner!
Over 30 'sit down if…' statements are included in the game! The PowerPoint template is editable, should you wish to add more statements for additional play.
---
Love this getting-to-know-you game? We have plenty more to share with you!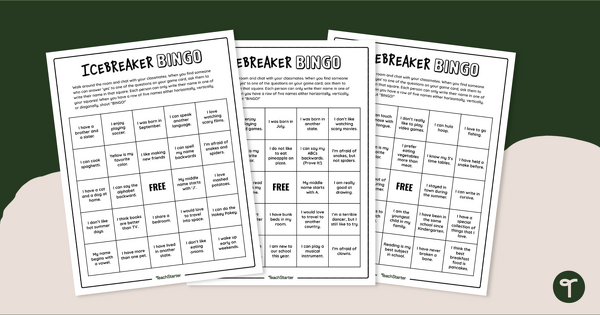 teaching resource
Kick off a new school year with a Getting to Know You Icebreaker Bingo!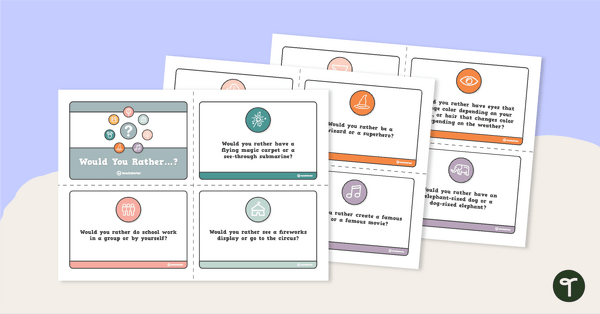 teaching resource
Would You Rather use this set of 31 question cards or eat a can of worms?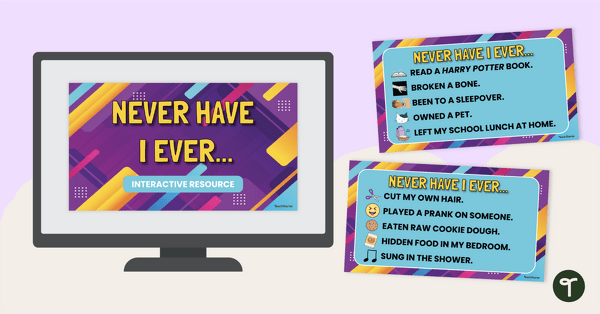 teaching resource
Have some back to school fun with a child-friendly version of the popular getting-to-know-you game, 'Never Have I Ever'.