Help your students to keep calm when they are experiencing heightened emotions with this social story mini-book.
Let's Be Social – Stories for the Classroom
Many children find it challenging to regulate strong emotions. Children need to be guided along the path of finding calming down strategies that work for them. What works for one child may not be the best strategy for their classmates.
Teach Starter has created a printable mini-book to help your students learn strategies to calm down when their emotions are heightened. Each page is designed in a simple manner with real-life photographs to help students make connections and understand the examples. In this mini-book, students will learn strategies such as:
I can take a break in a calm, quiet space.

I can take three deep breaths.

I can get a drink of water or go for a short walk.

I count slowly to ten.

I can talk to an adult about my feelings.
The last page of the mini-book also poses a question with three picture choices for students to choose from as their answer.
Multiple Applications for This Keeping Calm Mini-Book
This social narrative story can be used in a variety of different ways with your students. It could be used as a:
whole-class lesson (via smartboard)

collaborative group activity

targeted teacher-student activity

take-home resource. 
Easily Download and Print This Social Story
Use the dropdown icon on the Download button to choose between the PDF or editable Google Slides version of this resource. 
Print on cardboard for added durability and longevity. Cut each page along the dotted line, stack the pages together and secure them with staples.
We recommended double-sided printing for sustainability purposes.
---
Lindsey Phillips, a Teach Starter collaborator, contributed to this resource.
Download more awesome resources to help your students calm down!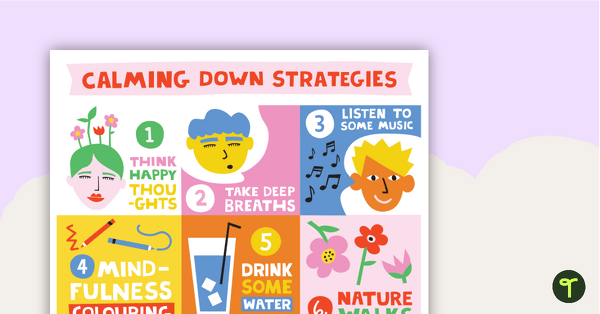 teaching resource
Make calming down strategies easily accessible for your students with this classroom display poster.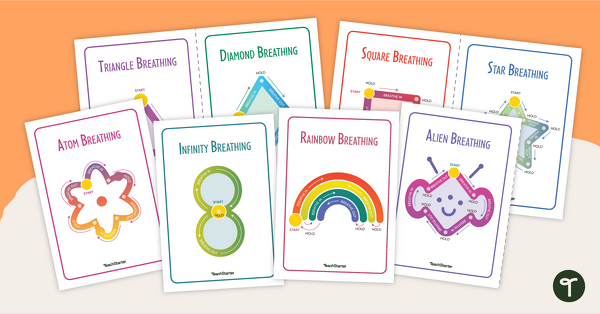 teaching resource
Help your students to calm themselves down when they are feeling upset or anxious with these 8 mindful breathing templates.
teaching resource
Get mindfulness activity ideas for your classroom with printable activity cards you can use again and again!