Expose your students to a range of common consonant blends with this set of 20 posters.
Teach Your Students to Blend Consonants… (That's 'Blend' As a Verb!)
Consonant blends are defined as two or more distinct consonants blended together, eg. 'tr' or 'fr'. With consonant blends, the individual sounds can be heard and segmented. Blends are not the same as digraphs or trigraphs – this is where two or three letters come together to represent one sound, eg. 'sh' or 'th'.
Current Science of Reading research suggests that teachers should be focusing on the act of blending ('blend' as a verb) rather than 'blends' as nouns. It is important that teachers keep this in mind when engaging with this resource.
A Great Addition to Your Classroom Phonics Display
The set of posters highlights a variety of consonant blends. Each poster shows the blend and a variety of words and images containing that blend. The consonant blends included in the poster pack are: st, sw, bl, cl, fl, gl, pl, sl, sp, sn, sm, sc, sk, tr, dr, fr, gr, pr, br and cr.
In addition to displaying these posters in your classroom, you might like to try some of these great ideas!
📝 Create a fill-in-the-blank worksheet by removing selections of text.
📂 Place copies in students' homework folders for reference.
💻 Provide posters as digital resources for virtual students.
Before You Download
This resource prints as a PDF. Use the download button to download the resource file.
---
Teach your students to segment and blend sounds with these great phonics resources: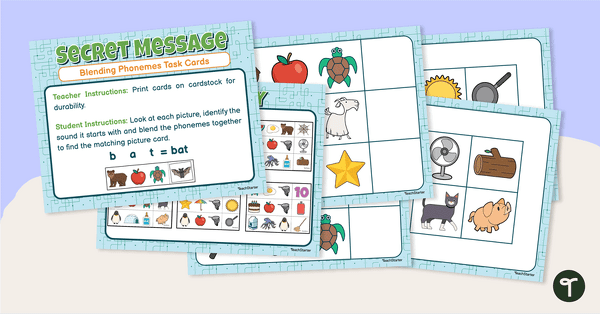 teaching resource
Blend phonemes to build words and uncover the secret message!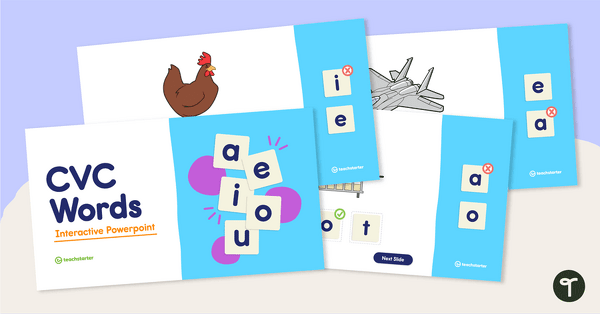 teaching resource
An interactive PowerPoint for students to practise reading CVC words.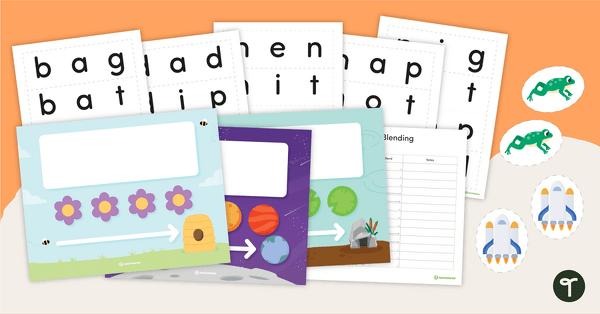 teaching resource
A set of beautifully designed templates for students to practise blending and segmenting words.