This origami infinity cube project is perfect for older kids.
It takes some patience but the end result is amazing. Check out the video and get the step-by-step instructions with photos.
blog
Watch the video and follow the instructions for a tricky origami project that will have your students on task for a while (hopefully!)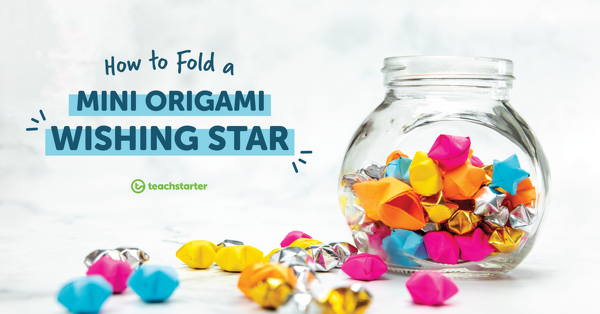 blog
Wishes hold hope for kids - this back to school activity encourages children to make a wish.
blog
Origami isn't just a fun activity for your students to engage with, it also has a surprising number of educational benefits!