Teach students how to make their own DIY fidget toy with a video on the art of paper folding!
DIY Fidget Toy for Kids
Looking for the ultimate fidget toy to help your students calm their nerves and keep those fingers busy? Why not have them make their own while learning the art of Japanese paper folding — origami? This teacher-created video teaches kids how to make an origami infinity cube in a series of 16 steps. Students will create 8 blocks using paper that will be connected to one another but designed so they can flip the blocks and change the shape of the cube.
Once their origami project is complete, their brand-new DIY infinity cube fidget toy can then be transformed into different shapes as they fold it over and over again. There is an "infinity" of options for how to move the cubes.
From the Japanese ori meaning "folding" and kami meaning "paper," origami makes for a fun activity to do with your students, plus they walk away with something they can actually use! It features eight interconnected cubes inspired by the Yoshimoto Cube invention by Naoki Yoshimoto. This particular kind of origami can be great for stress relief, as they flip and fold over and over to enhance focus.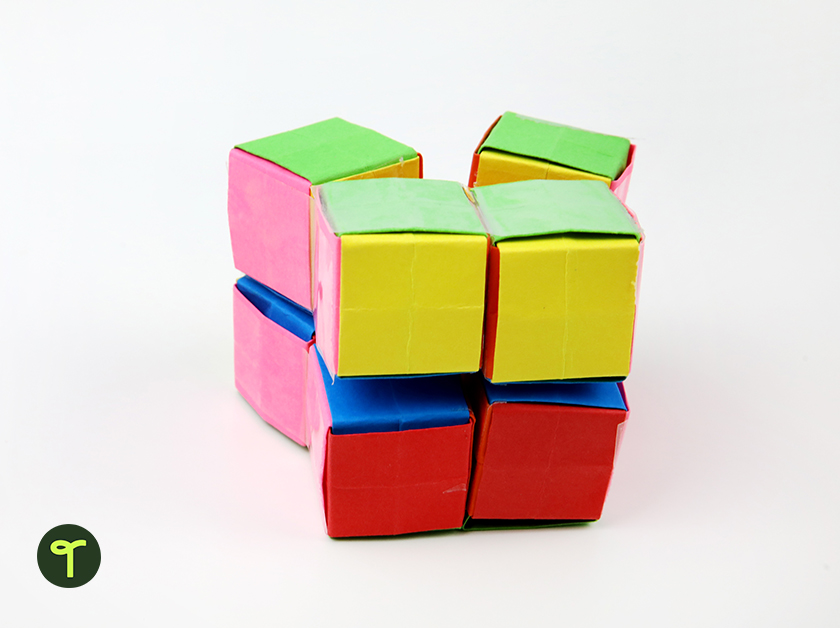 How to Make an Origami Infinity Cube
Before you start the video for your class, you will need eight groups of 6 pieces of square paper (1.5 in x 1.5 in) for each student to complete their new fidget toy. We recommend using different colored papers to make the cube more engaging and fun for your fidgeters.
Love it!? You might want to give these adorable animal origami projects a try!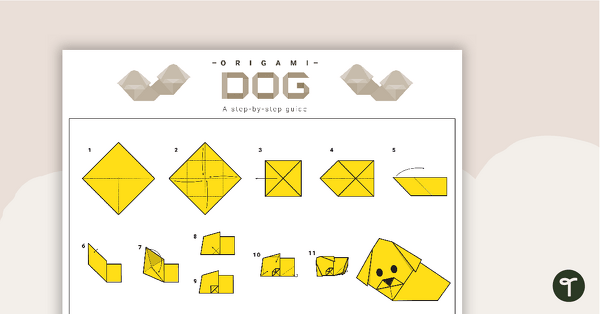 teaching resource
Teach students how to make an origami dog with an easy origami guide for kids.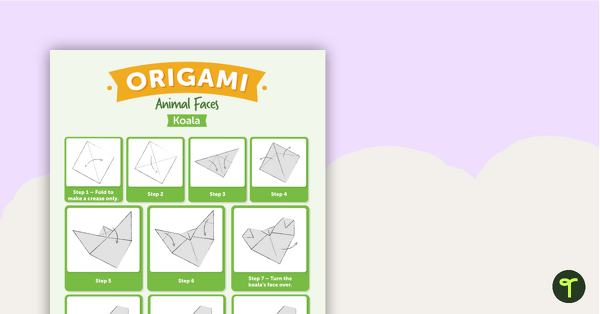 teaching resource
Make origami animals with your students with printable step-by-step instructions plus a 2D shapes worksheet for your math lesson planning.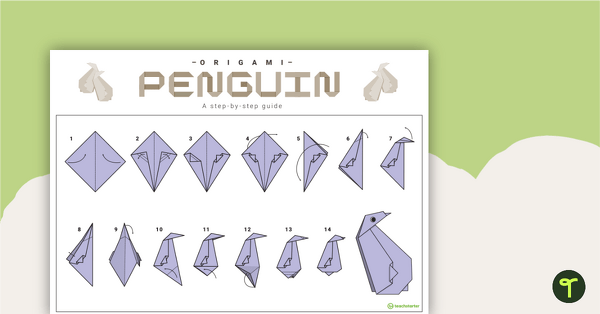 teaching resource
Visual instruction page to use when creating an origami penguin.