A random collection of stunning photographs, perfect for using as visual writing prompts.
Use the visual writing prompt generator to excite and inspire your students in their writing lessons. With over 60 images to rotate through, there's a picture prompt for every classroom!
Stimulus Pictures for Writing
Randomly select one of the many pre-loaded images to get your students brains buzzing. These images are the ideal picture writing prompts for a variety of activities:
See the Whole Picture
You can choose to see these visual writing prompts with or without text. Simply launch the widget, and click "Inspire Me" to randomly select a new image. Click hide or show to reveal some suggested sentence starters.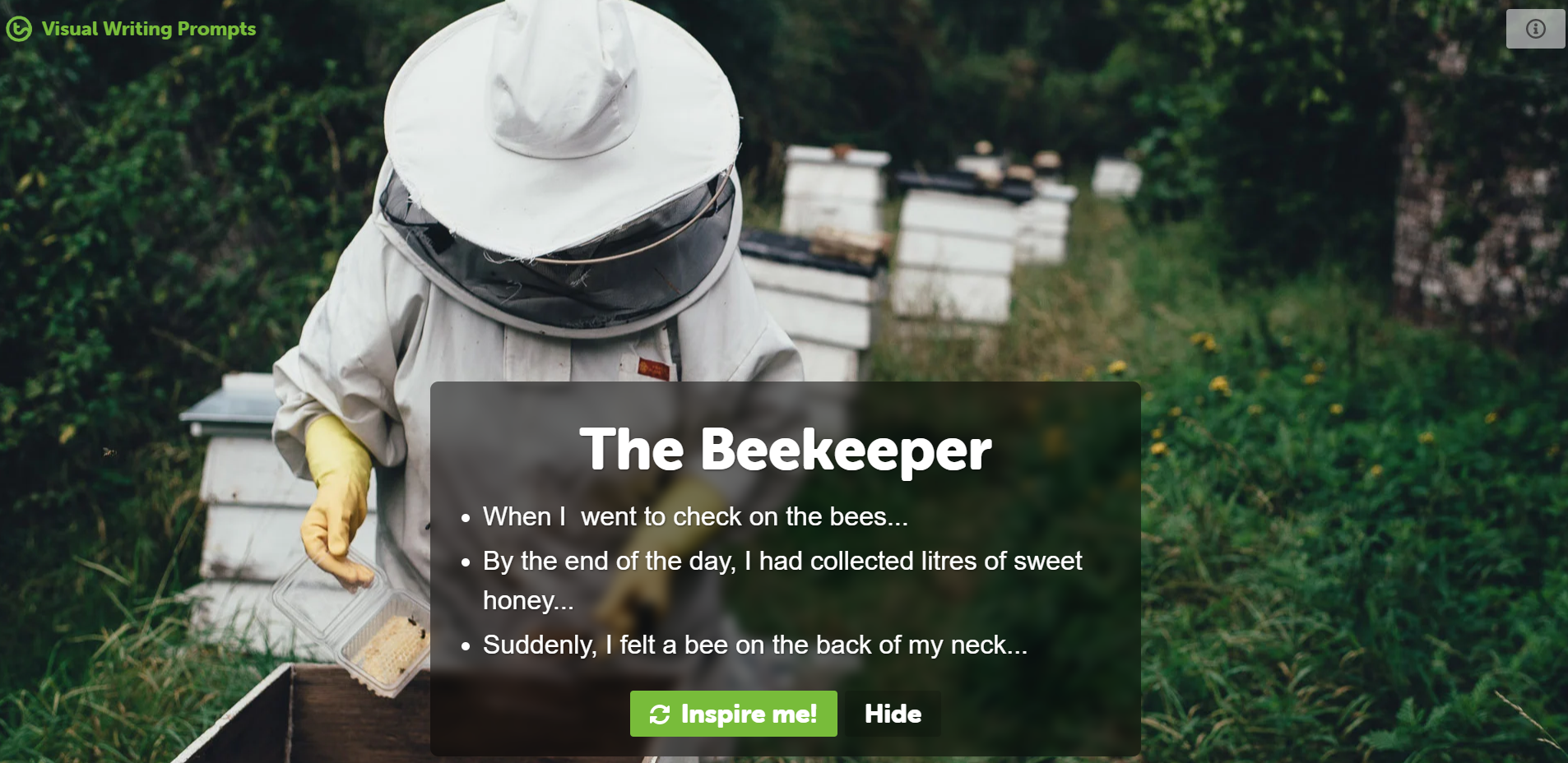 You can also select the ℹ️ icon in the top right corner to reveal some suggested lesson prompts for each image.
Want more? Check out these fantastic resources to make the most of the Visual Writing Prompt Widget:
blog
Read about our free ULTIMATE collection of visual writing prompts and how you can use them in your classroom.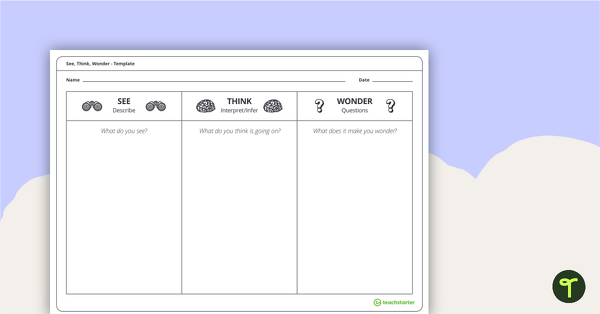 teaching resource
A See, Think, Wonder Template is useful in encouraging students to make careful observations and interpretations.
teaching resource
A workbook to help students explore common elements of poetry.