Icebreakers for kids are a great way to engage with new students in the first couple of weeks in a school year. Not only are they a fun way to encourage your students to get to know each other, but they also provide a fantastic opportunity for you to sit back and observe the little personalities that will be in your class for the year.
Icebreakers are a great opportunity for you to try and really gauge some of the following:
Which students are confident and seem at ease with this new school year?
Which students seem a little apprehensive and nervous?
Are there students who are in need of some help socially with friends in the class?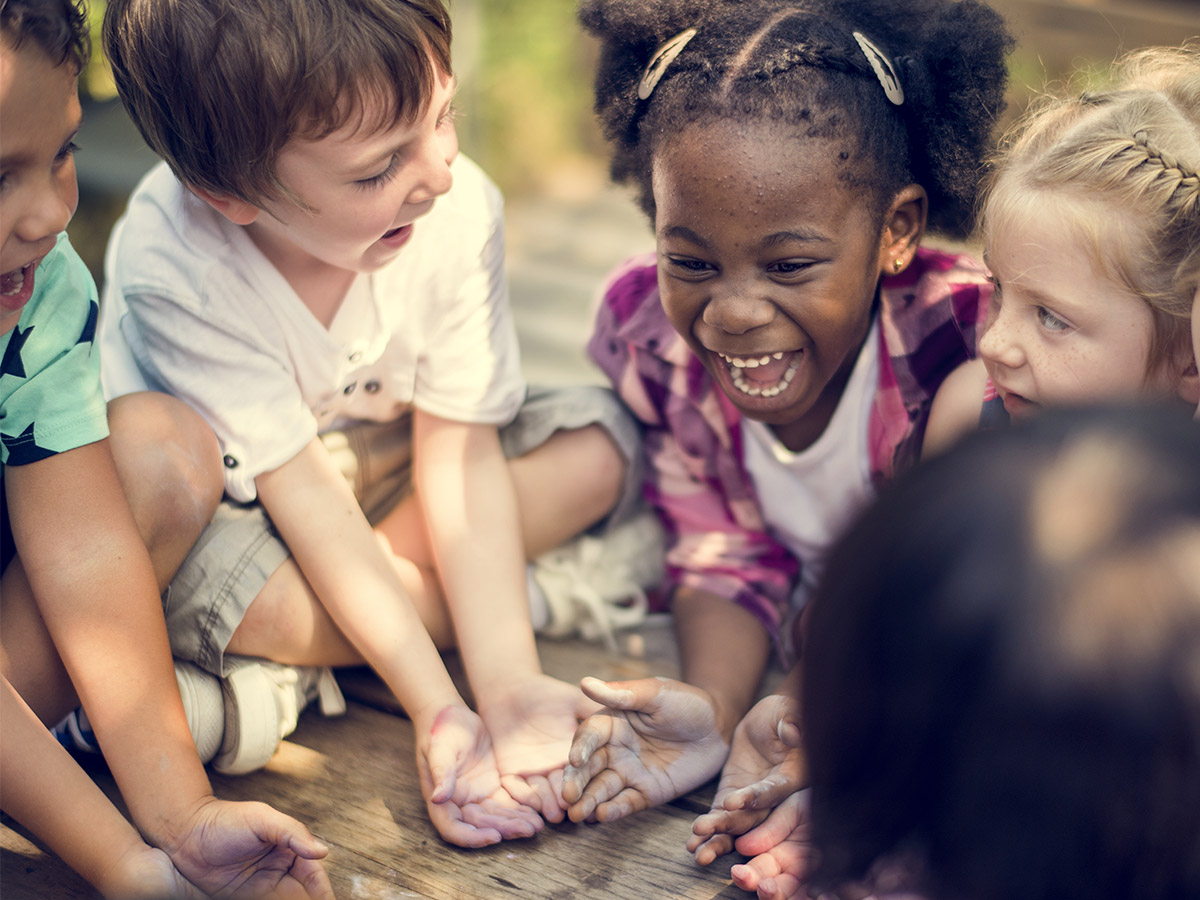 However, finding activities that suit your students' age and finding a number of varying ideas can take some time, let alone all of the other little bits and pieces you need to organise and prepare for the start of the school year. Let me introduce to you two of the best icebreaker ideas for your classroom. I promise you, they will be on your 'must download from Teach Starter' list!
This resource is a fantastic interactive icebreaker wall display that can be used in a variety of ways for the whole first term of the school year.
The resource download includes a display banner, lilly pads with 'getting to know you questions' and decorations to help create this super cute pond display.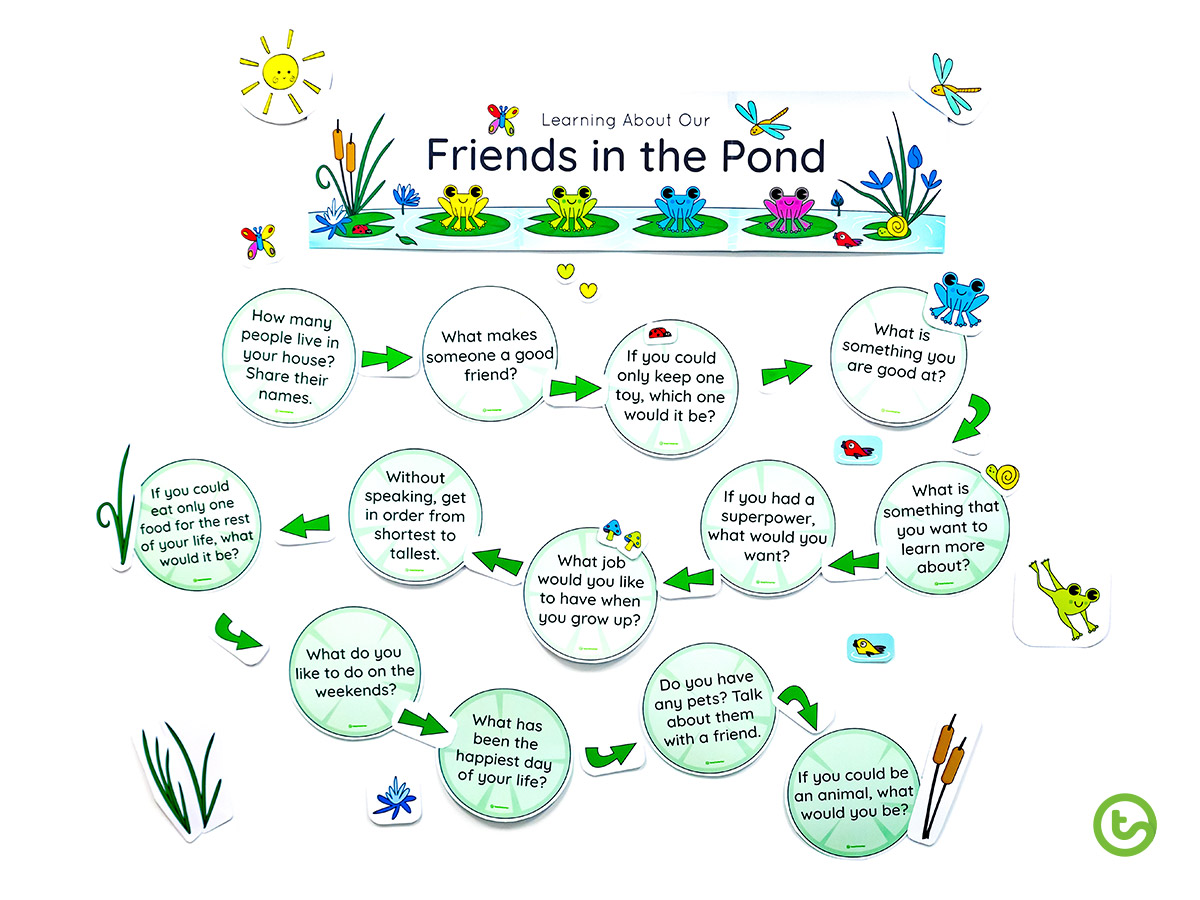 You can use the cut-out frogs as markers to remember which questions you have completed.
Alternatively, why not use the display like a board game? Each morning, pick a student to roll a dice and then the student moves that many lily pads along the pond and the question/activity that the frog lands on is what the whole class completes that morning.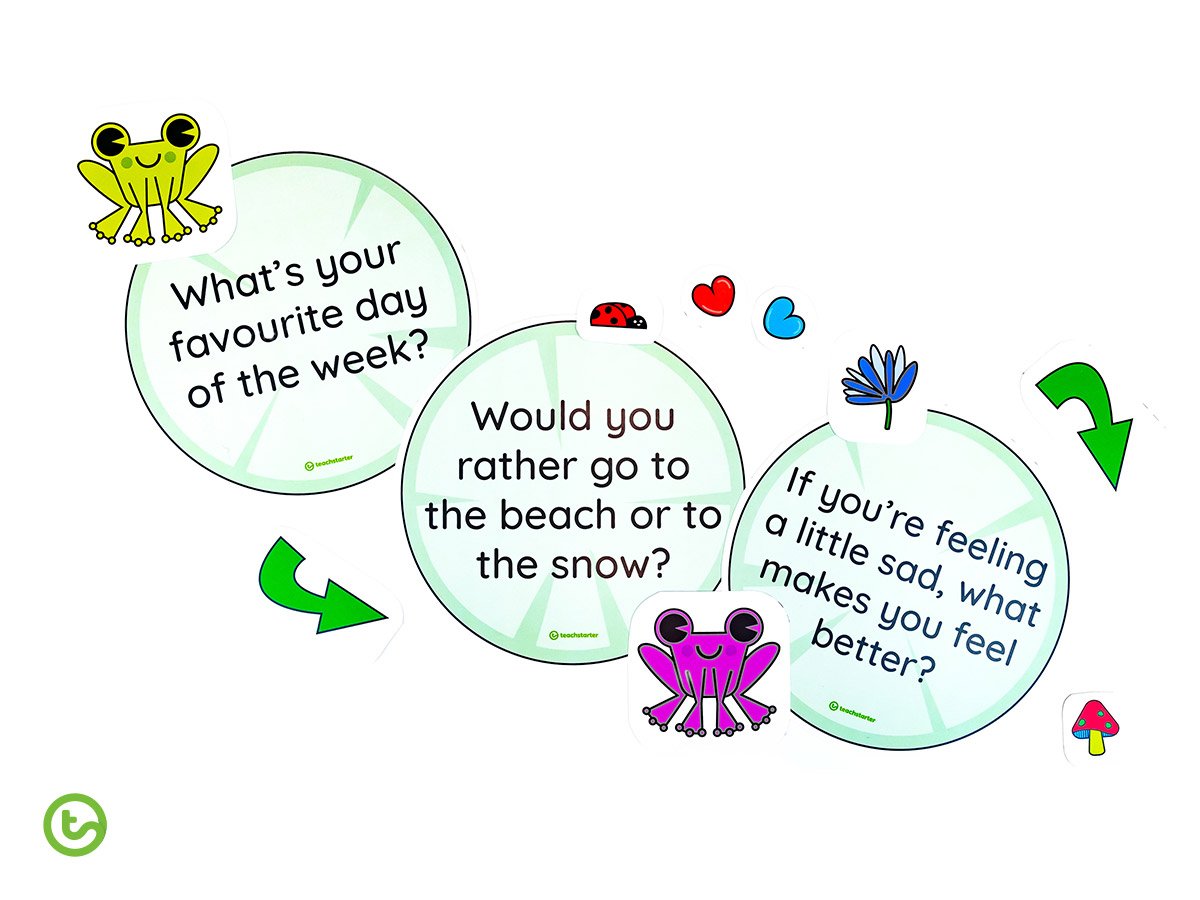 The beauty of this resource is the flexibility of it, you can choose what you think is going to work best for your students in your class. Perhaps you feel it would be best to partner up your students to talk about their answer to a question from the display.
Or, perhaps you're keen to see some of their writing abilities – why not turn it into a quick writing session? Pick and choose what works best for you and your class.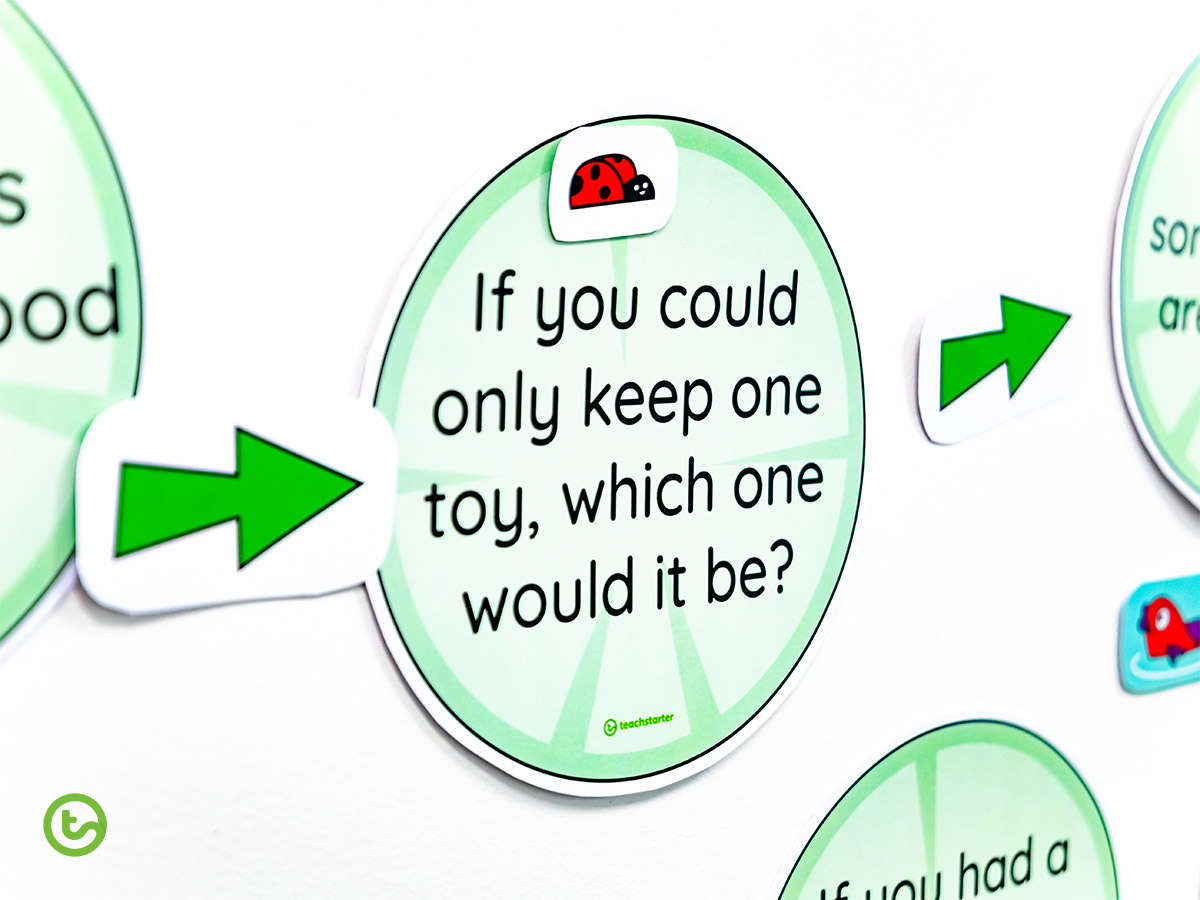 This is a fun interactive way for your students to get to know each other at the beginning of a school year.
This interactive icebreaker activity pack includes a spinner and 18 different icebreaker activities to match! Each task card features a fun and engaging icebreaker activity that your students will absolutely love!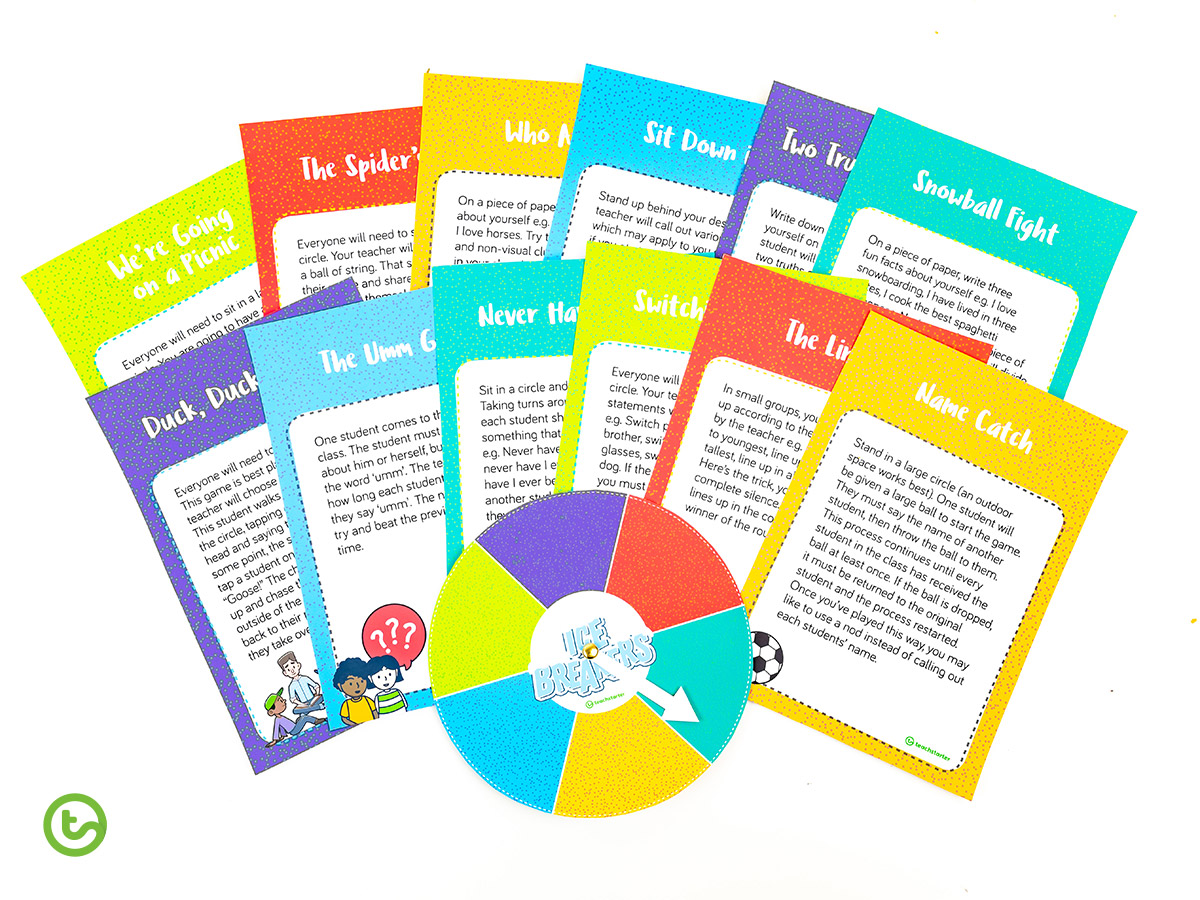 How to use this resource:
Print and cut out the spinner and arrow.
Attach the arrow to the spinner using a split pin.
Display the icebreaker activity cards on a wall in your classroom.
Pick a student to spin the spinner.
As a class, students need to pick which icebreaker activity they are going to play by matching the colour of the spinner to the colour of the borders on the task cards.
If there are two activities with the same colour border, students can vote as a class.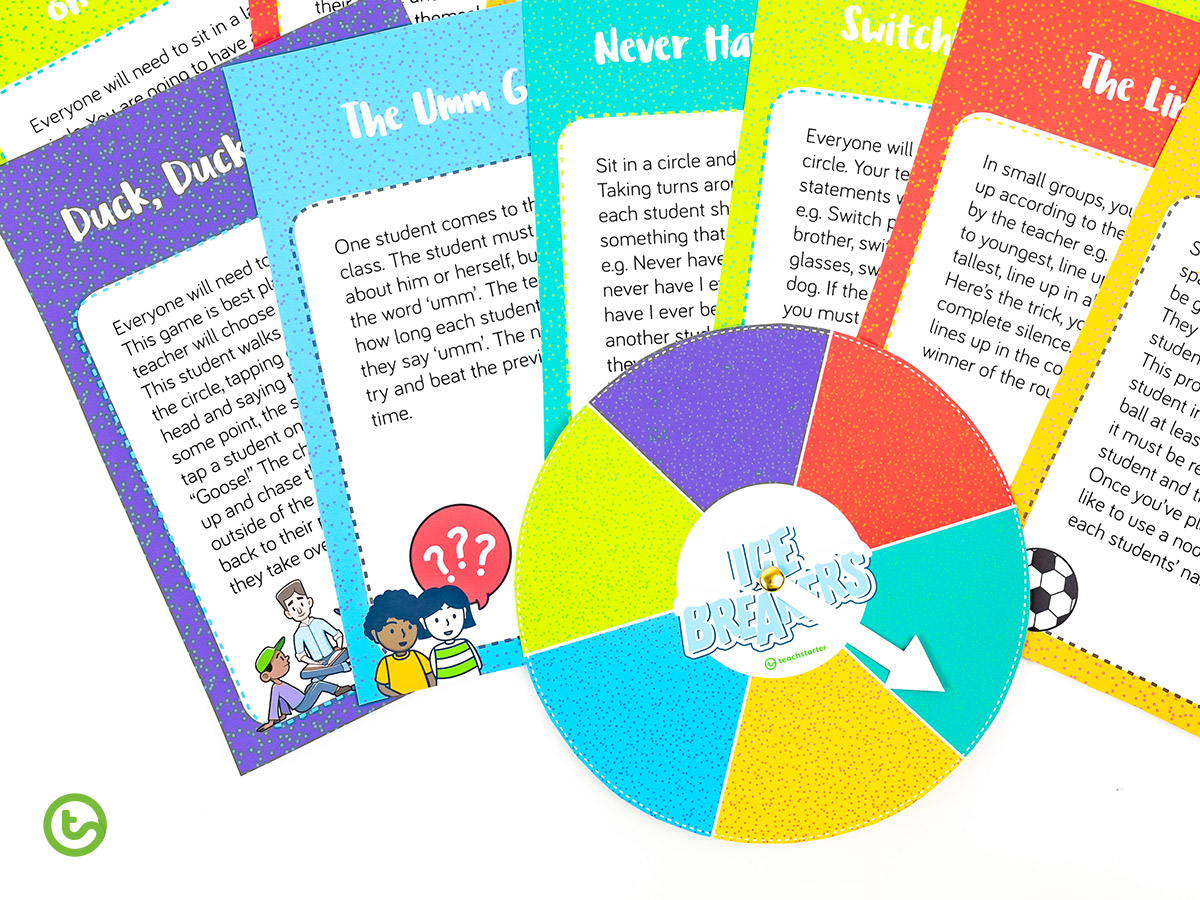 Your students will love voting on what icebreaker activity they would like to complete as a class. A great way to involve them in the process!
This is the resource that keeps on giving. Set it up as a display for the beginning of the term and then do one or two icebreakers each week.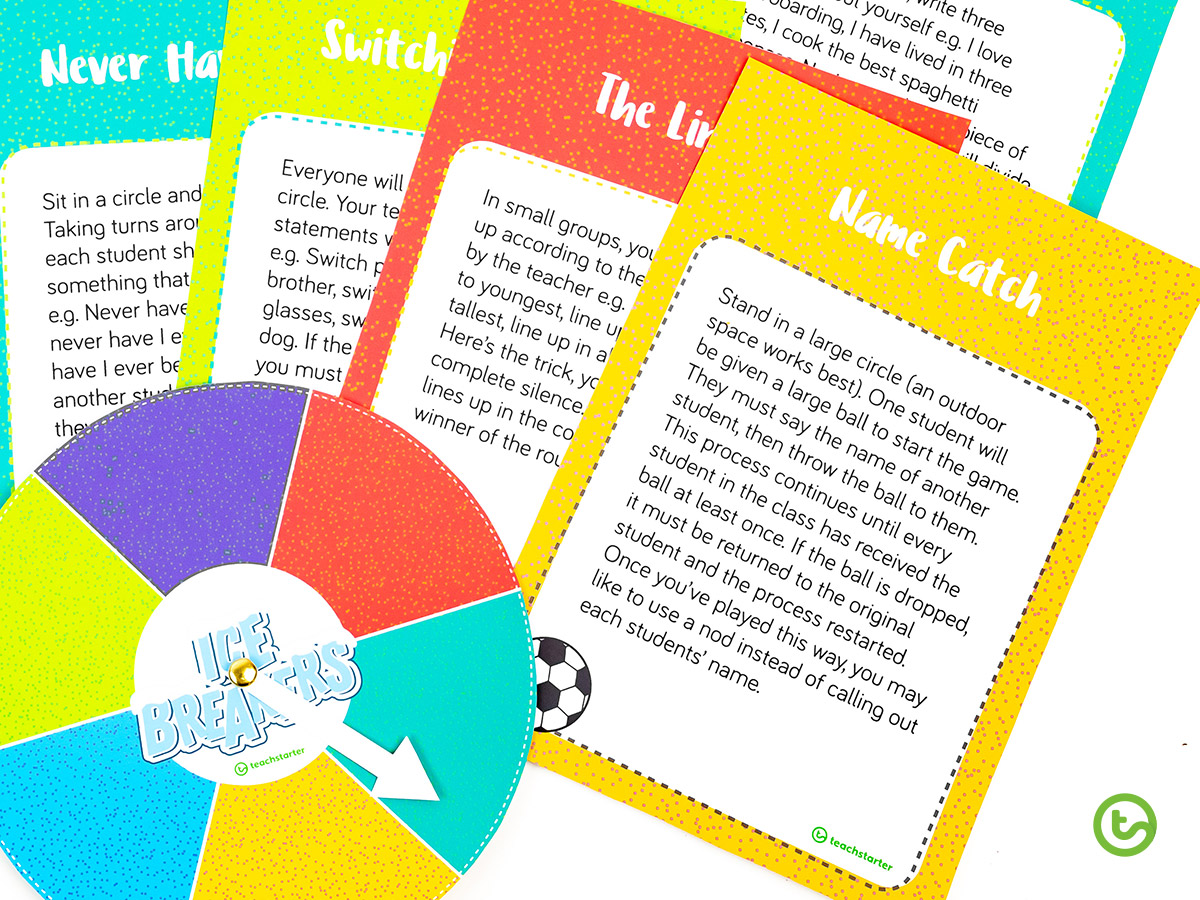 Looking for more?
Do we have more ideas? Of course, we do! Check out our awesome blog, 12 FUN "Getting To Know You" Icebreakers for Kids