With the Hour of Code quickly approaching, we've been thinking a lot about our favorite coding apps for kids, including some of the free coding apps our teacher team has used with their students!
The Hour of Code is a global movement reaching tens of millions of students in 180+ countries. It started back in 2013 and was meant to promote computer science during Computer Science Education Week and to show that anybody can learn the basics of computer science. Since then it has become a worldwide effort to celebrate computer science, starting with 1-hour coding activities but expanding to all sorts of community efforts.
Want your students to participate in the Hour of Code but have no idea about coding? Well, don't worry! We have you covered with 13 coding apps you can use with your students in your classroom!
---
Best Coding Apps for Kids
Designed for kids 5 to 7, this is a great coding app to introduce the concept of coding to the youngest students. Free to use, the app introduces kids to block coding, which is simpler than text-based coding, so it's easier to grasp.
Think & Learn is a cute coding app that is again suitable for the lower grades — and it doesn't hurt that it's also free. In this app from Fisher-Price, students have mazes and games that will get your students thinking through solutions to problems! If the commands are correct, the Code-a-pillar will reach the target. If they aren't, it will stop and your students must fix the mistake. It's all about sequencing and directions.
Tip: Have your students write down their code first on a mini whiteboard. That way, if the robot has performed the wrong action they can go back and check the code first.
This free coding app for kids uses the visual programming language "Blockly", which is the same language used by the official Hour of Code tutorials! Suitable for upper elementary students, the app gives kids visual instructions to guide Marco and Sophia (cute cartoon characters) through a series of different levels as they try to discover themselves.
This free coding app introduces pre-coding logic skills to children from ages 4 on up. The car-inspired app is set on a racetrack, which draws kids right in, and code Karts teaches kids to code by navigating a race car around a track to get to the finish line. Direction bricks are what the students use to show the car's path.
This text-based coding app uses Swift, a powerful programming language created by Apple. Although it's kid-friendly, Swift Playgrounds is definitely an app for older elementary students who are challenged to solve puzzles to learn the basics of using Swift. Teachers can use robots or the app's own graphics, and the free coding app can be used on a computer or a tablet.
Tynker is a free coding app company that has three different apps covering ages 4 on up to 14, so there's something for just about every elementary schooler and elementary teacher. The Tynker apps include picture block coding for the youngest kids, fun on how to build apps for kids 7 and up, and even a mod creation app for older kids to create their own Minecraft skins. Speaking of Minecraft …
There's no question that Minecraft is very popular among kids, and the education edition allows you to harness this passion for Minecraft safely in the classroom environment.
The education edition brings the creative and game-ified environment of Minecraft to classrooms, empowering educators to use game-based learning. The possibilities for learning are endless with this app — not just coding, but much much more. The Minecraft app is free, but beware there are in-app purchases.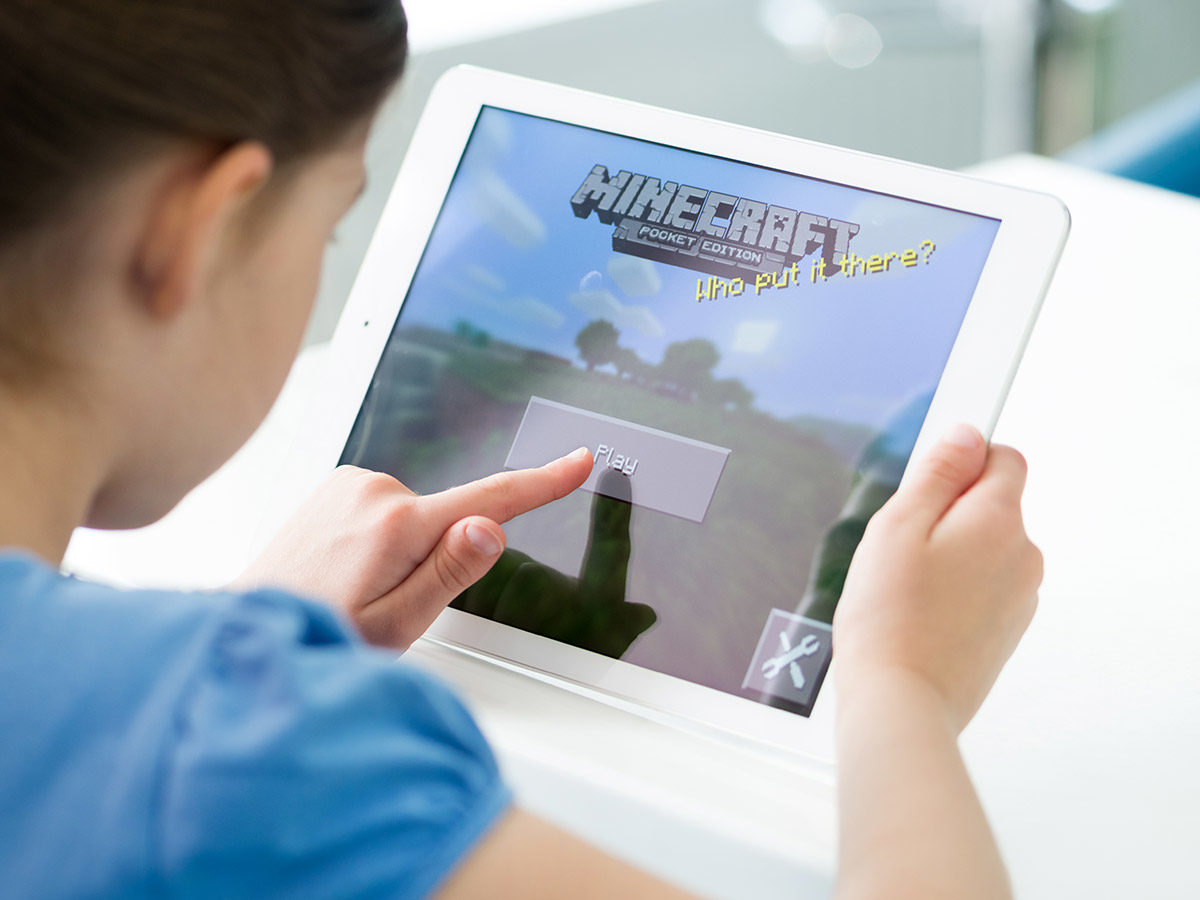 This super cute animal-themed pre-coding game is perfect to help kids 4 and up learn the fundamentals of coding. In this free app for kids, your students will be presented with a series of logical problems to solve and help them learn:
the fundamentals of computational thinking
foundations of coding
problem-solving
planning.
Kodable has an award-winning coding curriculum for kids aged 4-10 with a free app as well as two versions that carry a fee (plans cover not just your access but access for your whole class).
In this super cute app, students explore the technomazes of Smeeborg, the asteroid fields of Asteroidia, and the slime-infested plains of Bug World all while learning important computer science concepts.
In this free kids coding app, students teach a robot how to move crates and program with puzzles. The game boasts a pretty cool factoid — it's the first to be created completely on an iPad!
Designed to be used on an iPhone or iPad, Hopscotch offers a free trial but does require a premium membership if kids want to keep coding past a week. Designed for kids 10 to 16, the app teaches kids to code their own games!
Built for kids 8 and up, Code Monster is more of a website than an app, and it doesn't have the flashy graphics of the apps we've mentioned so far. But don't let the simplicity of the design fool you. With 59 progressive lessons, Code Monster does a fantastic job of teaching kids how to code with Javascript.
A sister site to Code Monster, Code Maven is one step higher, making it the perfect coding site for middle schoolers. Still free and still focused on teaching kids to program with Javascript, Code Maven is a bit faster-paced and more challenging, but it also has 59 progressive lessons to keep kids engaged.
We hope this collection of apps has inspired you to check out the many cool ways you can include the teaching of coding and tech in your classroom during the Hour of Code Week this year! With a lot of these apps being free – it's worth checking them out, especially because they have been approved by a technology teacher.
Want more fun ways to code with your students? Check out these fun resources for coding in the classroom!
Which apps do you plan on using with your class during the Hour of Code?