So you've got your classroom holiday party coming up, and you've got parents asking what to send in with their children. Or maybe it's time for the class holiday play, and you've got to set out food for the parents.
Fun Christmas Food Ideas for Kids
No matter who you have to feed, these fun Christmas food ideas for kids aren't just simple — many are healthy too!
Watermelon Holiday Cut-Outs
Let's start things off with the easiest (and fun) Christmas food idea out there — watermelon cut into holiday shapes. Yup, it's that simple.
You will need:
watermelon
holiday cookie cutters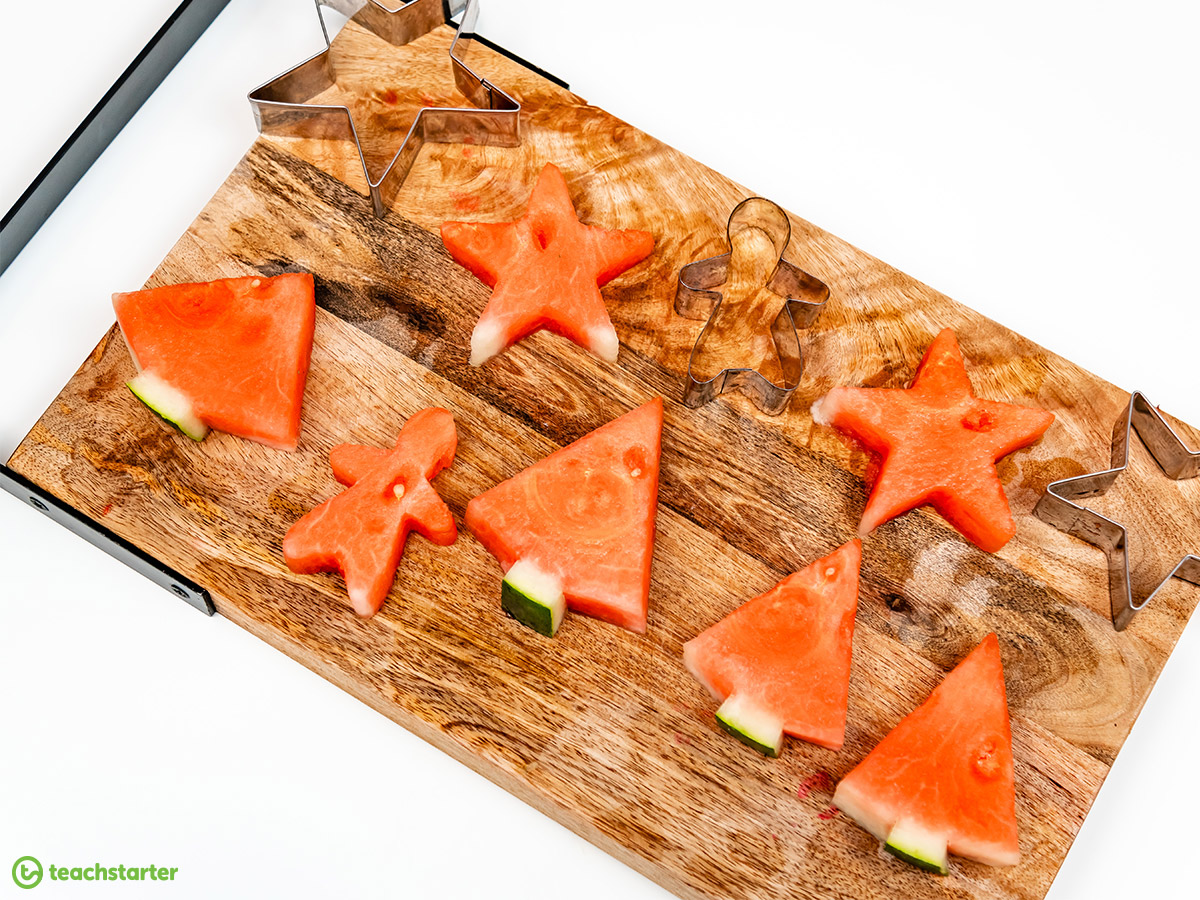 Strawberry Grinches
Throw How the Grinch Stole Christmas on for a pre-winter break movie day, and hand out these fun (and healthy) Grinches. made from fruit and marshmallows.
You will need:
strawberries
grapes
white marshmallows
short bamboo skewers
Teach Starter Teacher Tip: Use kitchen scissors to cut your skewers in half to maximize.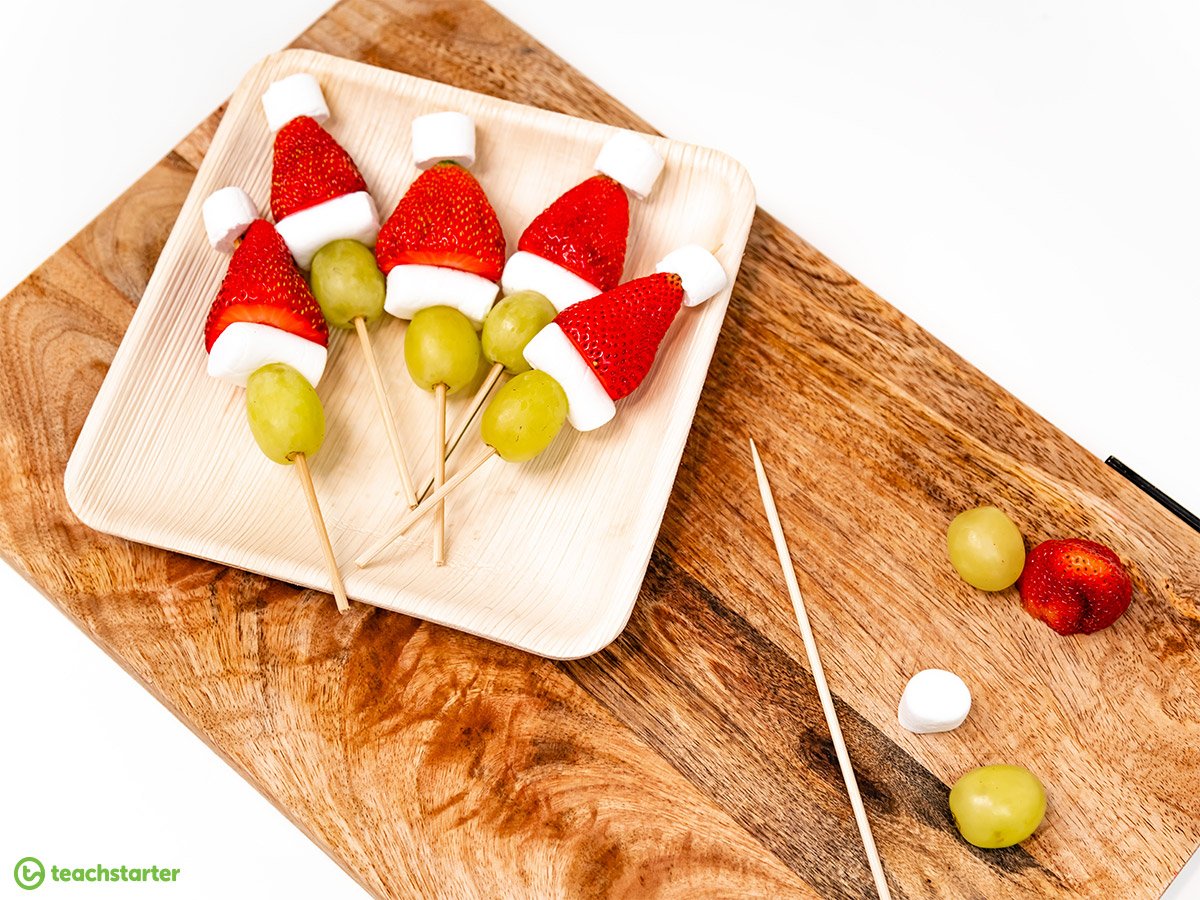 "Peanut" Butter and Celery Reindeer
Worried about nut allergies? You can make these "peanut butter" reindeer with nut-free butter or cookie butter to keep kids safe while they enjoy the fun of a Christmas food during the party.
You will need:
celery (washed and trimmed)
nut-free peanut butter or cookie butter
pretzels
chocolate chips
raspberries, red gumdrops, or red hot candies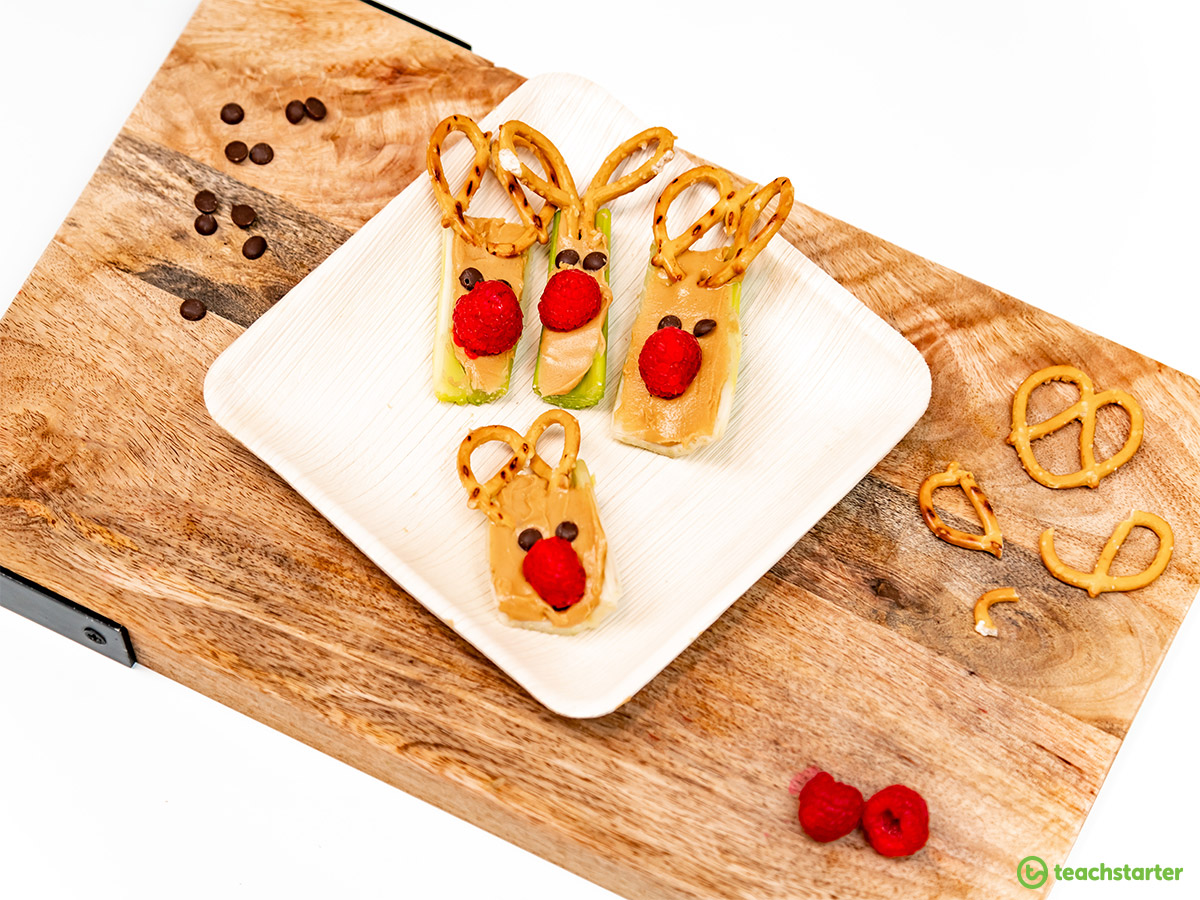 Oreo Santa Hat Cookies
These Santa Hat cookies are a bit more complicated to make for your classroom Christmas party, but they're extra cute.
You will need:
Oreo cookies
whipped cream
strawberries
mini marshmallows
a piping bag.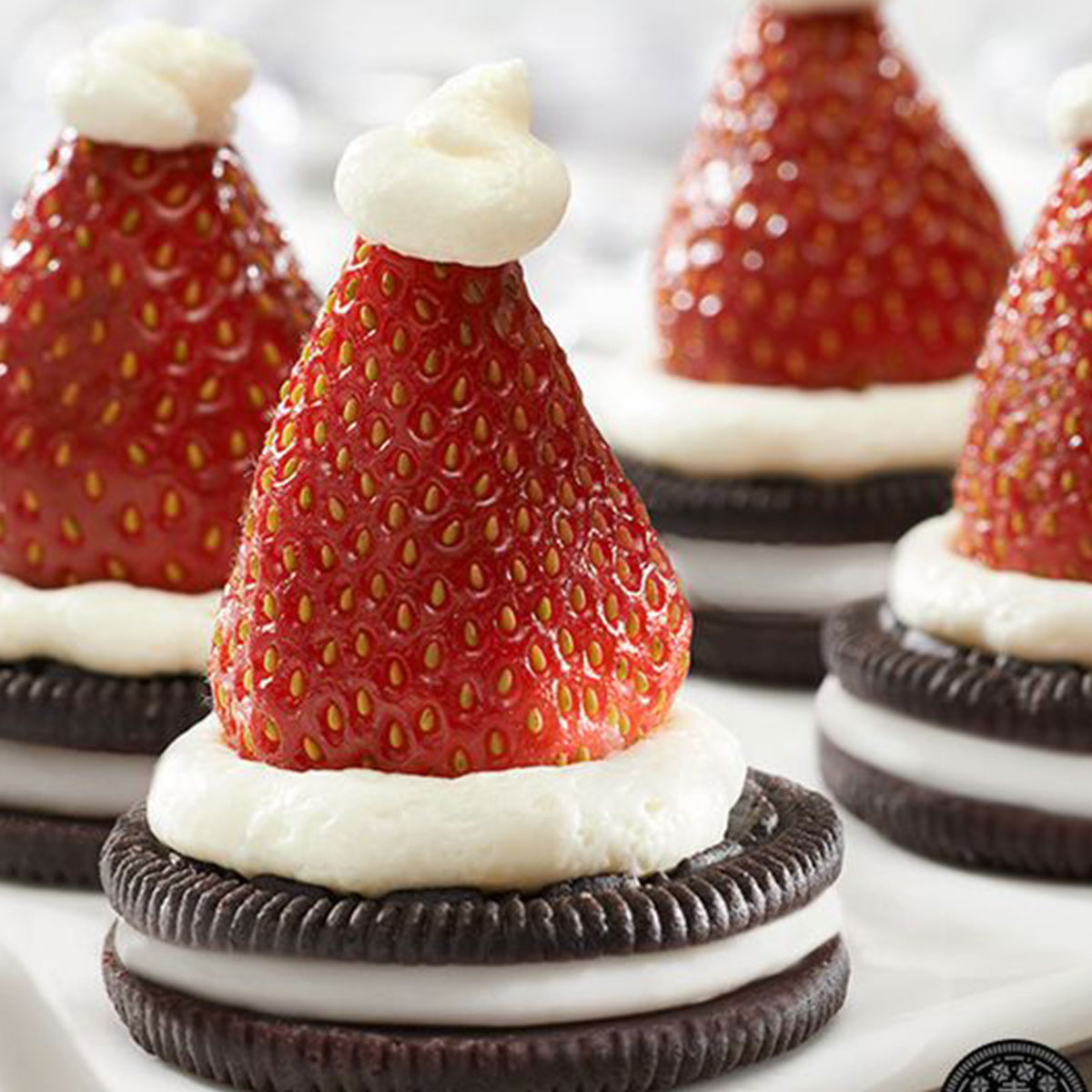 Banana Santas
These Santas are similar to the grinches above, with a few small twists. They're still super easy and a fun idea for Christmas food that kids will love.
You will need:
bananas (cut in half)
strawberries
marshmallows
chocolate chips (white and dark)
raisins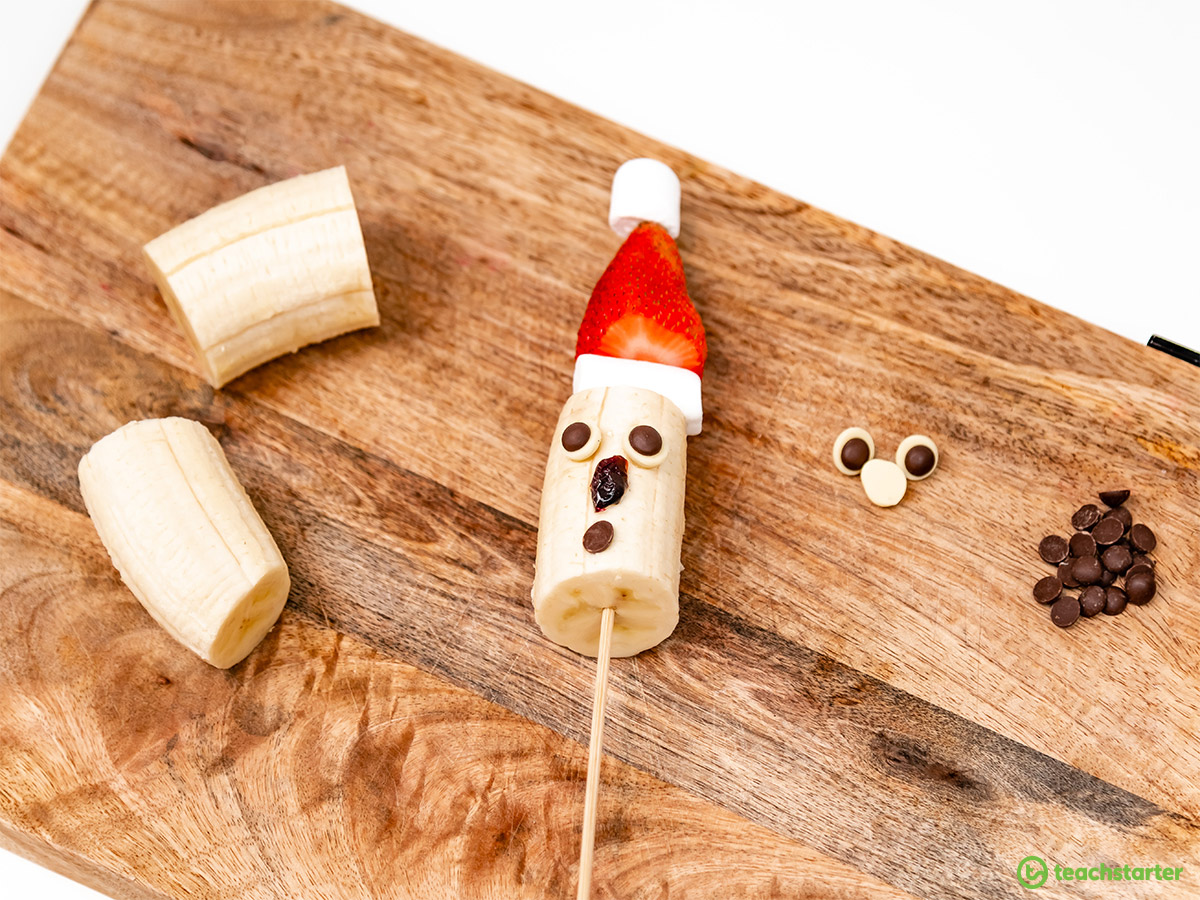 Crunchy Vegetable Christmas Tree
Bring out the veggies with a holiday tree!
You will need:
cucumber (washed and sliced)
cherry tomatoes (washed and cut in half)
carrots (washed, peeled, and cut — or just use mini carrots)
hummus or a dip of your choice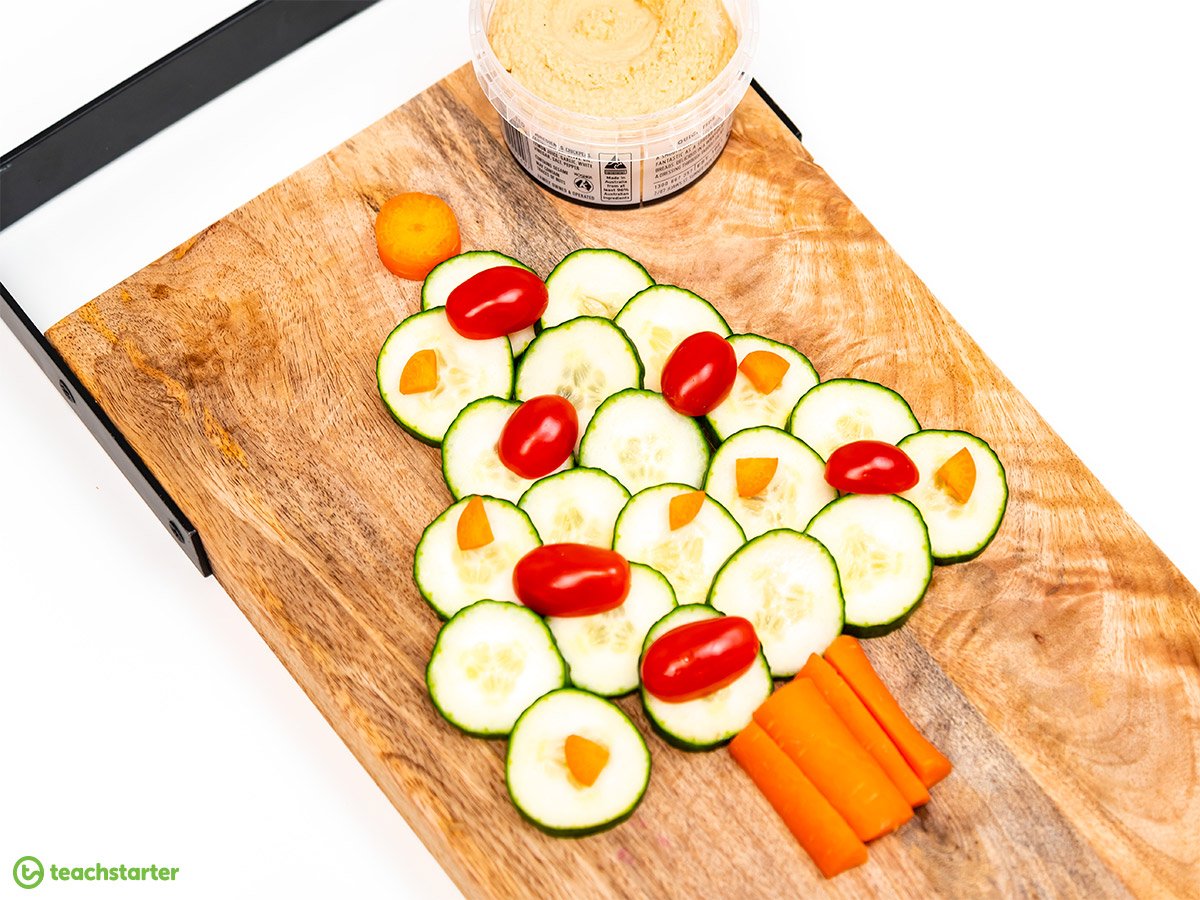 Avocado Christmas Tree
This Christmas tree is a crowd-pleaser if you live in a place where avocados are abundant.
You will need:
pita bread or wraps cut into quarters
avocado
cherry tomatoes
cheese
small star-shaped cookie cutter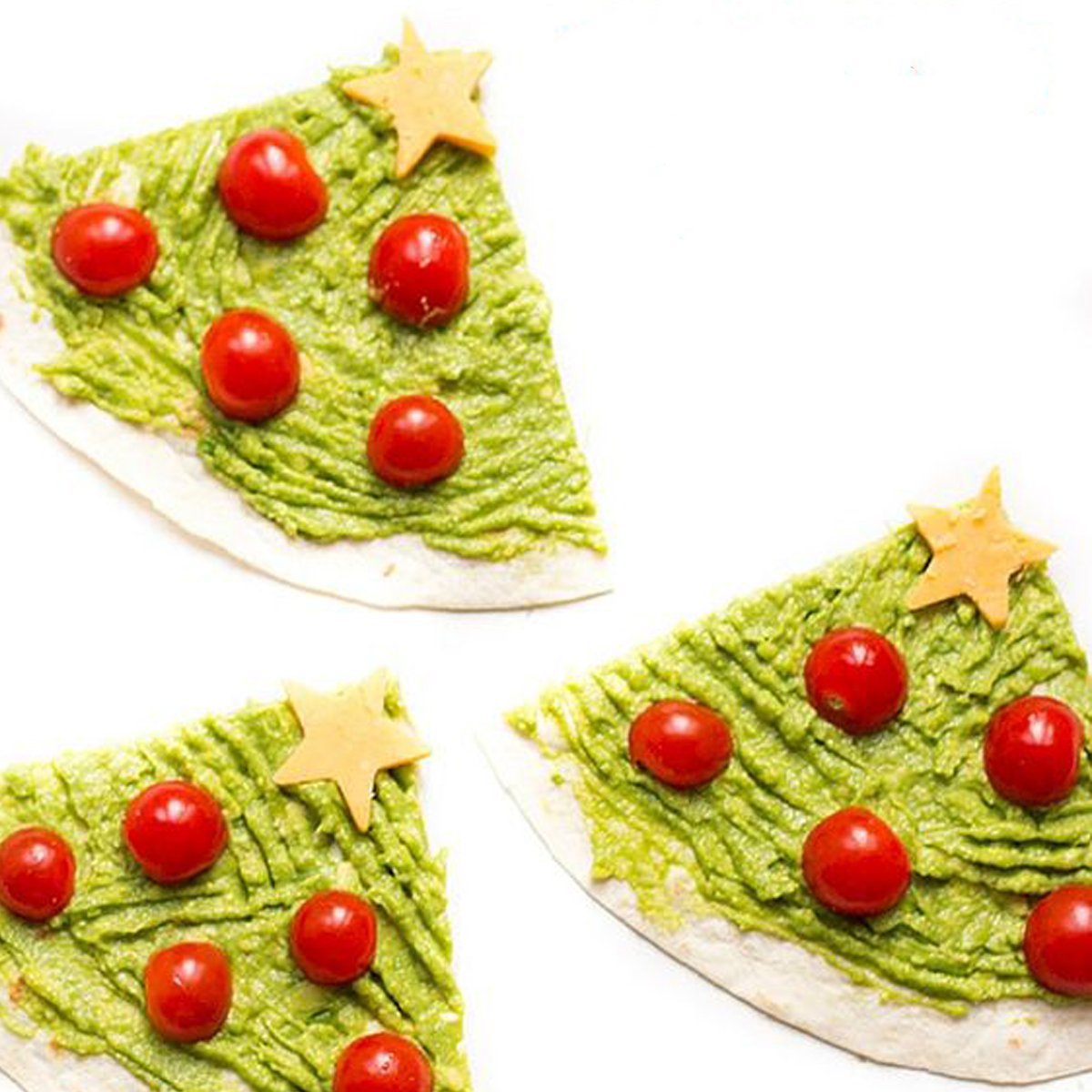 Reindeer Cookies
We've saved the best until last… check out the cutest reindeer in town!
You will need:
shortbread cookies
chocolate spread or Nutella
pretzels
white/dark chocolate chips
raspberries or red hots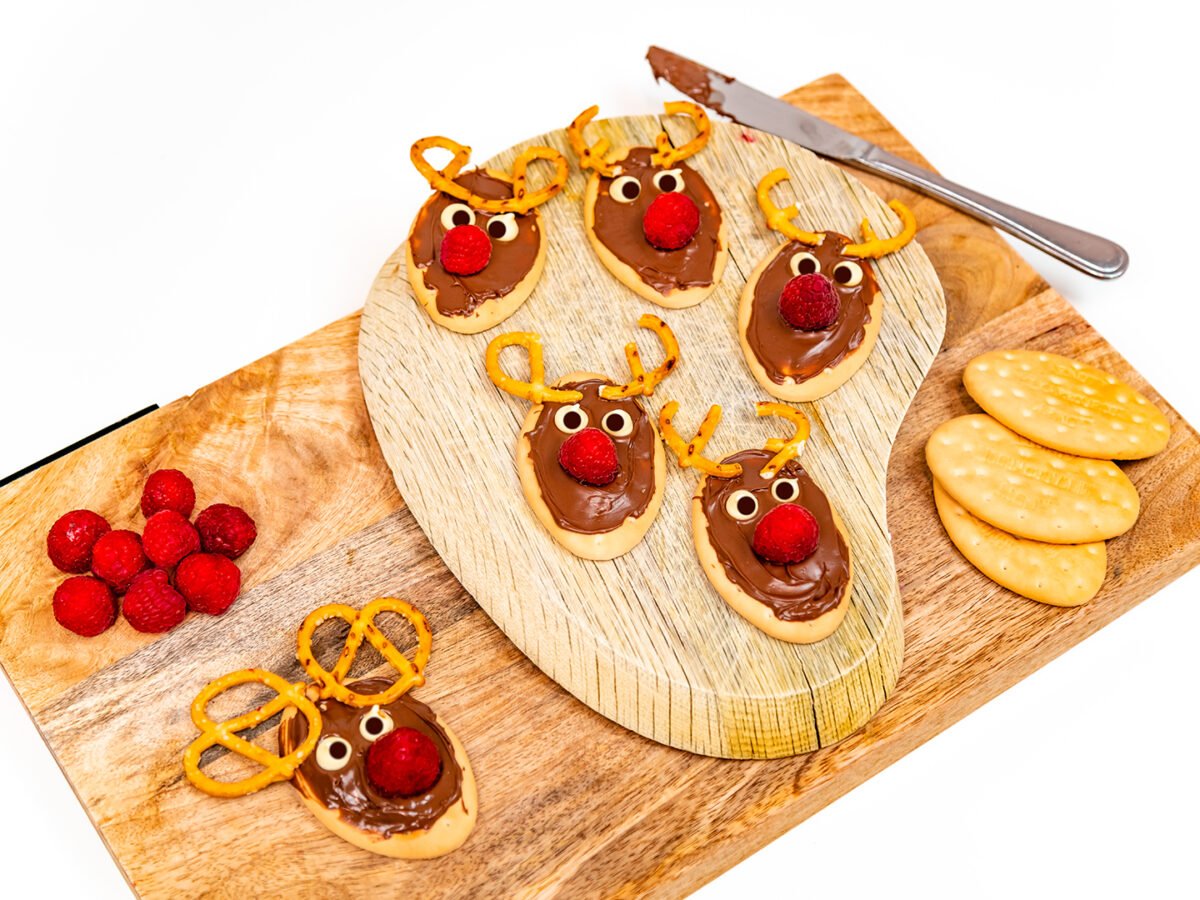 Add some fun activities to your holiday party — see our full collection of winter and holiday teacher resources!