The end of the school year is usually a wind-down for teachers and students alike. It's a good time to reflect on what's been learned, prepare for the summer, and of course have some fun with more time to spend outside. But with many schools still engaging in hybrid learning and many more still in a full remote state, you may be scratching your head for end-of-the-year activities that work for distance learning.
After all, you can't just do things the way you used to do them. Then again, you've become nothing if not inventive during the pandemic, right? So let's get creative with some fun ideas to keep things moving right through that final bell.
End of the year activities for distance learning
Would You Rather
Let them get their sillies out with some fun "would you rather" questions about the year's lessons. They can be related to the curriculum … or not. Would you rather eat Mrs. Jones' lunch or one your mom made for you? Would you rather measure with a ruler or read a clock? Would you rather have 3 liters of milk or 3 gallons of juice?
Party Invitation
Make up a party invitation for a year-end-bash (on Zoom, of course), then share on your screen, encouraging your students to make inferences based on specific items said on the invitation. This is a great chance to work on their inferring skills … and also reveal your big party invitation of course. Not sure where to start? Download our free birthday party invitation resource to get started!
Students can also get into the party planning process with some fun math!
Add and Reveal PowerPoint Game
Gamified learning is a powerful way to engage students at any time — not just during a pandemic. But when you've got students distance learning or a mix of in-classroom and remote students, PowerPoint games can really help bring your entire class together, working toward a common goal.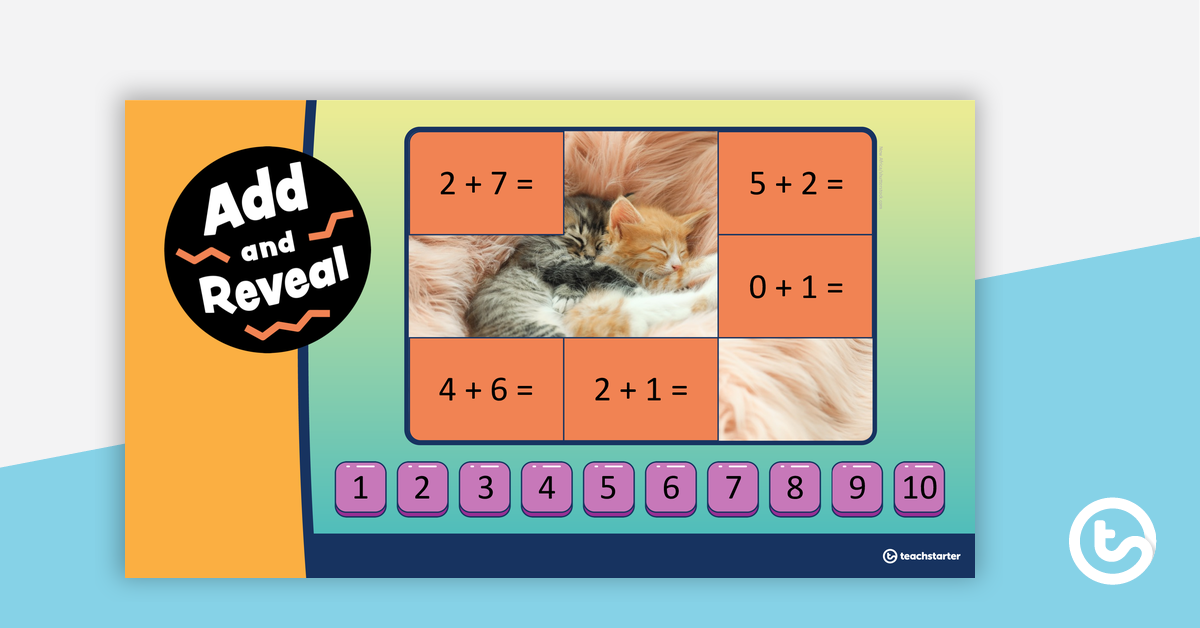 Give your students a chance to recall their addition skills with Add and Reveal, a PowerPoint game that's stocked with hidden photos of cuddly animals they can help reveal as they correctly answer the math problems!
Virtual Reward Charts
Count your way down to the last day of school with a reward chart that kids learning from home can see! This virtual marble jar takes the place of one you'd traditionally place on your desk or classroom shelf, and you can drag the "marbles" into the jar to fill it up. Use it as a classroom management tool for those last days when everyone's just raring to get on with break.
Got a classroom full of football fans? Try the virtual touchdown chart instead as an interactive reward system that's perfect for distance learners.
Search and Find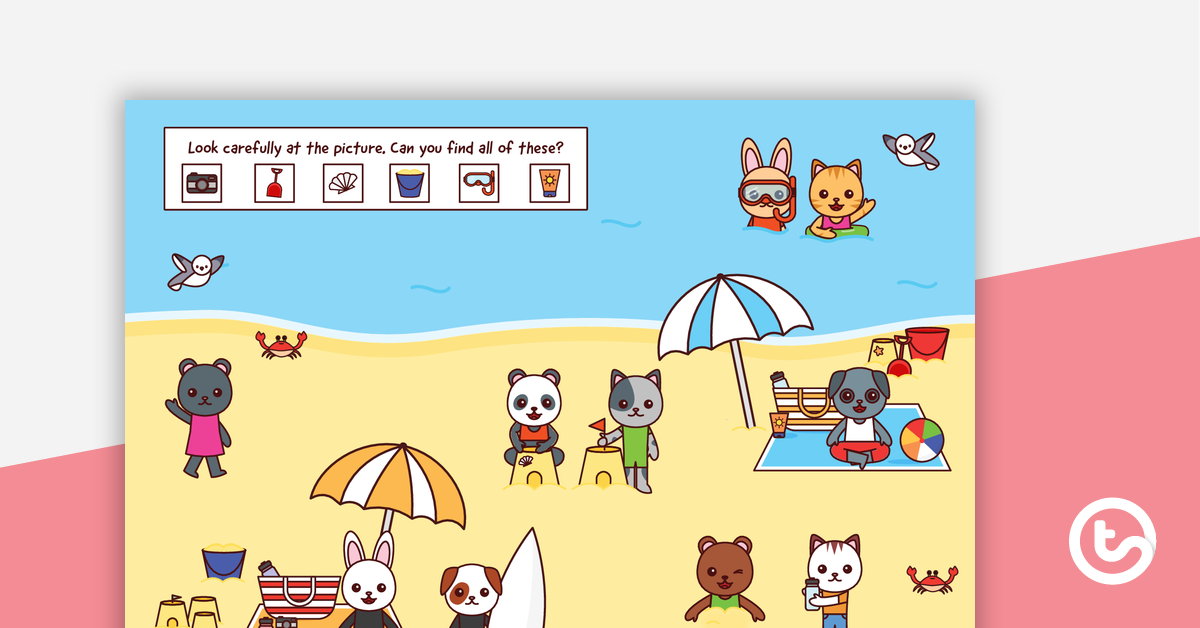 Give your students a brain break with a search and find on your screen that's as packed with learning as it is with fun. Not only will they practice prepositions (the slipper is under the bed, the teddy bear is beside the toy chest), this is sure to spur conversations and giggles. Pop the Google Slide on your screen, and let them find items in the bedroom, at the beach, or in the living room.
Or, instead of searching, you can challenge students to point out what's missing with this interactive PowerPoint that makes a great writing prompt for young writers!
Digital Stickers
Have your students been submitting everything electronically and missing out on the most fun part of getting their grades back — stickers? Digital stickers to the rescue! Sixty versions with emoji, fun sayings, and more can be copied from the Word document and placed in whatever platform you're using to give your students a little extra pat on the back … from a safe social distance, of course.
Scavenger Hunt
Get your little distance learners up and moving with a virtual scavenger hunt that will send them scurrying around the house to discover the items they need. The presentation is editable, so you can add in other text and/or images by duplicating slides and customizing them. Consider adding in photos of things you've had behind you in your classroom (or at home) throughout the year or challenging them on different skills they've developed during the school year!
End of Year Scoop
With both a printable worksheet version and a Google Slides version to send home to virtual students, this end-of-the-year scoop activity is perfect for your blended classroom! Students can share all they've learned throughout the year, filling in the "scoops" of knowledge that make up their school sundae! Challenge your kids to recall their favorite memory, the funniest moment in class, a challenge they overcame, and more!
Looking for ways to say goodbye to your students? Check out these cheap and easy end-of-school gifts to send home!
Banner image via Shutterstock/PUWADON SANG