Looking for a new mixed media activity to try with your students? Maybe it's time to dive into cityscape art! This art lesson brings together layers of paint and paper to create a silhouette and shows students how to use shadow to add depth to their artwork.
Using different building types and shapes to create the cityscape, students also get a chance to learn about the physical aspects of a city and its proportions!
Cityscape Art Project for Kids
This art lesson for elementary schoolers focuses on reflection upon built environments. Students draw on color changes from one to the next to make the skyscape gradient in the background of their picture. Through creating their cityscape artwork, kids better understand that their environment can be natural as well as built.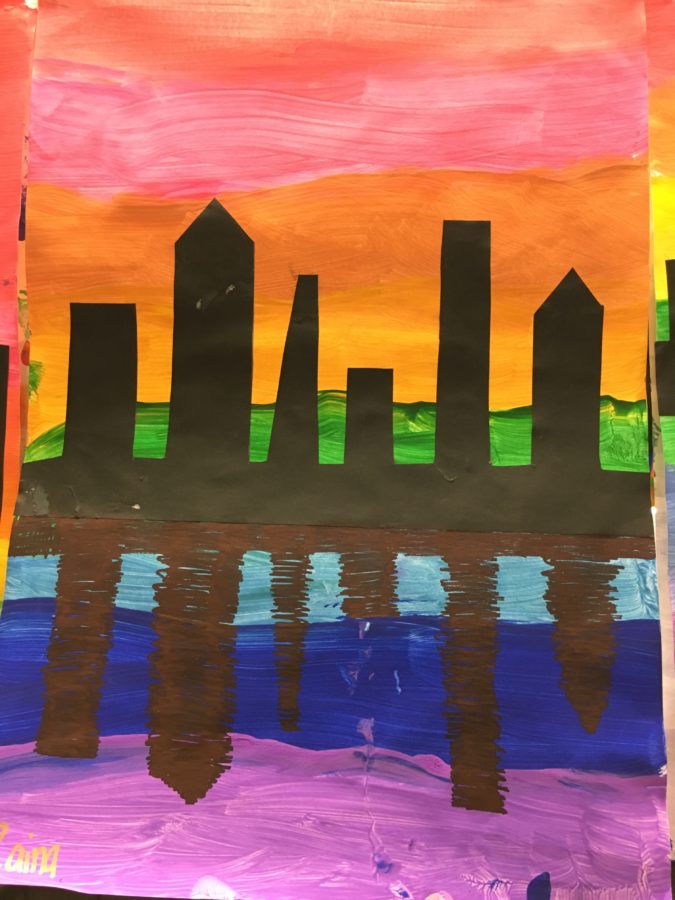 Materials Needed:
For the gradient background:
White art paper
Red, yellow, blue, green, orange, pink, purple, and white paints
Paintbrushes
For the cityscape
Black paper
Pencil
Scissors
Glue
Black marker or crayon for shadow
Cityscape Art Phase One
Students should begin with their art paper page in a portrait position, and be ready with paintbrushes and their selection of paint colors. They'll get started with warm colors from the color wheels (red, pink, etc.), paiting horizontal thick stripes across the page.
Print a color wheel poster for your classroom!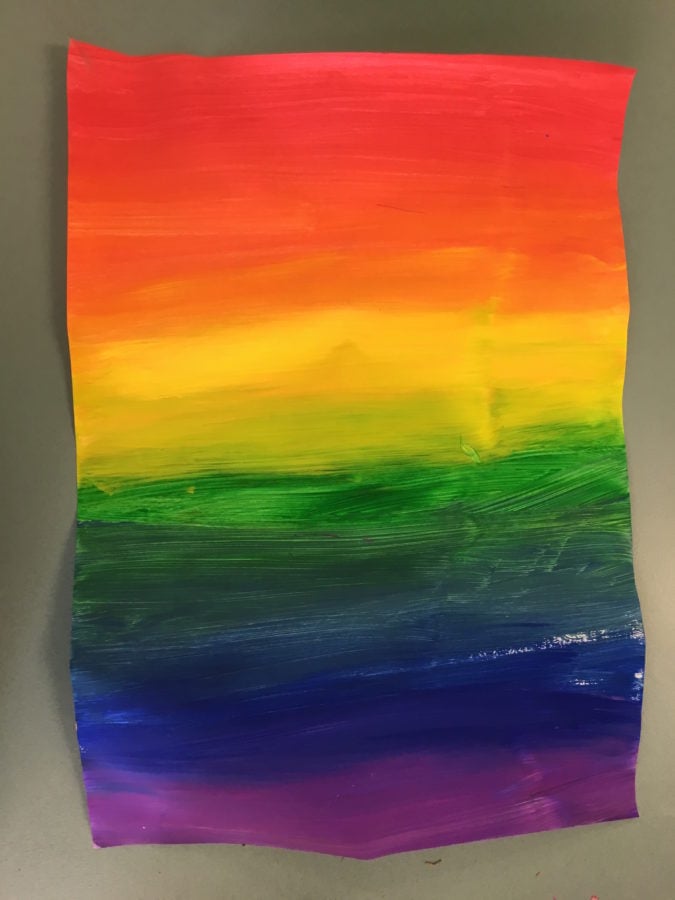 Next, students select the color next to their start color on the color wheel and blend the two colors together.  Instruct your young artists to continue mixing the colors to create a gradient from one color to the next transitioning slowly and smoothly to create flow.
Students should continue the process until their page is painted from the top (warm colors) to bottom (cool colors).
Cityscape Art Phase Two
Once students have painted their background, allow the pages to fully dry and move onto phase two: Creating the city itself!
Using black paper, students draw buildings, towers, bridges, etc. to create a cityscape. Students may choose to draw famous landmarks/buildings but do not have to. Students are encouraged to put windows in their towers to allow for the gradient background to show through.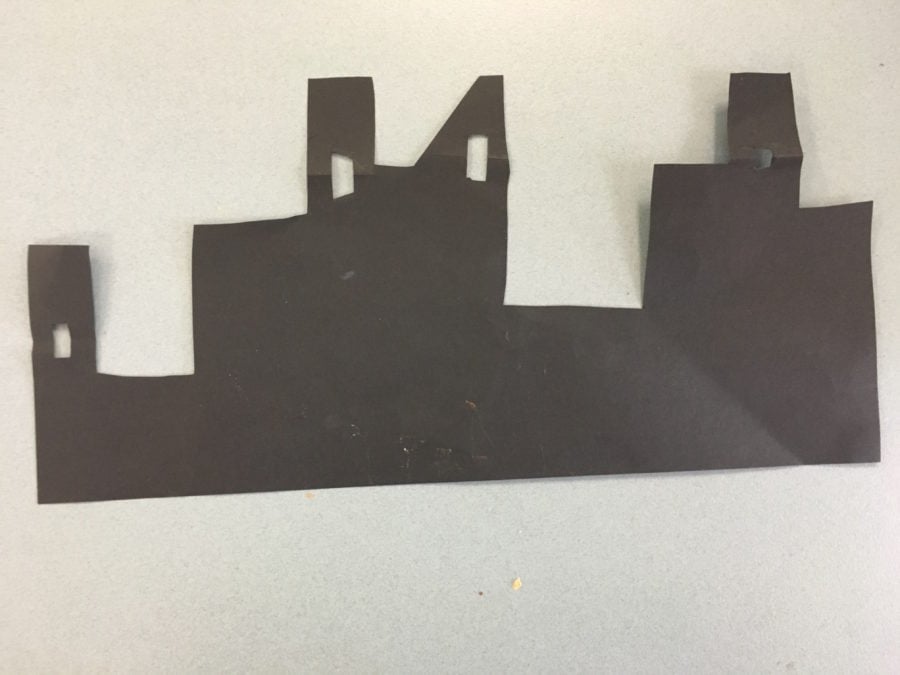 Glue the black paper cityscapes horizontally across the center of the gradient background. In the final step of creating their cityscape art, students can use a black marker or black crayon to draw the shadow of the building under the cityscape, as if reflecting on the water.
Or check out these city-themed art projects!
Thanks to Sarah from @miss_said_said for sharing this detailed lesson plan!