Ring in the new year in your classroom with this engaging 3-D cityscape craft activity for students.
Just Popped Up To Say "Happy New Year!"
Use this holiday activity in your classroom in the weeks leading up to New Year's Eve or after returning from winter break. 
This activity requires coloring tools, scissors, glue/tape, and a BIG imagination! 
When the elements are put together, your students will have a unique, eye-catching creation they can give to a friend or display for all to see! 
How To Create Your New Year's Pop-Up Card
Follow these directions to ensure your card is assembled correctly:
Cut along the dotted lines on pages 1 and 2. 

Fold Page 1 in half along the solid middle line to become the outside of the card.

Fold Page 2 along the solid middle line in the opposite direction to become the outside of the card. 

Color the front of the card and write the new year on the blank spaces.
Color the cityscape on the inside of the card.
Glue the folded pieces together so that the cityscape is on the inside.

Color the fireworks and star elements on page 3, and cut them out. The rectangles do not need to be colored.

Cut out the rectangles on page 3 along the dotted lines. 

Fold the rectangles along the solid lines.

Glue the tabs with an X on them to the Xs on the inside of the card. Each tab should form an angle when glued to the card and allow the fireworks to "pop up" when the card is opened.

Place a small dot of glue in the center of each firework and glue it right below the folded corner of the pop-up.

Use any remaining design elements to decorate the inside of the card. 
Display your card and count down to the new year!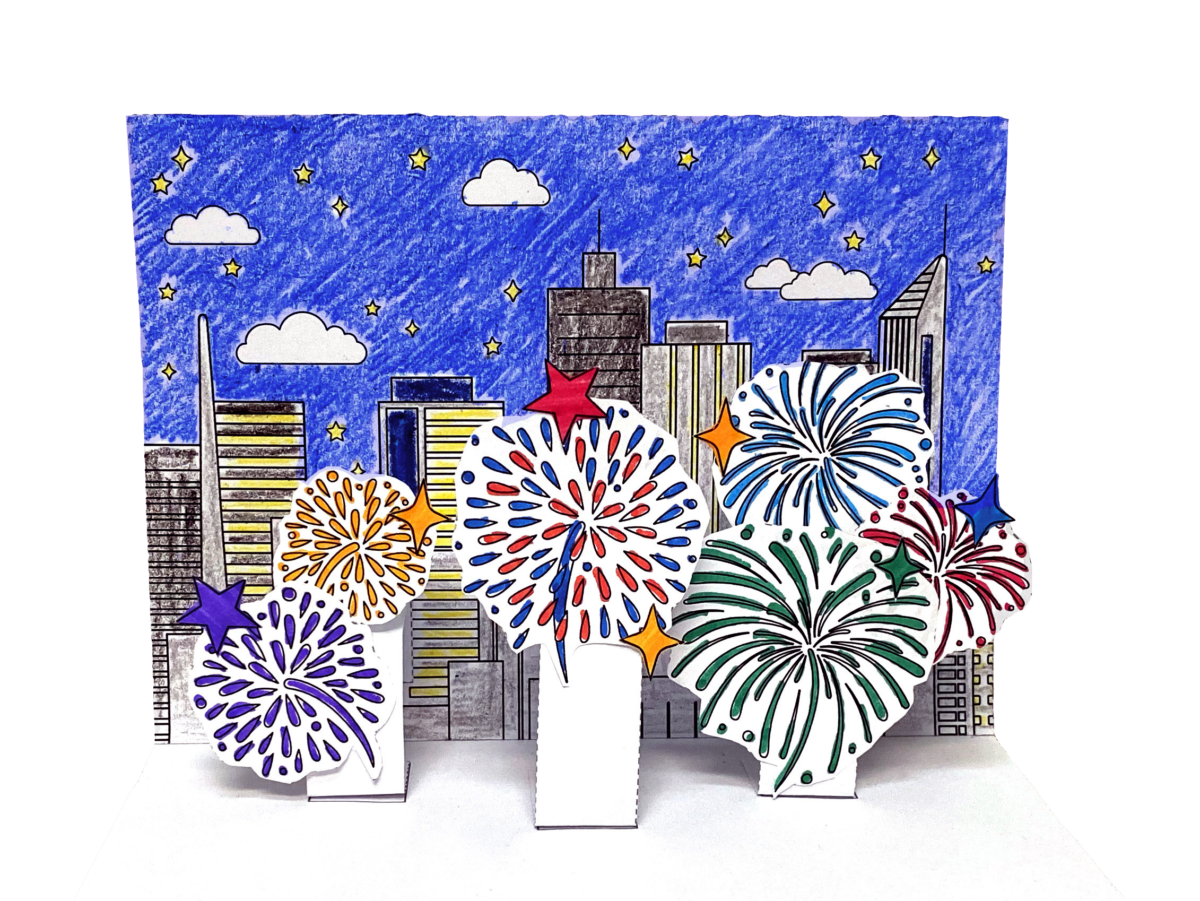 Easily Prepare This Resource for Your Students
Click the Download button for the PDF files. Print on cardstock for durability and longevity.
---
Celebrate winter AND a brand new year with these activities too!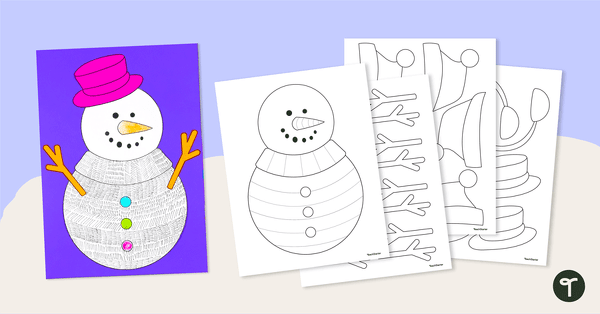 teaching resource
A fun winter craft activity for kids using a snowman template with accessories.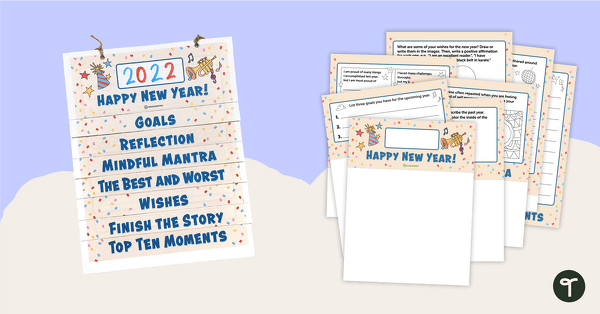 teaching resource
Celebrate the coming of a new year by creating this flipbook with your students.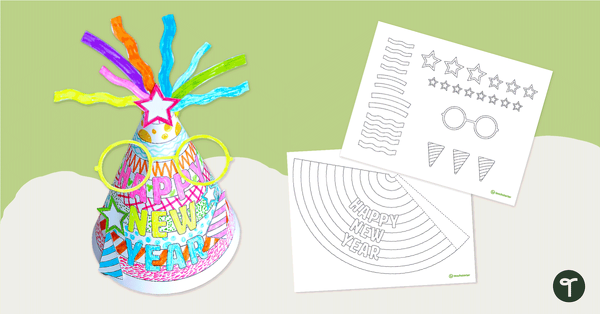 teaching resource
Create a stylish party hat to ring in the new year in style.