There are few things that captivate kids' attention quite like slime. It's ooey, it's gooey, and it's surprisingly calming when your students sit and play with it. Best of all? Making slime with your students is a great science lesson — introducing kids to chemical reactions, the concepts of liquids vs. solids, molecules, and more.
Needless to say, we're big fans of making slime here at Teach Starter whether as a classroom activity or to make for gifts for your students — can you think of a better Halloween treat than a small tub of fluffy slime to take home? Aside from maybe a spooky bookmark, we can't! We have tested dozens of slime recipes, and we came up with the easiest way to make slime!
How Do You Make Easy Slime?
With just five ingredients in this easy slime recipe, this is all you need to read to find out how to make slime for kids!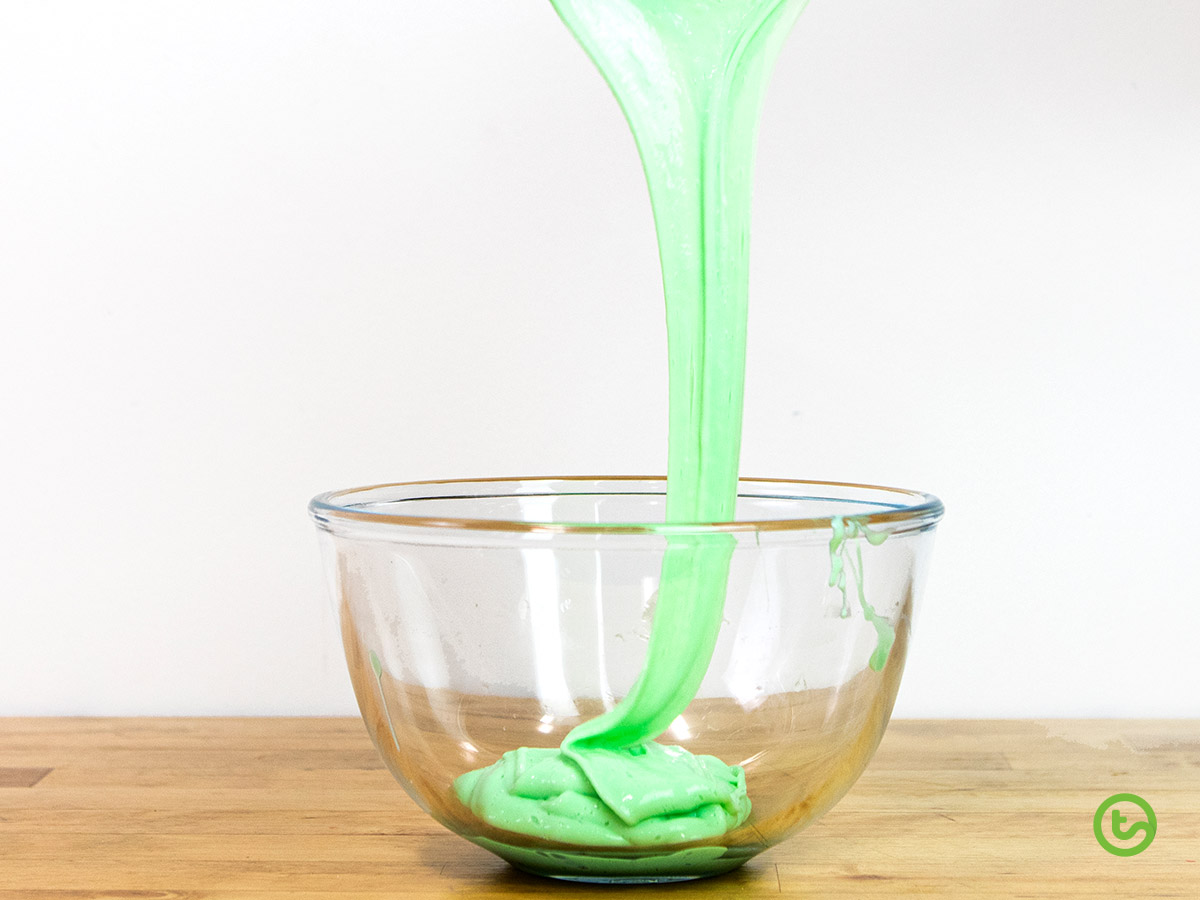 How to Make Slime for Kids
Let's start off with what you'll need to gather. Our slime recipe is glue-based — specifically Polyvinyl Acetate (PVA) glue, the white glue you're probably already using in the classroom (Elmer's is PVA glue, for example). You'll also need to hit the drugstore or grocery store for a few other items on the slime recipe list.
This recipe makes enough slime for one student — you can simply increase your amounts for additional students, or ask your students to do the math for you as a skills-building challenge.
Here are the ingredients:
1/2 a cup of PVA white glue
1/2 teaspoon of baking soda
2 drops of food coloring
1 tablespoon of eye contact solution (must contain boric acid and sodium borate)
Baby oil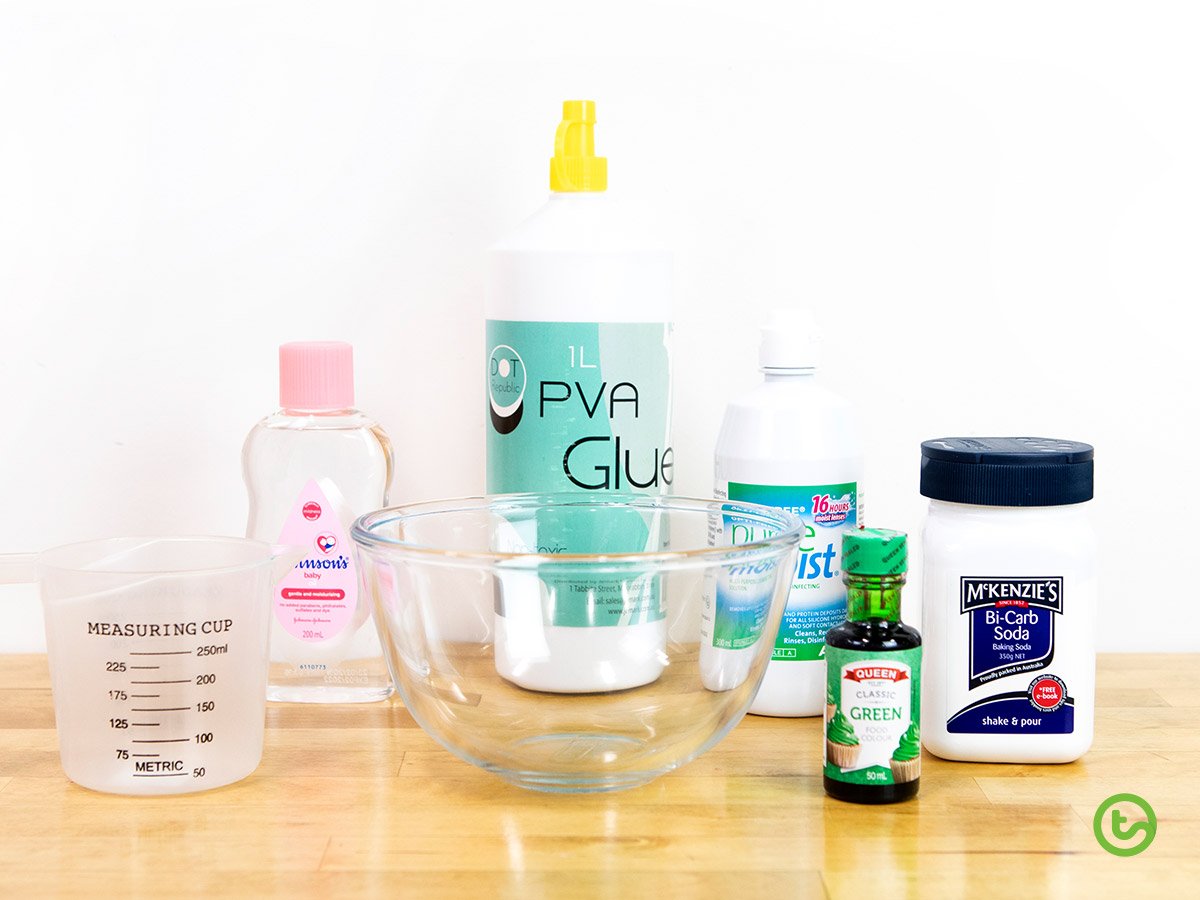 Got all your ingredients together? It's time to make your slime!
Step 1: Mix the PVA glue with 1/2 a teaspoon of baking soda.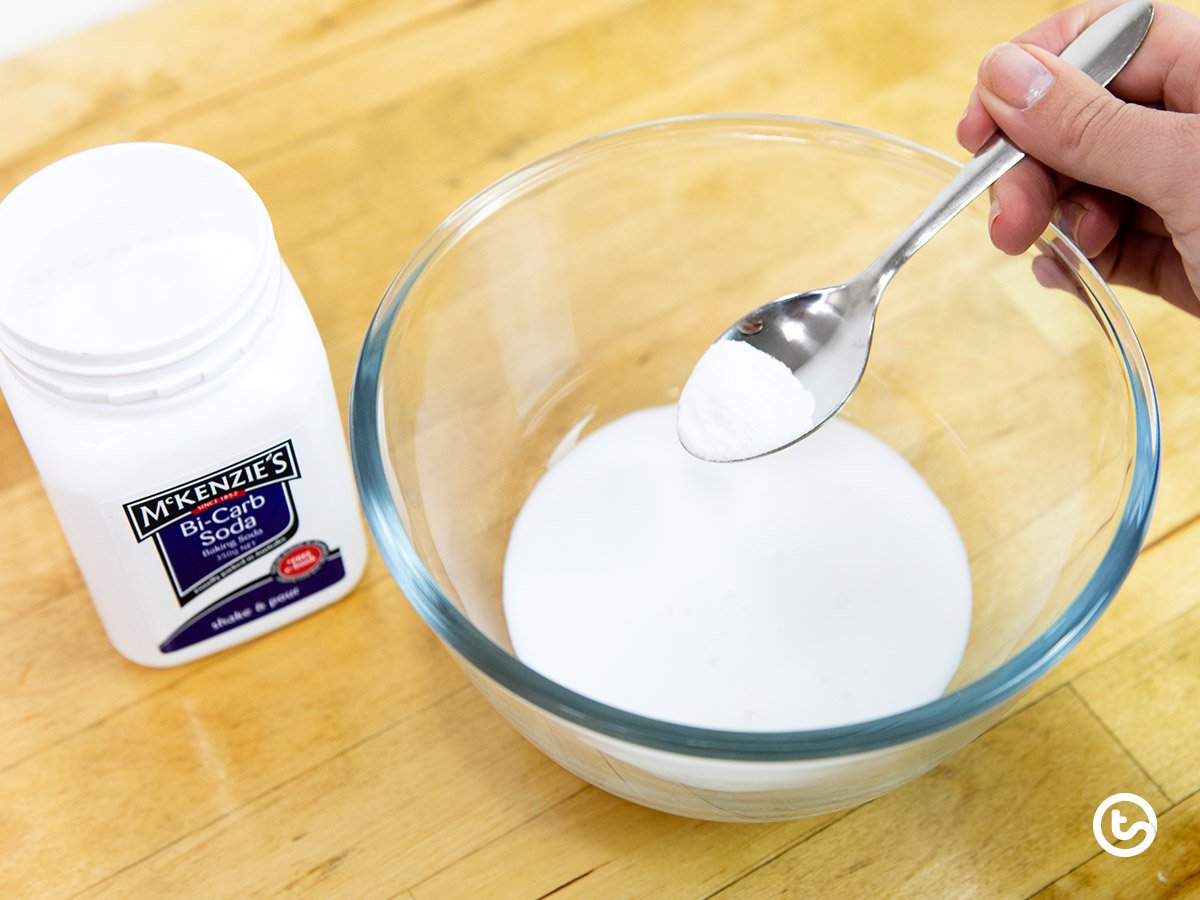 Step 2: Choose the color of food coloring you like — we went with green for that classic slime look — and drop a couple of drops into the mixture. Mix well!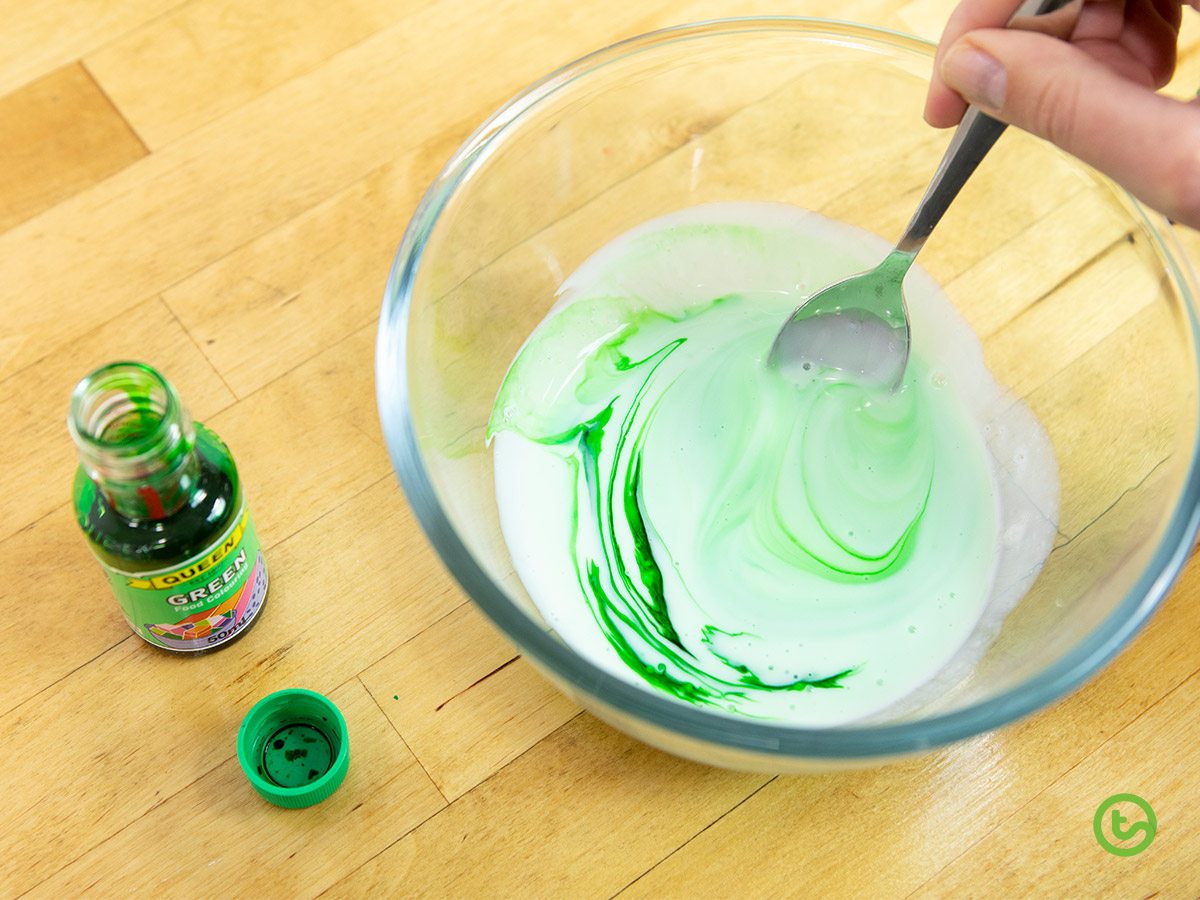 Step 3: Now for the magic solution! Mix in 1 tablespoon of eye contact solution — this is the activating ingredient. If you want to keep your costs down, you can buy saline solution rather than the more expensive contact solution. Just make sure there's boric acid and sodium borate in the ingredient list.
Step 4: Add a few drops of baby oil to prevent the slime mixture from being too sticky. The oil will help to make the slime shinier as well!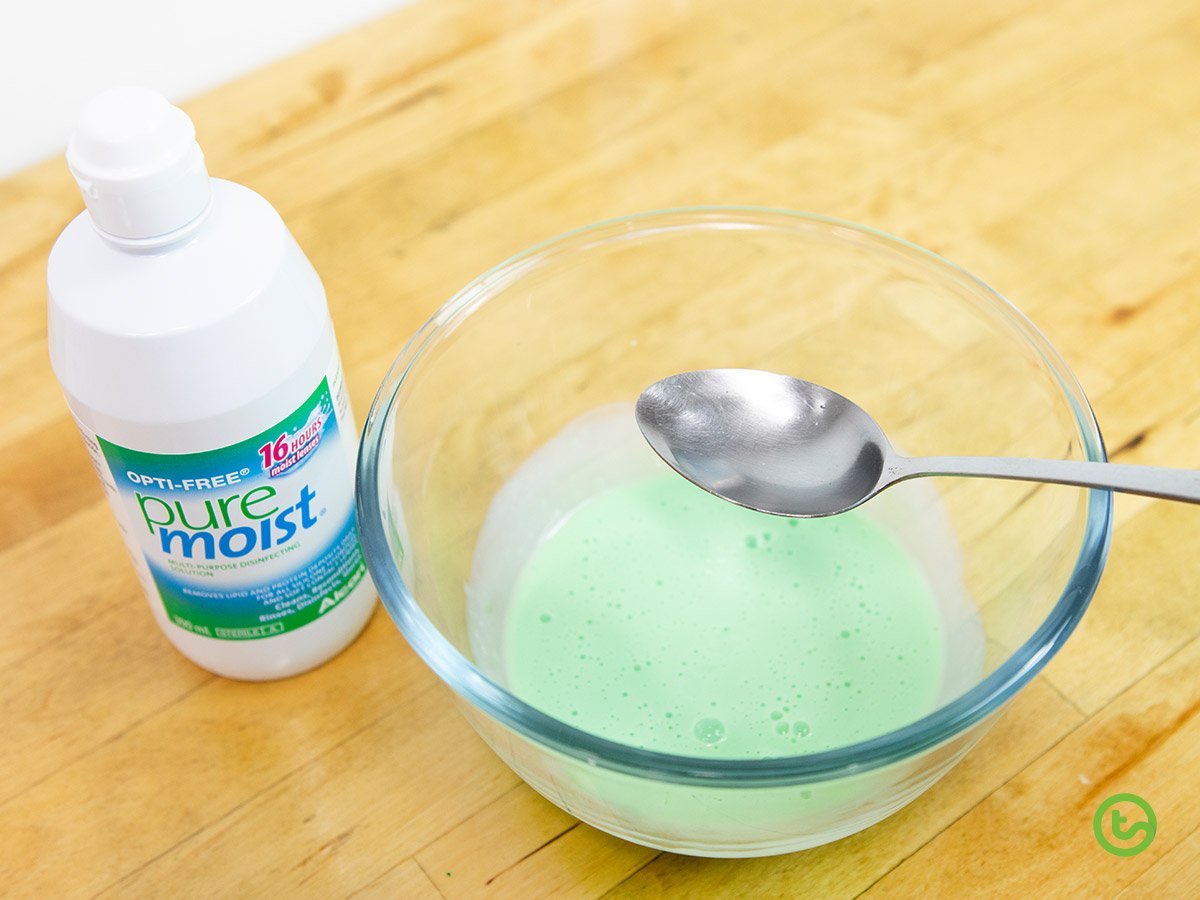 Voila! After mixing the ingredients together… that's all you need to do.
Bonus: Make a thermochromic slime experiment as part of your STEM lessons!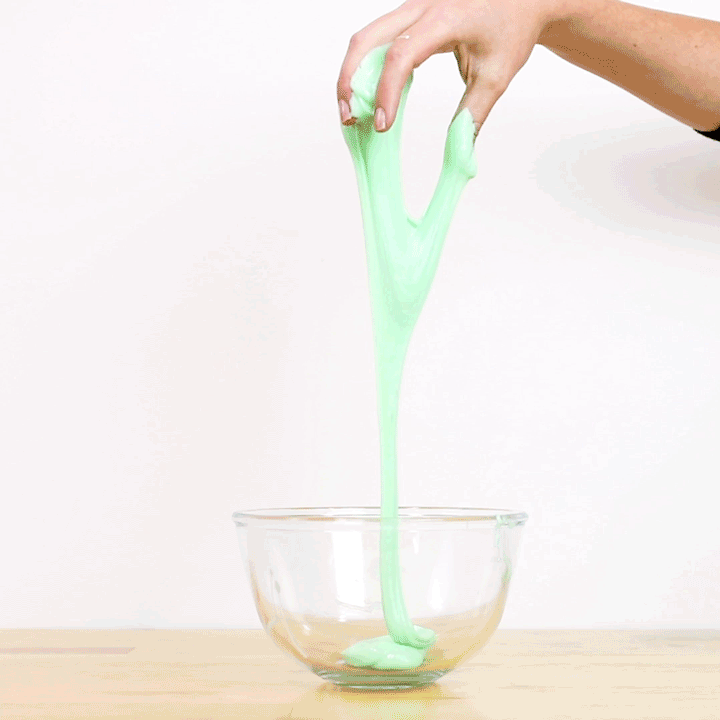 Let us know what you do with slime in your classroom!